You would expect a supermodel's closet to be impressive, but Cindy Crawford's closet is truly jaw-dropping.
Crawford, 51, gave Vogue a video tour of the walk-in closet in her Malibu home, and it's part closet, part shrine to the classic outfits that made her a fashion icon from the '90s onward.
One of the supermodel's prize possessions is the bandage dress she wore to the VMAs in 1992, which she borrowed from Versace after spotting the edgy gown in a runway show.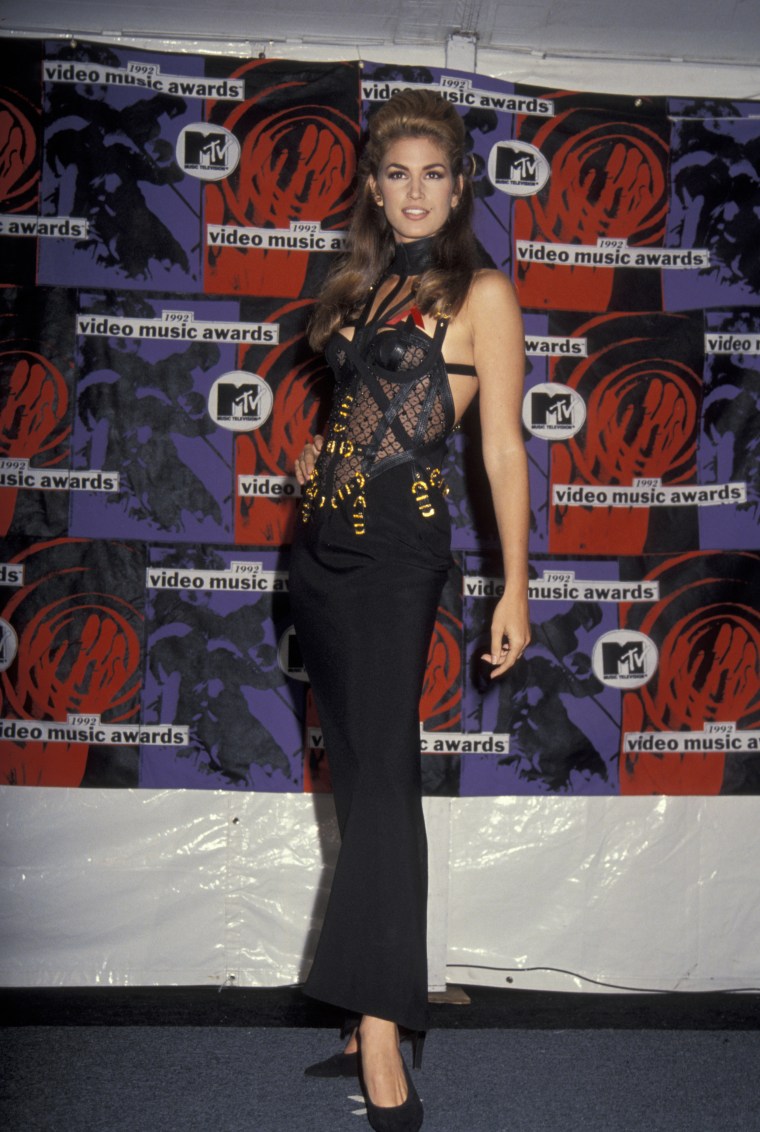 "One of the biggest differences today from when I was a young model was that we didn't have stylists … when you went to a shoot, there was an editor there or a stylist, and they would dress you," she said in the video. "But for your regular street looks or going to events, you just got your own clothes."
Crawford even wore her own clothes in one of her most iconic video shoots — her sexy Pepsi commercial in 1992. She brought her own, well-loved jeans to the set, and stylists simply cut them into a pair of Daisy Dukes, which Crawford then threw on over a white bodysuit. (As Crawford put it, "your own jeans always fit you the best.")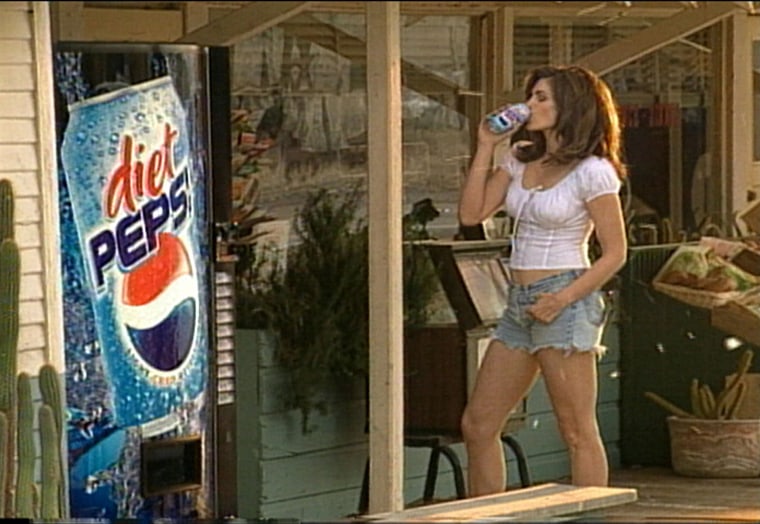 Crawford showed off the famous cutoffs, which she says are currently the only pair of shorts in her closet!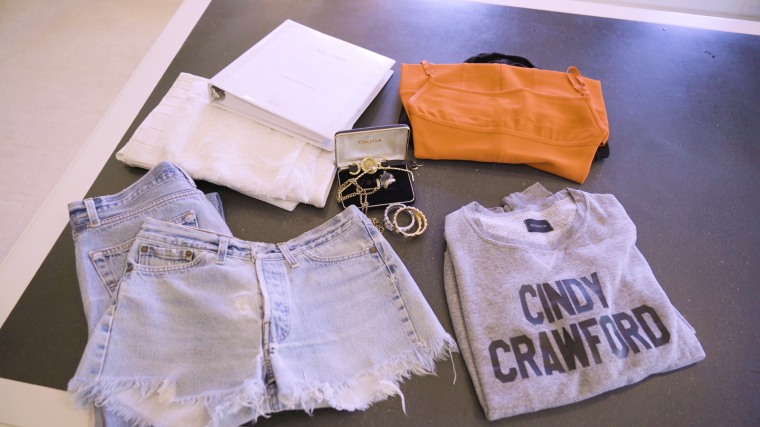 Speaking of jeans, Crawford's denim collection is the stuff of dreams. She has floor-to-ceiling shelves of jeans organized by style and color, and she often pairs them with a white T-shirt for a classic model-off-duty look.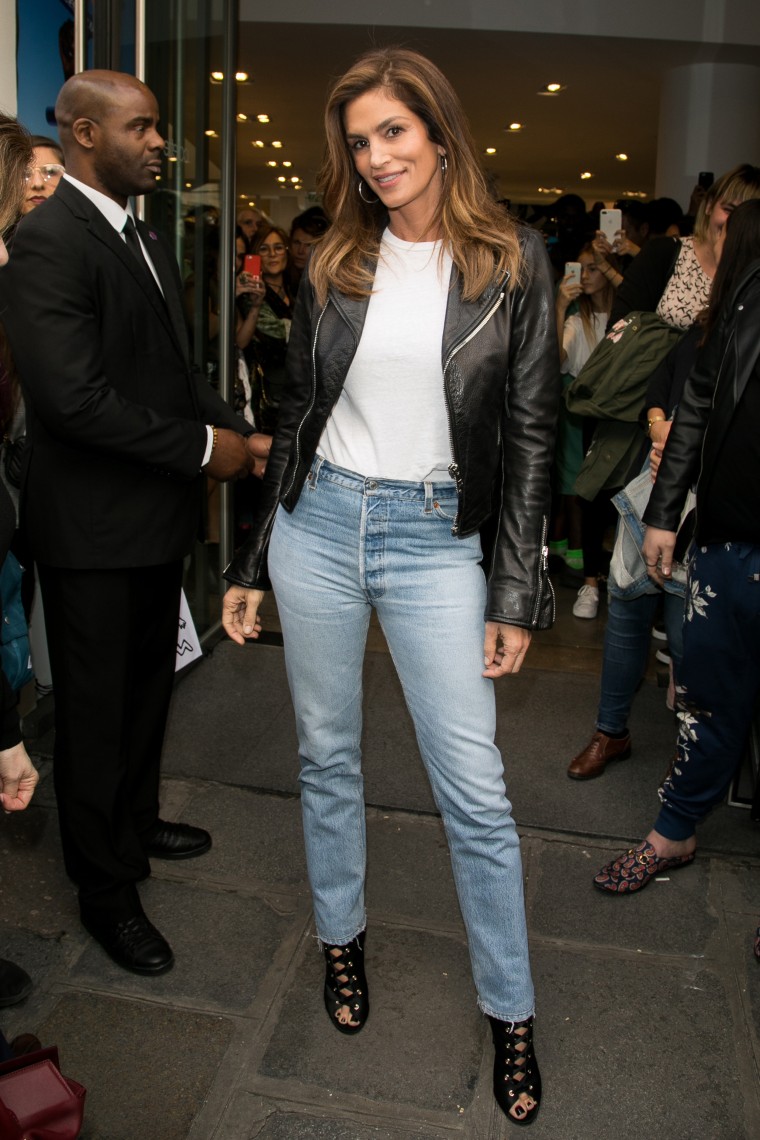 "I just feel like myself in jeans," she said.
Then there were the rare Fendi and Louis Vuitton handbags and her very first Chanel jacket, a gift from Karl Lagerfeld during her early modeling days. And, it goes without saying, rows of gorgeous shoes.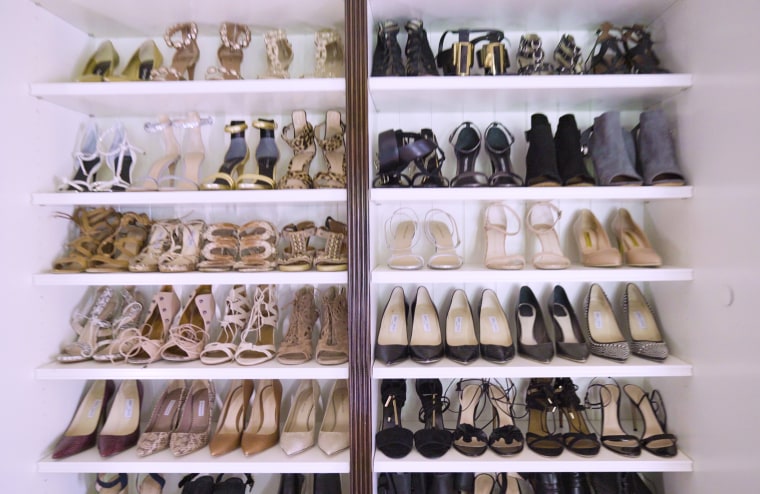 Crawford also showed off one of her most precious pieces of clothing: the John Galliano slip dress she wore to her beach wedding to businessman and model Rande Gerber in 1998.
The couple wanted to keep their wedding a secret, so instead of shopping for a wedding gown in public, Crawford found a sneaky way to snag her dream dress.
"I told a friend of mine who was a stylist that I needed a black dress or a white dress to go to a black-and-white party, so he brought a handful of black dresses and a handful of white dresses," she said. "The second I saw this … it just was perfect."
She and Gerber look more in love than ever, and she hinted that her vintage wedding dress might make a reappearance.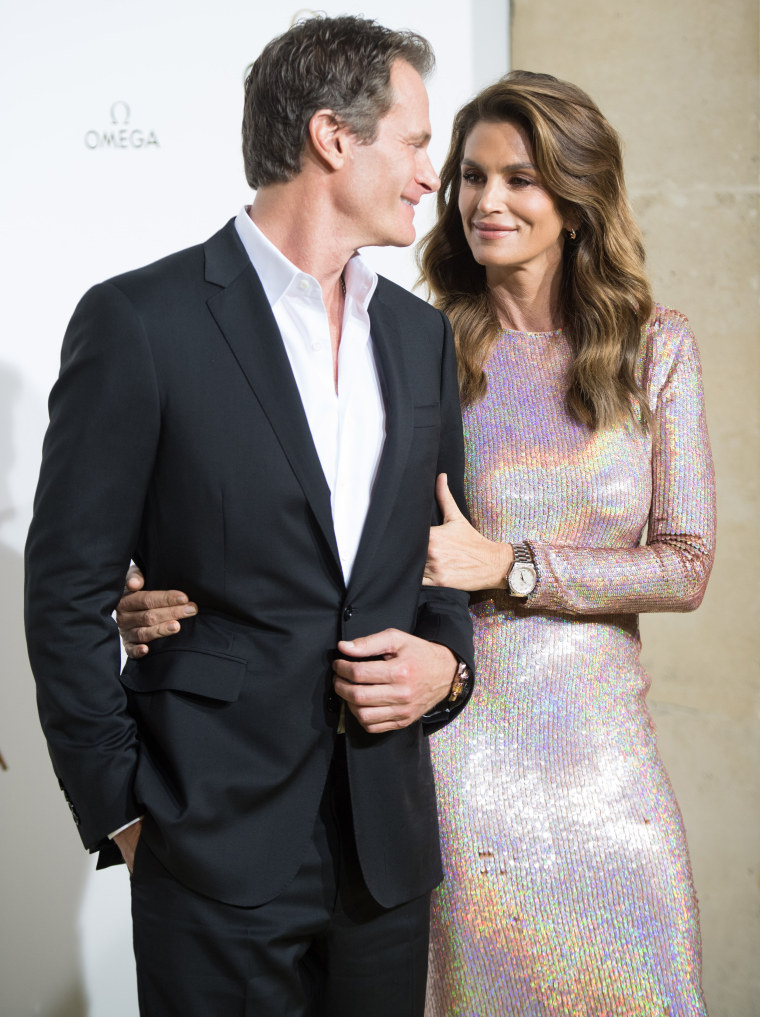 "I had visions of wearing this on my 20th anniversary," she said, "so who knows next year?"
Watch Vogue's 360-degree tour of Crawford's amazing closet: