When the genes are good, they're really good! Presley Walker Gerber, Cindy Crawford's 18-year-old son, turned heads at Paris Fashion Week on Saturday, leaving no doubt in our minds that he inherited his mom's modeling chops.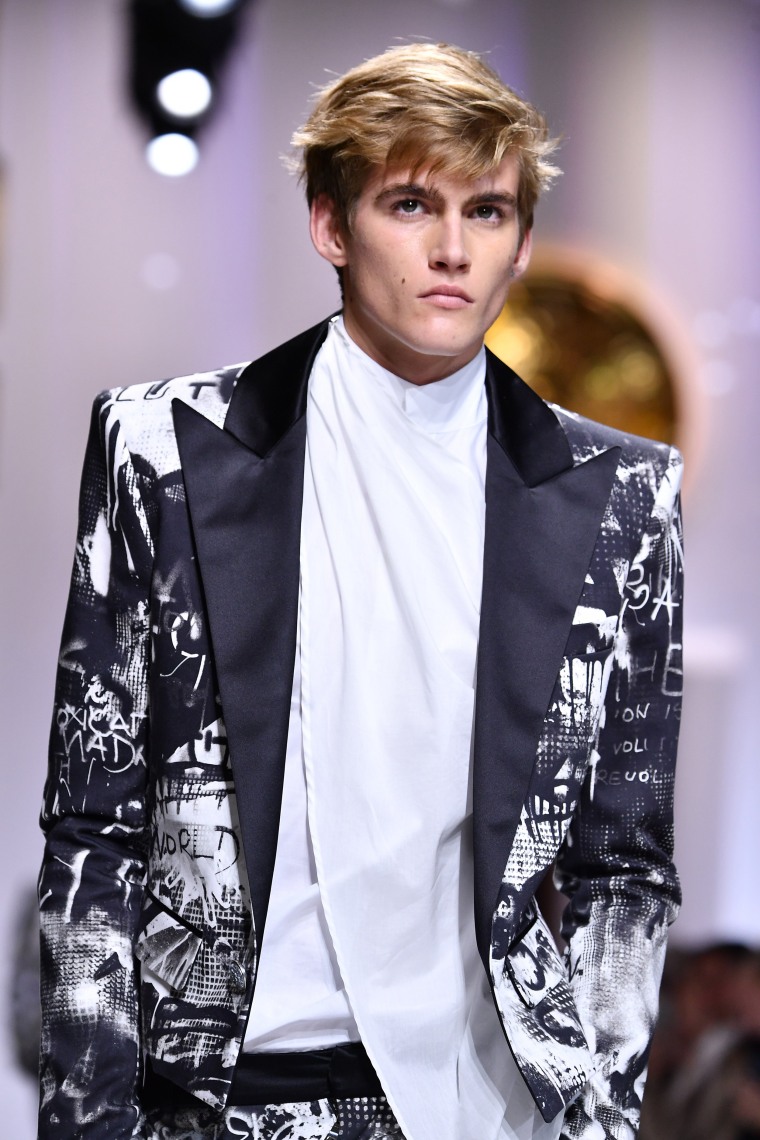 As for Mom herself, she couldn't have been more proud.
While Cindy couldn't applaud her son from the front row — for one, she was holding her phone — she made sure to give him a shout-out on Instagram to her 2.8 million followers.
The video included an applause emoji in the caption.
For Cindy, the not-so-typical family fun continued. After the show, the modeling icon, her son and her daughter, 16-year-old Kaia Gerber, who's also in fashion, hit the town.
The Crawford-Gerber crew, all dressed in some form of chic black, posed for a photo while out to dinner. How they all manage to look so ethereally beautiful in dim restaurant lighting is another question. But hey ... they're models, after all.
Crawford, 51, has been supportive of her children's fashion careers. They've even worked together! Last year, Kaia appeared in the same Versace show as her mother. And Presley helped re-create Cindy's iconic Pepsi ad, which will air during Super Bowl 52.
It's only sensible. With genes like that, it would be a shame to waste them!
Congratulations on a fabulous show, Presley! Mom, you taught him well.