Christie Brinkley may be a legendary supermodel, but she doesn't take herself too seriously.
That's why fans weren't surprised when Brinkley took to Instagram on Thursday to share a selfie after she accidentally fell asleep wearing a full face of makeup.
"I woke up like this. #sleepingwiththetelevisionon #oops!" Brinkley captioned the pic, which finds her still looking amazing despite a bit of tousled hair and a hint of smudged mascara.
Of course, it's pretty much impossible for the 63-year-old stunner to take a lousy photo. She's one of the fashion world's most enduring beauties.
The upbeat California girl struck it big in 1979 when she posed for the first of three consecutive Sports Illustrated swimsuit issues covers — the first model to ever do so. All told, Brinkley appeared in the magazine eight times between 1975 and 2004.
But, if you think Brinkley's swimsuit issues days are over, think again!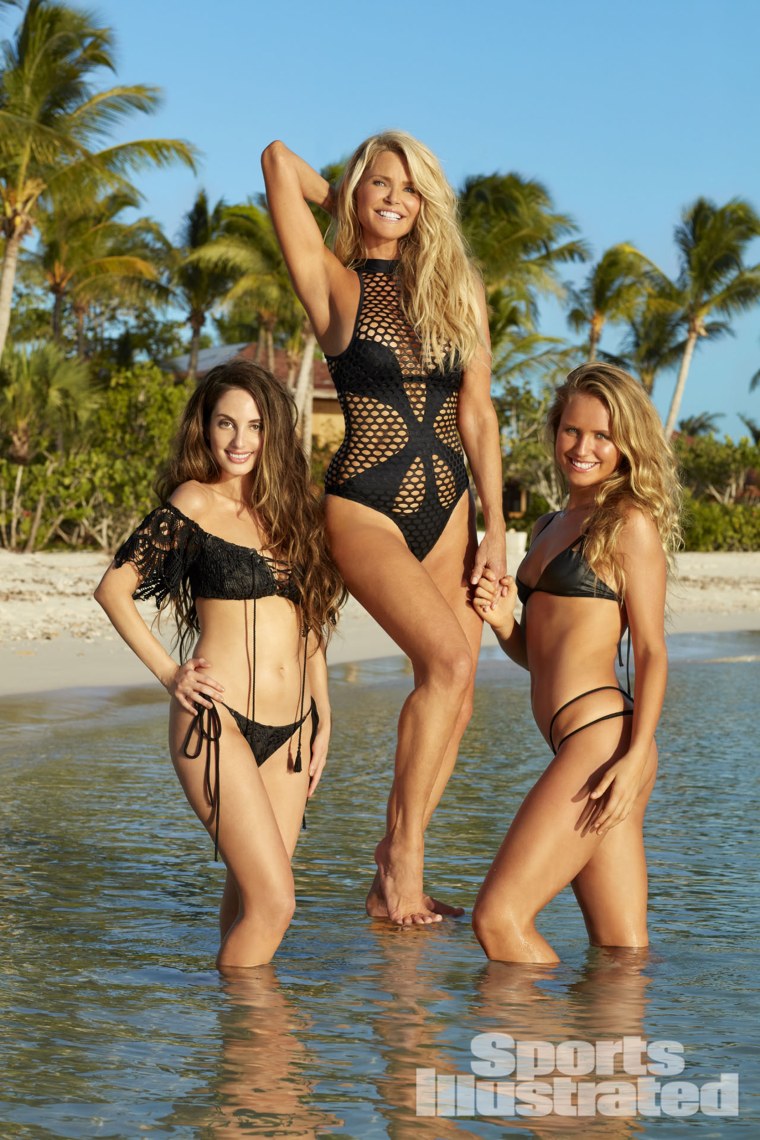 Earlier this year, Brinkley returned to SI to pose again — this time with her gorgeous daughters, Alexa Ray Joel, 31 (with ex-husband Billy Joel) and Sailor Brinkley Cook, 18 (with ex-husband Peter Cook).
"My first thought was, 'At my age? No way!'" Brinkley told People magazine about the shoot.
"When I turned 30, I was like, 'This is the last time I'm posing in a bathing suit!' When this issue comes out, I'll be 63. I thought, 'Those days are over,'" revealed the model. "But to get to do it with my girls, I thought, 'One last go!'"
Here's to admiring Brinkley's beauty (and her humility) for years to come!