Christian Grey is inspiring a generation of men to don made-to-measure suits (there's even a bespoke menswear line featuring suits in 200 shades of grey). But he's far from the first film character to start a style movement. Let's take a look back at the movie stars who inspired generations of men to switch up their style.
Marlon Brando in "A Streetcar Named Desire" — The Plain White T-shirt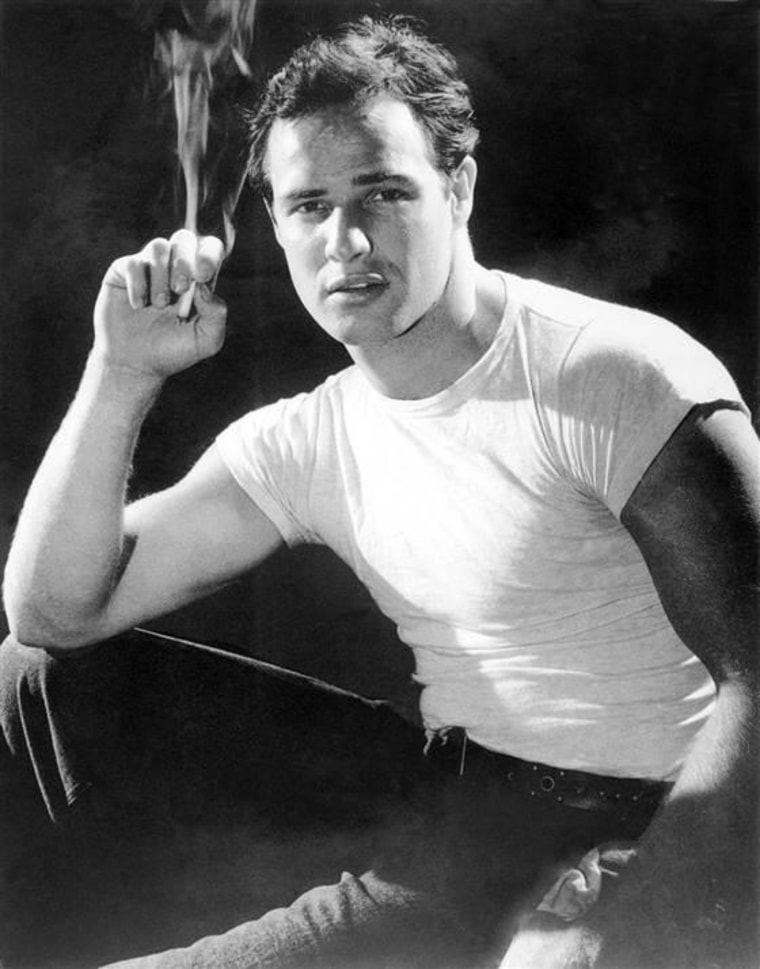 James Dean in "Rebel Without a Cause" — The Bomber Jacket
In the 1950s, respectable members of society wore blazers. That's why Jim Stark's red bomber jacket, accessorized with a scowl and a cigarette, scandalized audiences. To this day, the boxy, full-zip silhouette evokes rebellion — especially if the collar is popped like Dean.
Cary Grant in "North by Northwest" — The Perfect Grey Suit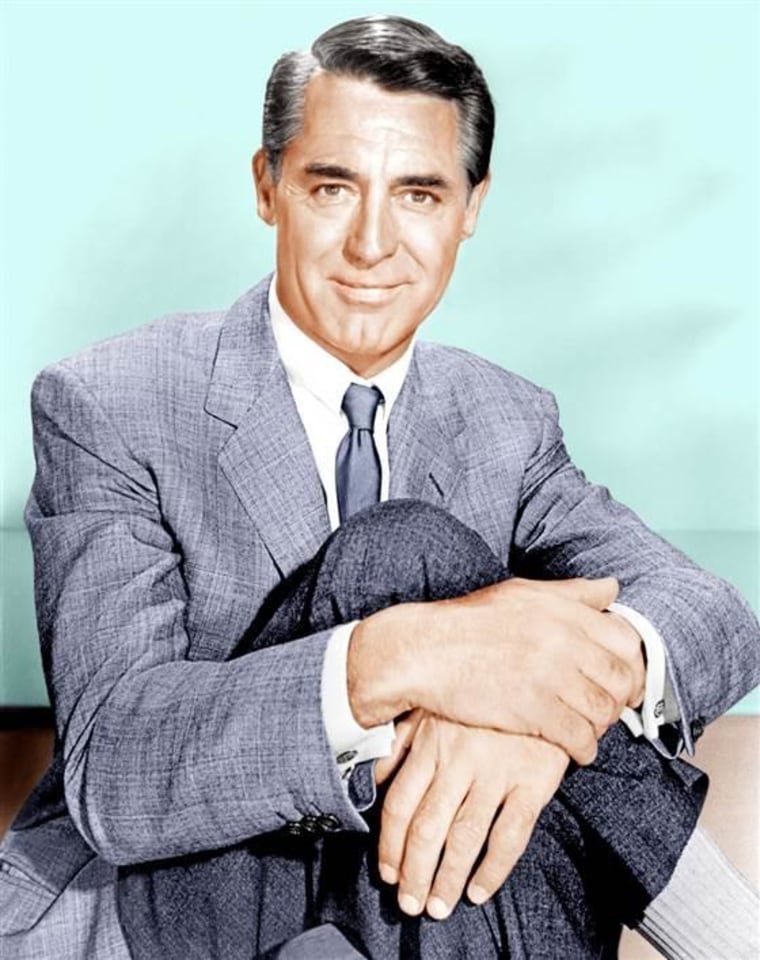 Grant's beautiful, bluish-grey suit was practically its own character in the 1959 spy thriller "North by Northwest." Worn throughout the movie, the single-breasted style epitomized the cool, unflappable midcentury man — and looks just as dapper today. Rumor has it, Grant had it written into his contract that he could keep his wardrobe, and it's easy to see why.
Elvis Presley in "Blue Hawaii" — The Hawaiian Shirt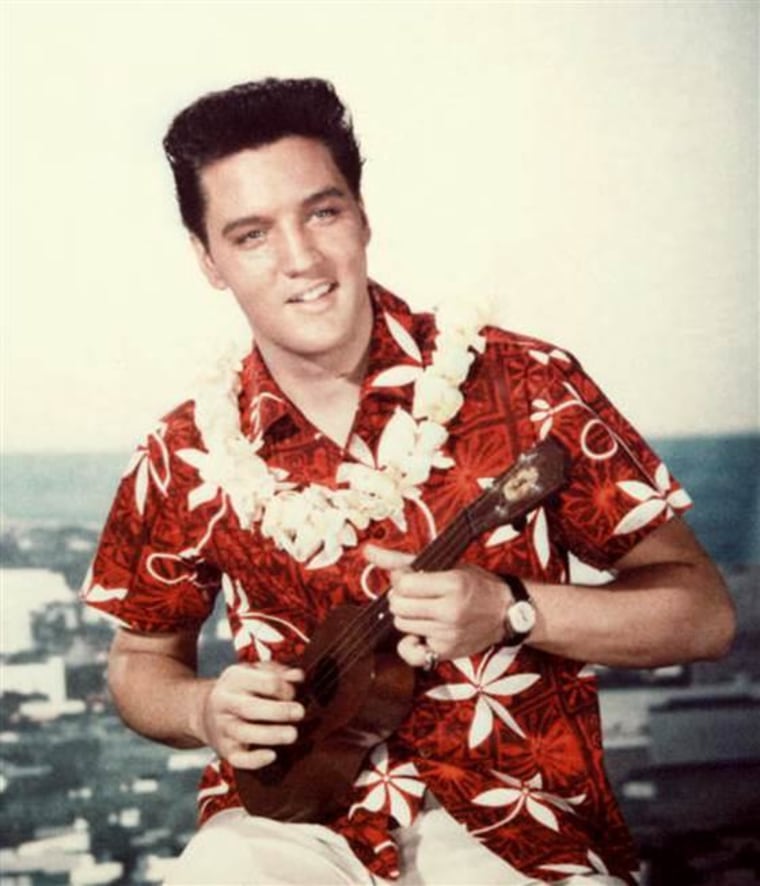 Hate that your guy thinks a Hawaiian shirt is formalwear? Blame Presley, who swapped his military uniform for a red floral-print shirt and coordinating lei in 1961's "Blue Hawaii." As cheaper air travel made trips to the newly minted state more affordable throughout the '60s, lots of honeymooning men followed The King's lead, taking home shirts printed with plumeria and hibiscus.
Robert Redford in "The Way We Were" — The Turtleneck Sweater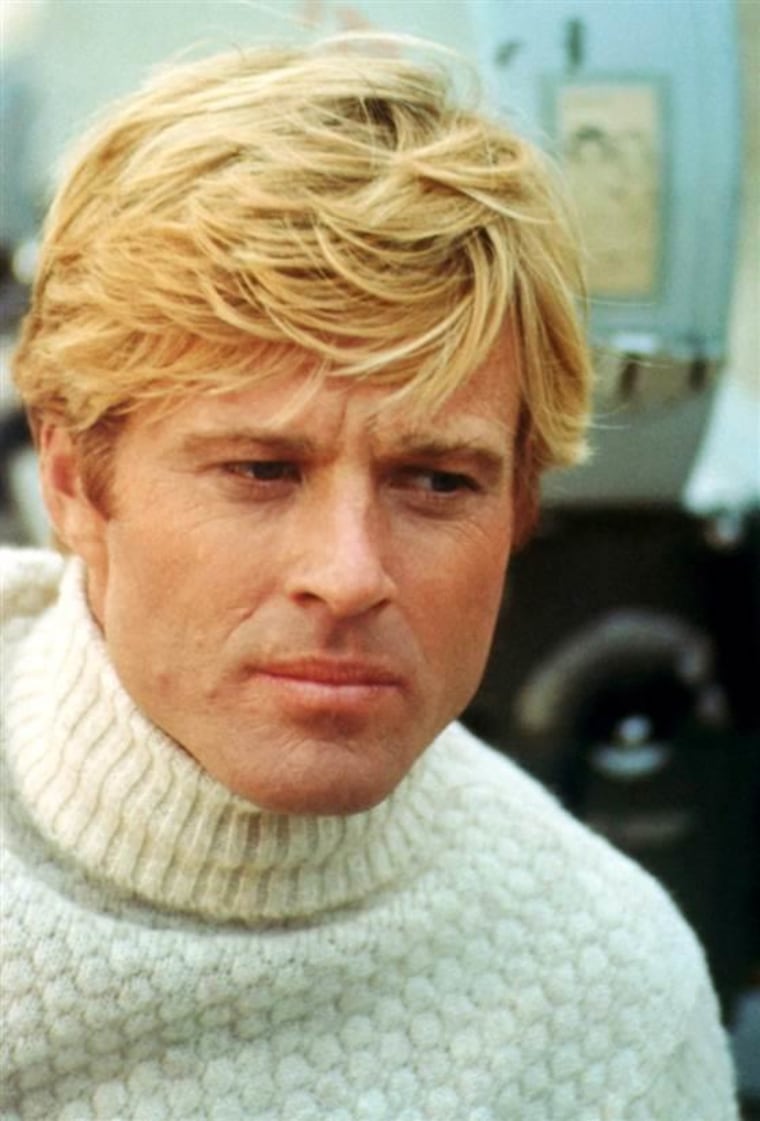 Today, everyone from Colin Firth to Kanye West likes a good turtleneck, but it was a sandy-haired Redford who put the cozy style on the map in 1973's "The Way We Were." The sweater blended in perfectly with the rest of Redford's all-American wardrobe, which included blue jeans, trench coats and tweed jackets.
John Travolta in "Saturday Night Fever" — White Suit, Flared Pants and Chest Hair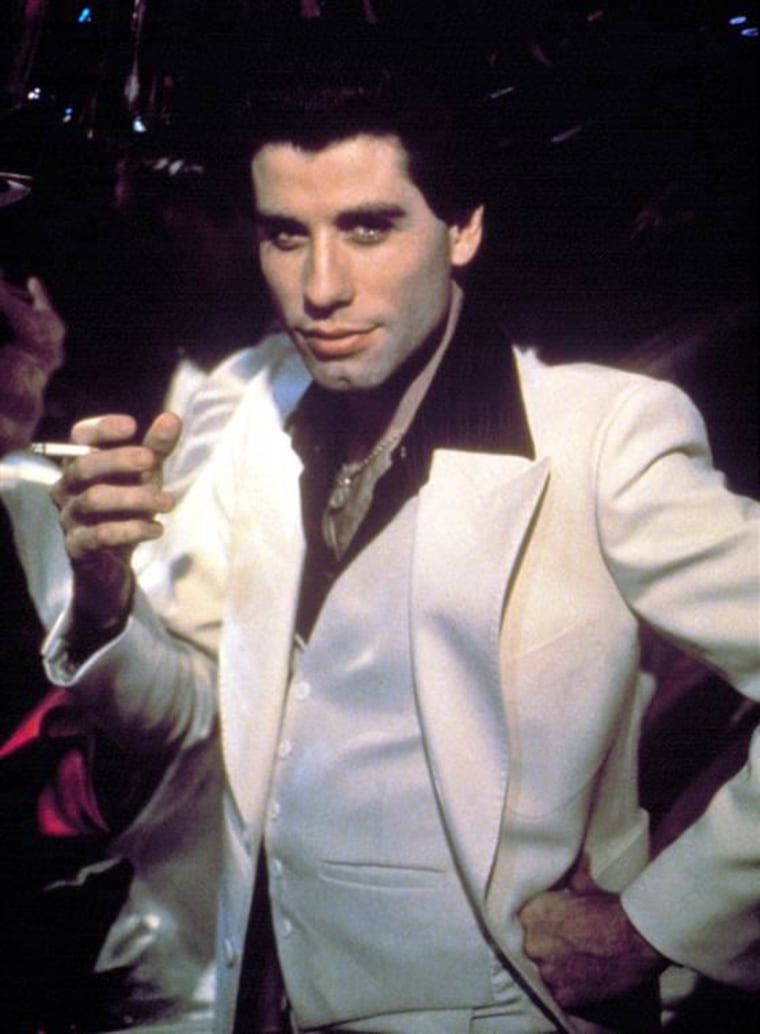 1977's "Saturday Night Fever" made Travolta a household name and prompted American men to loosen their inhibitions, both on the dance floor and in their wardrobes. Tony Monero's signature look — white polyester suit, flared pant cuffs, exposed chest hair and bold jewelry — represented the disco-era antihero who wasn't afraid to peacock a bit.
Richard Gere in "American Gigolo" — Earth Tone Elegance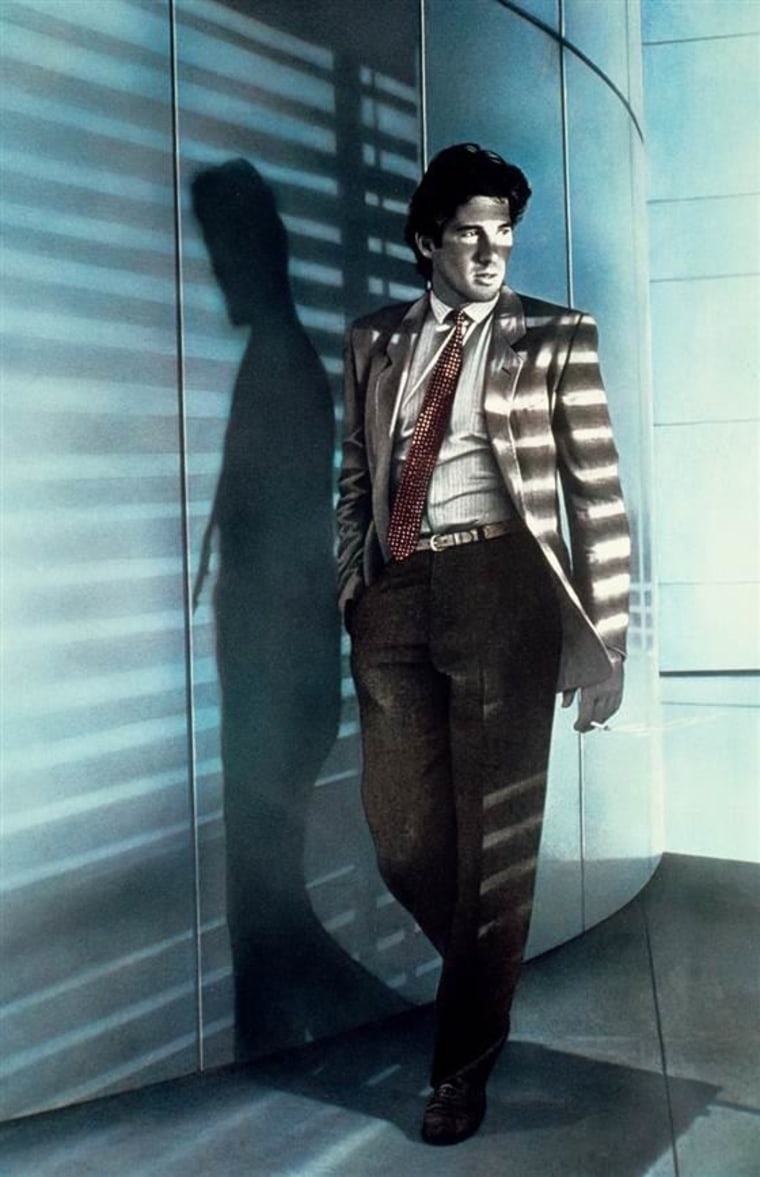 America's obsession with Armani? All those fabrics with funny names like "hopsack" and "chamois?" It all started with Gere's turn as male escort Julian Kaye in 1980's "American Gigolo." In one famous scene, Julian lovingly lays out his suits on his bed and the audience can't help but envy the closetful of Milanese menswear. Other influential sartorial touches: Thin belts, shawl-collar cardigans, and the tucked-in tie.
Keanu Reeves in "The Matrix" — All-Black All the Time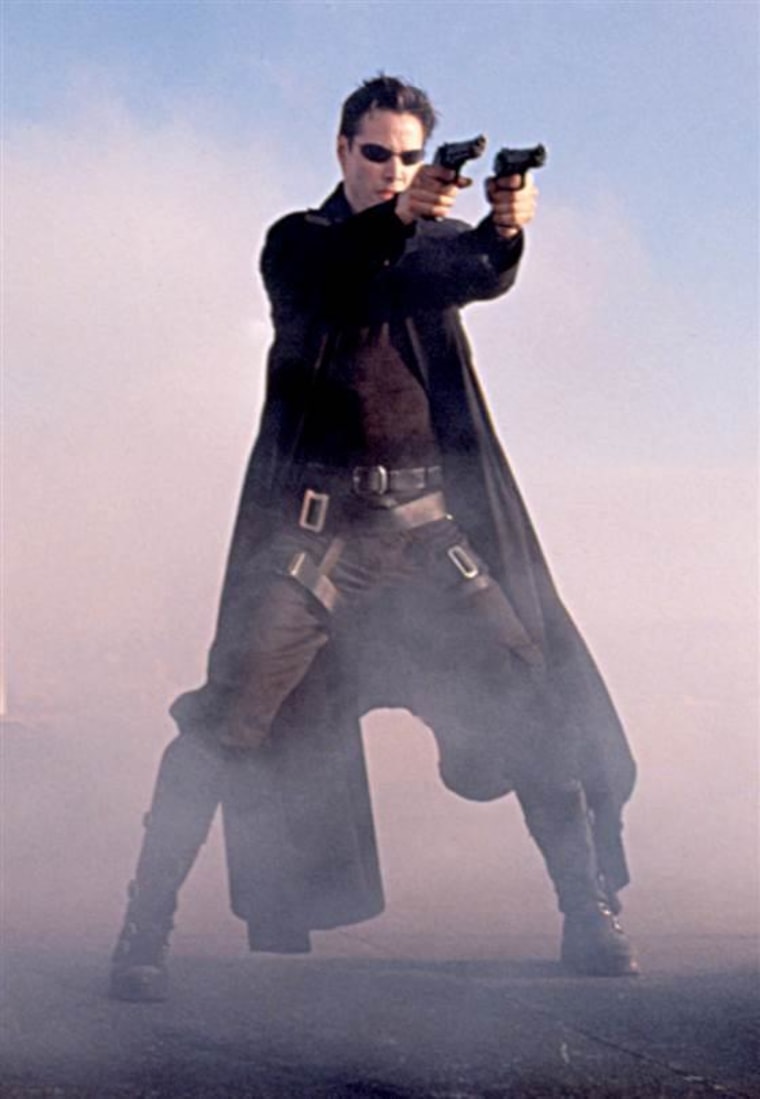 Jamie Dornan in "Fifty Shads of Grey" — The Sleek Grey Suit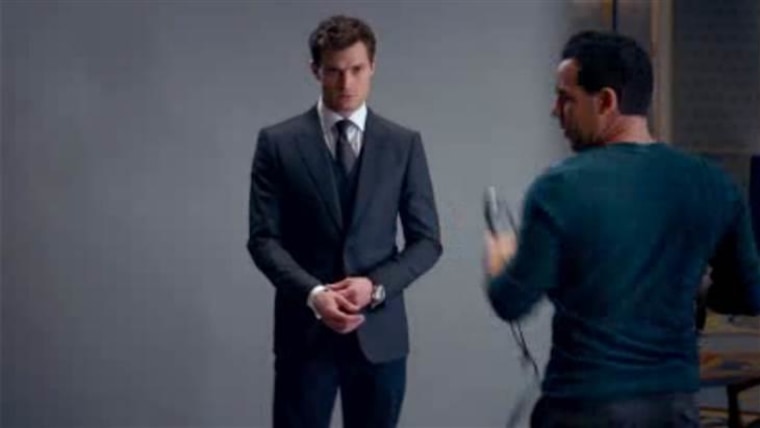 This article was originally published Feb. 5, 2015 at 5:15 p.m.