An enviable glow is every women's dream — c'mon, who doesn't want to look like a Victoria's Secret Angel? However, getting a golden look doesn't have to involve a glam squad (or an exotic escape); you can totally fake an authentic-looking tan in the comfort of your own bathroom.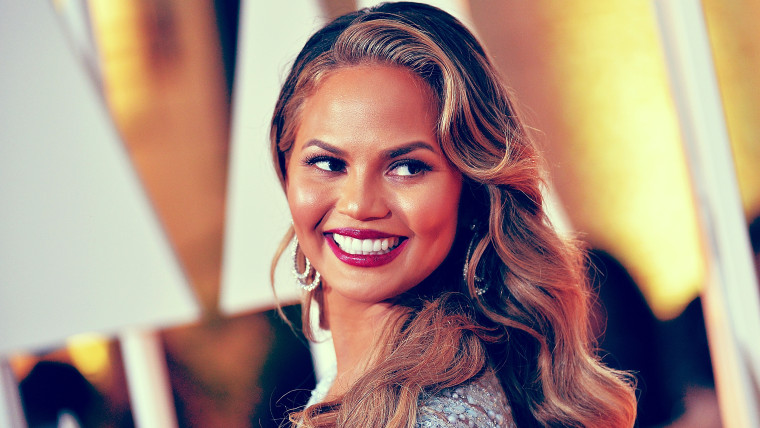 We'll be the first to admit, executing a flawless tan isn't always easy (even supermodels like Chrissy Teigen have hilarious fails!), so we turned to a few experts to share some household hacks we wish we knew sooner. Get ready to bid adieu to muddy hands, uneven color and unsightly streaks with these genius tips to try, plus a few products we love. And, Chrissy, we feel your pain.
Tip No. 1: Stop applying lotion before self-tanning — it doesn't work
Surprised? Us too! "[Using a heavy moisturizer] actually creates a barrier to the [product] and can cause streaks," explains Vita Liberata founder, Alyson Hogg. She suggests looking for a self-tanner formula that contains moisturizing properties to apply directly to clean skin. Who knew?
Tip No. 2: Baking soda is your new best friend
Rushing your tanning process typically results in freaky streaks. Thankfully, you already have the perfect solution in your kitchen cabinet. "Baking soda is great because it doesn't strip a tan," explains Tamar Vezirian, founder and CEO of Gotham Glow. "Instead, it slowly buffs down color — so the more you apply, the more effective the blend." To try it out, simply make a paste by adding water and exfoliate on the darkest areas to blend. It's that easy!
Tip No. 3: Lighten up (literally)
Finding the right shade can be difficult — especially when you're looking for the right product among a stack of similar items at the drugstore. Self-tanning expert James Read (his clients includes Ellie Goulding, Rosie Huntington-Whiteley and Lily James) suggests using your phone to help you navigate shade selection. "Take a selfie with the flash on," he says. "This will show if the tan suits you or looks unnatural." If you accidentally went too dark, "using the steam room at the gym can help take down your tan a tone or two," he advises.
Tip No. 4: We promise, you can handle hard-to-reach areas
Nothing reads "fake tan" quite like golden gams paired with a ghostly white back. But asking someone for help during your quest to get bronzed can be, well, awkward. Luckily, you can handle this one on your own. "A big rubber spatula is a great tool for self-tan lotions or mousse," explains Dera Enochson, founder and CEO of Xen-Tan.
And Enochson has another great trick:
Pull off a strip of cling wrap about 2-feet long.
Continue folding it lengthwise over and over until you have a long flat piece about 2-inches thick.
Put a dollop of lotion or mousse in the center and buff it onto your back, using the same motion you would use to dry your back with a towel.
Tip No. 5: Mitts are majorly important
"You should always apply tinted tans with a tanning mitt and wash your hands immediately after applying gradual formulas," Hogg reminds us. For those who missed the directions, an alcohol-based hand gel and a scrubbing brush should help clean off stains.
Tip No. 6: Don't sweat it (but if you do, don't worry)
Stress, anxiety and hormones are all causes of perspiration, but a sliding tan doesn't have to be a residual effect. Vezirian is a fan of talcum or baby powder to keep moisture at bay, but she does have one warning: "Don't apply powder while the solution is processing, only after you've had your initial rinse," she warns. "This keeps your tan looking even in places prone to moisture. If sweating is a problem, always opt for an express tan over a regular formula so you can cut the processing time in half."
Tip No. 7: Cleanup can be a breeze
Your bathroom tiles (not to mention, white sheets) don't need to look like a war zone. Enochson recommends tanners without instant color for this reason. "This is a pet peeve of mine because I like my bathroom tidy! When you use a spray, first spray it onto a mitt then sweep it onto your skin. You can do another layer right over when you're done if you want a darker tan. Plus, [this method ensures] no drips or over spray that make a mess." Another tip: Keep a roll of paper towels in the bathroom just in case things get out of control.
And if you're not sure where to start? Here are some products that will help.
For face:
Nothing screams faux tan faster than an inconsistent glow. Make sure to extend the tan on your face and décolleté with a lightweight lotion for natural-looking results.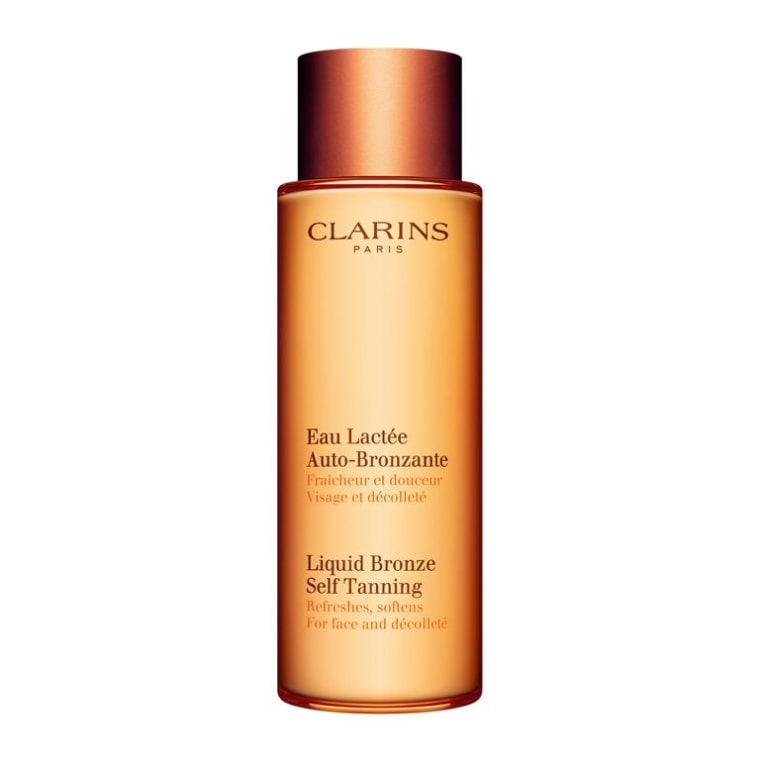 Editor's pick: Clarins Liquid Bronze Self Tanner ($38, sephora.com)
Nervous about tanning your face? Take out the guesswork by selecting a pre-packaged option for foolproof results. These vitamin-rich, skin-smoothing pads are packed with alpha (and beta) hydroxy acids designed to reduce the appearance of pores for a youthful visage.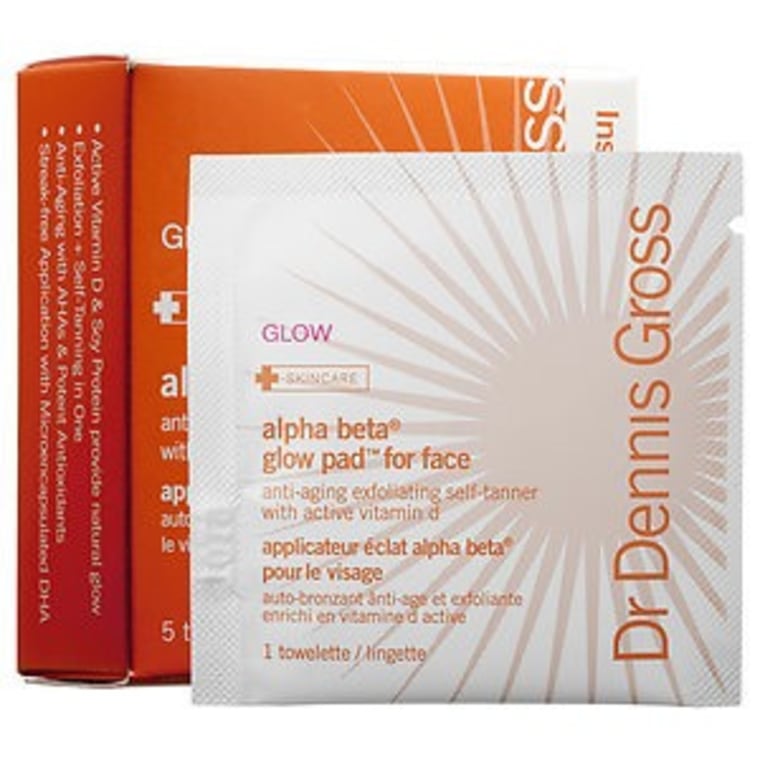 Editor's pick: Dr. Dennis Gross Skincare Alpha Beta Glow Pads ($35, drdennisgross.com)
For body:
Want to avoid looking like a hot, streaky mess? Use a custom-application mitt. First, it ensures a smooth, even tan and second, you avoid orange hands. This unique gel formula uses skincare technology to instantly plump skin and exfoliate. Plus, it works in less than four hours.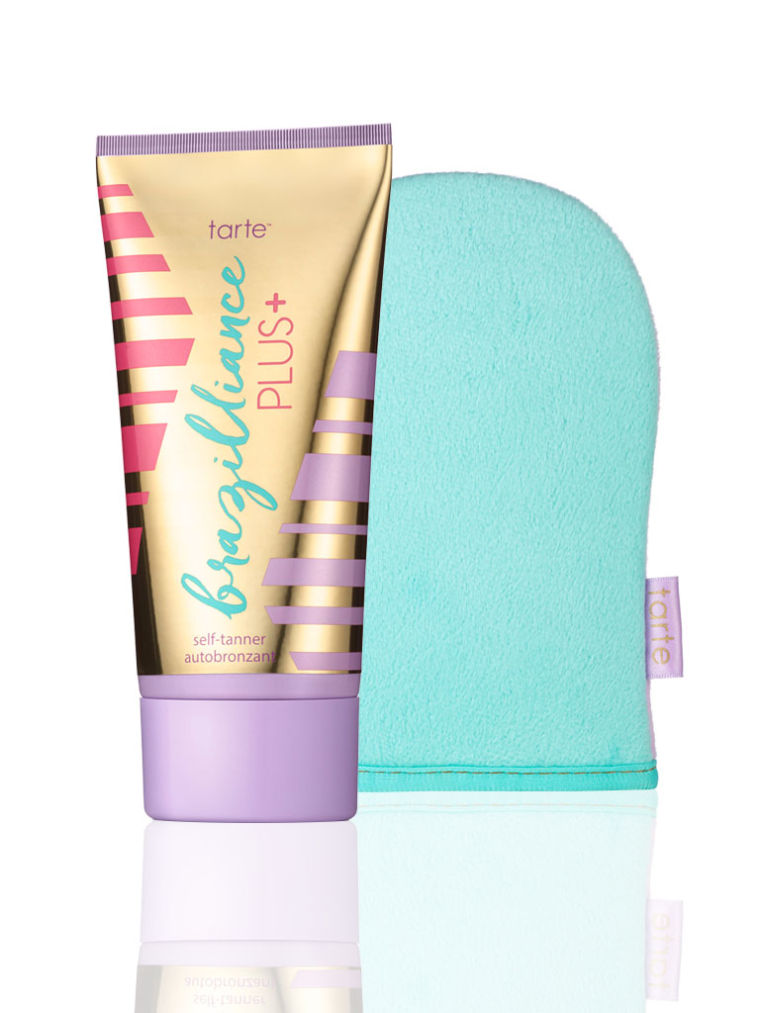 Editor's pick: Tarte Brazilliance PLUS+ Self Tanner ($39, tarte.com)
Get the results of an airbrush tan without the appointment, glam team or inconvenience with an easy-to-use at-home option. This ultra-fine mist covers every inch (even those hard-to-reach spots) without needing to be rubbed in. The best part? It dries in roughly five minutes so you can get on with your day.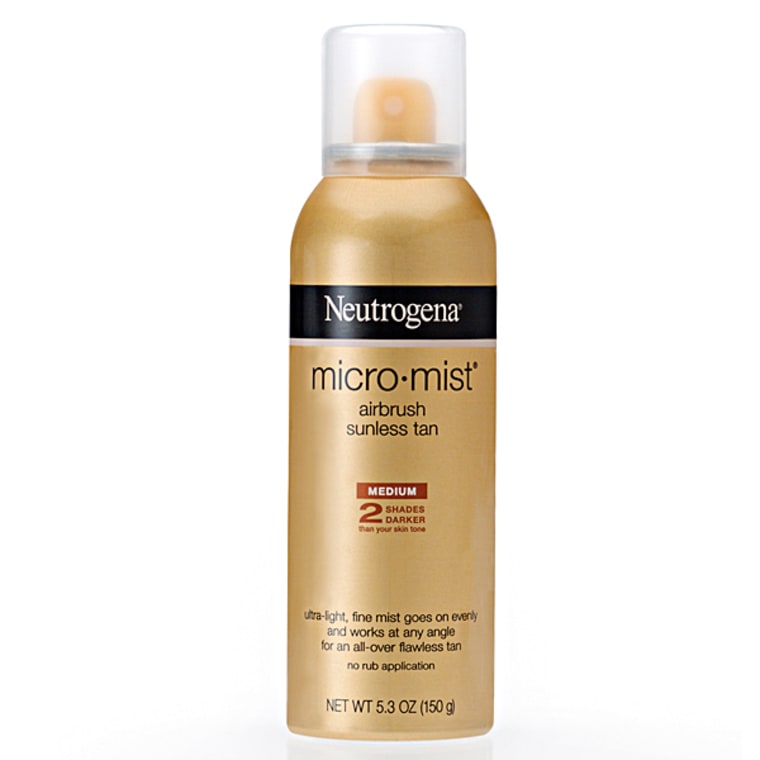 Editor's pick: Neutrogena Micro-mist Airbrush Sunless Tan ($10.99, neutrogena.com)
Those with dry skin can rejoice — finally, a luxurious product featuring 100 percent pure Argan Oil. Say goodbye to the awful self-tanner smell and enjoy scents of Tahitian vanilla and apricot with 24 hours of hydration.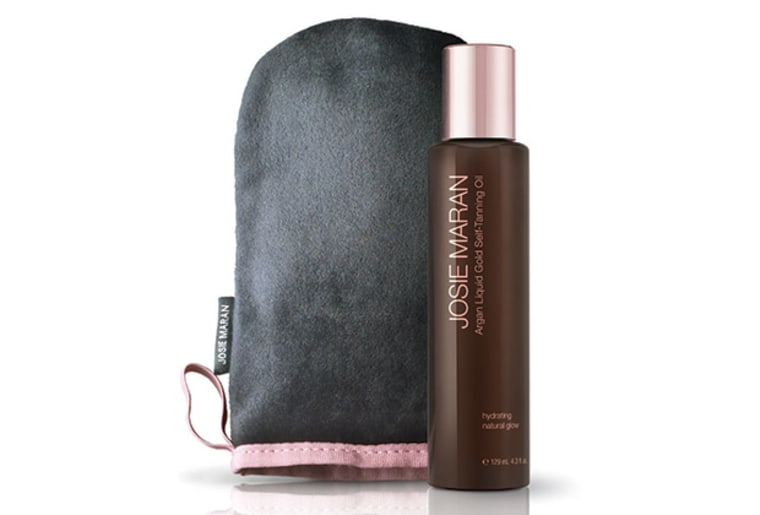 Editor's pick: Josie Maran Argan Liquid Gold Self-Tanning Oil ($38, josiemarancosmetics.com)