Discovering your first gray hairs isn't always the happiest moment, but Chrissy Teigen is totally embracing her silver strands.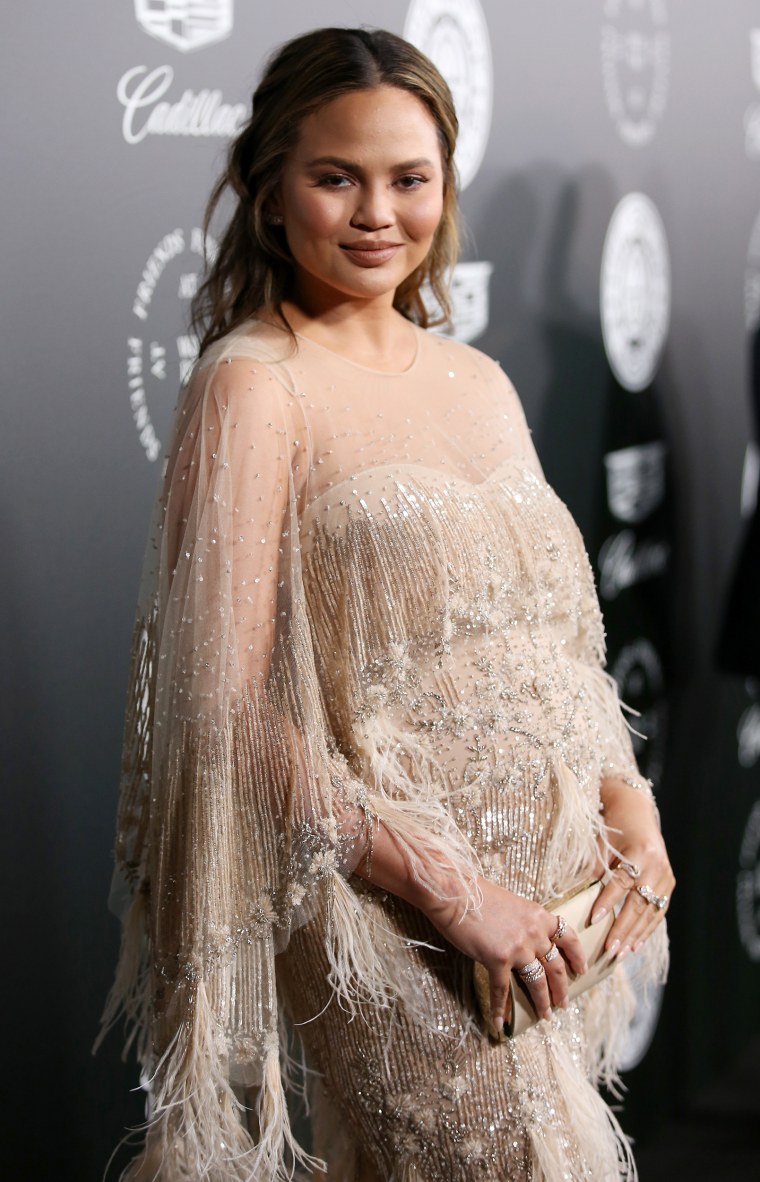 The supermodel and social media queen celebrated her "skunk-like" streak of gray hair in a funny tweet.
"I'm actually very into it," she wrote. "My cruella dreams are coming true!"
Teigen, 32, has always been refreshingly honest with her fans about her body, sharing makeup-free selfies and photos of her stretch marks alongside more glamorous supermodel shots.
She hasn't yet posted any photos of the gray streak in question, but we're sure it's awesome — and in the meantime, fans have been proudly sharing pictures of their own white and silver locks.
"I've had a natural white streak in my hair since I was 19. 13 years later I still love it," one woman tweeted to Teigen.
"Me too!" another fan wrote. "Own it own it own it."
"Twinning," yet another fan tweeted, along with a photo of her gorgeous gray streak.
A few guys got into the mix, too. And as plenty of women will attest, gray can definitely look great. We love this attitude!
Now, don't get us wrong — there's absolutely nothing wrong with coloring your grays if that is what makes you most comfortable. But if you do want to rock your silver strands, Chrissy Teigen definitely has your back!