What's old is new again!
It might be 2016, but it feels like 1996 when it comes to the hottest fashion trends.
With everything from chokers to slip dresses to velvet clothing making a comeback, it comes as no surprise that our anchors found inspiration for this year's Halloween costumes in one of the most fun decades of all time: the '90s.
RELATED: See TODAY Show's '90s Halloween 2016 costume reveal
From Britney Spears to Regis Philbin and even the Spice Girls, our TODAY anchors and friends certainly got into the '90s Halloween spirit. With Matt Lauer as Jerry Senfield, Al Roker as "Family Matters" own Steve Urkel, Savannah Guthrie as Demi Moore's iconic Vanity Fair cover, Dylan Dryer as Baby Spice, Tamron Hall as Julia Roberts in "Pretty Woman" and Jenna Bush Hager as none other than her grandmother, Barbara Bush, there were lots of throwbacks on the Plaza.
RELATED: 'TRL' is back — for Halloween! See Carson Daly channel the '90s as MTV host
And to help you revive your favorite nostalgic trends, we've rounded up some of must-have items that are suddenly popular again. Whether you want to throw it back to the '90s for your own Halloween costume this year or just be trendy in your everyday life, take a look below and shop your favorites.
Platform boots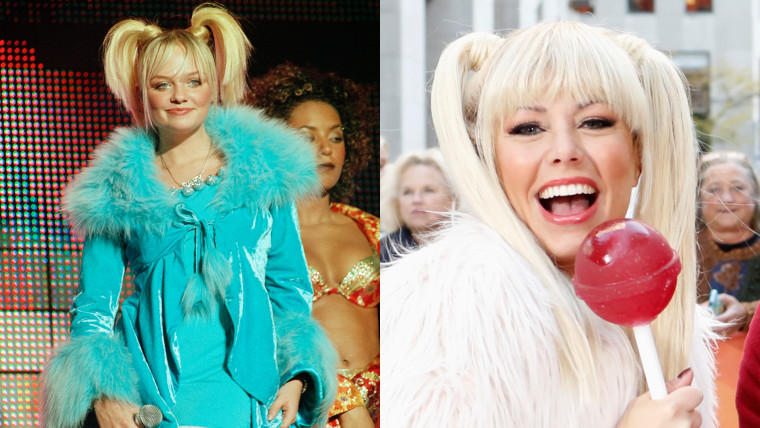 And if you've always wanted to relive the days of the Spice Girls (like Dylan and her Baby Spice costume), now's your chance: The pop group's signature platform boots are right on trend for fall. You can even channel your inner rock star with boots that have actual stars on them.
RELATED: 33 ankle boots that'll perfectly complete your fall look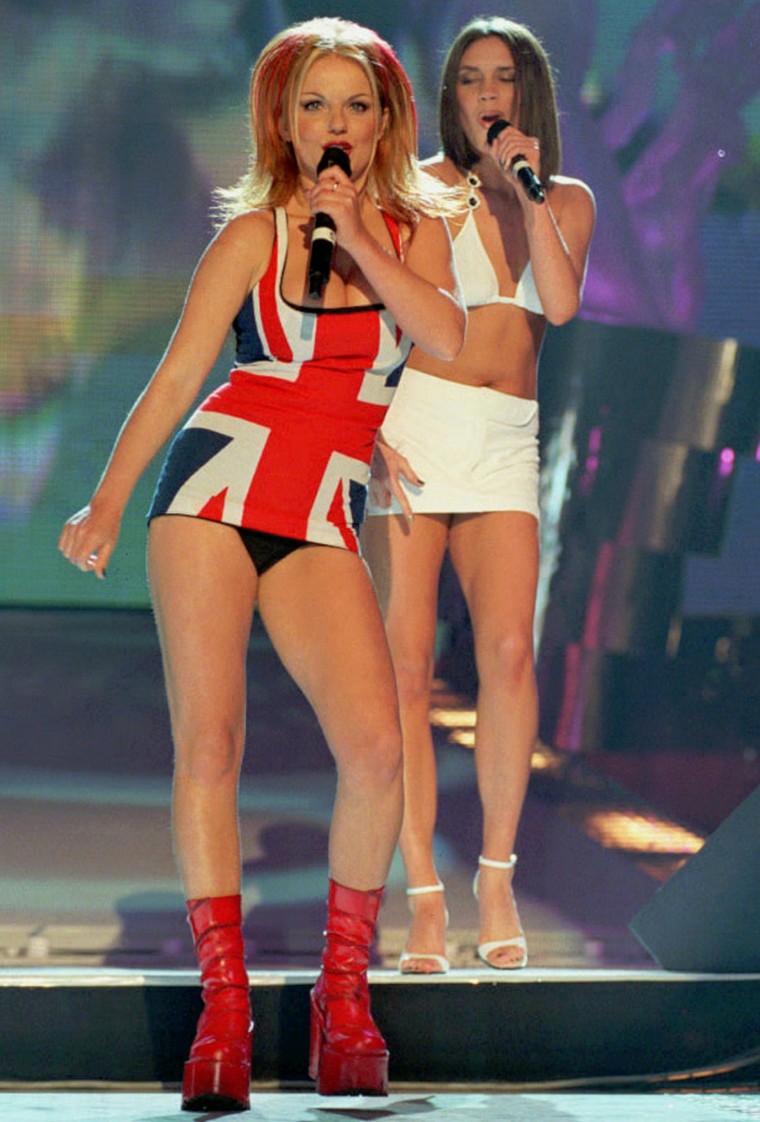 1. Daisy Street Platform Ankle Boots, $68, ASOS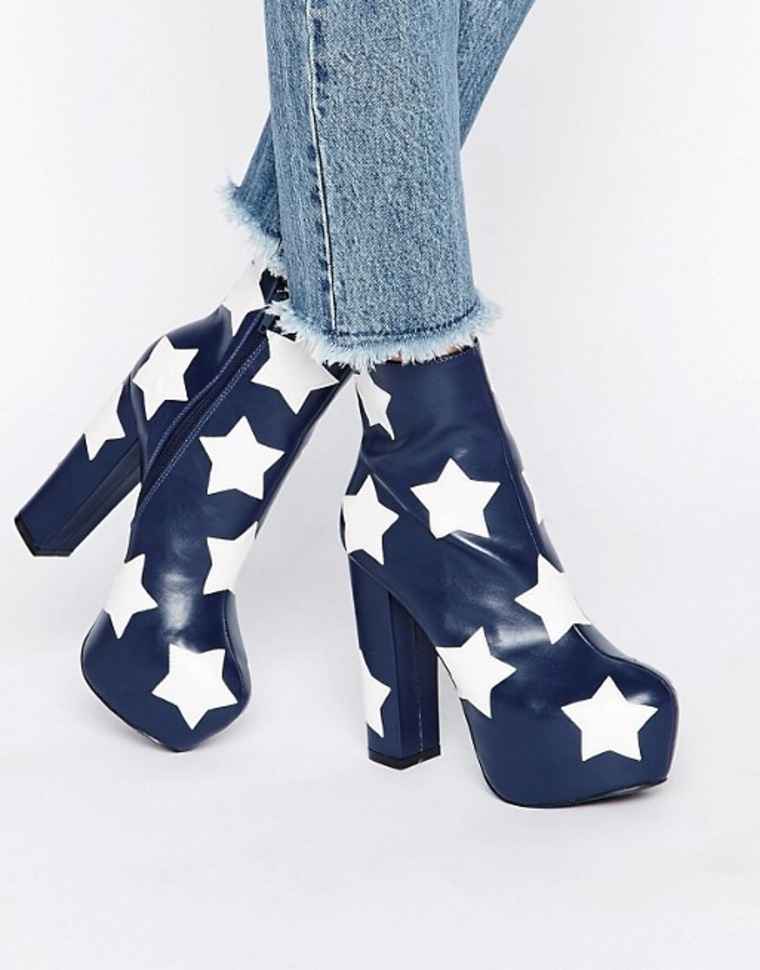 2. Michelle Velvet Platform Boot, $89, Urban Outfitters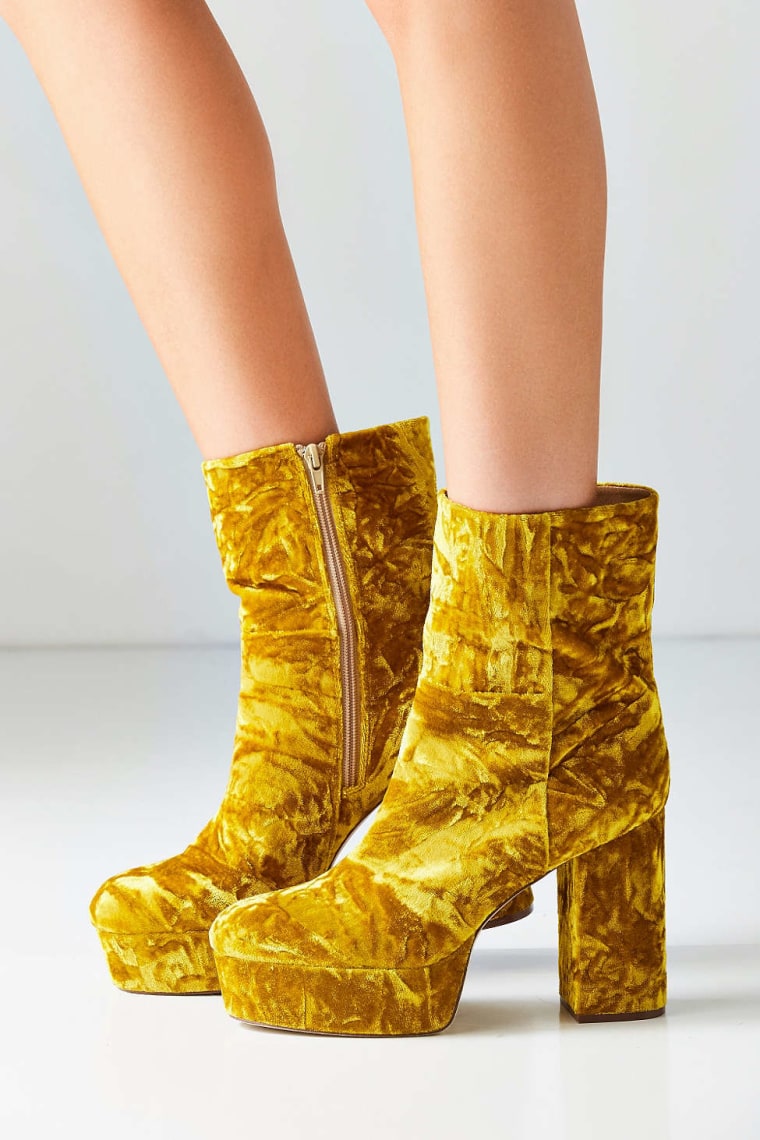 3. Platform Boots, $15, H&M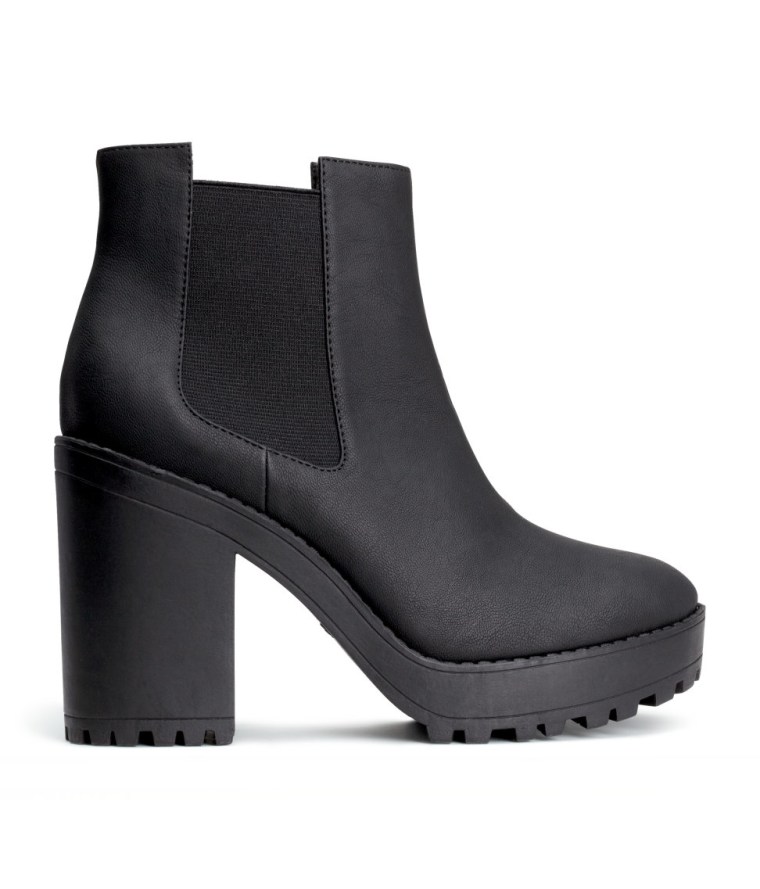 4. EMI Metallic Platform Boots, $76, ASOS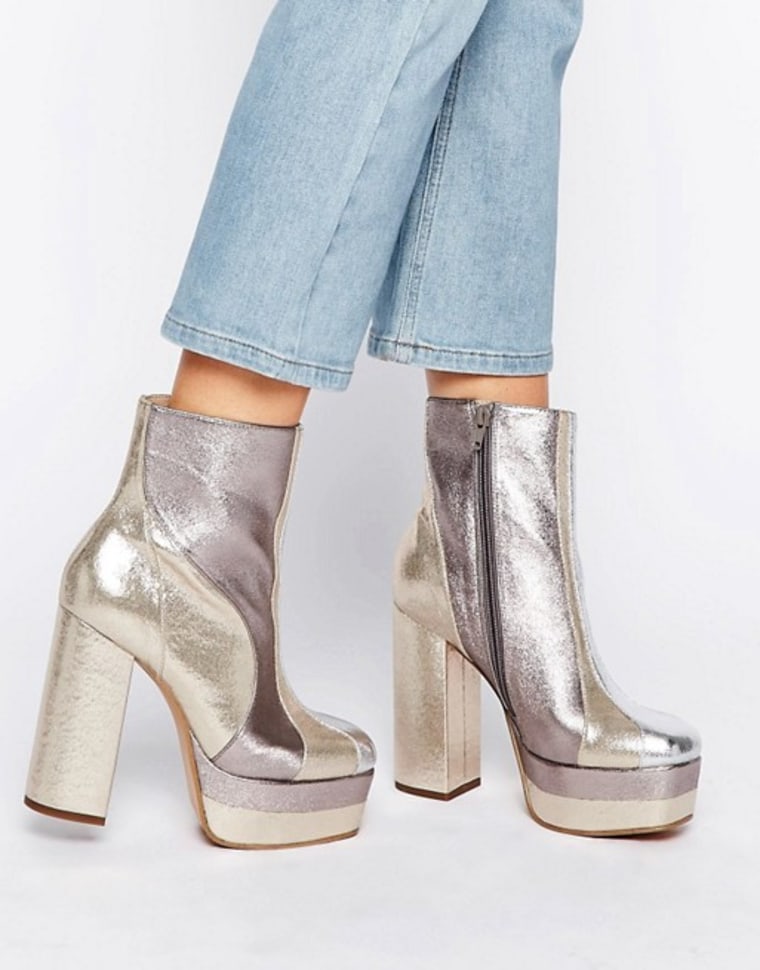 RELATED: He's all puffed up! Matt becomes 'puffy shirt' Jerry Seinfeld for Halloween
Crop tops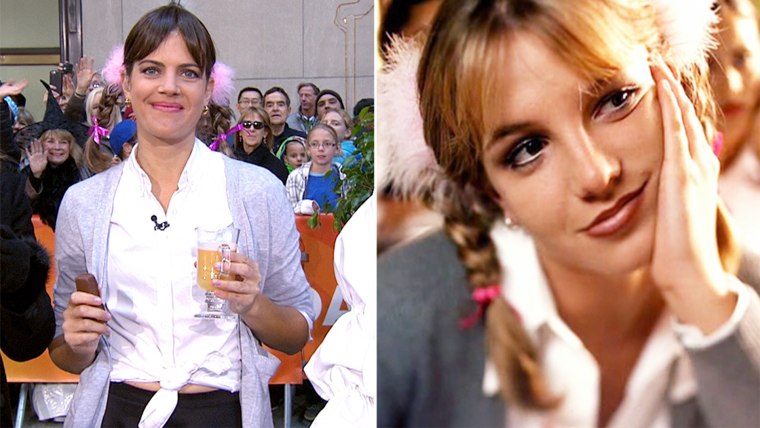 Britney Spears certainly loved a good belly top, or "baby tee" as we used to call them. And when Siri Daly showed up to TODAY dressed as Britney Spears her costume wasn't complete without it.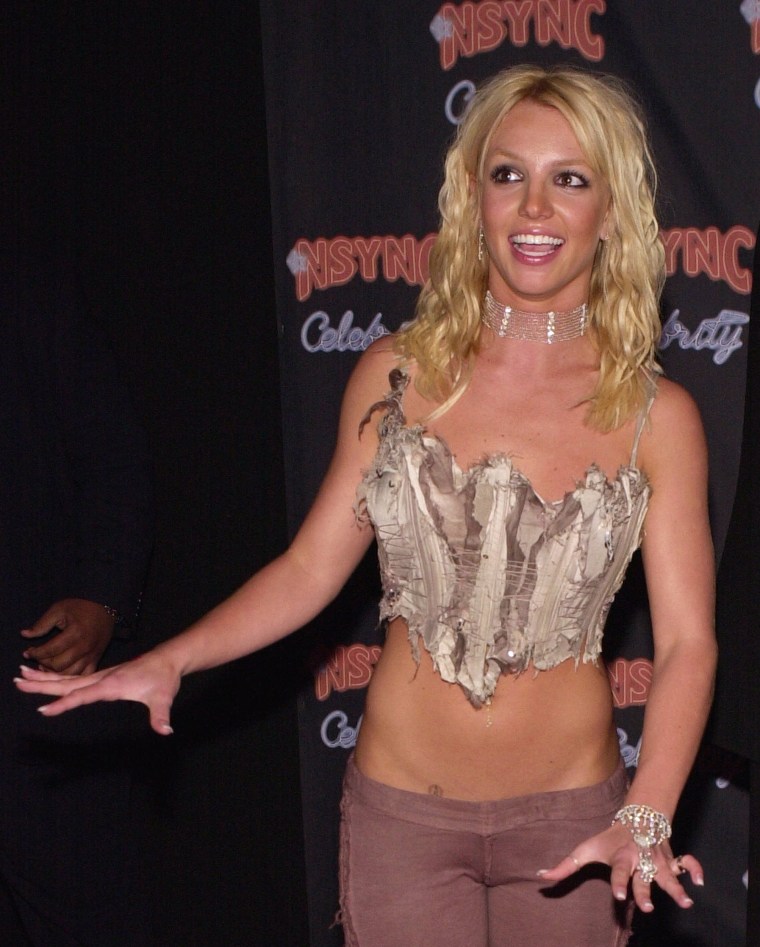 Years later, these midriff-baring shirts are back. From short chunky sweaters to frilly lace versions, crop tops are very much in style. Wear them with high-waisted pants or a skirt for a sophisticated yet fashion-forward look.
5. Ribbed Knit Crop Top, $13, Forever 21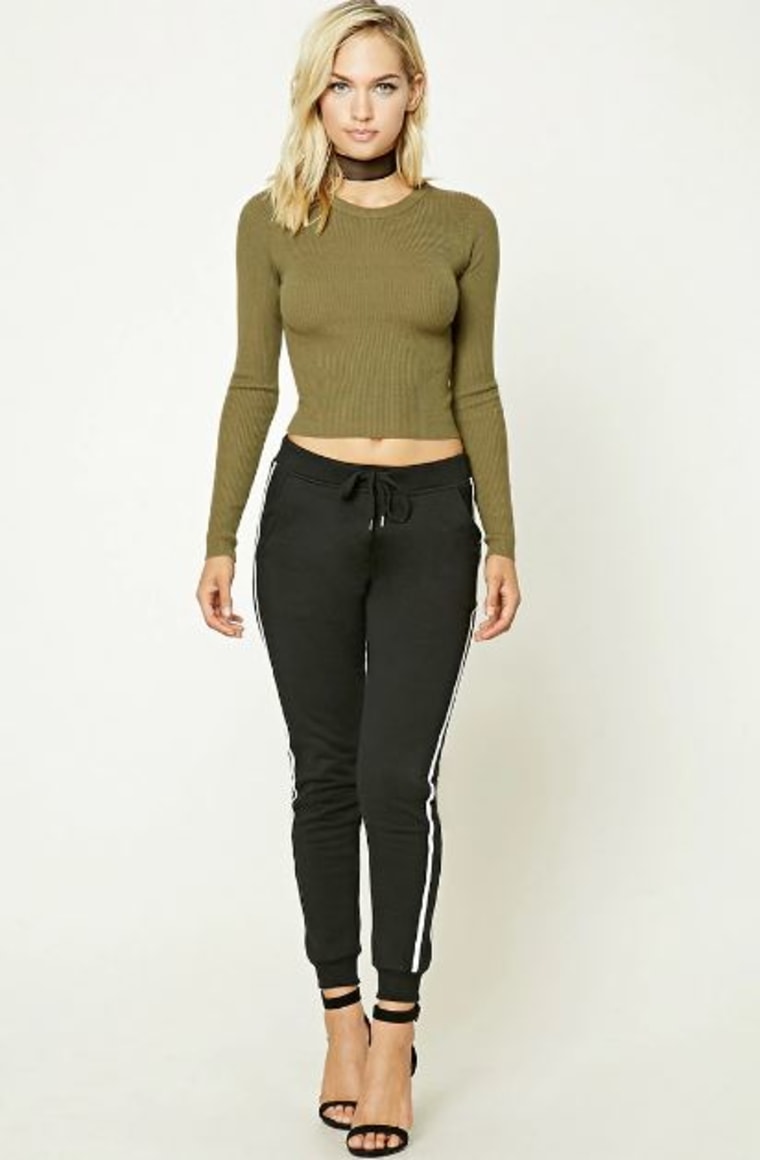 6. Lysa Lace Crop Top, $24, Tobi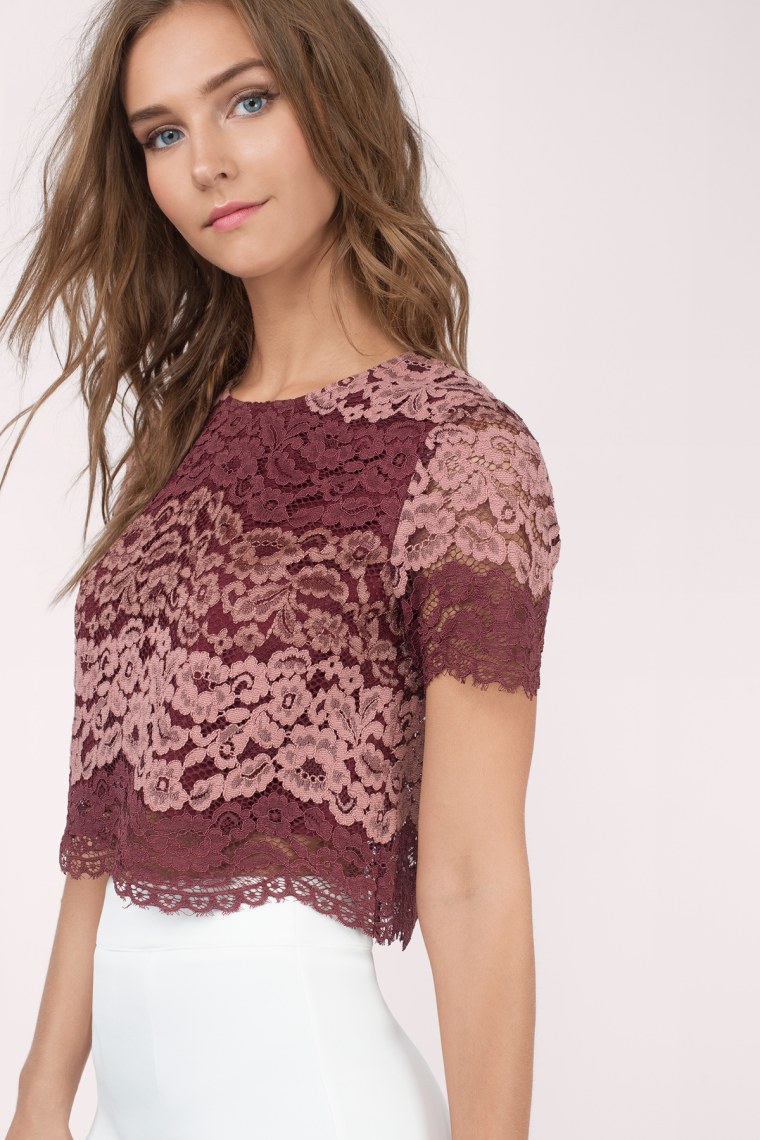 7. Petra Blouse, $68, Free People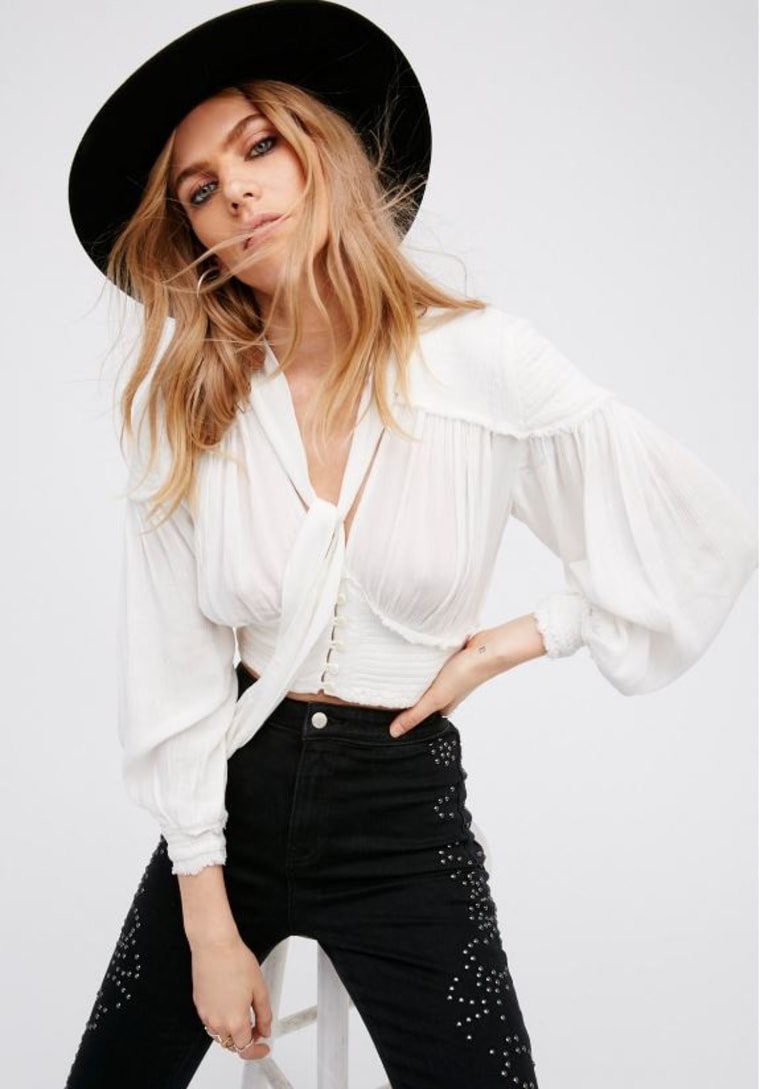 8. Short Jersey Top, $25, H&M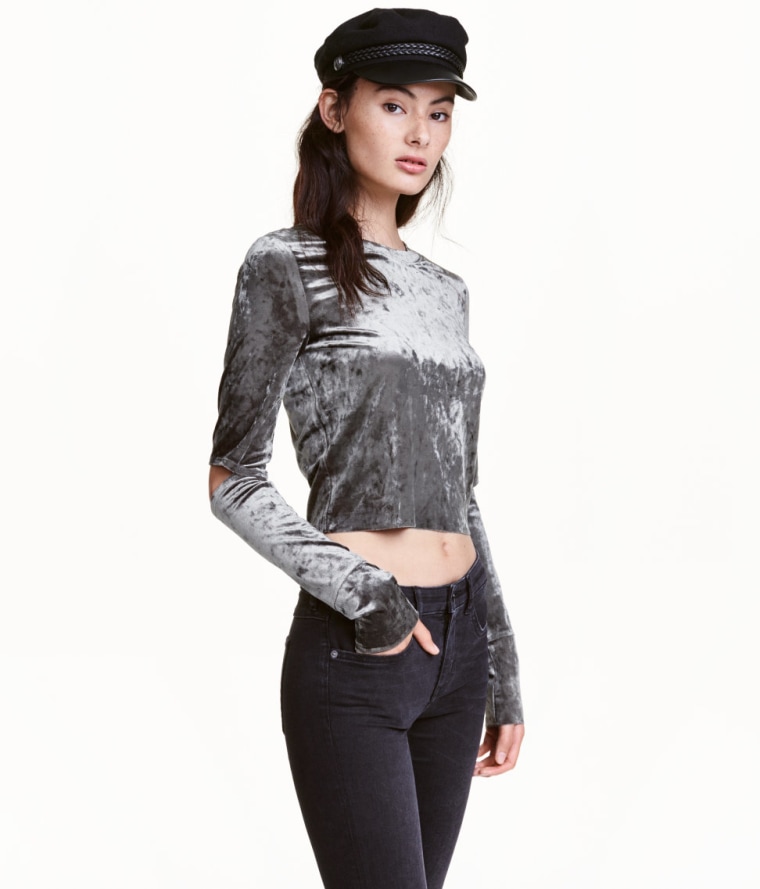 9. Floral Satin Wrap Top, $65, Topshop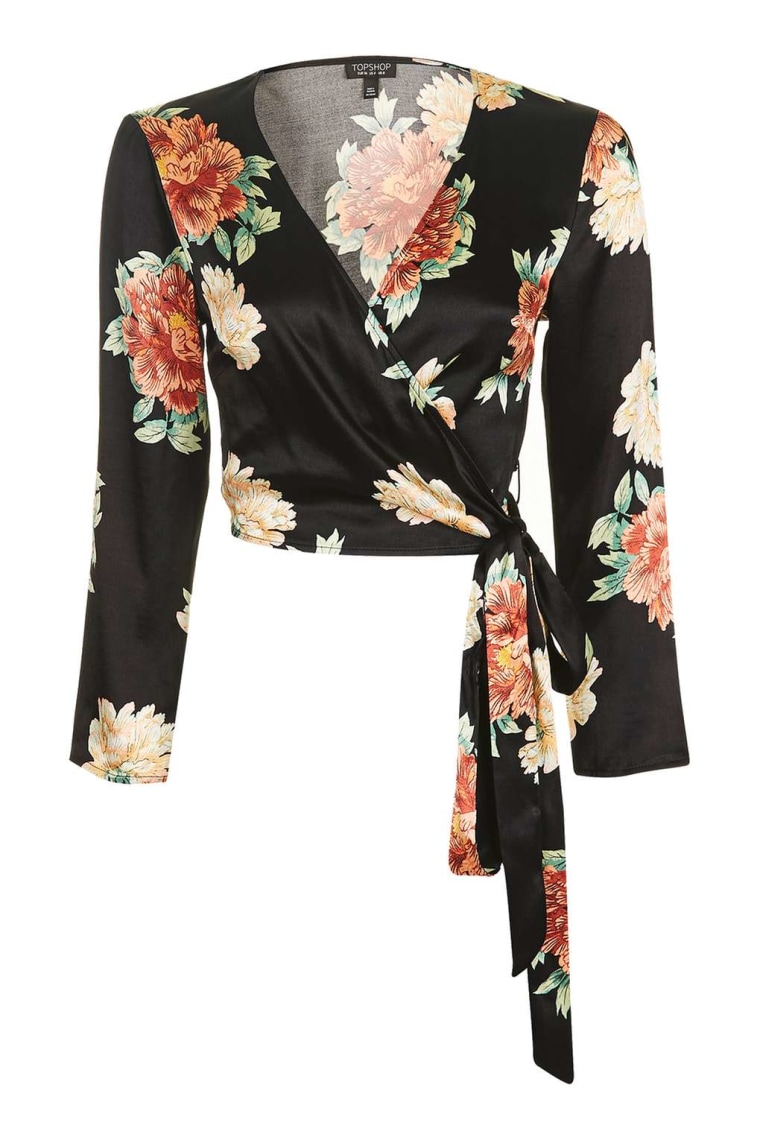 10. Frayed Crop Top, $36, Zara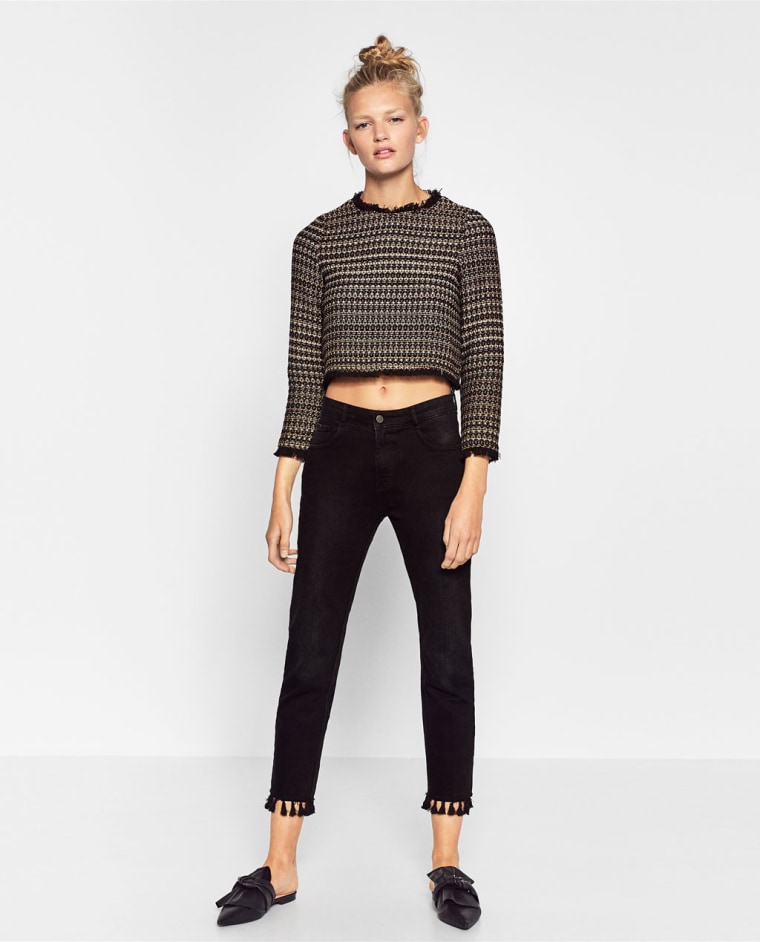 Puffy shirts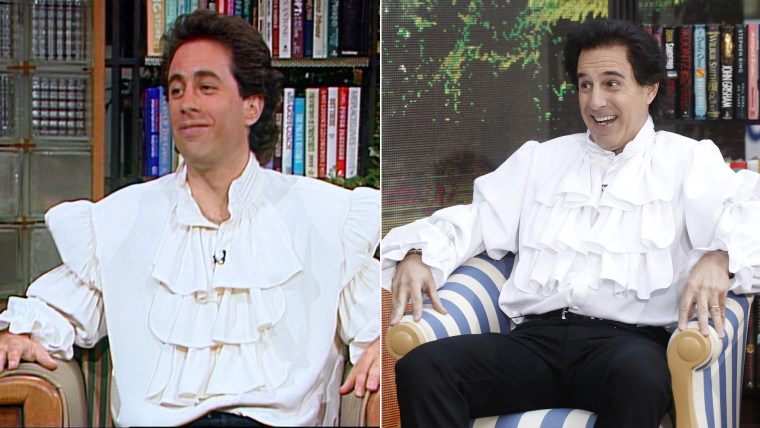 Alright so maybe we don't actually call them puffy shirts like they did on "Seinfeld," but Matt is on to something when he revived Jerry Seinfeld's famous shirt for this year's Halloween costume. The ruffled blouse trend is certainly on point for fall.
11. Ruffled Blouse, $50, H&M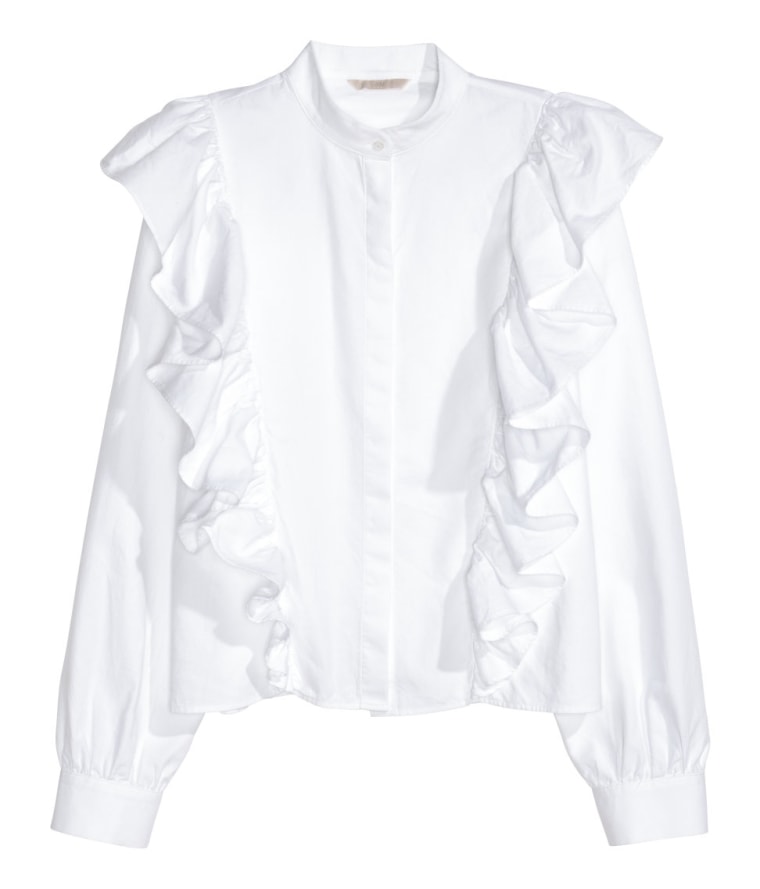 12. Sleeveless Poplin Ruffle Shirt, $58, Topshop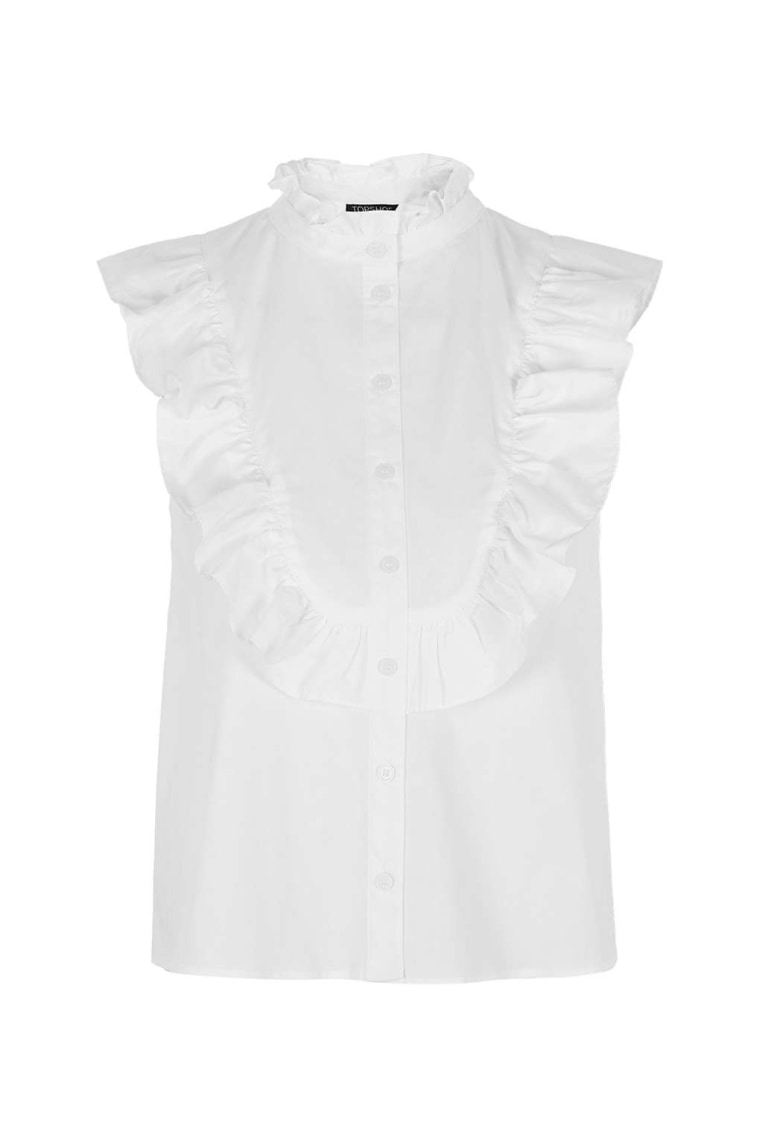 13. Frilled Blouse, $40, Zara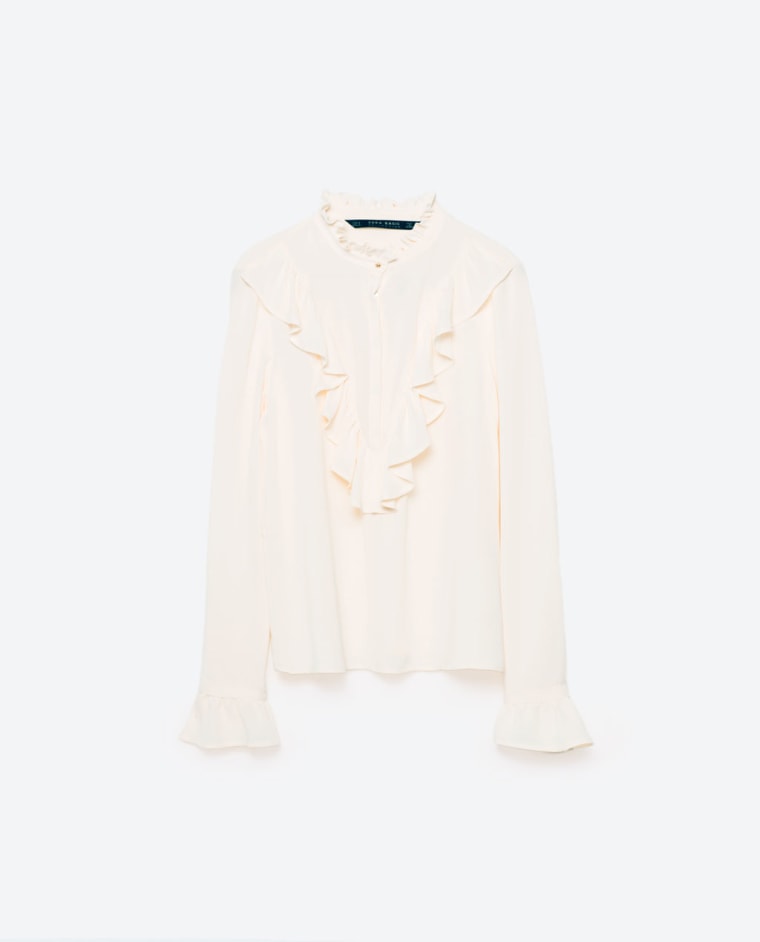 Slip dresses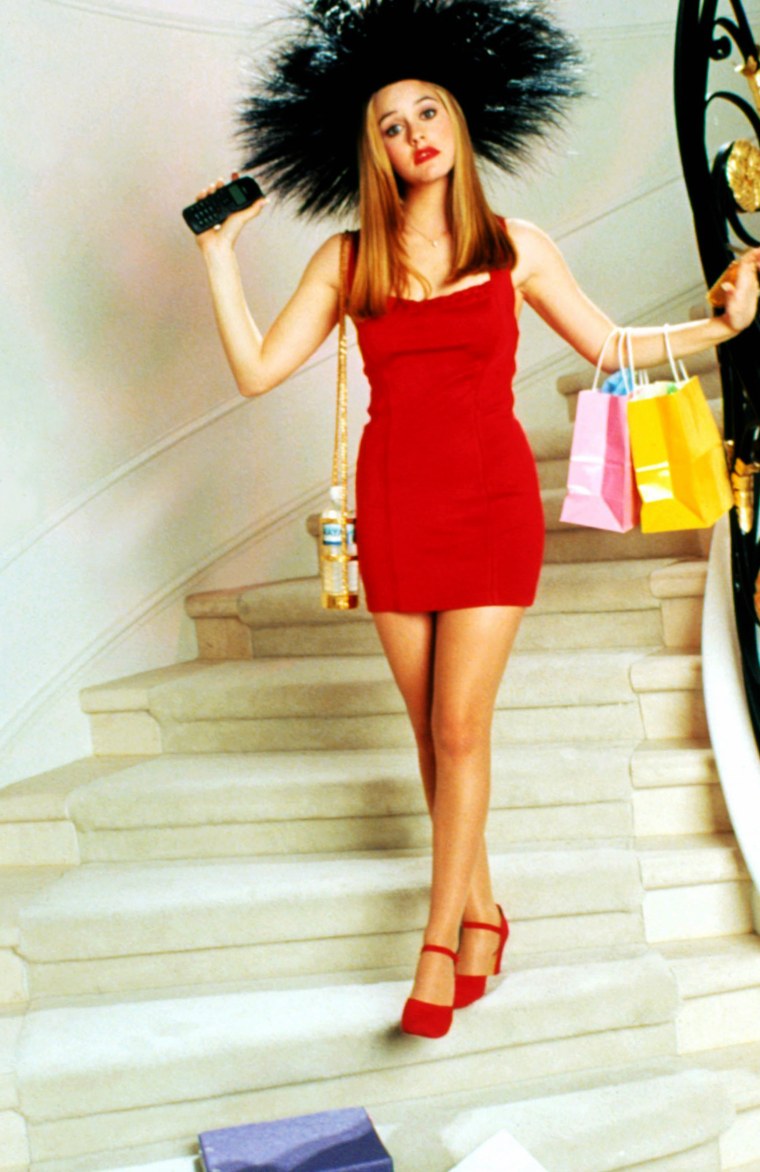 Yes, these thin, little spaghetti strap dresses are back. This time around, wear them over your favorite T-shirts, turtlenecks or even sweaters for a cool winter look. Throw on a leather jacket and you'll be looking totally rad.
RELATED: The slip dress is, like, totally back in style — and perfect for your holiday parties!
14. Block Colour Metallic Dress, $40, Zara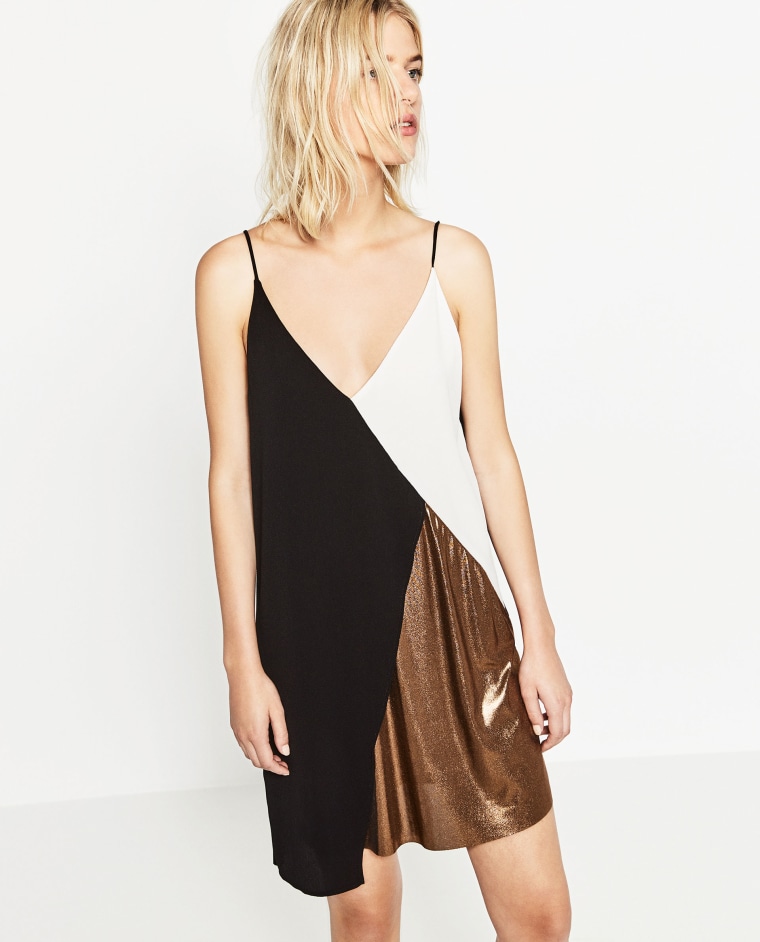 15. Spaghetti Strap Dress, $60, Mango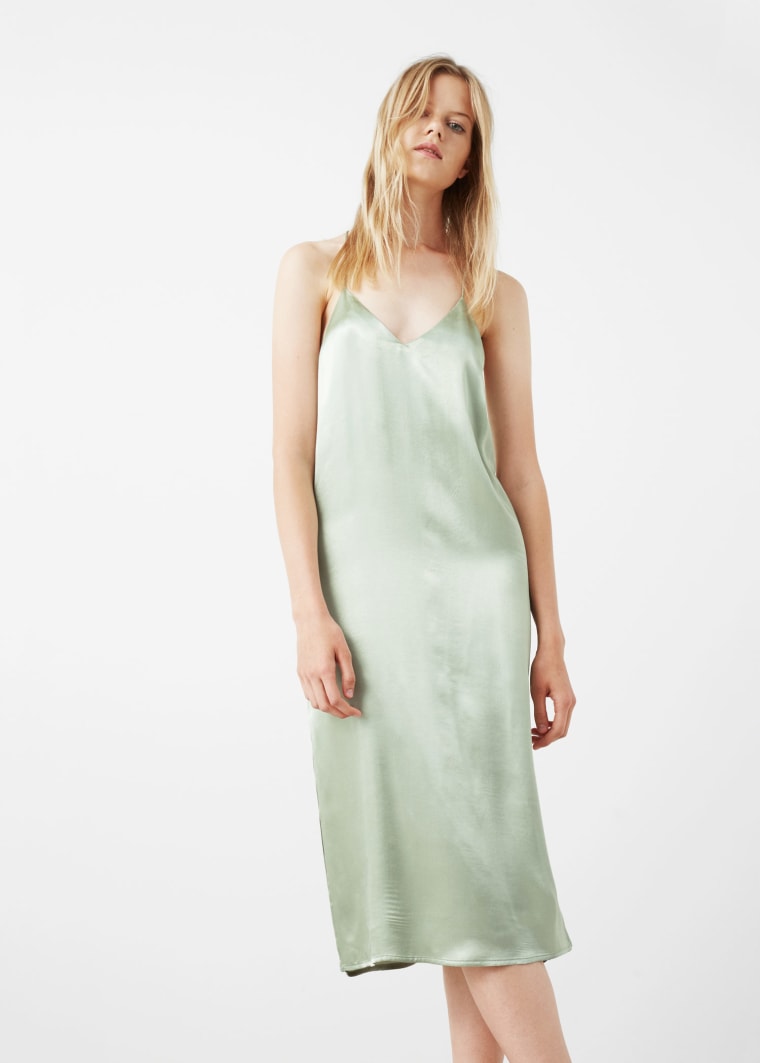 16. Checked Slip Dress, $50, Zara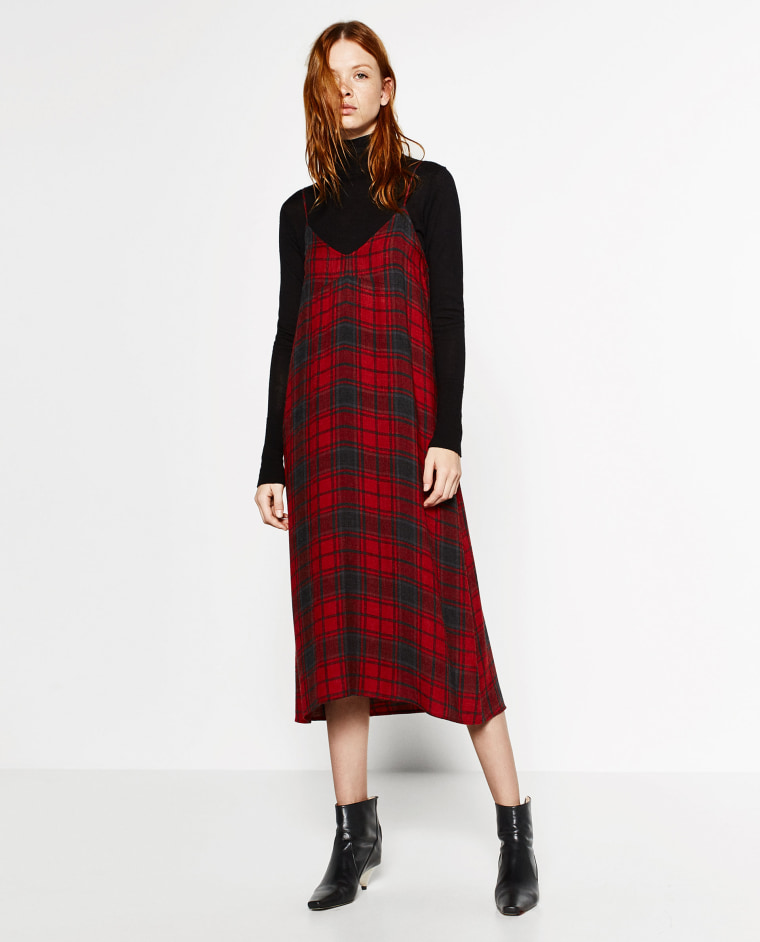 17. Lisakai Button-Front Floral Slip Dress, $25, Pac Sun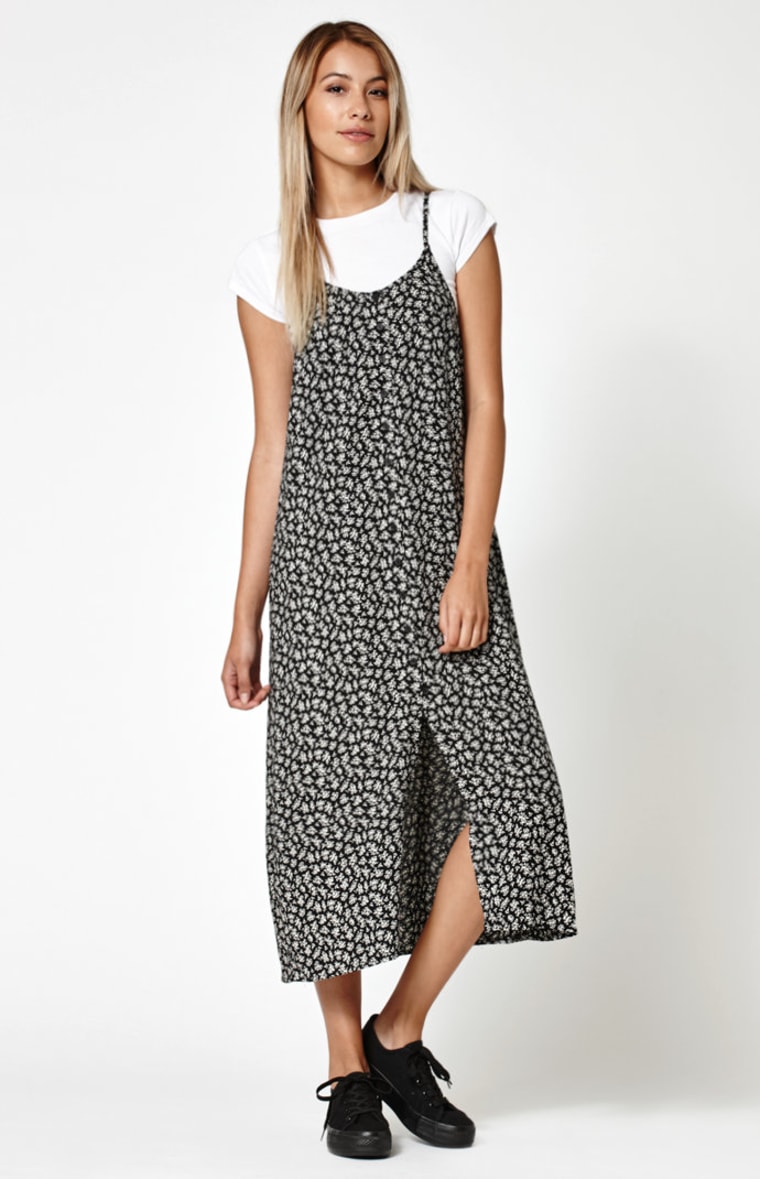 18. Silence + Noise Deep-V Satin Maxi Slip Dress, $89, Urban Outfitters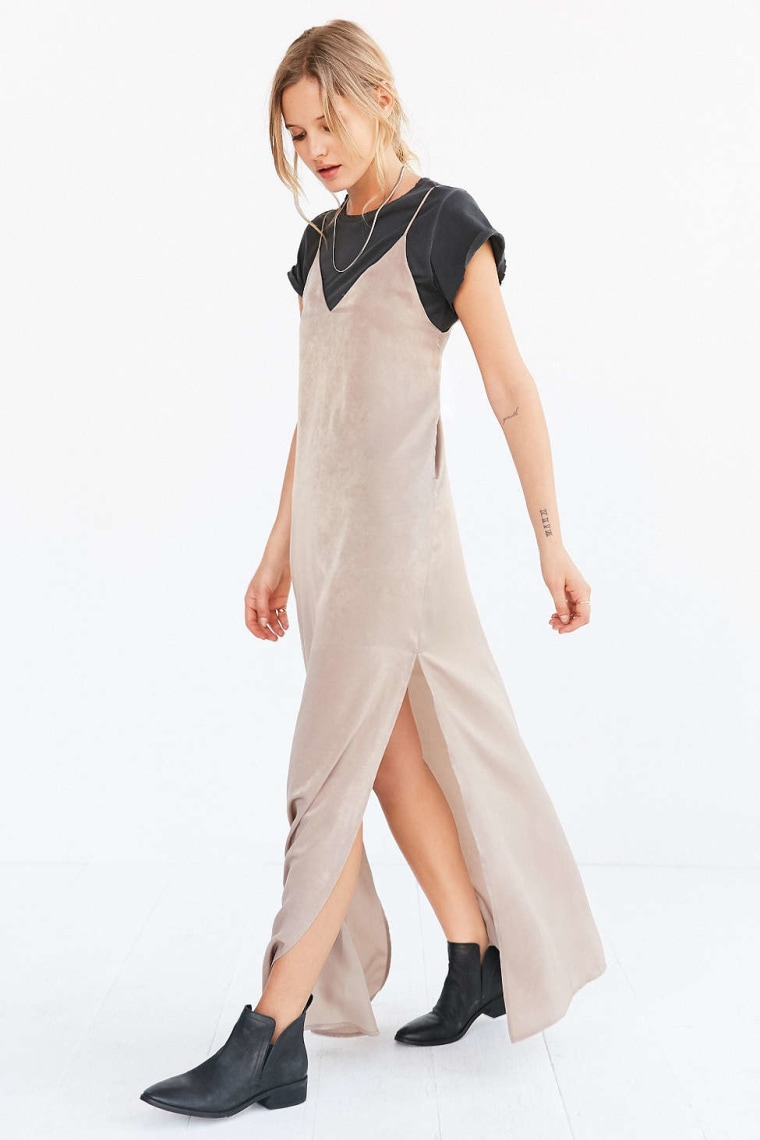 19. Long Camisole Dress, $70, Zara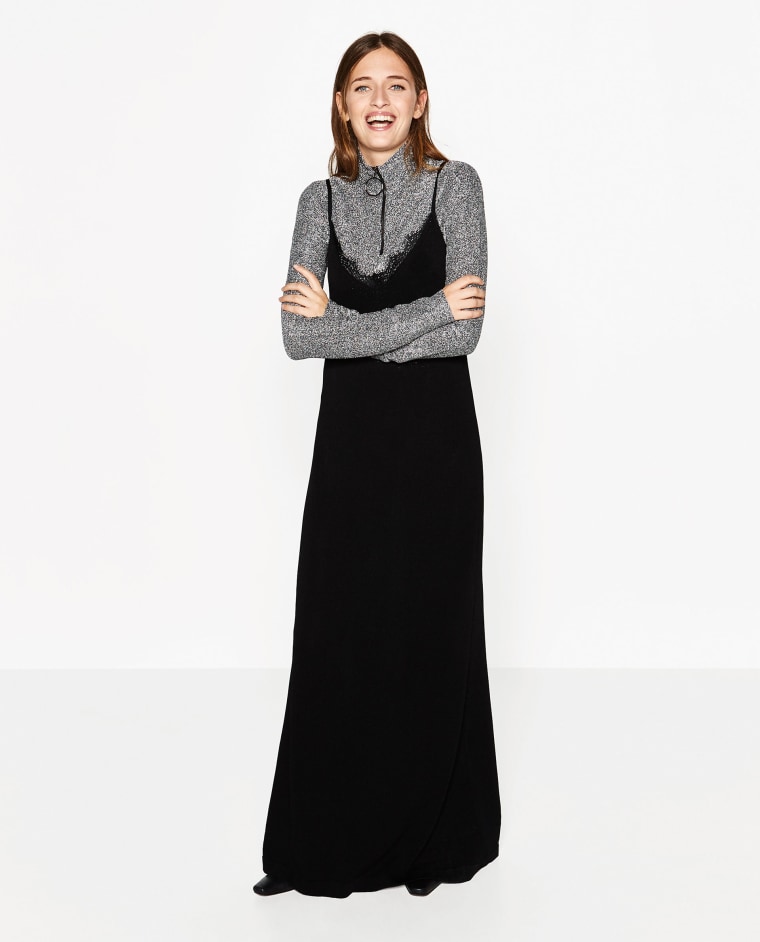 20. Dress with Lace, $24, H&M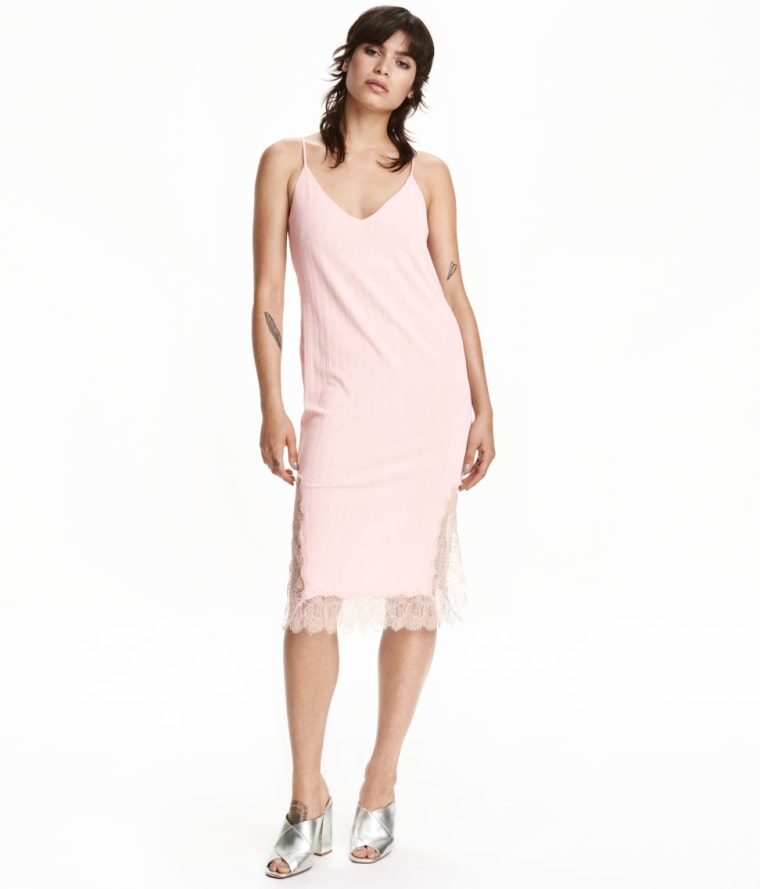 21. Kendall + Kylie Crepe Slip Dress, $25, Pac Sun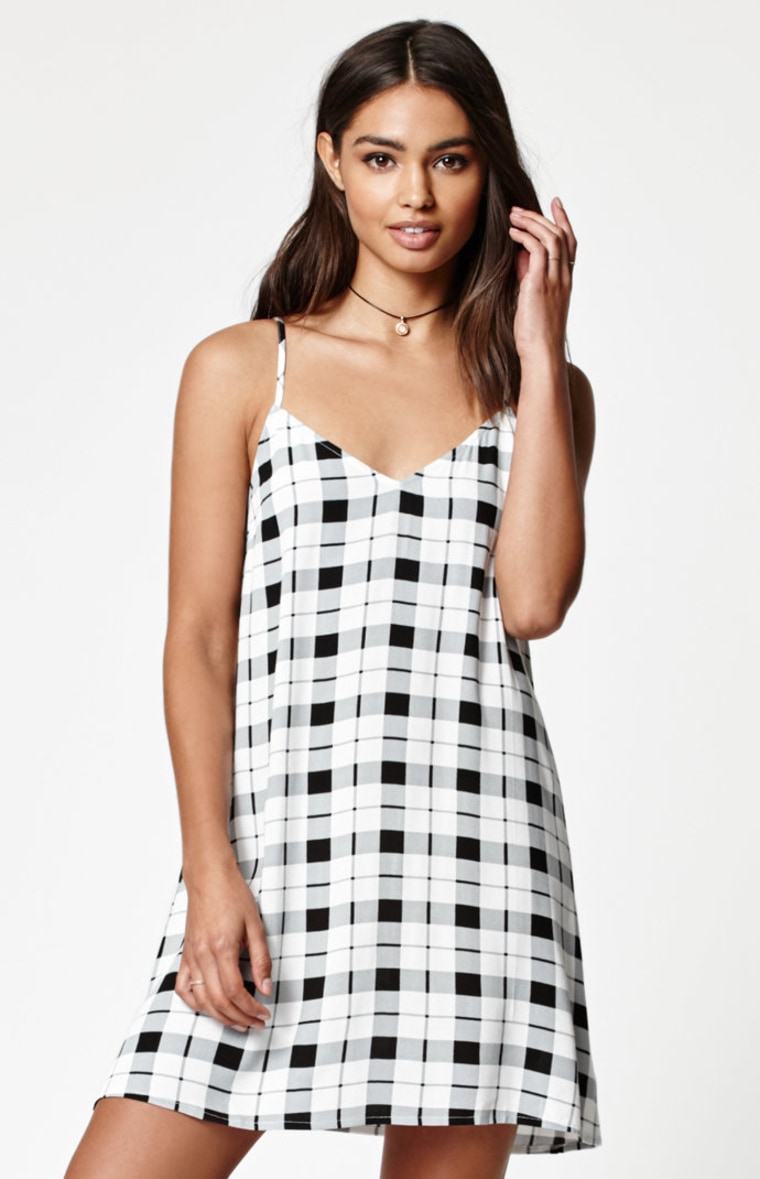 RELATED: Coats, bags and accessories galore! 36 fall essentials to shop now
Chokers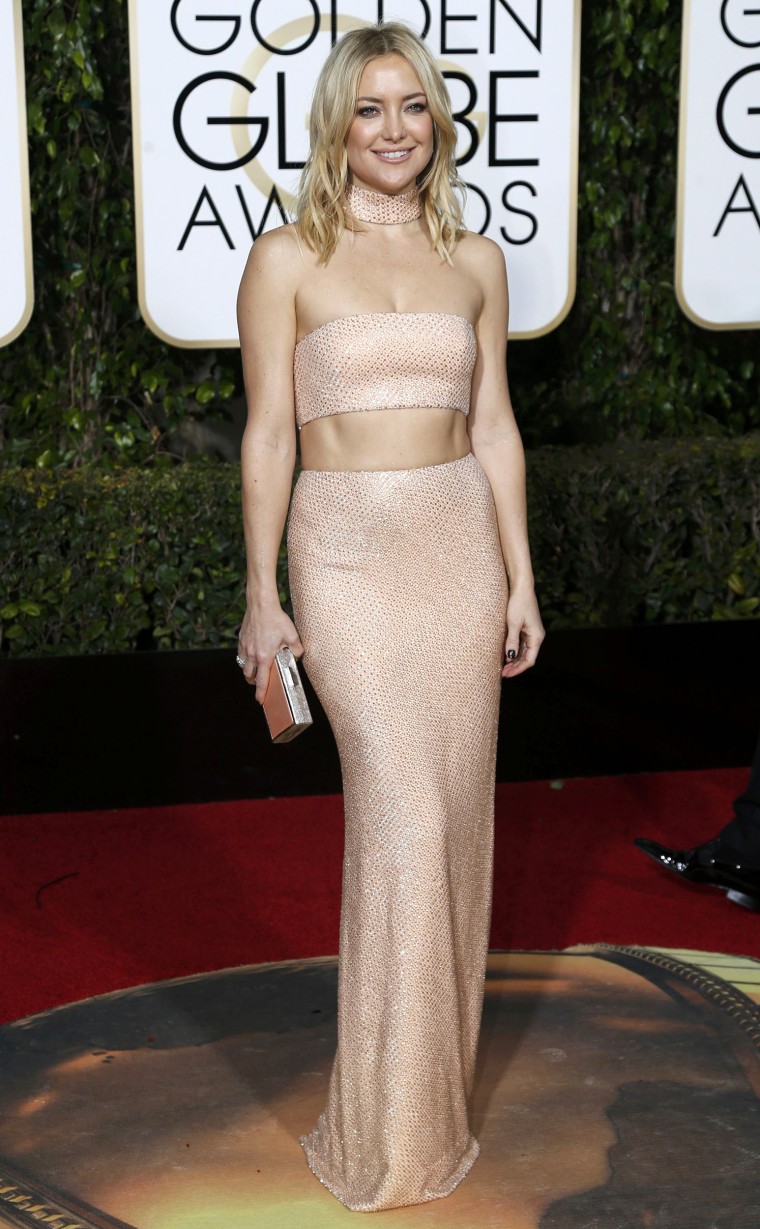 Oh hello, chokers! When it comes to accessories, it's all about these high-neck necklaces this fall. You probably had one of those plastic "tattoo" versions from your local Claire's or Limited Too back in the day, but this edgy trend has certainly grown up.
RELATED: The new necklace! 39 trendy ways to wear a choker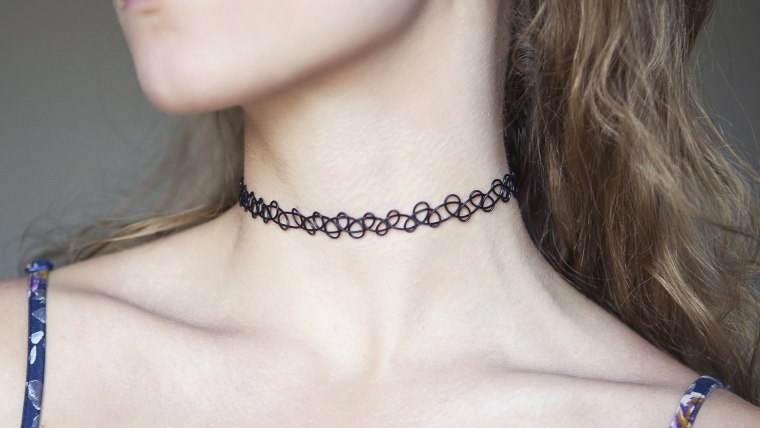 From lace and leather to beads and more, there are so many different types of chokers to wear now.
22. Libby Stone Choker Necklace, $18, Urban Outfitters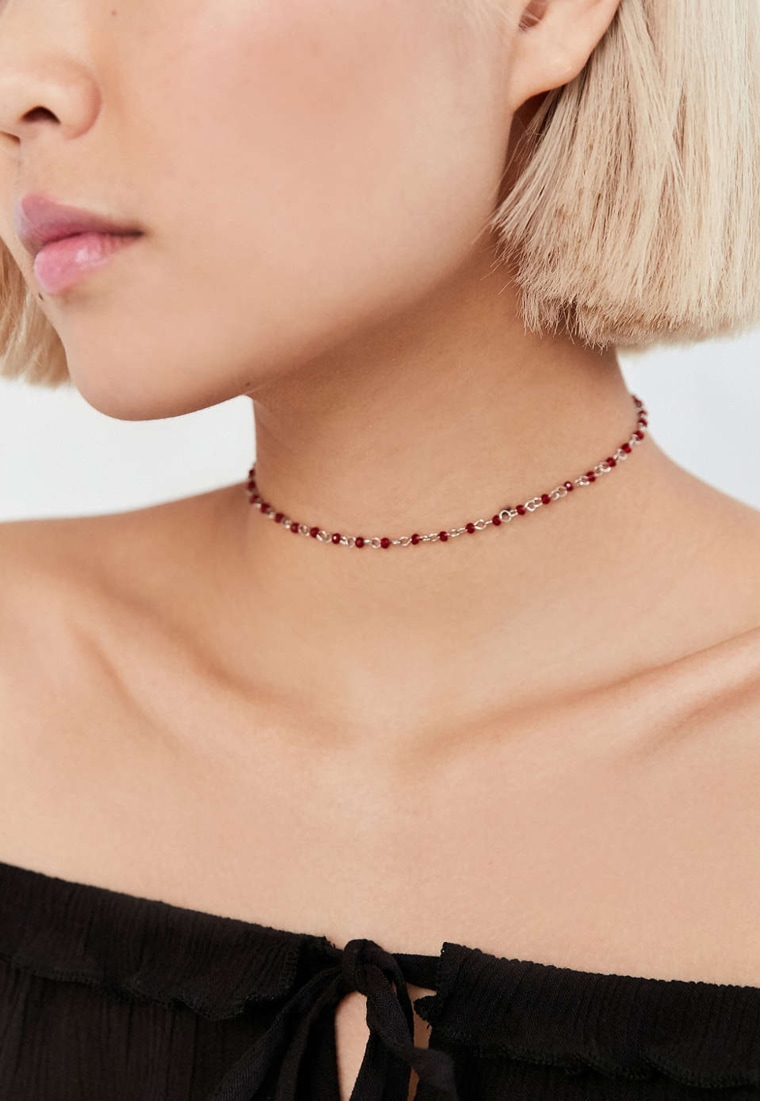 23. Rivoli Bow Choker, $14, Nasty Gal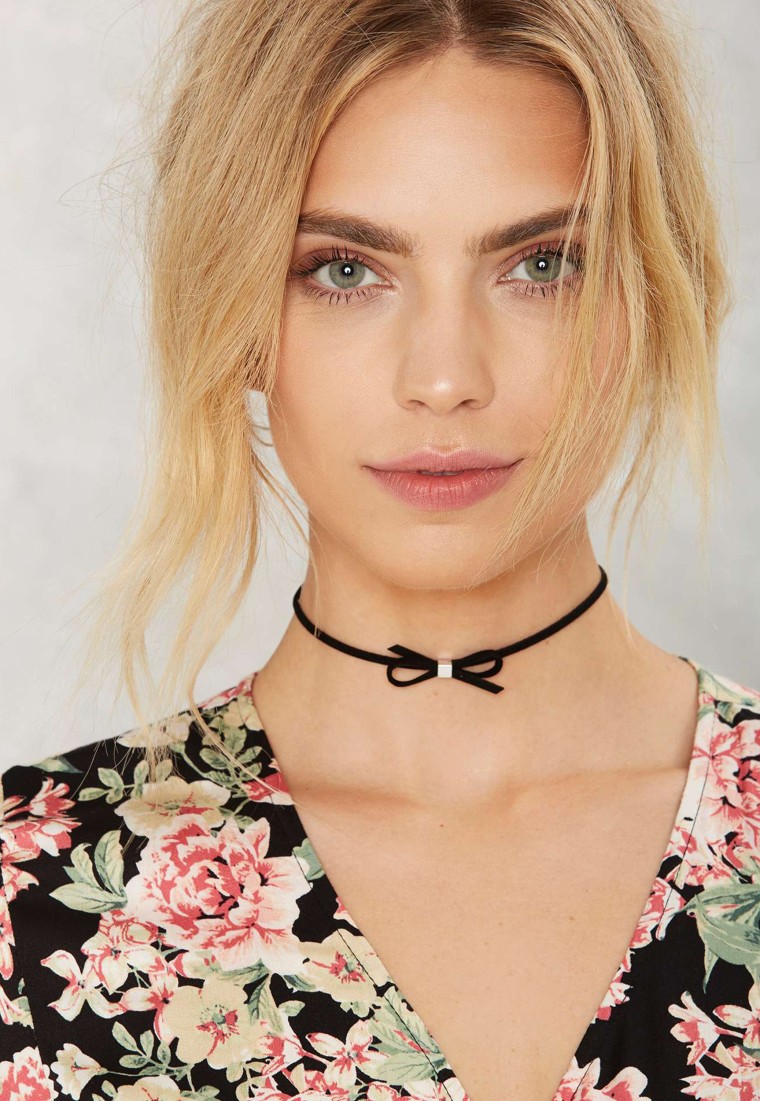 24. Maddison Wide Fabric Choker Necklace, $18, Urban Outfitters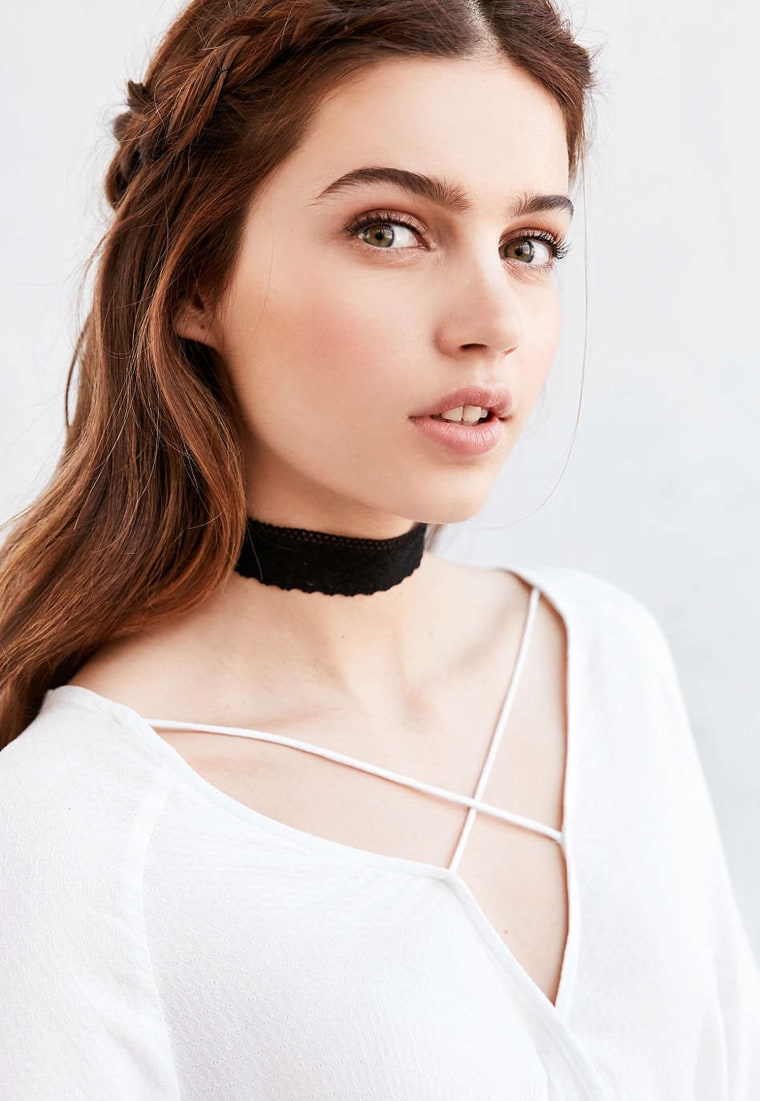 25. Metal Plate Choker Necklace Rose Gold, $25, Missguided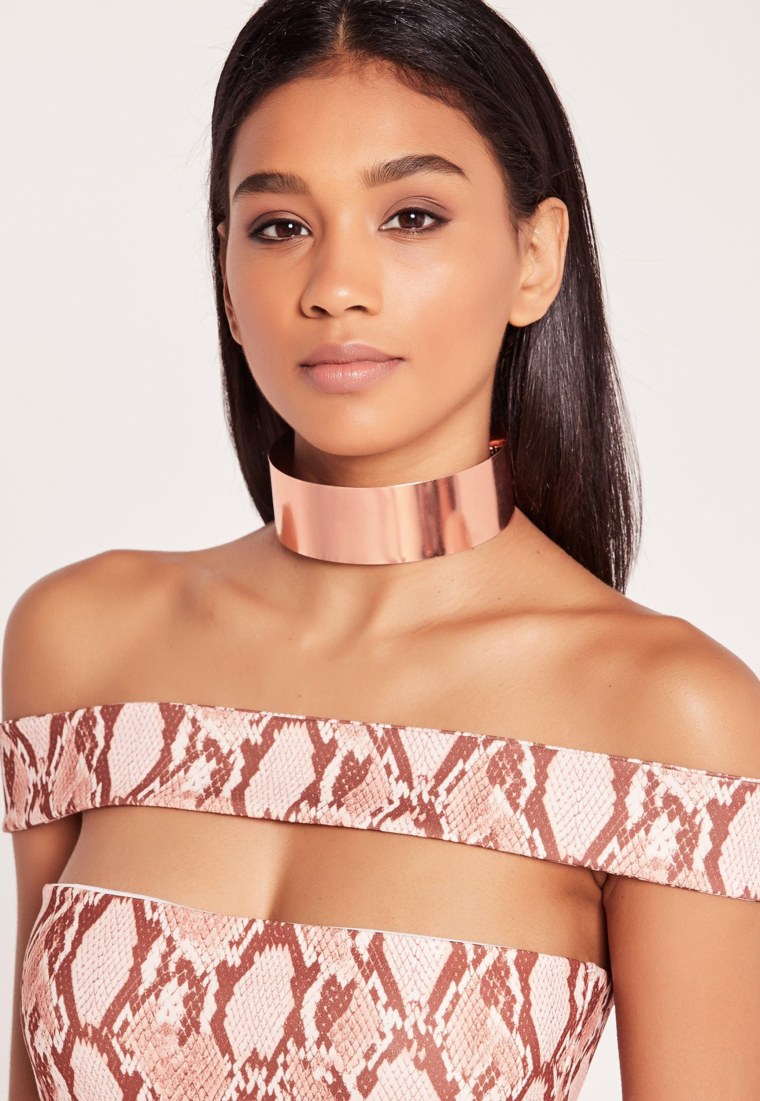 26. Colby Vegan Suede Choker, $18, Nasty Gal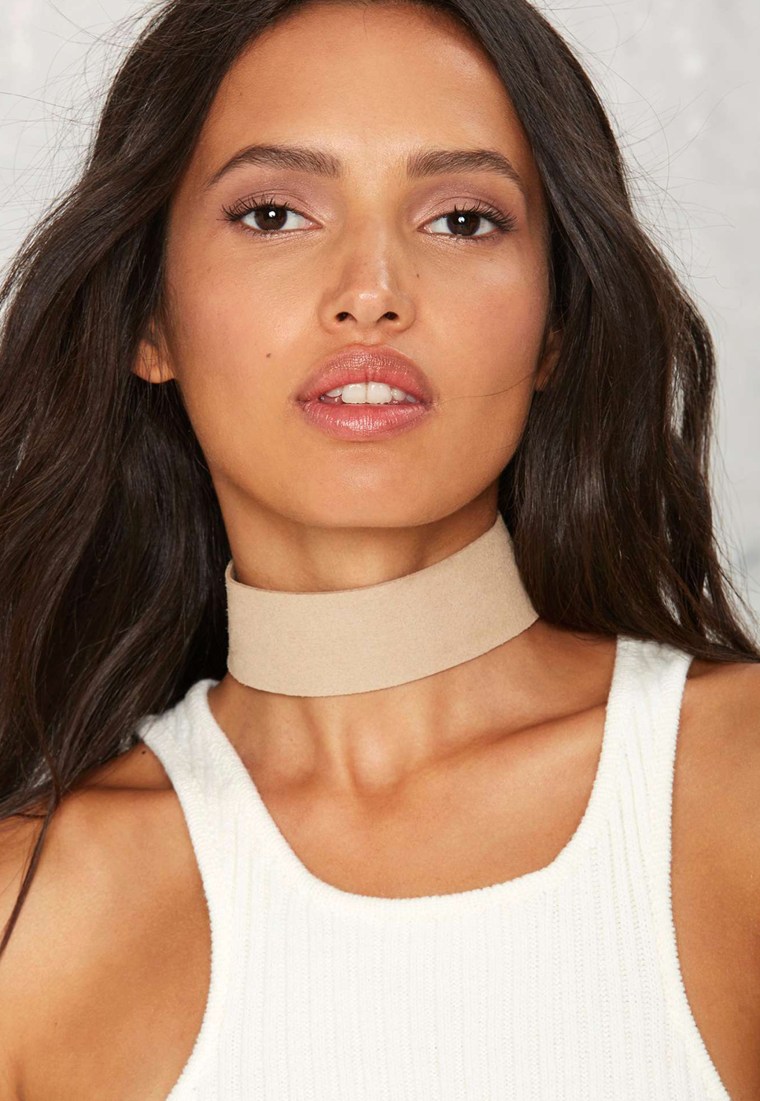 27. Good Idea Gold and Ivory Layered Choker Necklace, $13, Lulus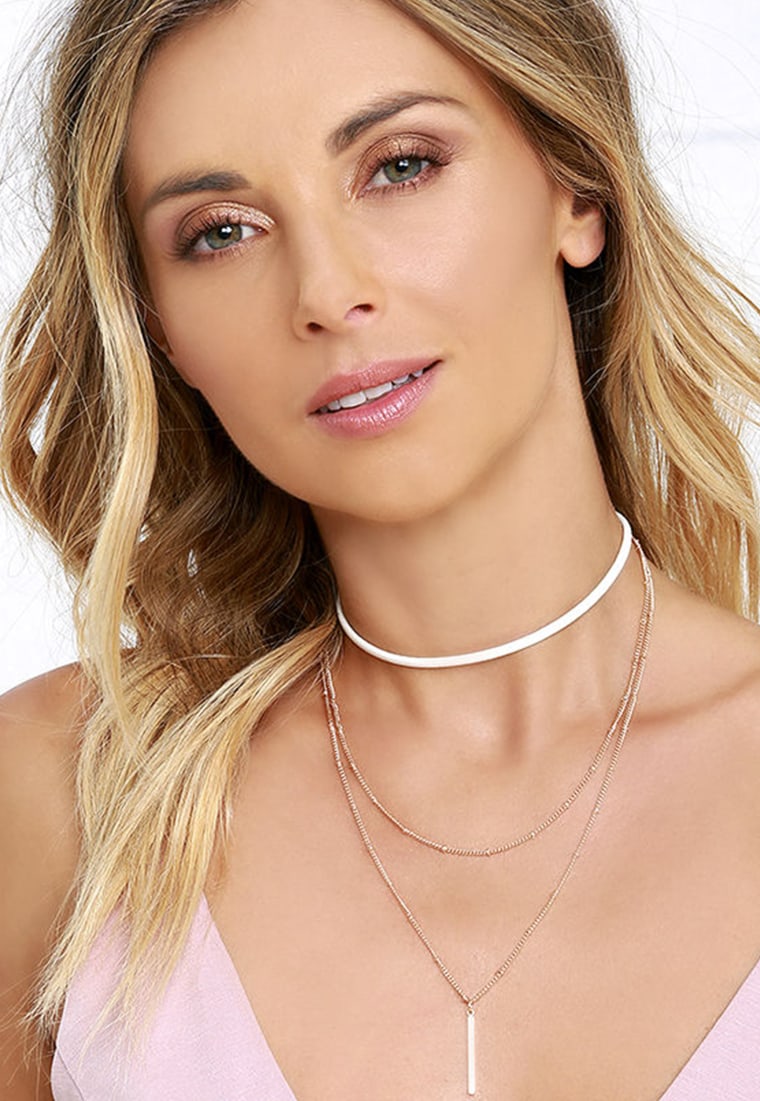 28. Feliz Wrap Choker, $11, Nasty Gal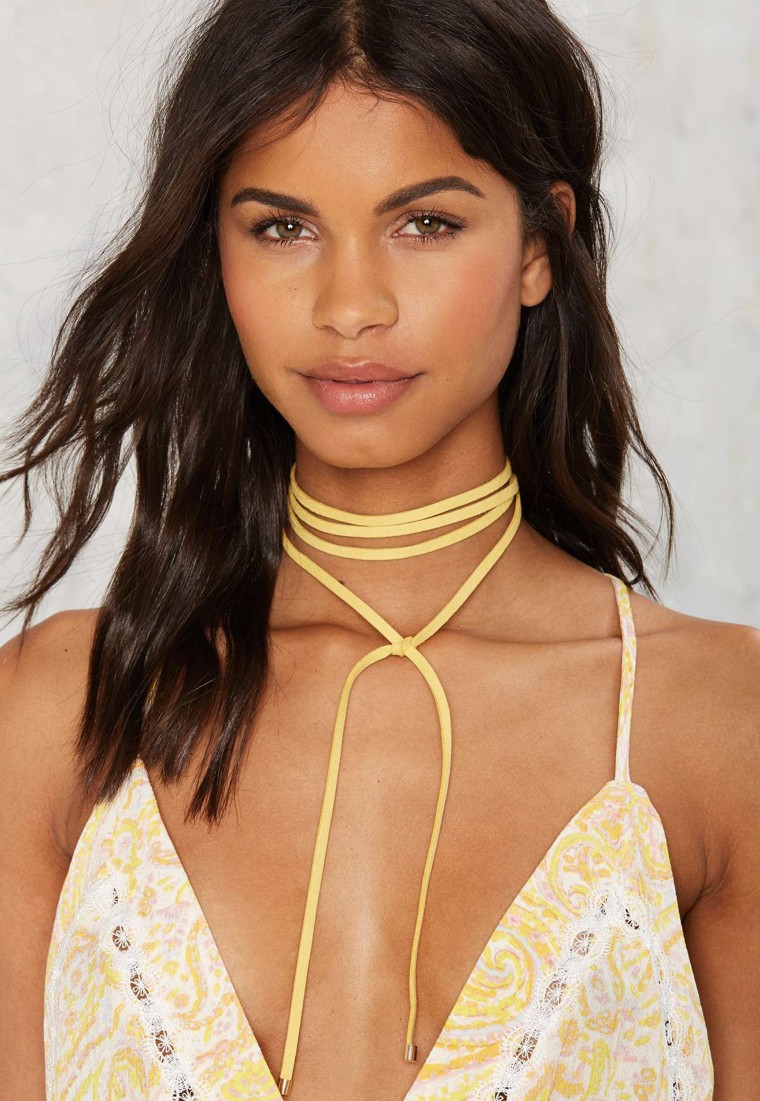 29. Only Love Leather + Stone Choker Necklace, $24, Urban Outfitters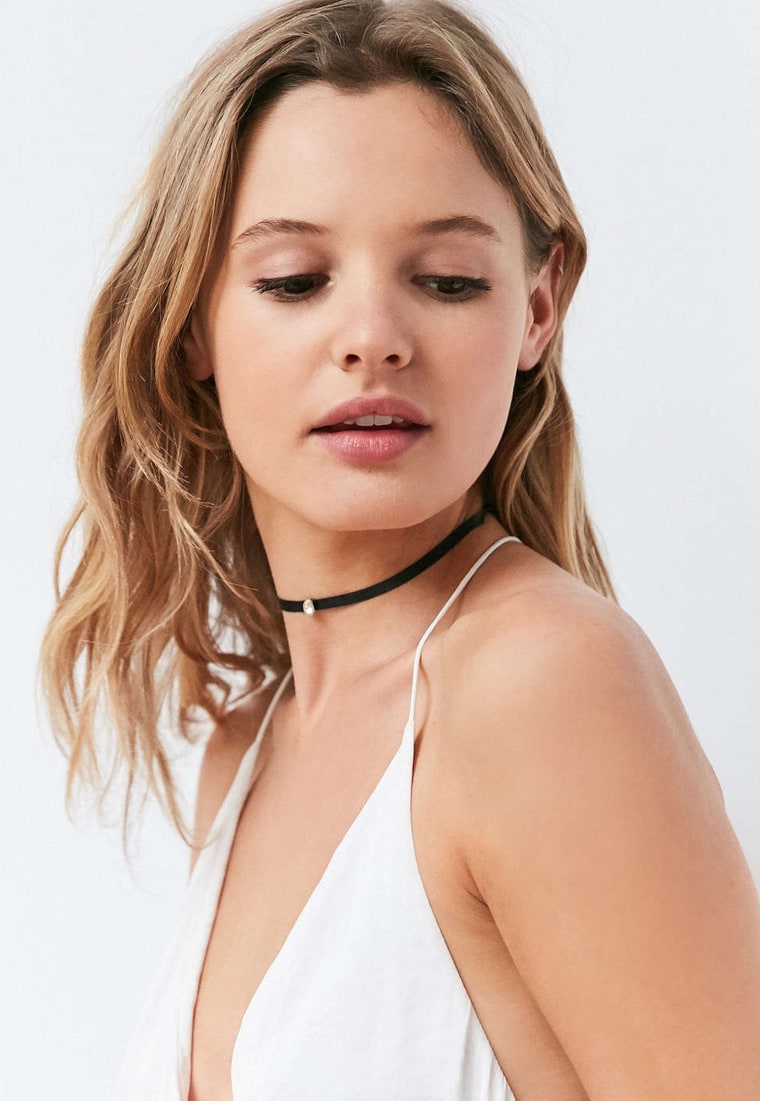 30. Suzywan Deluxe Black Rose Crochet Choker, $28, Nasty Gal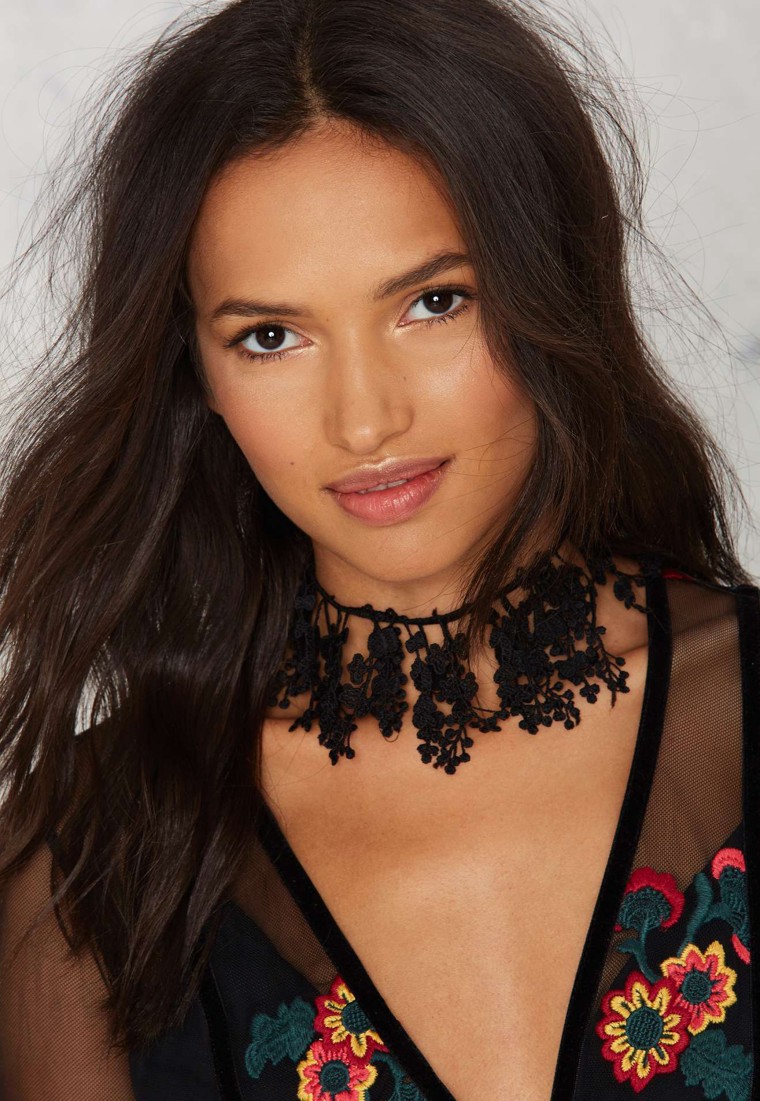 RELATED: Shop it now! 17 perfectly plush velvet decor items for home
Velvet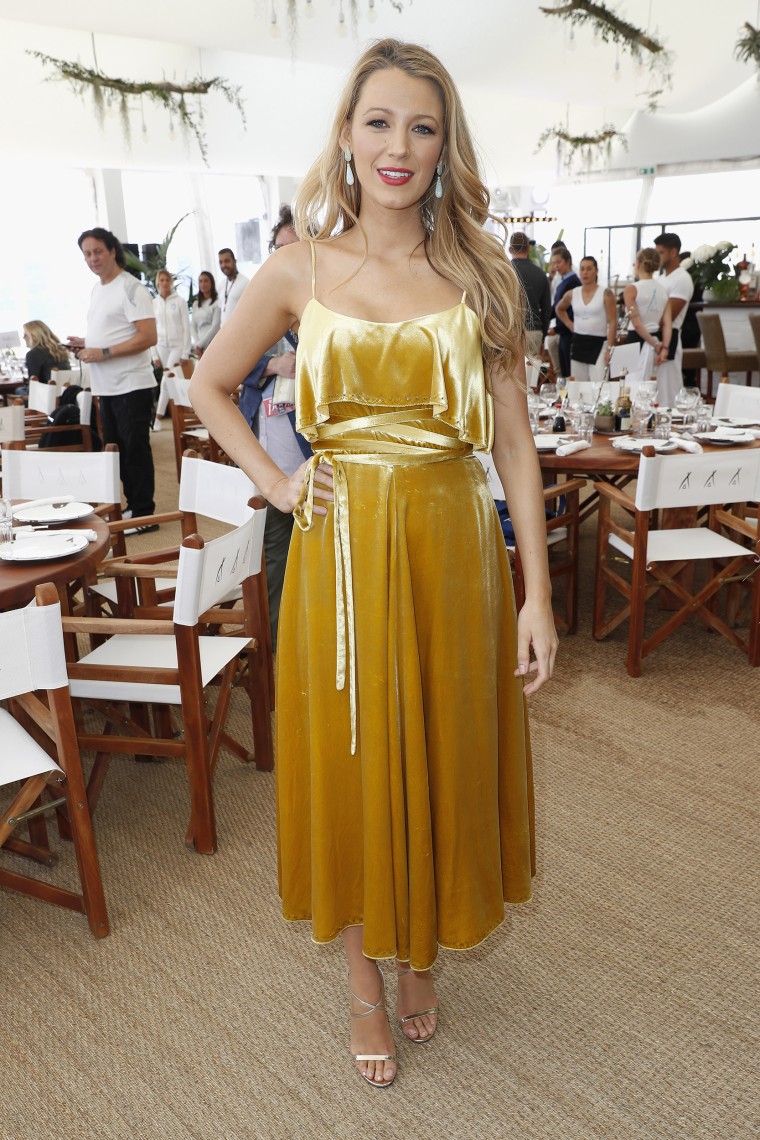 Velvet is certainly having a moment (again)! From tops to dresses to even boots, this fall it really is all about velvet. And the best part about this plush fabric being back in style is that it's super comfortable and snuggly. Shop for some of our must-have items and take a look here for even more.
RELATED: Velvet is back! 31 ways to wear the feel-good fabric
31. Wrap Cami Top in Velvet, $43, ASOS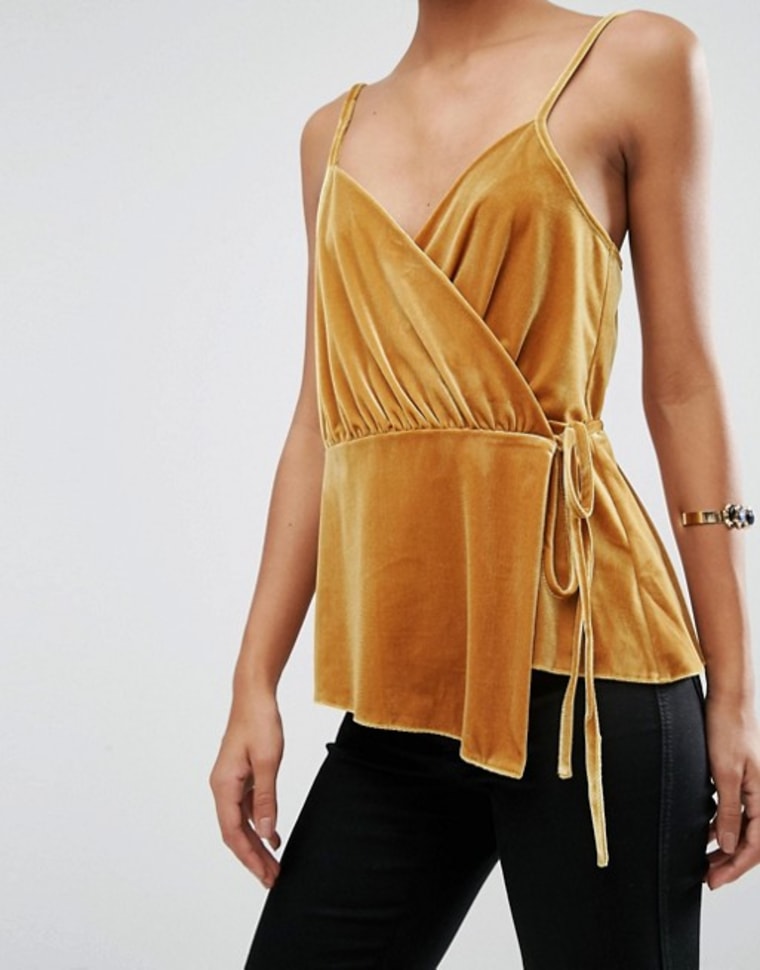 32. FRS Brown Velvet Flare Pants, $43, Front Row Shop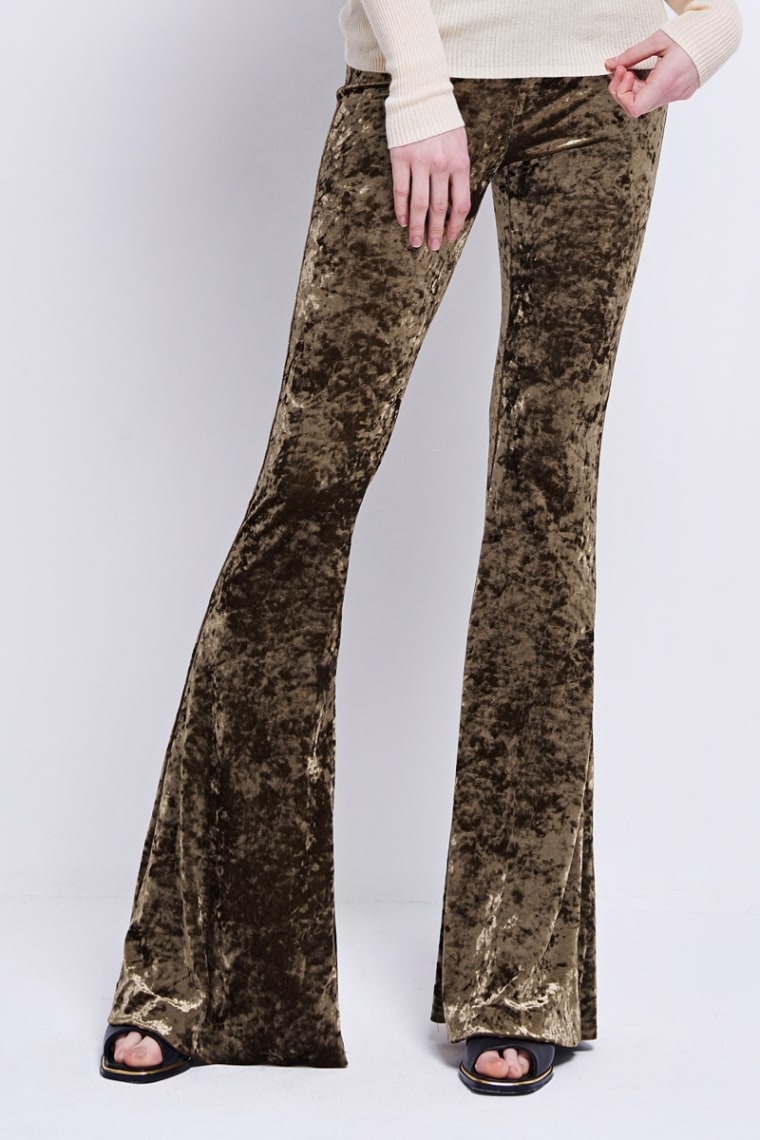 33. Velvet Ankle Booties, $40, Forever 21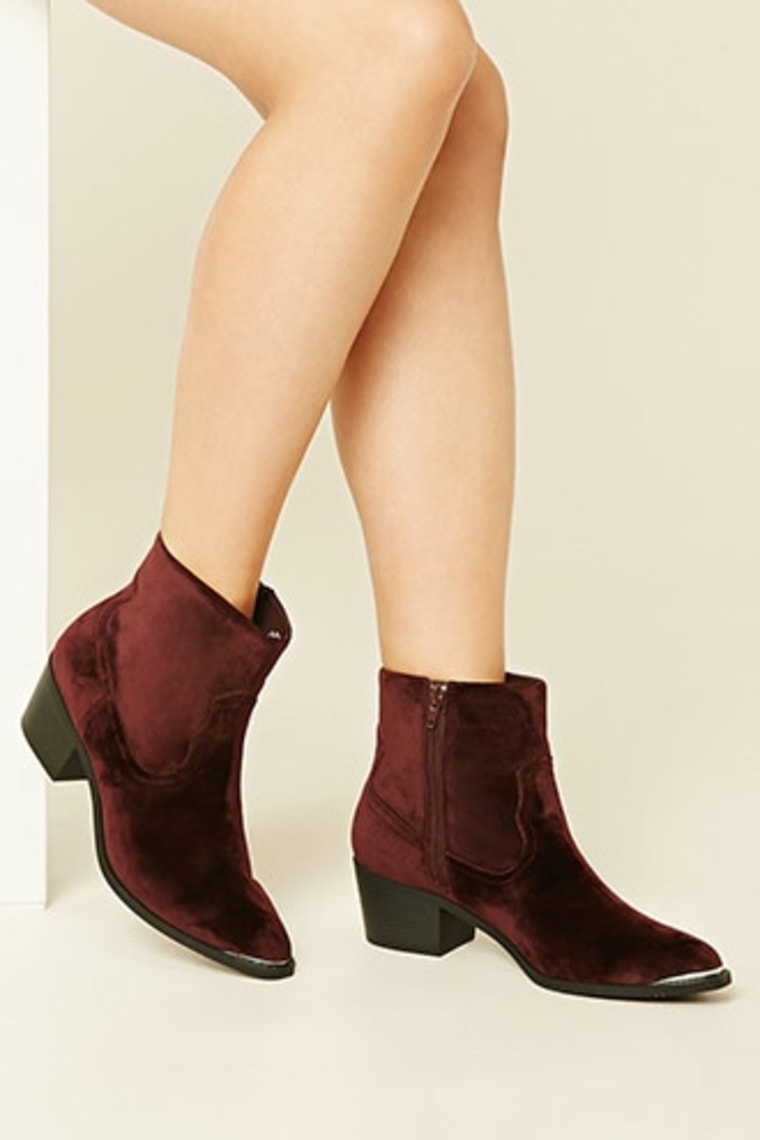 34. AQUA Crushed Velvet Slip Dress, $68, Bloomingdale's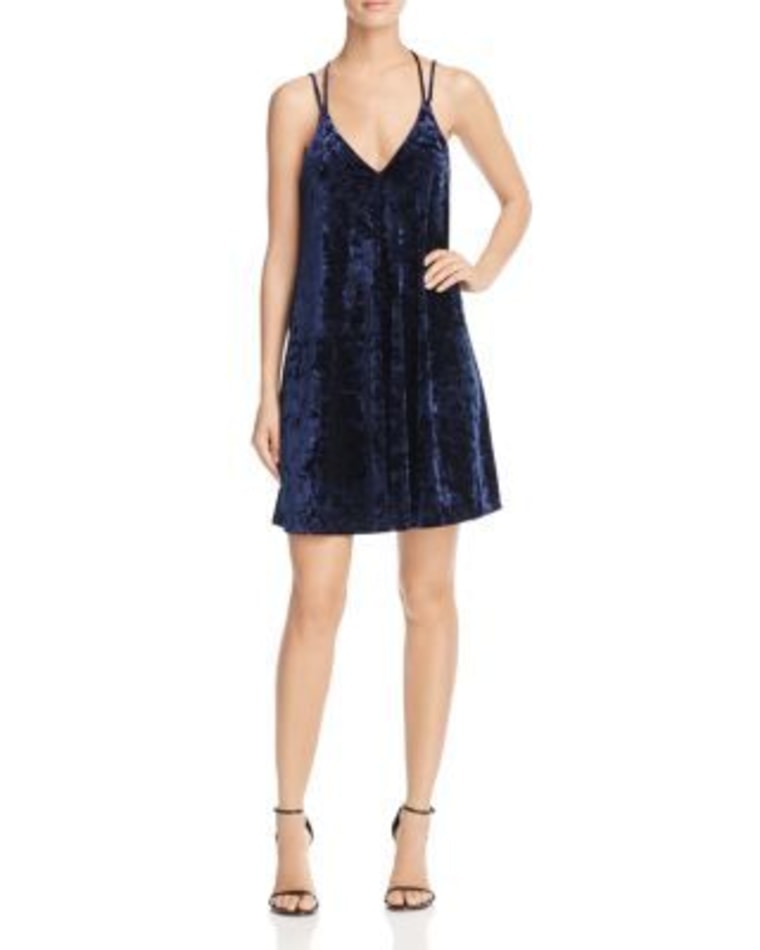 35. Velvet Top, $40, Zara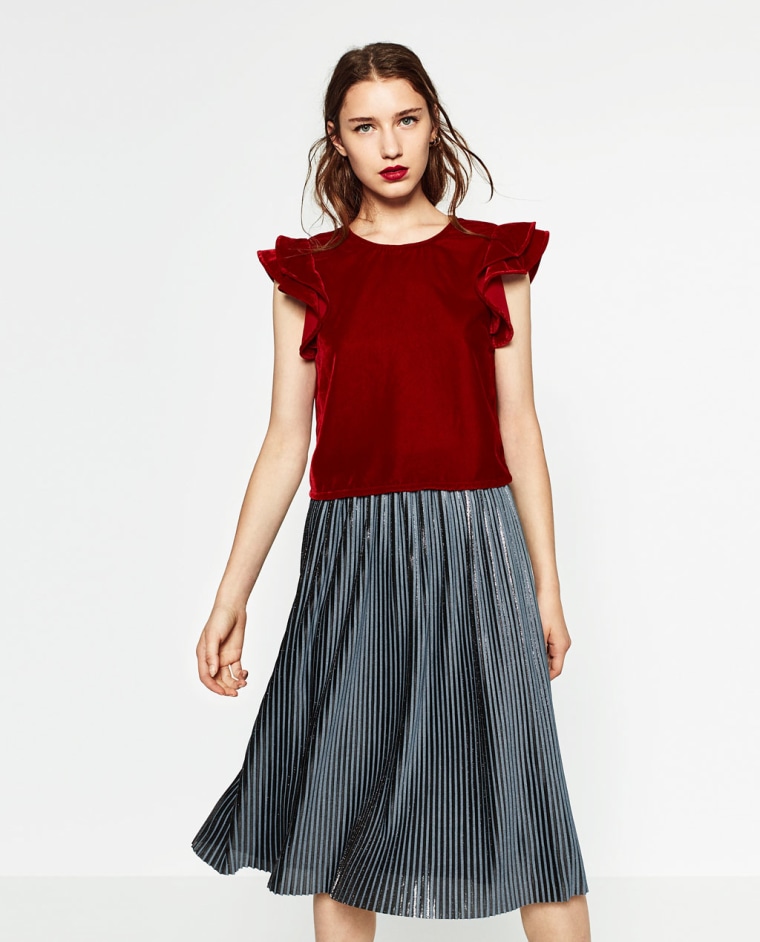 36. Wide Hairband, $10, H&M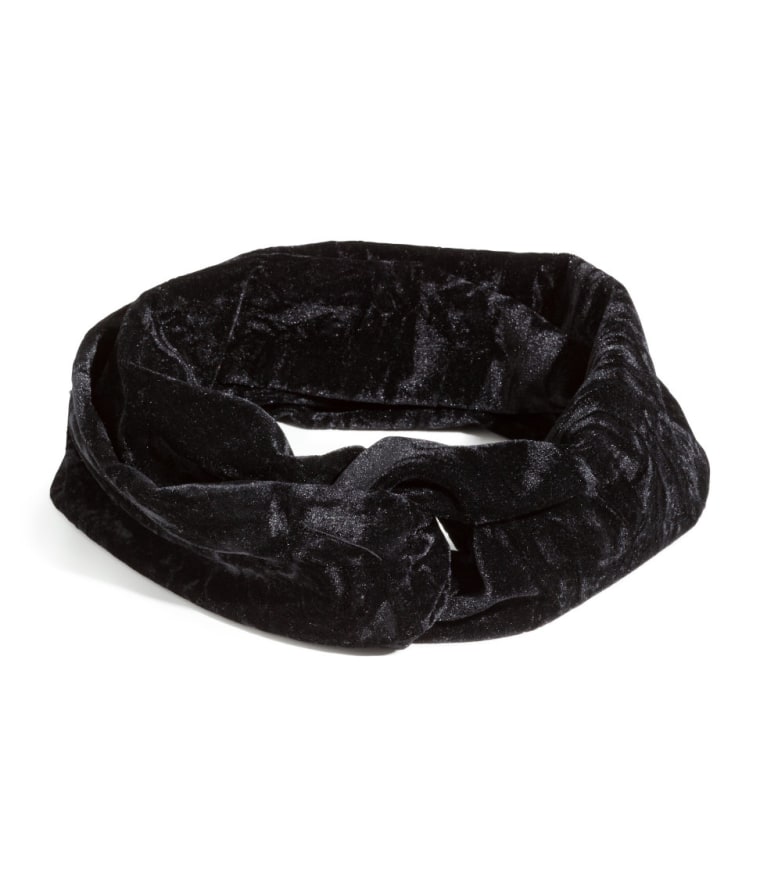 37. Velvet Carrot Trousers, $50, Zara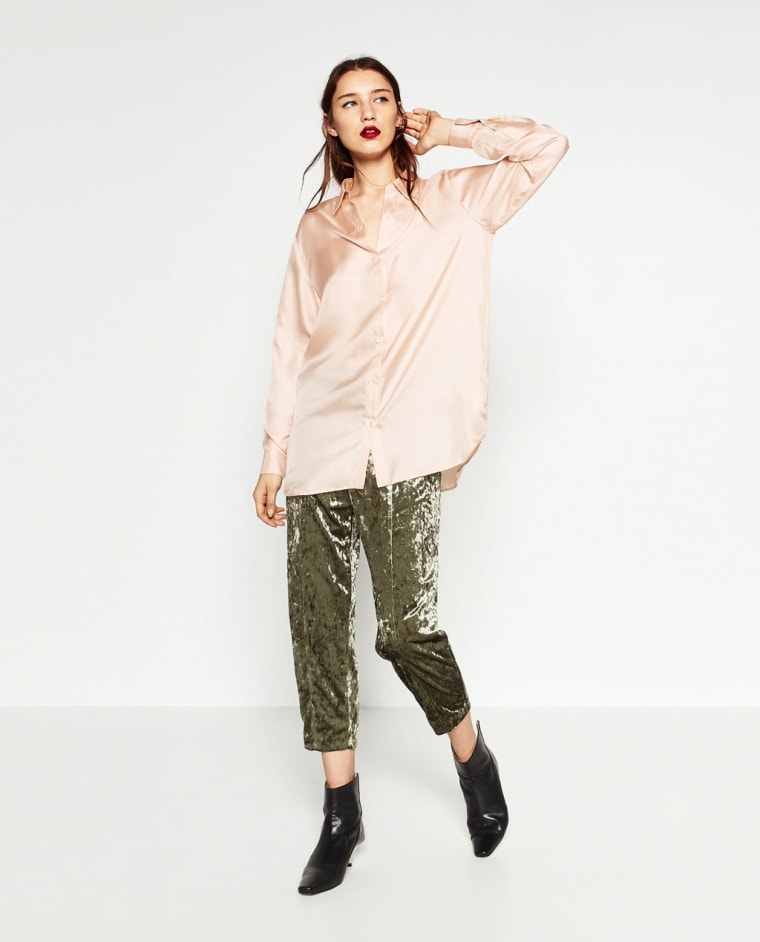 38. KRAZY Pointed Boot, $60, Topshop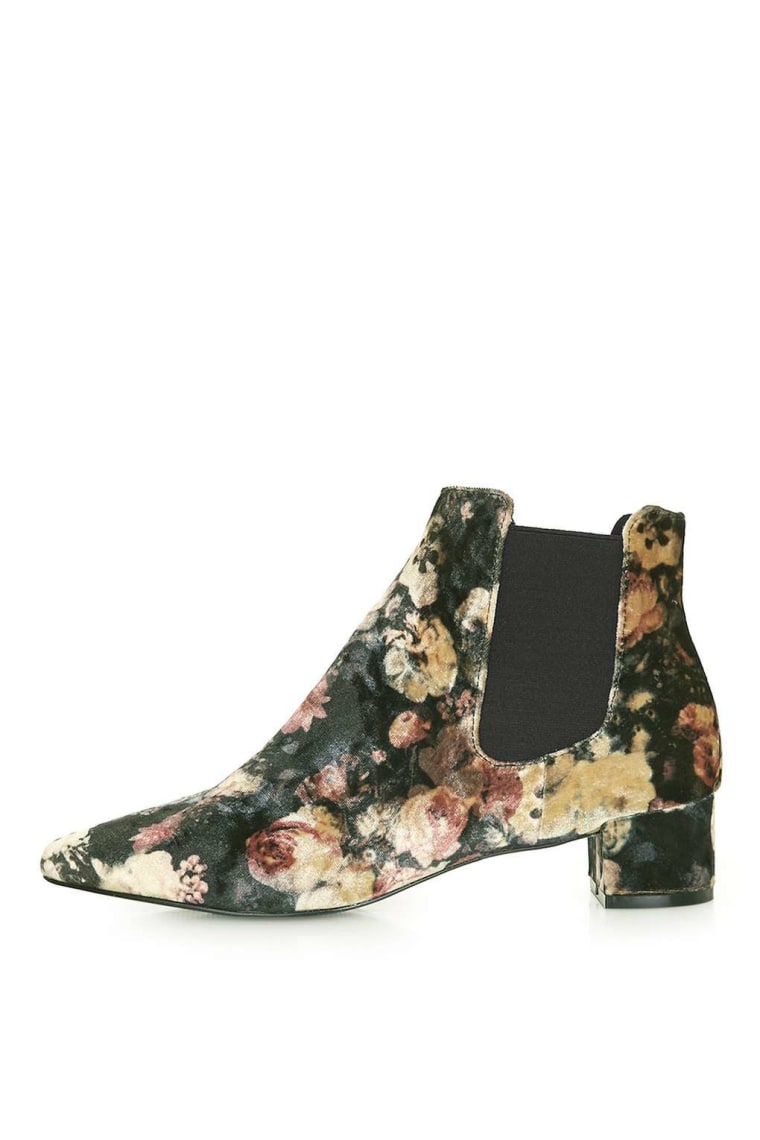 39. Club L Plus Wrap Front Cape Midi Dress in Velvet, $55, ASOS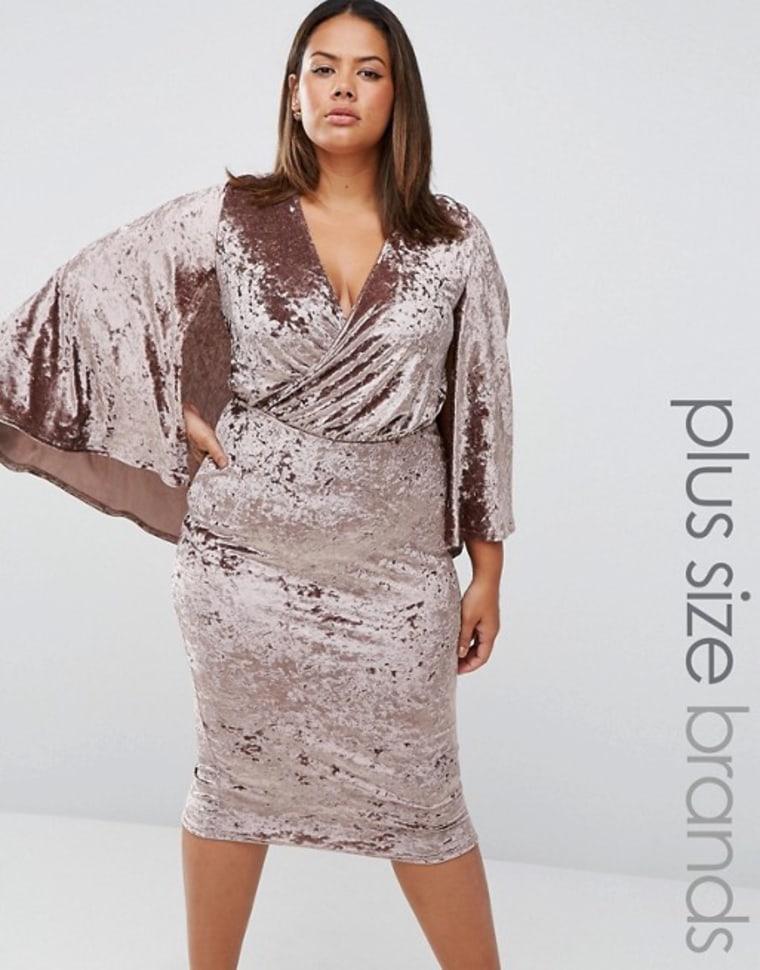 RELATED: 35 budget-friendly tights and socks that will keep your tootsies warm
Pool slides
Those triple-stripe Adidas shower shoes that you used to rock (just hopefully not with socks) are suddenly cool and fashionable to wear just about anywhere. Seriously! Here are a few of our top picks.
RELATED: Is 'ugly' the new pretty? The comfy fall shoe trend you have to try
40. Adidas Adilette Ultra Stipes Slide Sandal, $30, DSW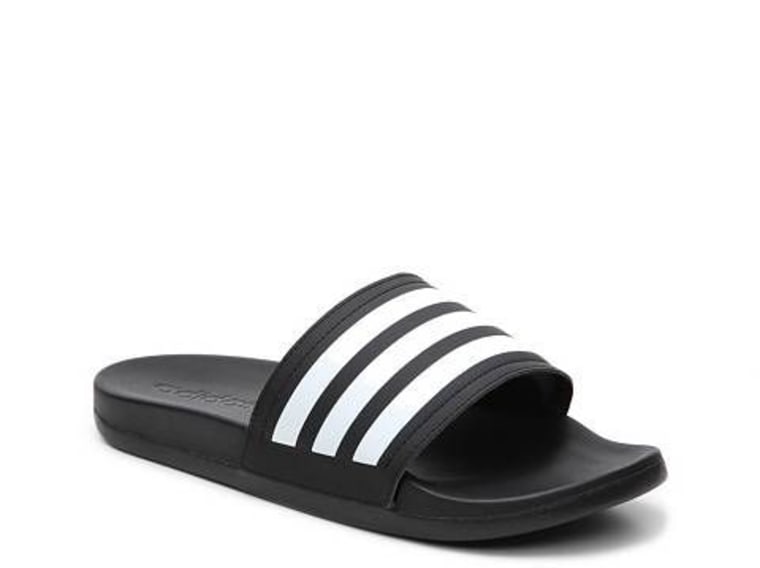 41. Adidas Performance Adilette Gold Sandal, $33, Amazon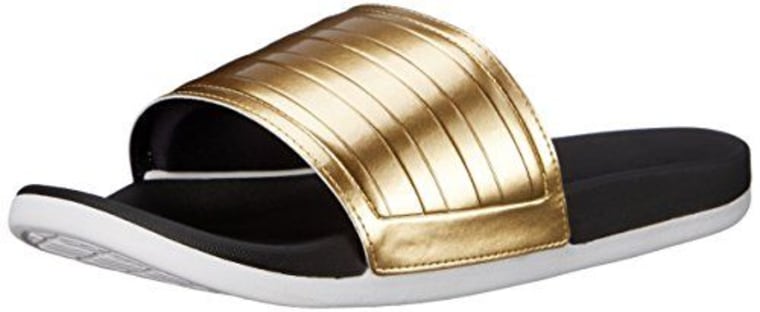 RELATED: Shop it now! 30 fall coats that are as sleek as they are cozy
Flatforms
Move over stilettos, this season is all about flatforms. Yes, those chunky shoes you used wear back in the day are in style once again. From espadrilles to sneakers, there are so many ways you can sport these shoes in a modern way.
RELATED: 9 shoe trends from the '80s and '90s to swoon over again
42. Mavis Flatform Lace Up Shoes, $61, ASOS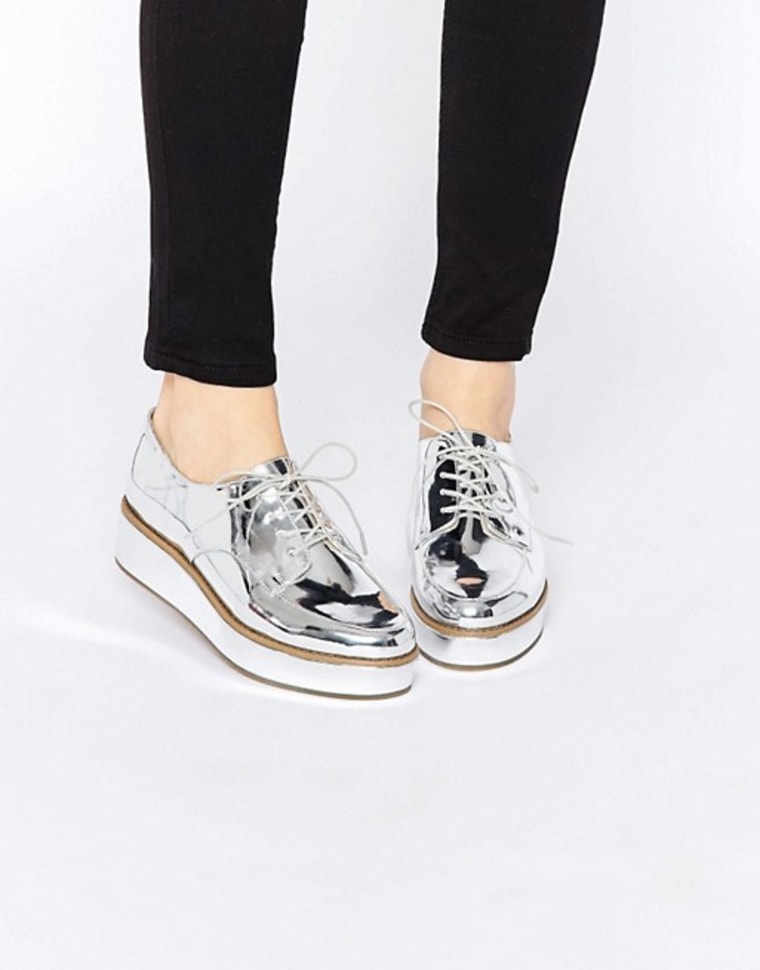 43. Peter Creper Shellys London, $99, Nordstrom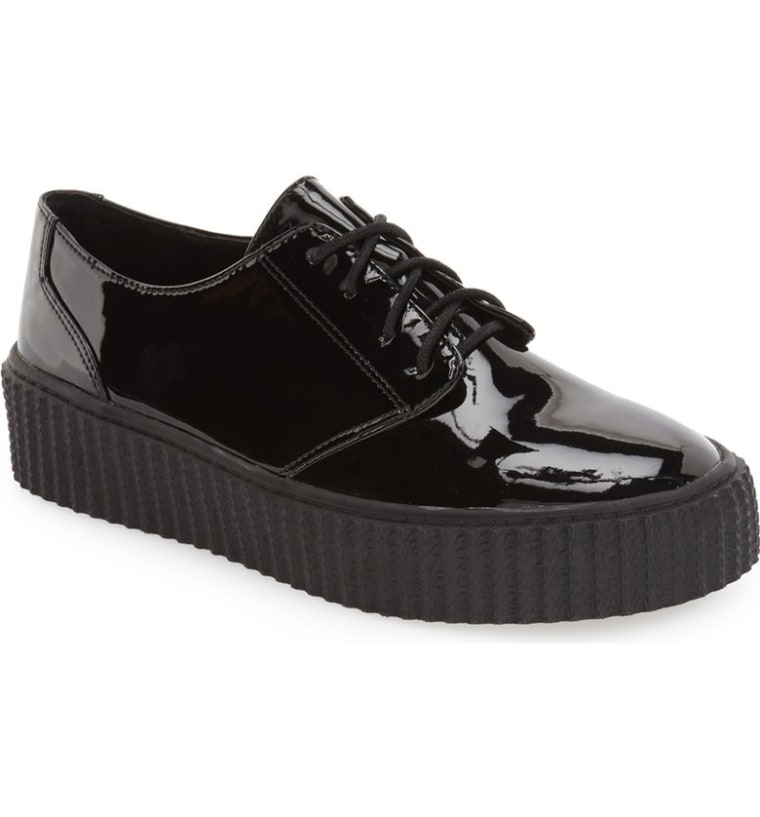 44. STEVEN by Steve Madden Hilda Platform Sneakers, $69, Macy's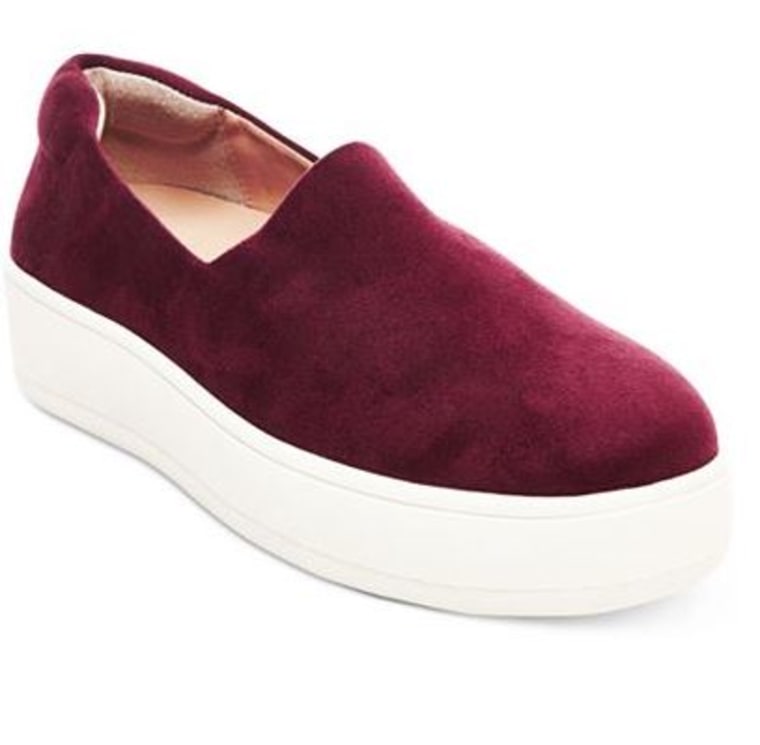 45. Steve Madden Bertie Velvet Low-Top Platform Sneakers, $69, Lord & Taylor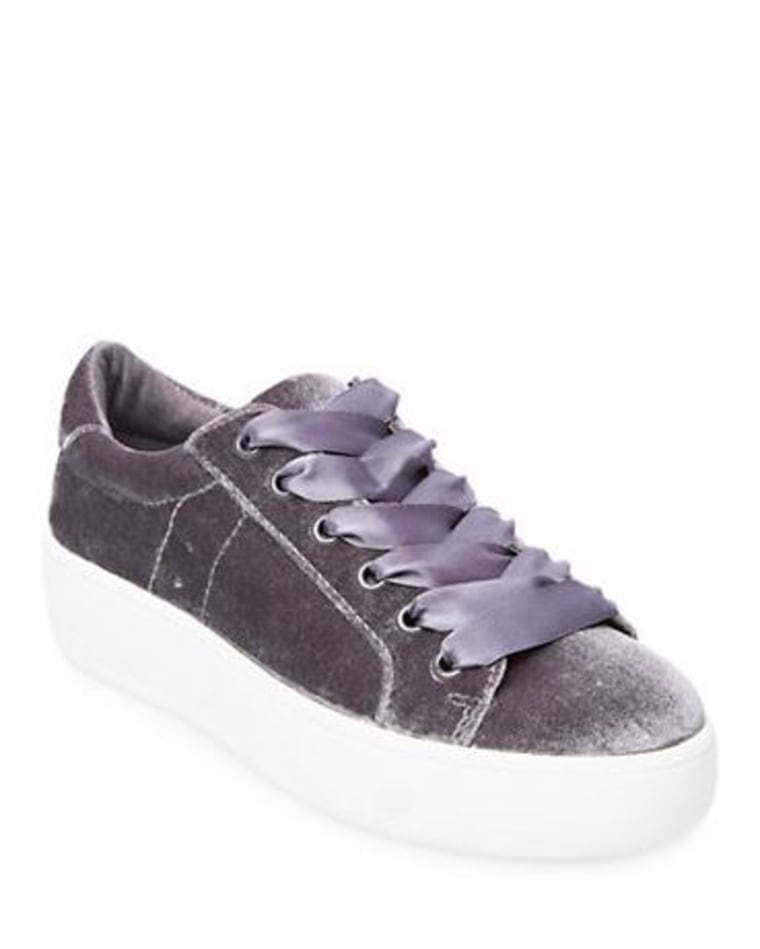 46. ALDO Narcissa Flatform Tassel Loafers, $70, Macy's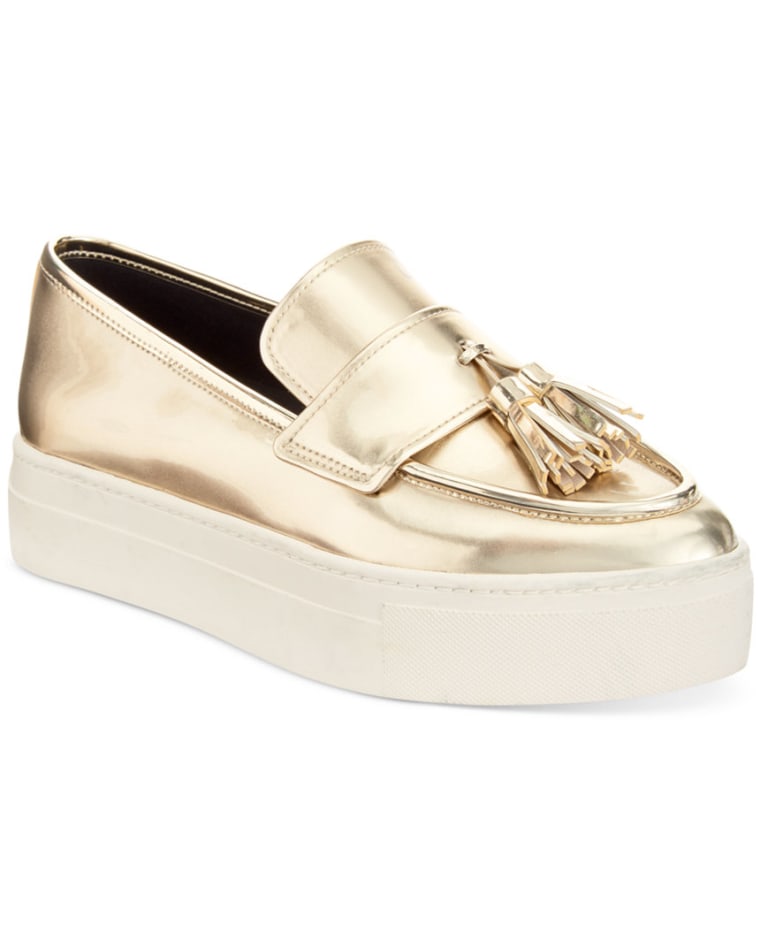 47. Pull&Bear Open Toe Zip Up Shoe, $54, ASOS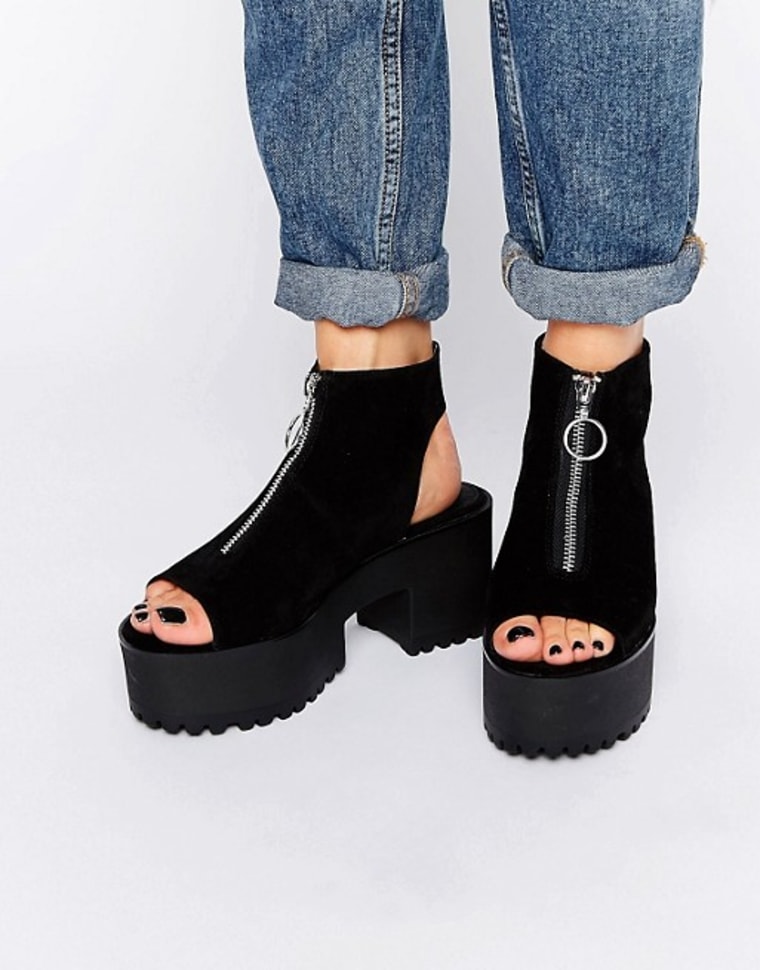 RELATED: Shop it now! 39 boots to step up your style game this fall