Every once in a while on this planet we call home, a stretch of boring, uneventful weeks arrives, during which nothing of great import — truly, nothing at all — seems to happen. For weeks, there's no huge natural disaster and even the stresses of daily life are minimal. Your paycheck arrives on time. The subway doesn't break down. The whole planet seems to spin a bit slower, and, for a time, you actually enjoy your newfound boredom.
But then one day you pick up the morning paper and read an article about how scores of people in China are wearing miniature plastic vegetables on their heads for no discernible reason and any semblance of monotonous normalcy is lost for good.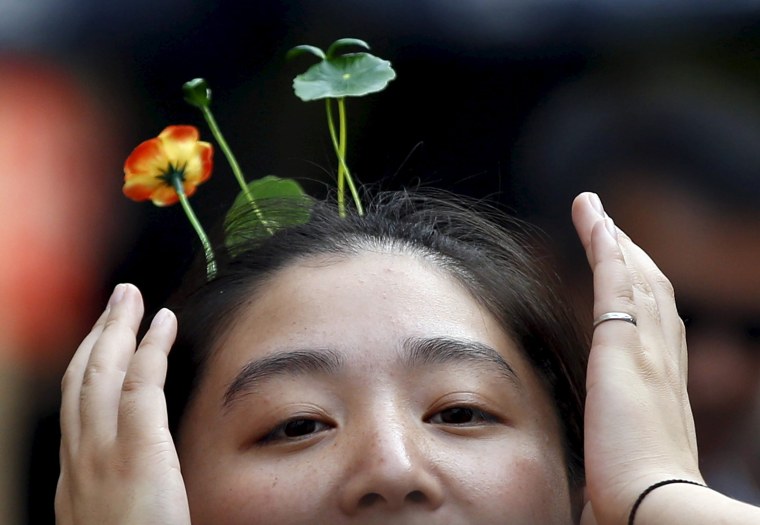 It's inevitable, really. Nothing lasts forever. But...bean sprout headbands? Did it have to come to this?
RELATED: Bubble nails: The new trend that's taking over the Internet
"Across China, people are sporting plastic decorations on their heads in the shape of vegetables, fruit and flowers," writes Chris Buckley for The New York Times. "When the trend started a few months ago, it was usually just a humble bean sprout clipped to the hair and erect like a little green flagpole. The slim green shoot seemed to offer a kind of mute protest against the gray, stressed environment of the city."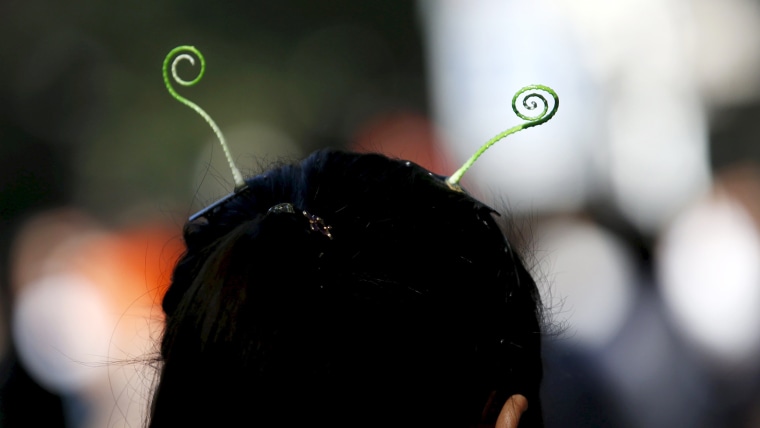 So, here's the thing. We'd be able to handle a mute protest. That's all fine and good. But as it turns out, the twee headbands, which include plastic representations of "clover, sunflowers, chrysanthemums, lavender, mushrooms, chilies, cherries, gourds and pine trees," are no protest. In fact, they're not for or against or symbolic of anything. Because no one knows where they came from.
RELATED: Women are dyeing their armpit hair in this colorful new trend
Literally speaking, yes, they come from hawkers on the street. And much of their popularity is due to a famous Taiwanese singer named Jay Chou, who was photographed wearing his own pair of bean sprouts.
But as for their origin? The people have spoken, and the people...are drawing a blank.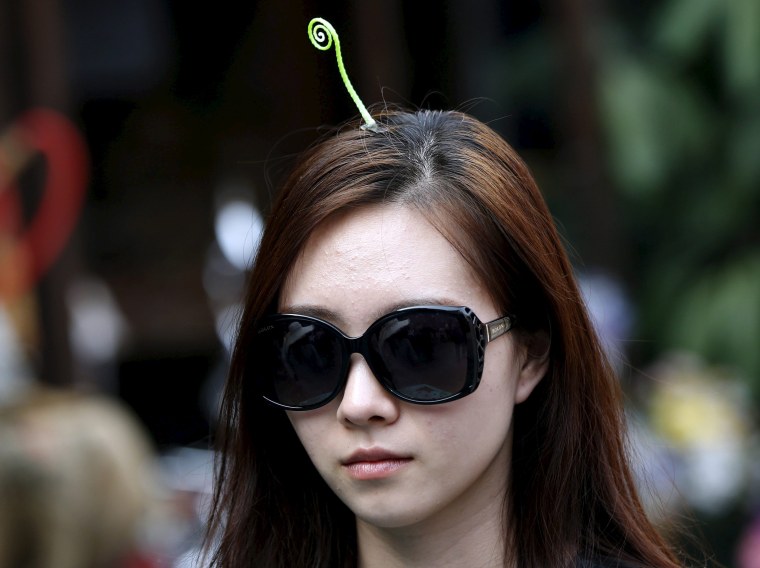 "Some Chinese newspaper reports have suggested the fad harked back to ancient Chinese teachings about harmony with nature," offered the Times. "Others have seen echoes of Teletubbies, the late-'90s British television show featuring alien toddlers with wacky antennas sprouting from their bulbous heads."
Like starfruit and the "No Bicycles Allowed" emoji and all the other inexplicable things floating around the universe, veggie headbands just...are. And maybe that's okay.
But for the record, if you were hoping that affixing a small pine tree to your head would bring you lasting peace and happiness, it actually, like, won't.
As one witness wisely informed the newspaper, "It doesn't really make you feel that different."
Sign up for our newsletter for more great style tips, tricks and trends.