Since medical professionals Michelle Ciarlo and Christopher Jones met as passionate academics, their wedding reception in a majestic library proved to be an appropriate chapter in their love story.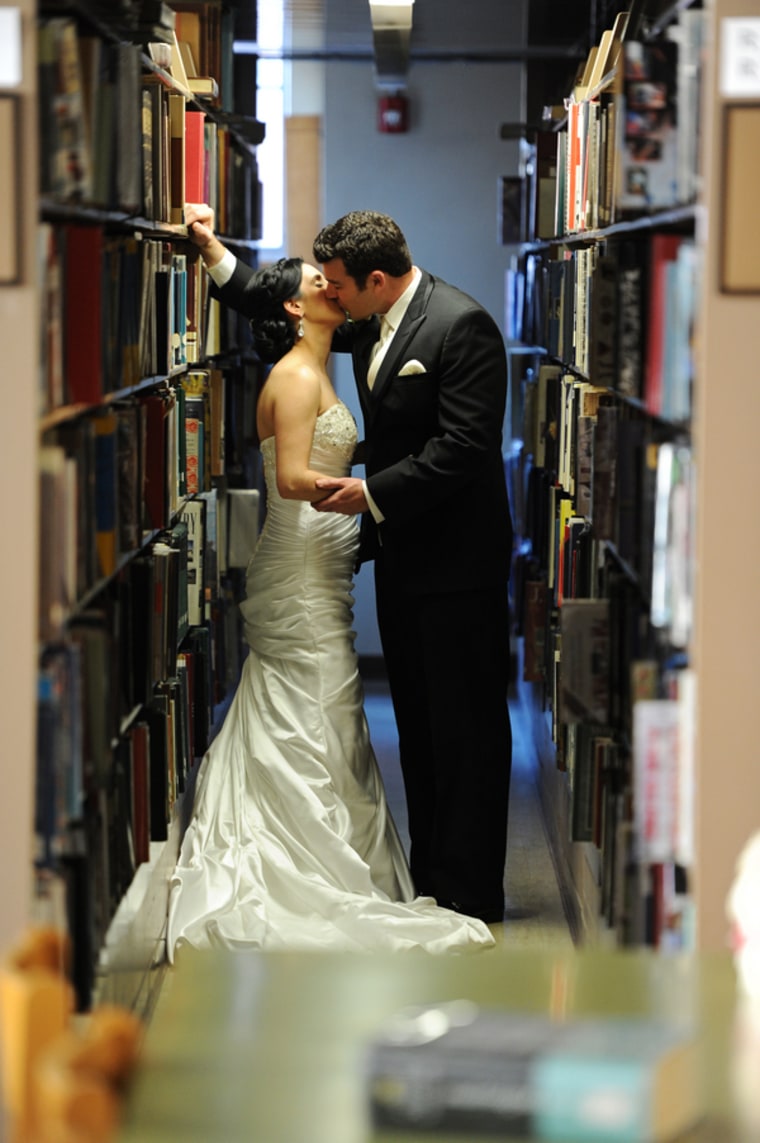 But while the couple is confident they'll live happily ever after, geographical distance has yielded a bit of a cliffhanger. After their March wedding, Ciarlo, an OB/GYN, lived for six months with Jones, who works as an Air Force physician's assistant in Biloxi, Mississippi — but a job opportunity prompted her to relocate to Rochester, New Hampshire. Ciarlo told TODAY.com they hope to be living together again by July 2016.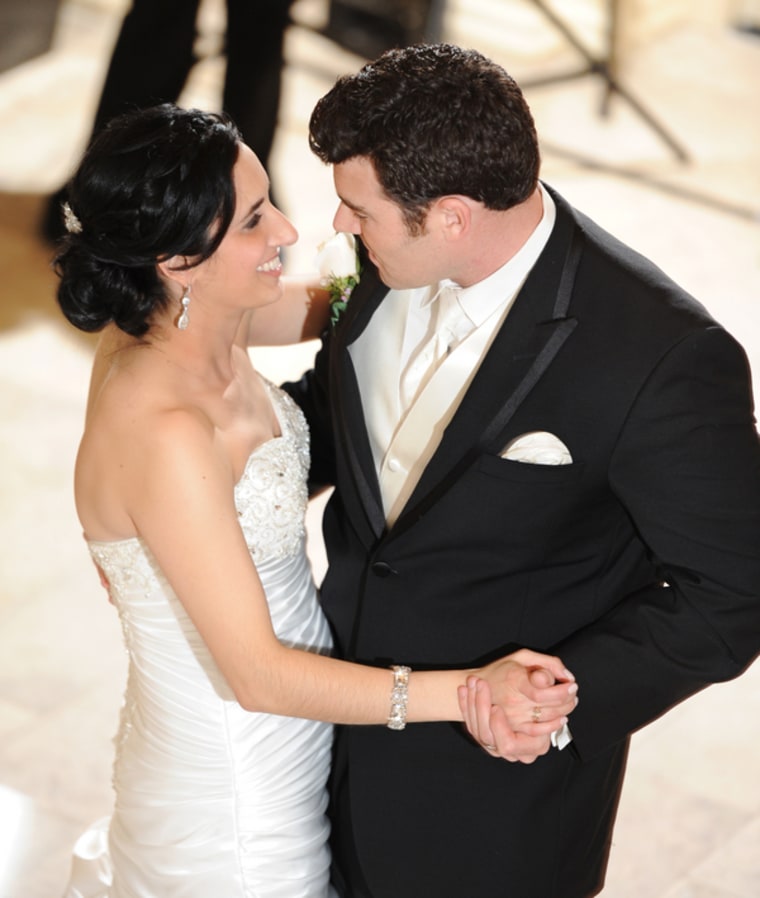 "Our love gets us through," added Ciarlo, who added they've been visiting each other two weekends of every month. "So far, it has been working out great."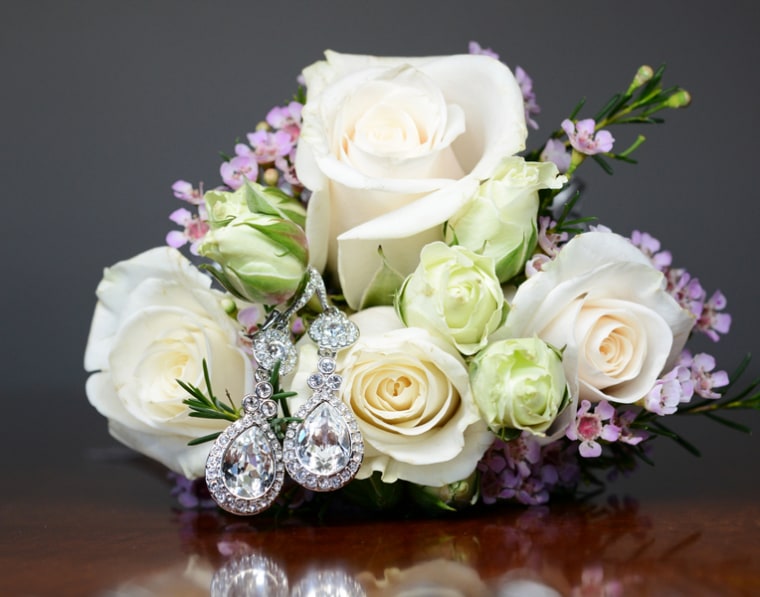 While not ideal, perhaps it's fitting for the well-traveled couple to have some miles between them for the time being. Jones, 36, is a Texas native, while Ciarlo, 32, hails from Rhode Island. Their journey began overseas, when they met as new students attending Ross University School of Medicine, on the Caribbean island of Dominica, in the fall of 2006. And fateful encounters would follow in Miami, Atlanta and Indianapolis.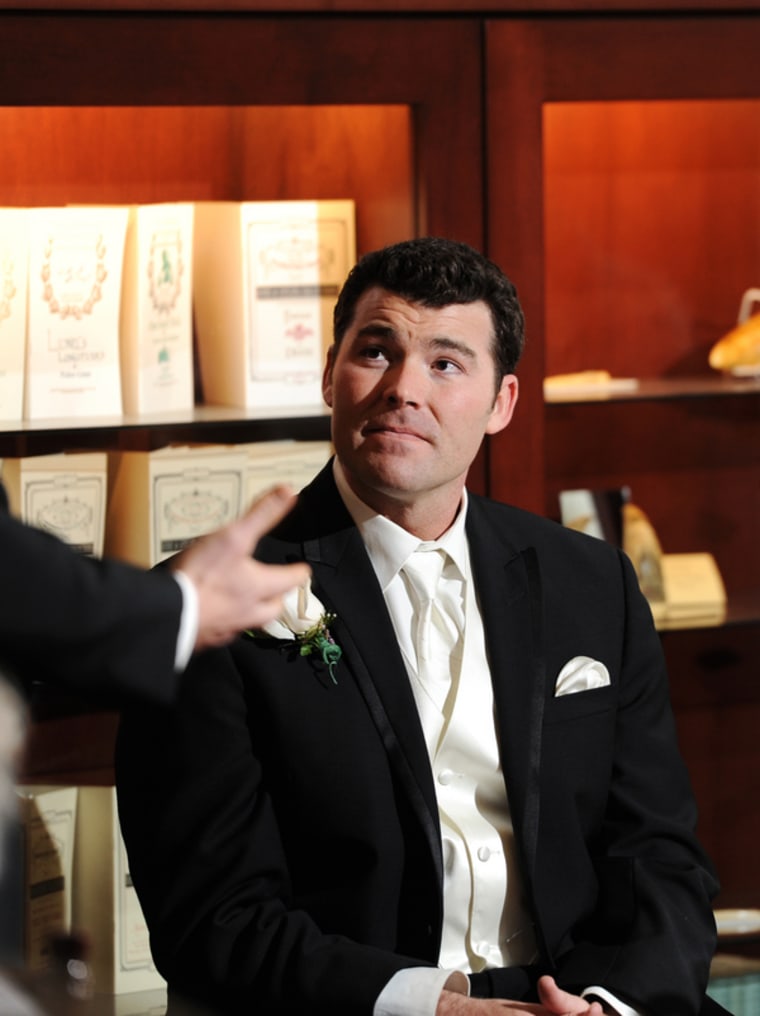 "We were friends, but we actually didn't date during medical school," Ciarlo said. "He was a nice guy. I was attracted to him, but he just seemed like a very nice guy. He would do anything for anyone."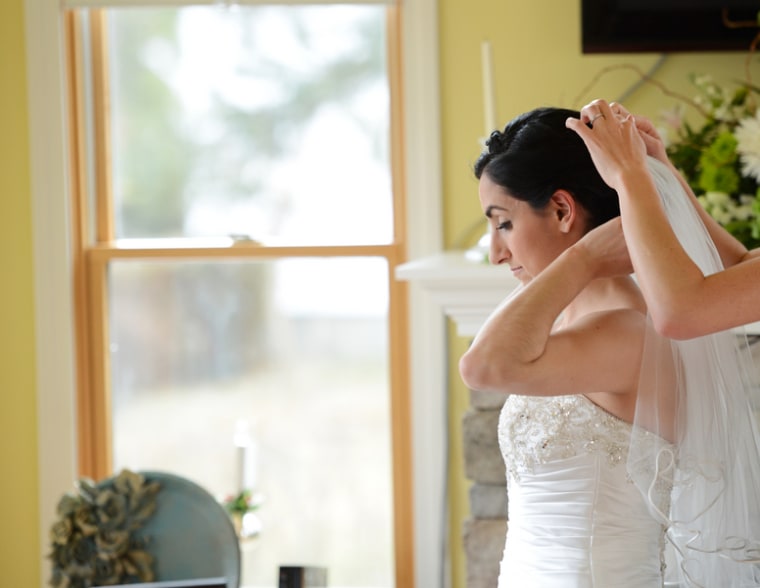 Jones also recalled falling for her from the very beginning, as Ciarlo showed up fashionably late to an orientation dinner. "It sounds cliché, but for me, it was love at first sight," Jones said. "I knew she was the one. Unfortunately, we were kind of dating other people at the time, but it was always a pleasure to walk past her every time I saw her on the island. I love everything about her personality, and the way she looked. I was in love, head over heels."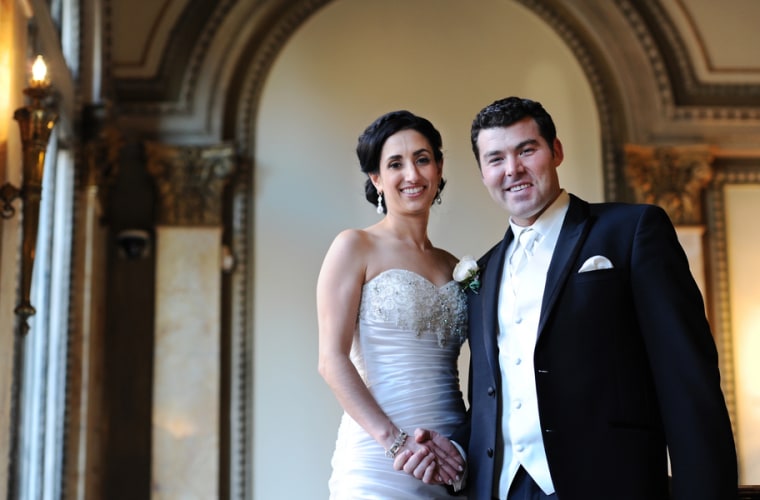 After medical school, a mutual friend revealed to Ciarlo that Jones was interested in more than a friendship. They all arranged to meet for dinner in Miami, where Jones had to take an exam and where members of Ciarlo's family live. It wasn't the only test he'd pass on that trip.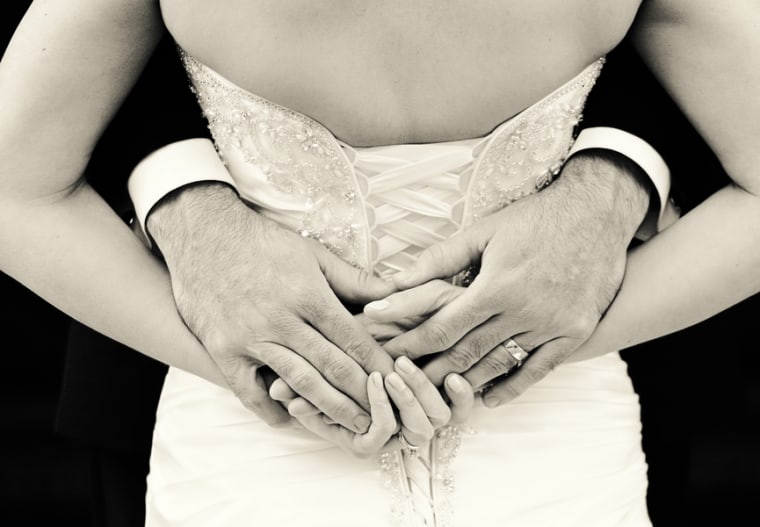 "At the time, she was dating this other gentleman, and I was like, 'Look, if it doesn't work out with whomever, I'm always available. Just, please, give me a call, because I'm interested,'" Jones said. "That was kind of the spark that lit it."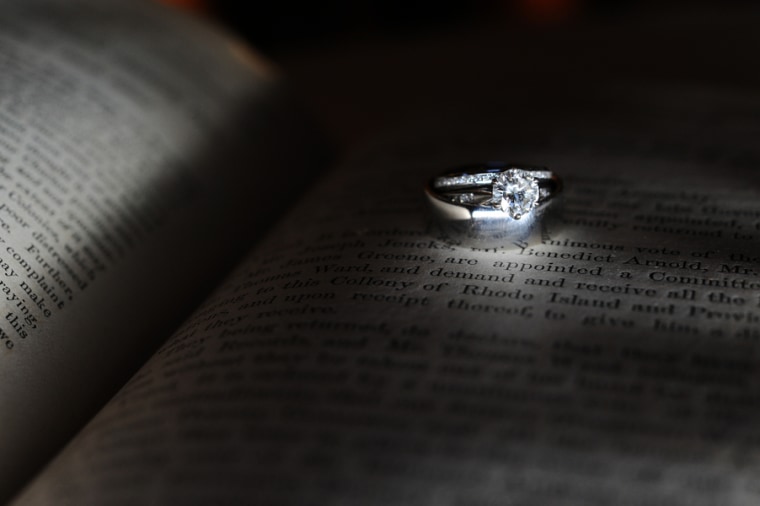 When they were both finally single, they went on their first date, at the Georgia Aquarium in Atlanta, in October 2008. Three years later, while dining at an upscale Indianapolis restaurant to celebrate Jones' white-coat ceremony, he handed Ciarlo a framed photo of the two of them and a letter he'd penned.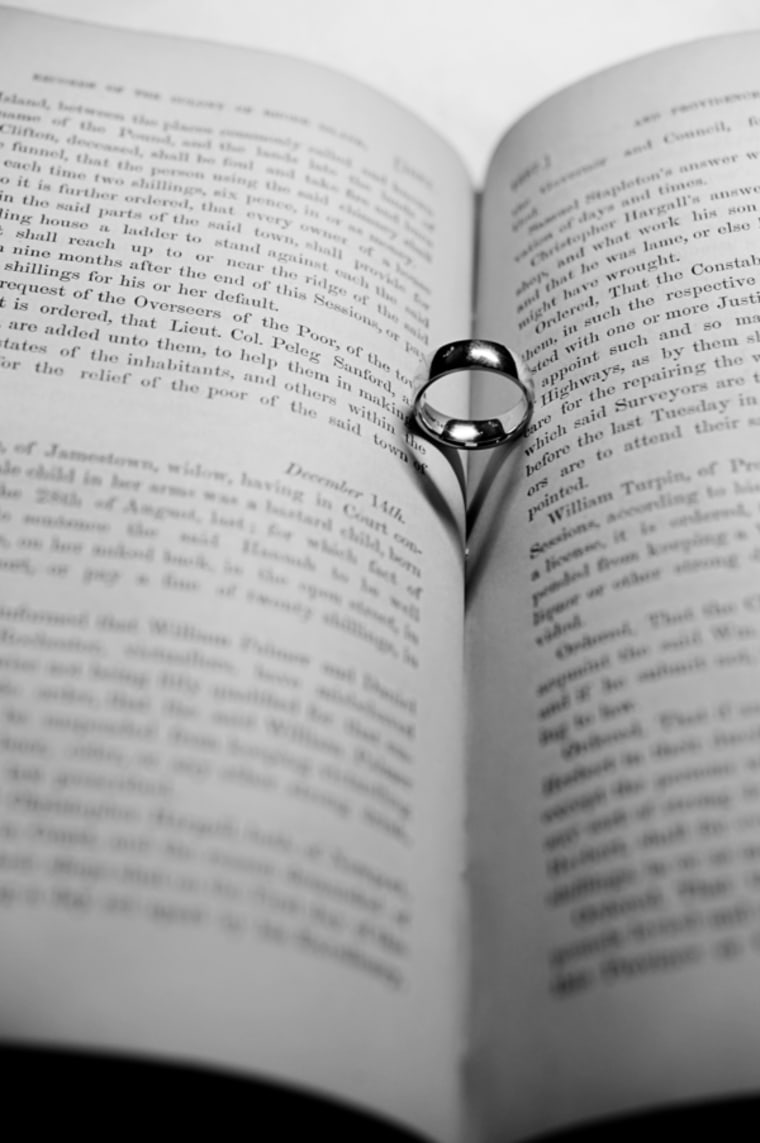 "In it, he talked about his relationship, and how he felt, and in the last line, he said, 'I have one more question,' and I looked at him, and he was down on his knee," Ciarlo said. "The funny thing is, when we left [for the ceremony], I saw the picture frame, wrapped, and I [asked him what it was]. And he said, 'Oh, it's a picture of us!' And I said, 'Who is it for?' And he was like, 'My parents.' The whole time, it was in my head, like, 'Why are you giving them an 8-by-10 picture of us?'"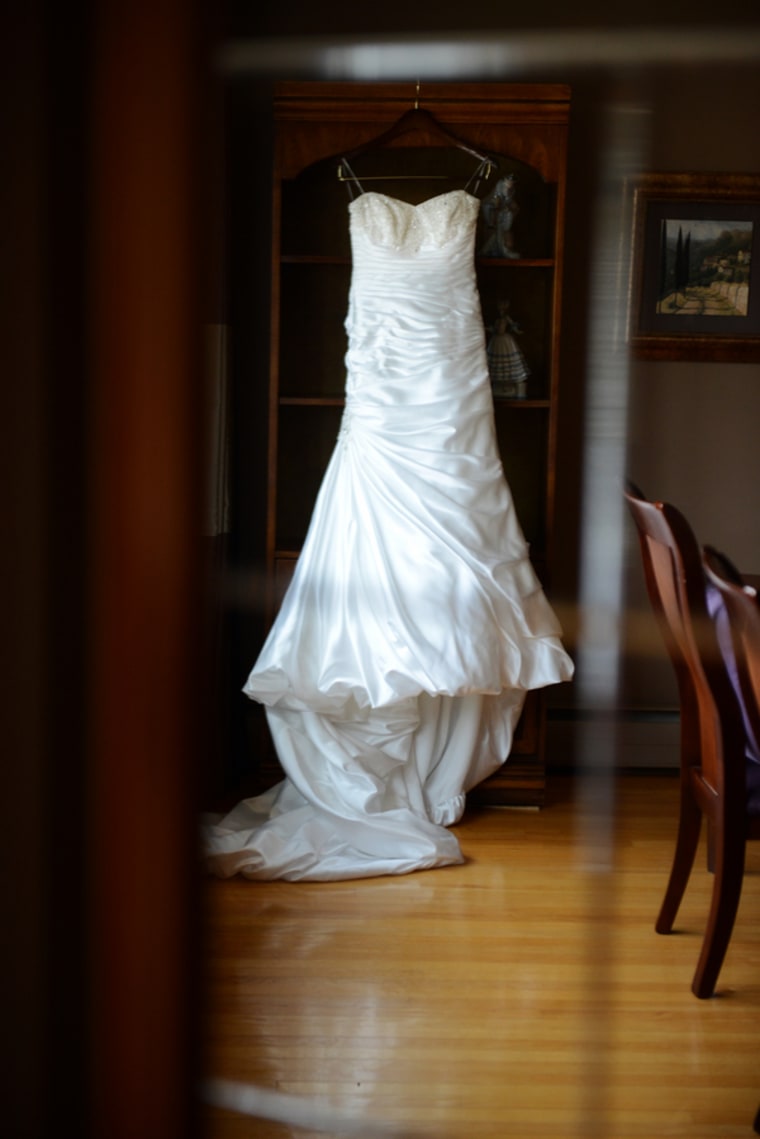 Ciarlo said she picked her classic wedding dress because "it fit me so well, it looked great, it was very sophisticated and classy, and it took a nice shape to my body."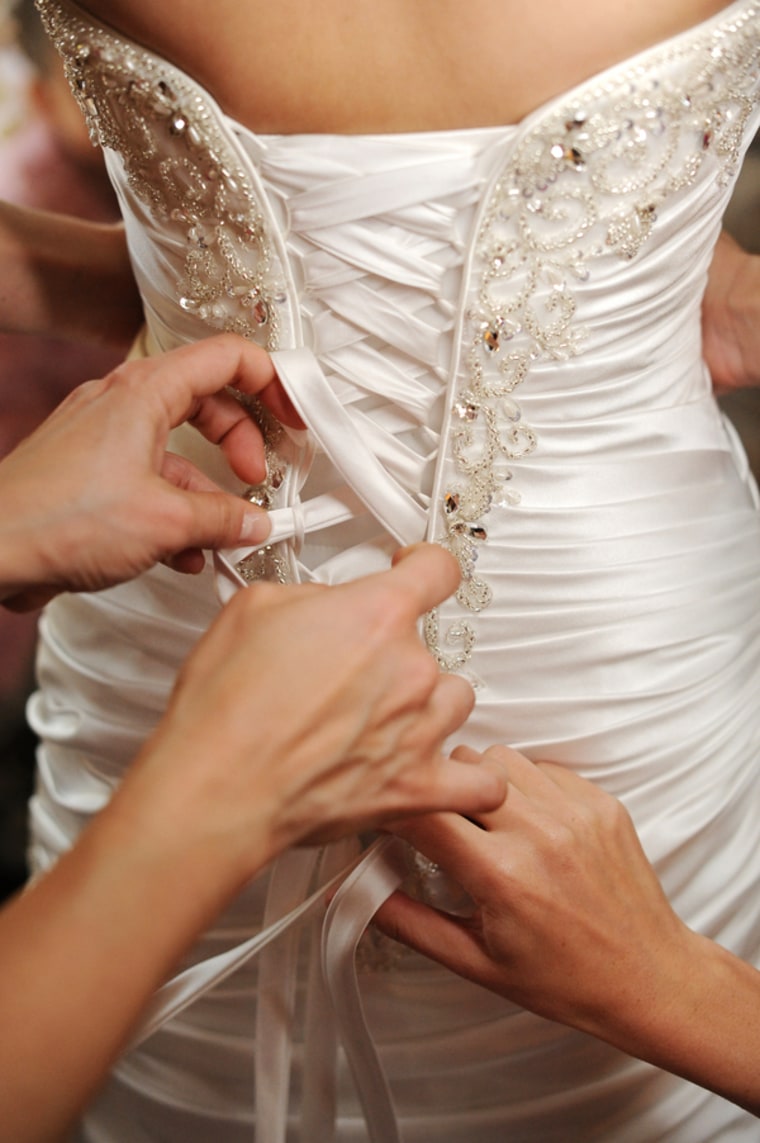 The couple tied the knot at the Cathedral of Saints Peter and Paul on March 22, 2014.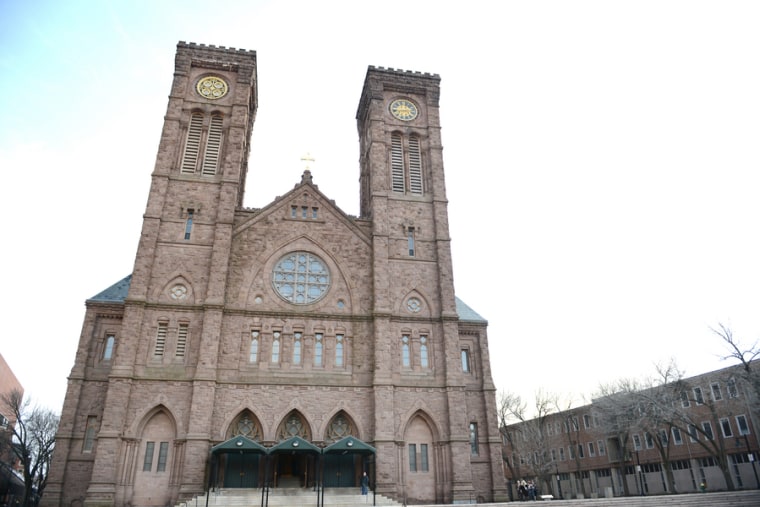 "It is absolutely gorgeous," said Ciarlo, who added that getting married there was "something I'd always wished I could do."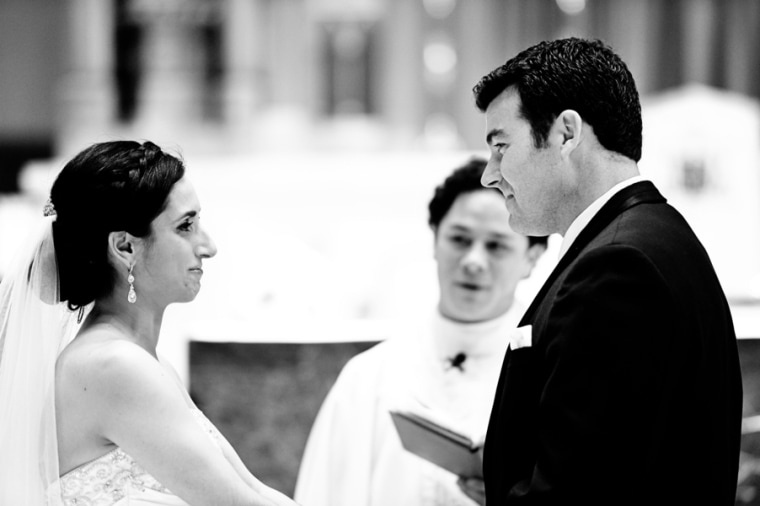 Ciarlo said she was pretty composed for most of the ceremony, but that changed when they exchanged vows.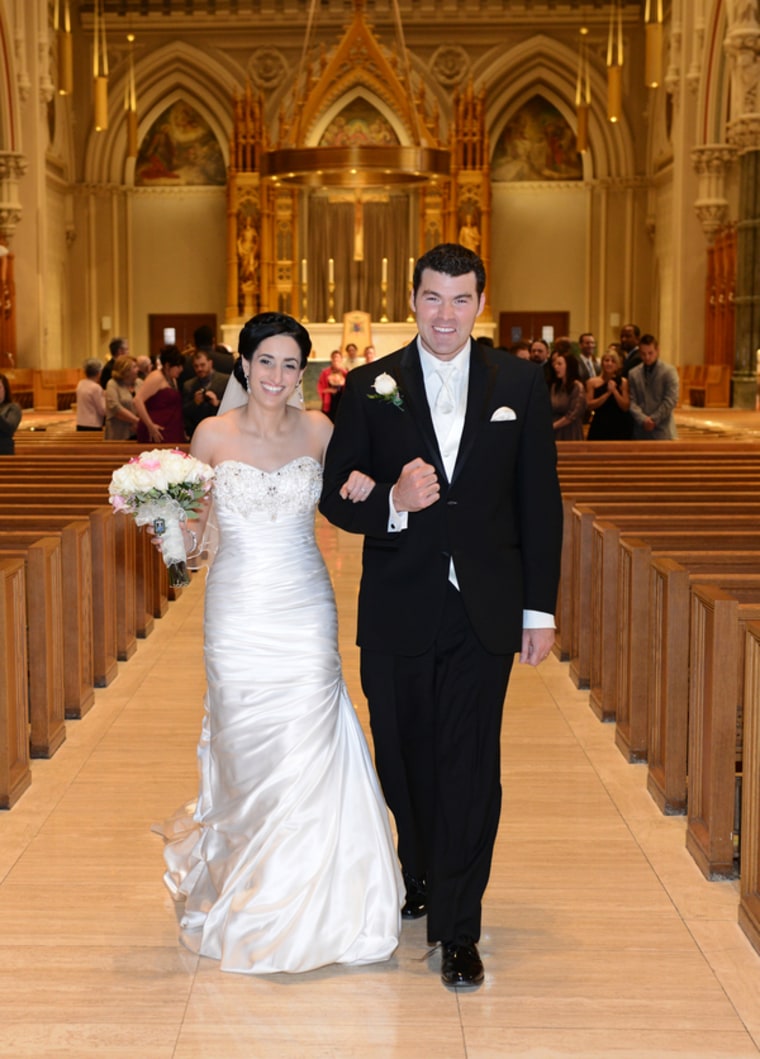 "I became quite emotional," she added. "We always have told each other how we felt, but at that moment, telling him in front of 80 guests, for whatever reason, it sank in that I'm marrying the man I want to spend the rest of my life with."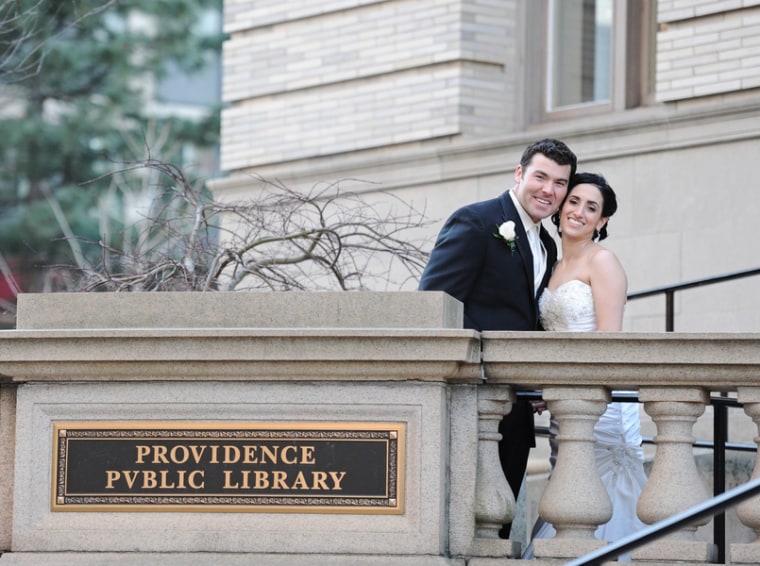 For the reception, the couple invited wedding guests to the Providence Public Library, just one block away from the cathedral.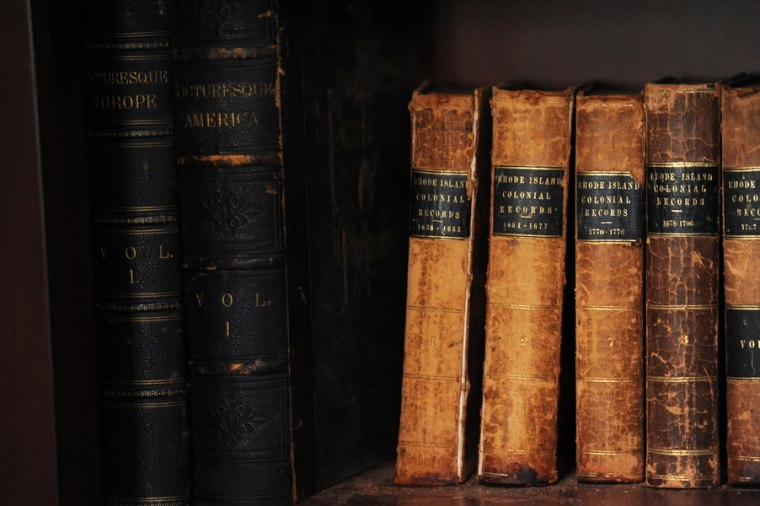 "I had been to that library as a child," Ciarlo said. "In high school, I used to go and study there. It was old but beautiful, especially when it comes to architecture. It had such a classy, elegant look to it. The first time I saw it, I fell in love. I sent Chris a ton of pictures, and he was like, 'This is it.' We had spent most of our lives studying, so, it was kind of fitting."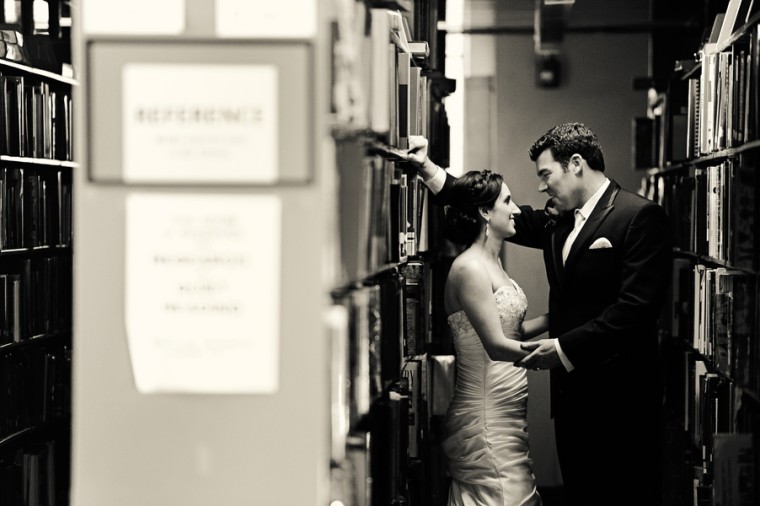 Jones, too, appreciated the library's academic charm and New England vibe. "Obviously, we wanted refined, elegant and high-class, but also a very warm, cozy environment, where everybody could be relaxed, because that's like both of our personalities," he said.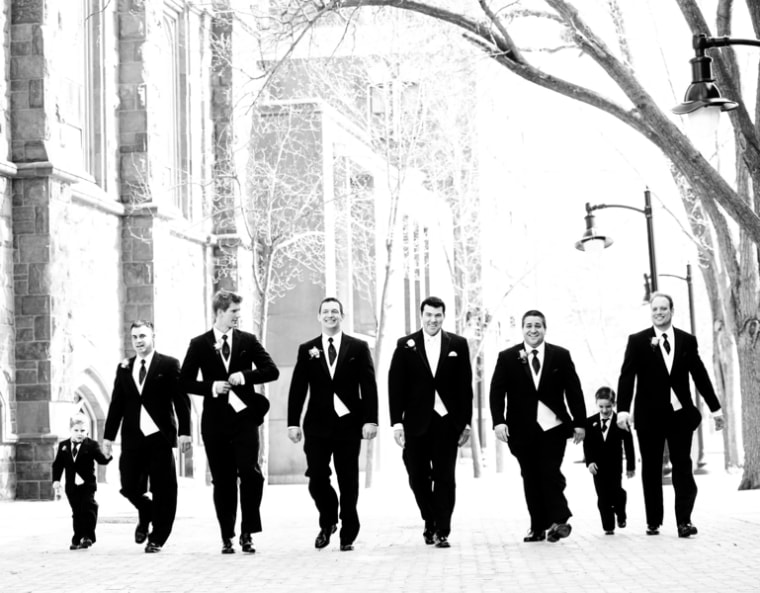 Ciarlo agreed. "We wanted all of our guests to have a good time and feel like they were a part of the wedding," she said. "We were able to hang out and talk to our guests, and that was important to us."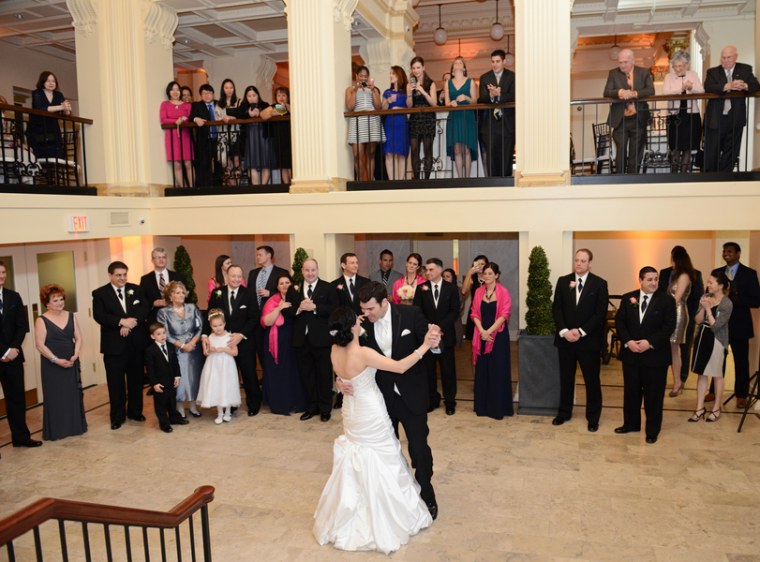 Dining in one of the library halls, guests ventured into the next room, where balconies above a makeshift dance floor gave attendants a bird's-eye view of revelers shaking their groove things. But before the wedding DJ opened the dance floor to everyone else, Ciarlo and Jones shared their first dance as wife and husband to "Making Memories of Us," by Keith Urban.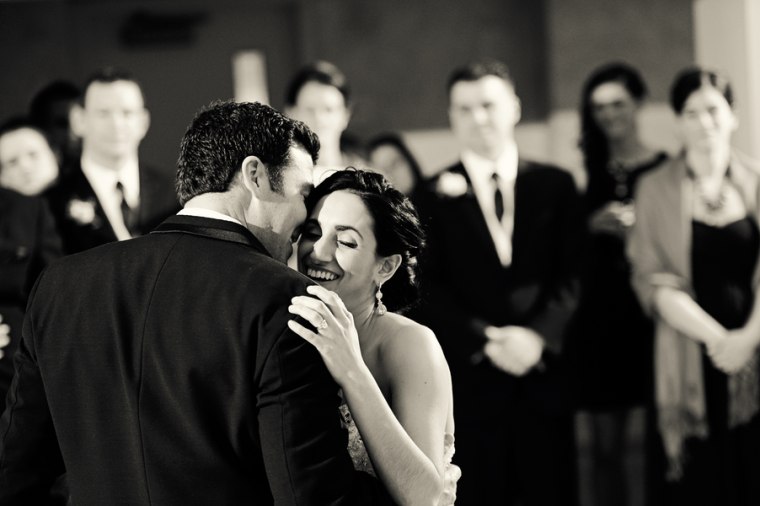 "I'm pretty happy to say I've turned her on to country music," Jones said. "As for the song itself, for us, we've been through a lot together in the six years that we've known each other. Not only have we made memories with each other, but we're going to continue making memories with each other, for the rest of our lives together."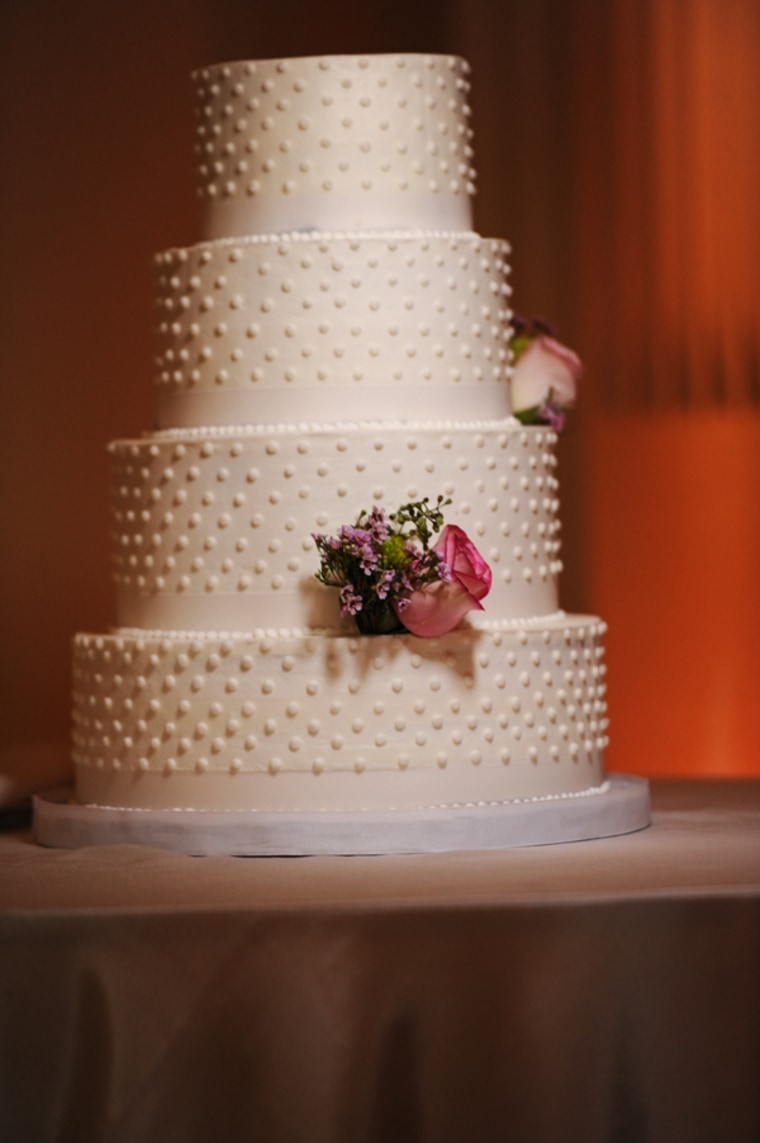 For more sweet stuff, the reception featured the requisite cake and a more unique display of Wandies – crunchy Italian cookies made with fried pastry dough and powdered sugar – from Wandies by Pina, in Ciarlo's hometown of Cranston, Rhode Island.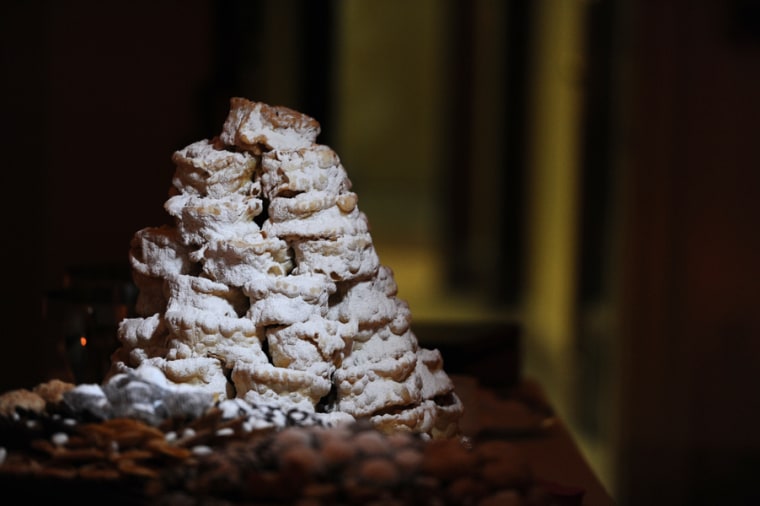 "My uncle Ronnie, he wanted a table of Italian cookies, including Wandies," Ciarlo said. "He gave that [wedding gift] to my two older brothers and to us."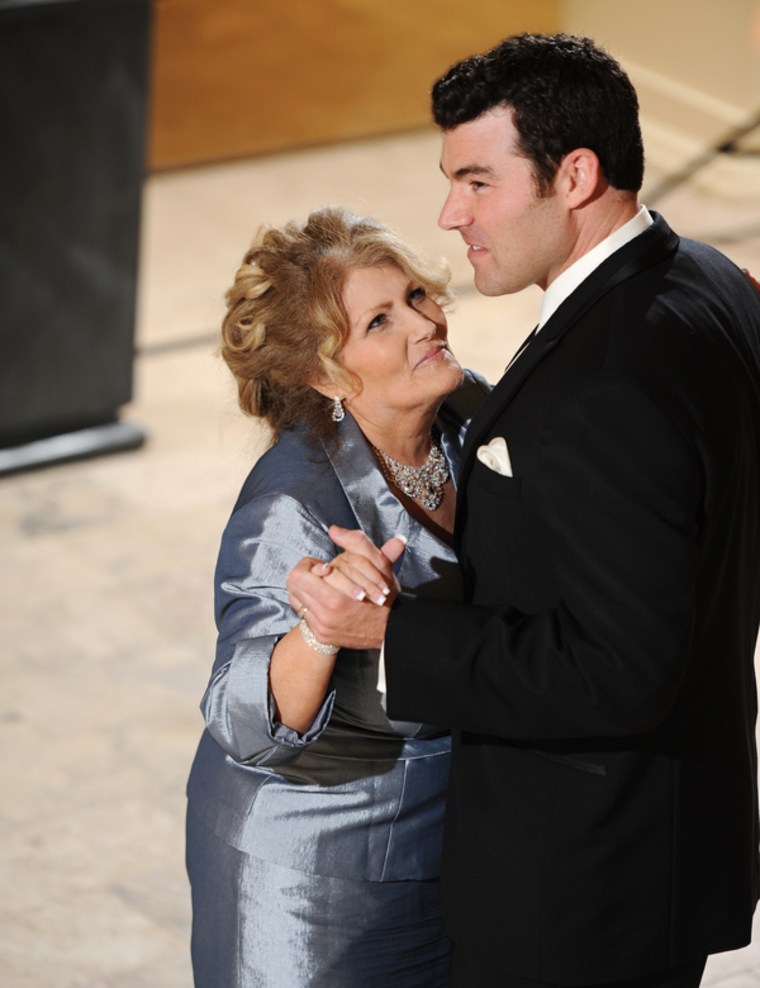 Jones said he'd been a little stressed about the wedding, since many of his relatives would be making the trip from Texas for the big day, but he was thrilled with how everything came together. "It couldn't have worked out any better," he said. "It was, without a doubt, a magnificent wedding. It was perfect."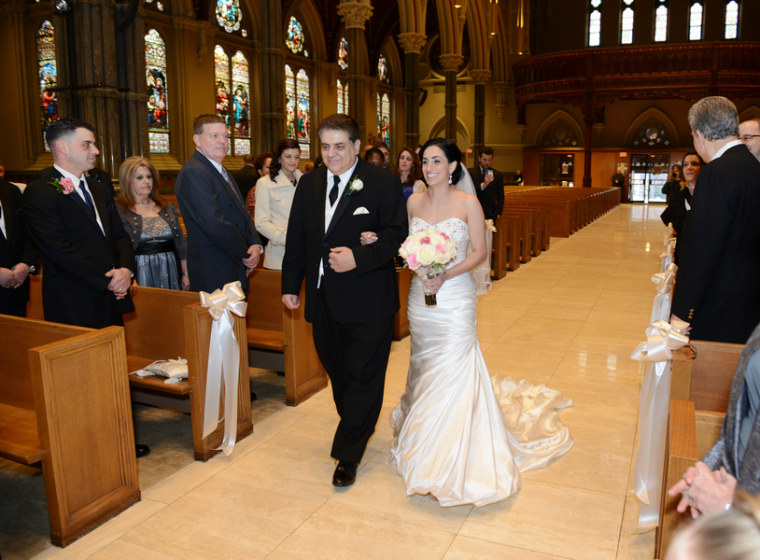 Ciarlo was equally pleased by their storybook wedding. "I think our wedding describes who we are," she said. "We're fun, outgoing and traditional."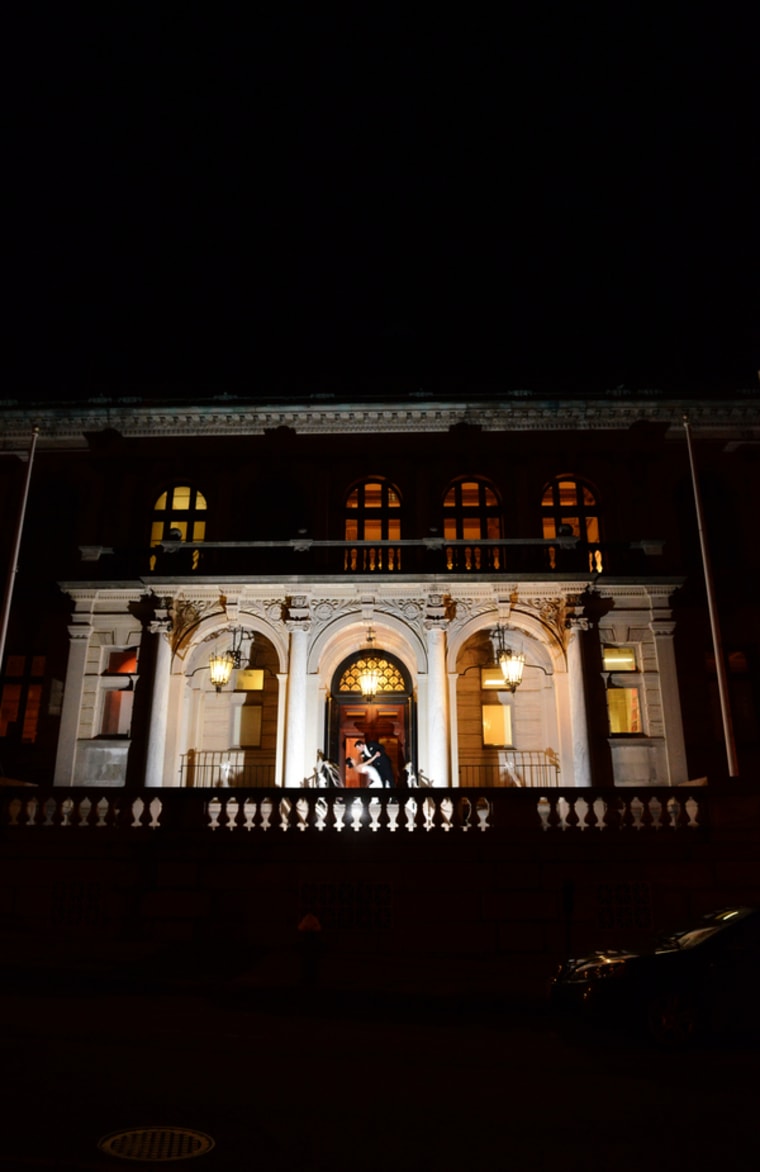 All photos provided by Elizabeth Oberacker of Pure Style Photography. Check out more TODAY real weddings here. Follow TODAY.com writer Chris Serico on Twitter.