Céline Dion's new hair has us reeling — after all, it's the shortest it's been in years — but in such a good way.
The 48-year-old songstress showed off her lob (yes, lob!) at the Stand Up to Cancer event this past Friday, a particularly poignant event for her, since her husband and manager, René Angélil, passed away earlier this year from throat cancer.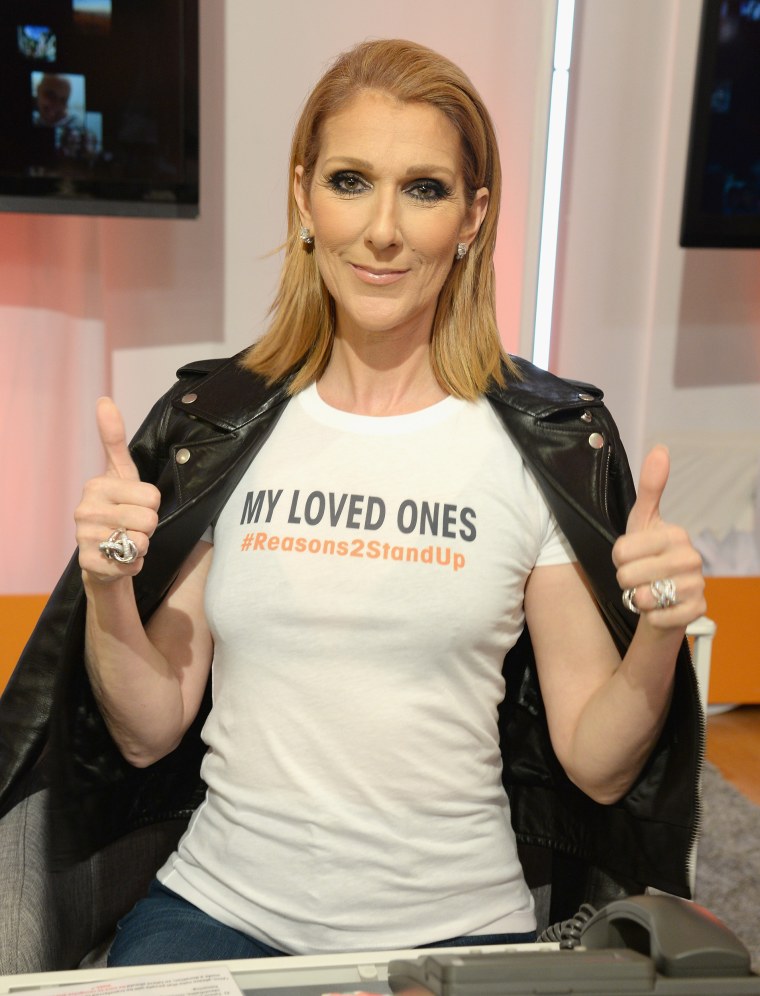 She hasn't gone this short with her hair in a very, very long time. And it's safe to say she looks awesome, especially since short hair's been trending for a while.
Looking strong, resilient and as young and beautiful as ever, Dion stepped out in a leather jacket and a shirt reading "My Loved Ones #Reasons2StandUp."
RELATED: Céline Dion opens up on TODAY about 'journey' since losing husband René Angélil
In July, the singer sat down with Matt Lauer to talk about what she's been going through since Angélil's death.
"It's been a journey. It's been hard," she said. "Seeing the love of your life suffering for the last three years has been really hard, but millions of people are going through this. I feel very strong because, not only that he loved me so much — for many, many lives to come — (but he) gave me three magnificent kids, so much knowledge, stability and confidence."
Dion is mother to three children with Angélil — 15-year-old René-Charles and 5-year-old twins Eddy and Nelson. As the family continues to cope with their loss, we're thankful the singer has chosen to donate her time to Stand Up to Cancer.
Thanks for being our style icon and hero, Céline!