Zendaya is a redhead now!
The "Spider-Man: No Way Home" star, 25, revealed a new, shoulder-length auburn lob in her Instagram story. 
"It was time for a change," she captioned the photo of her new look.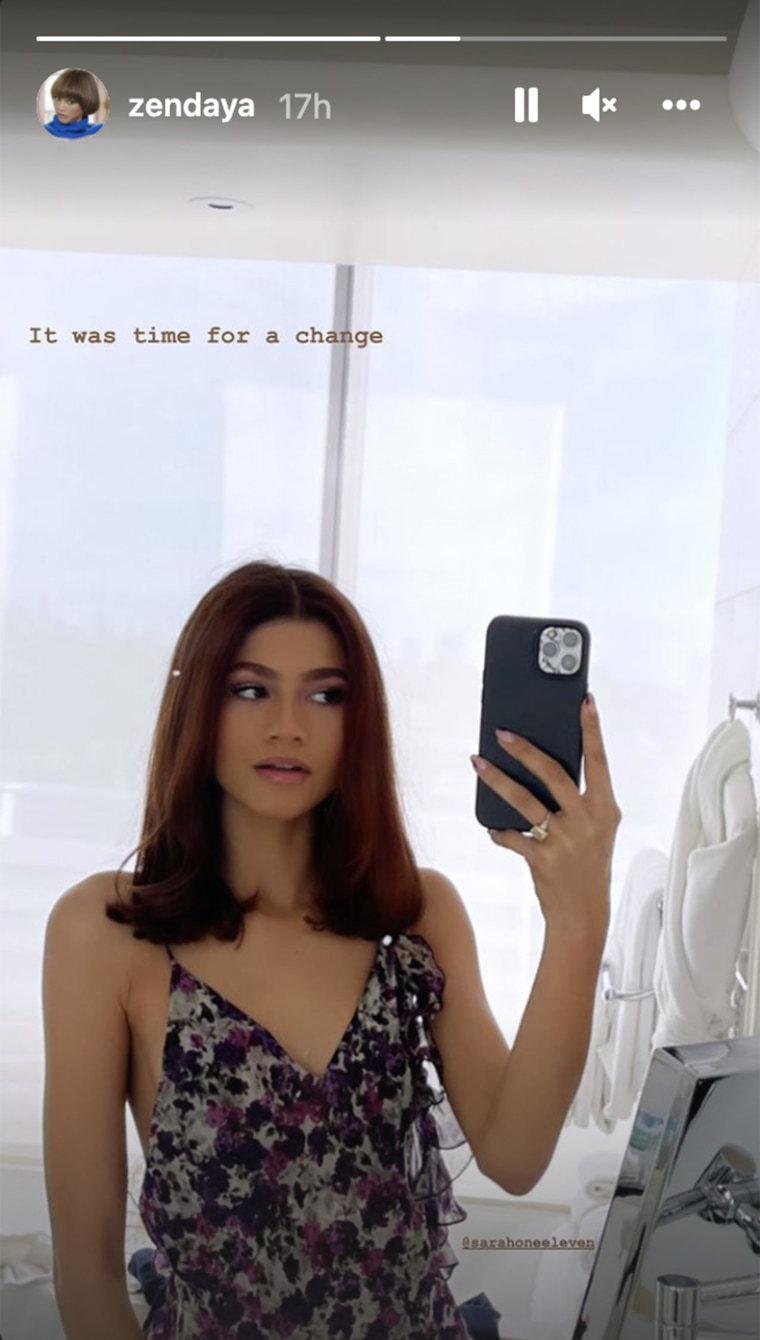 She also sported a sizable ring on her left hand, leaving some fans to wonder if her "time for a change" comment might also refer to some exciting news with her rumored boyfriend and "Spider-Man" co-star, Tom Holland.
However, other fans pointed out that the ring appears to be a Bulgari yellow diamond band that she bought for herself and wears often, according to Elle.
This isn't the first time Zendaya has sported auburn hair. Back in 2019, she attended a photo-call for "Spider-Man: Far From Home" in London rocking even brighter red tresses.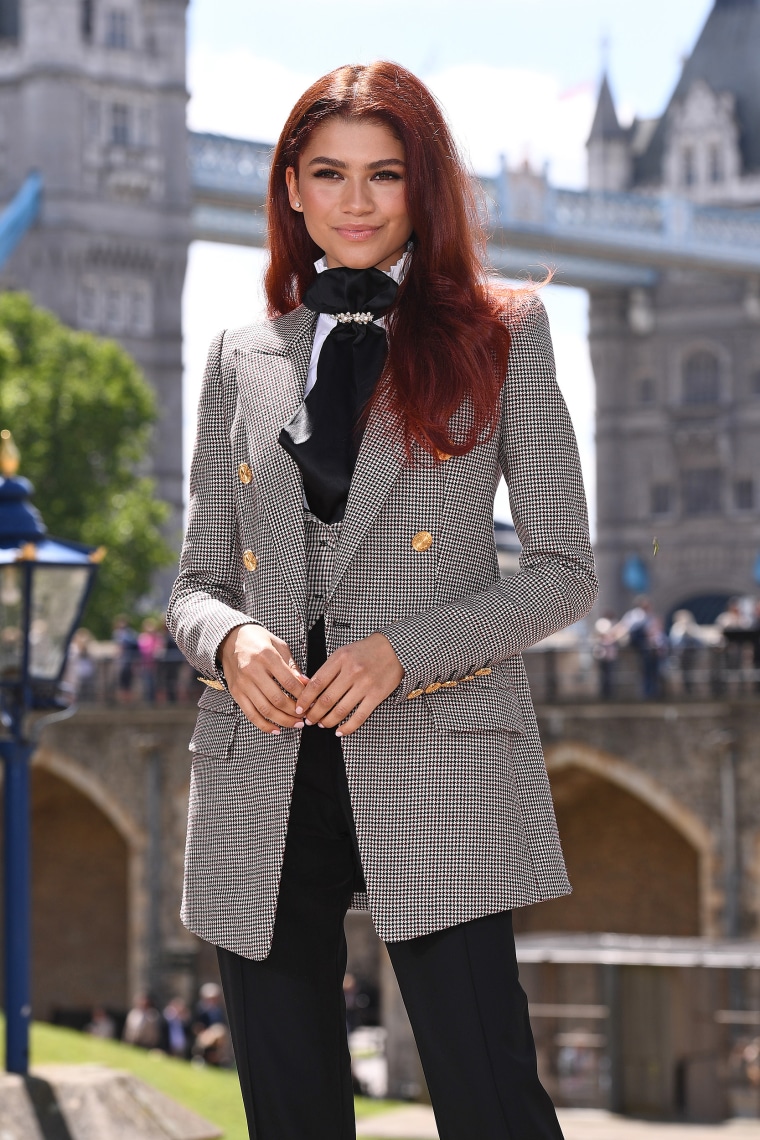 At the time, some fans thought her red hair was a subtle clue that she was set to play Ariel in Disney's "The Little Mermaid" reboot, but Zendaya clarified that her auburn strands were in fact a tribute to Mary-Jane Watson, aka MJ, who famously has red hair in the original "Spider-Man" comics.
Zendaya's character in the "Spider-Man" movies, Michelle Jones, is also nicknamed MJ, but she is not Mary-Jane. Kirsten Dunst previously played Mary-Jane in the movie franchise.
Zendaya hasn't shared whether her latest hair transformation is another tribute to Mary-Jane Watson, or whether she simply wanted to shake up her look.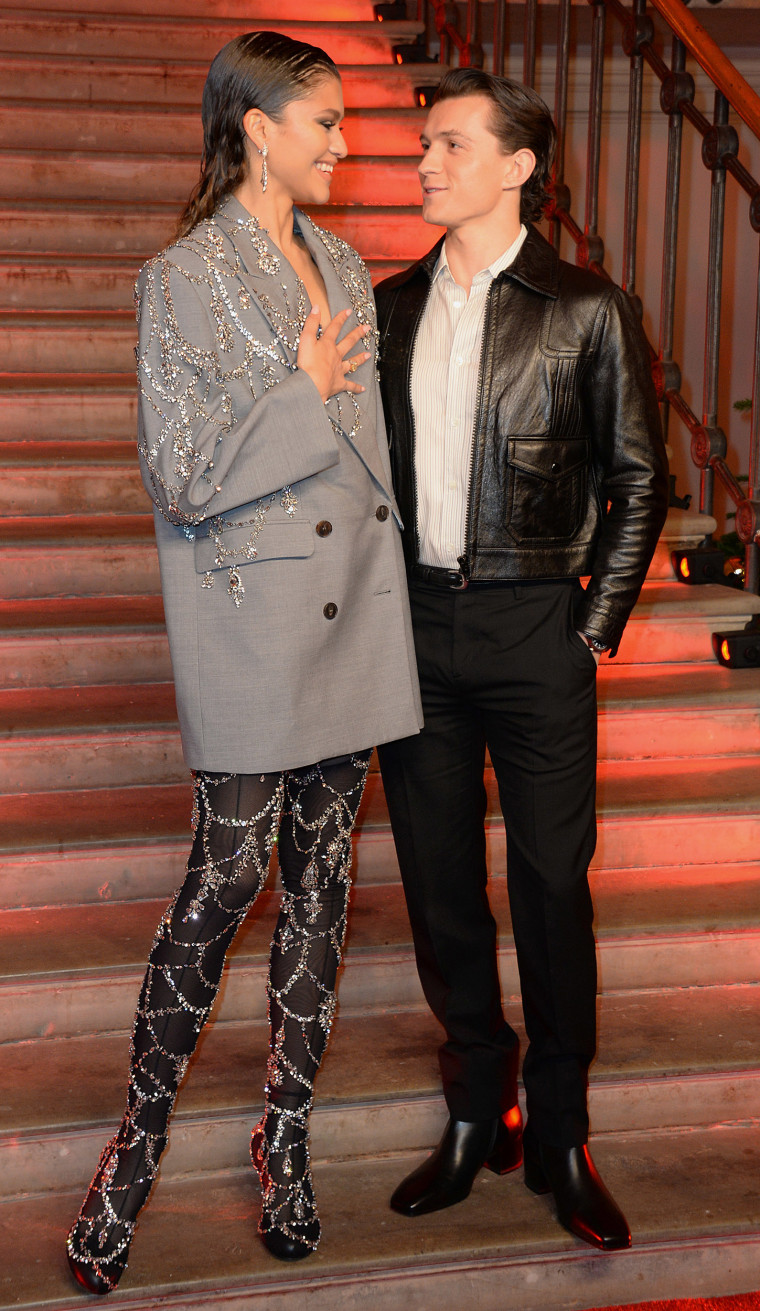 Up until recently, she has been rocking deep brown strands. Earlier this month, she wore her dark hair in a slicked back style as she and Holland promoted "Spider-Man: No Way Home" in London.