Shania Twain has been having a blast experimenting with wild new hair colors — and it's all thanks to her going gray.
"Over the years, I have had many different styles," the country music superstar, 57, told E! News on the red carpet of the CMT Music Awards on April 2. "I'm playing more with color right now and I'm enjoying that because I'm going gray."
The "That Don't Impress Me Much" singer, whose hair is typically a lovely brunette color, showed up to the ceremony with fiery red tresses. "As I go gray, I'm like, 'I might as well toy around with different colors,'" she explained.
This new era in Twain's life is allowing her to experiment with hair colors she's never dared try before. "It's almost an excuse to play with color and embrace it. I just enjoy playing around with it, like fashion," said the singer.
Twain has been making headlines for months for her bold new hair colors and styles. Let's take a look!
Pretty in pink: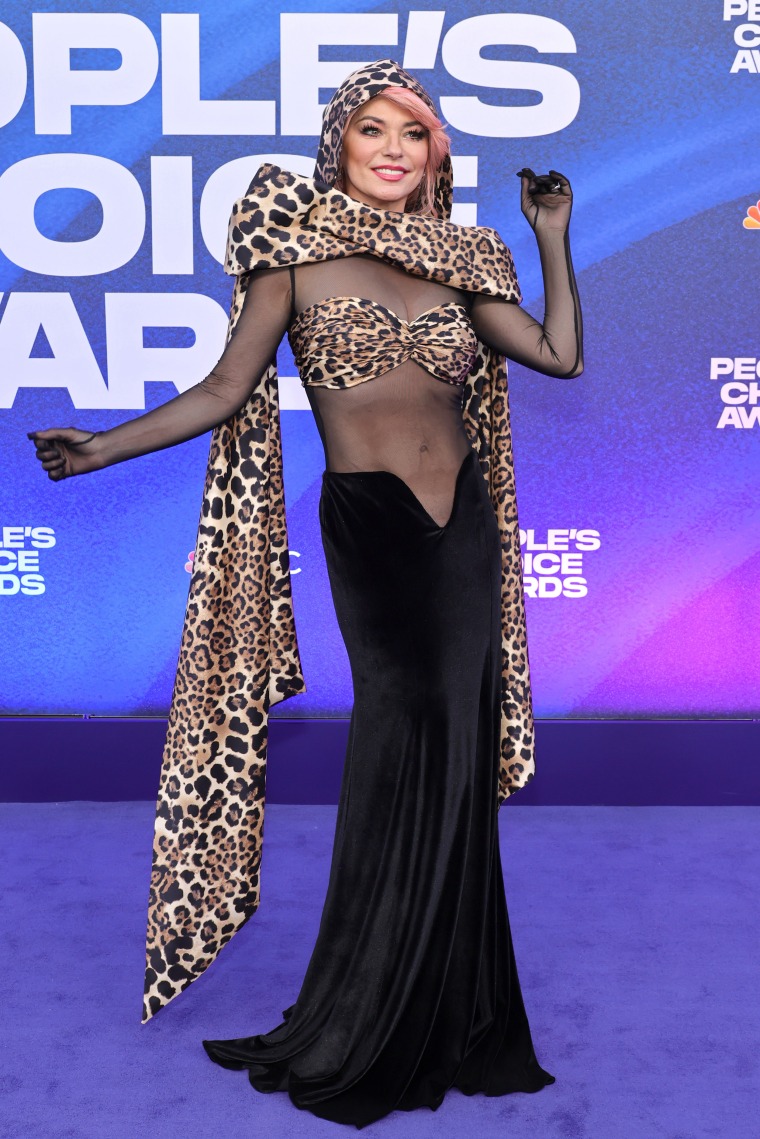 The "You're Still the One" singer showed up to the 2022 People's Choice Awards in December with bright pink hair.
She paired her pink tresses with a black velvet dress that featured a sheer and leopard-print bodice and a matching leopard-print scarf and hood.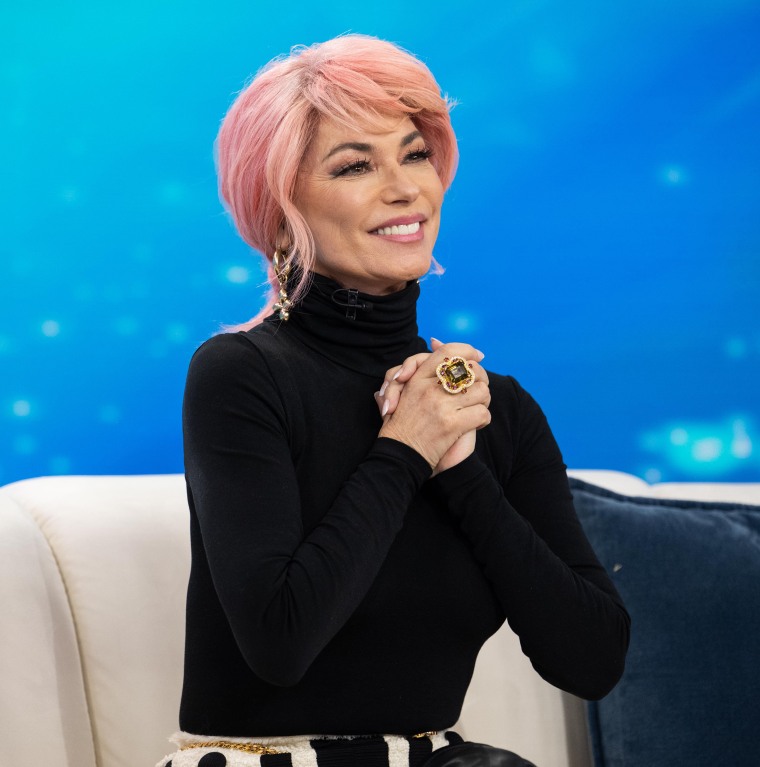 The following month Twain's hair was still pink during a January visit to TODAY, but it wouldn't be long before the singer got the itch to switch it up.
Fun as a blond:
On Feb. 1, the Grammy winner turned heads when she rocked long platinum blond locks at an event in Los Angeles.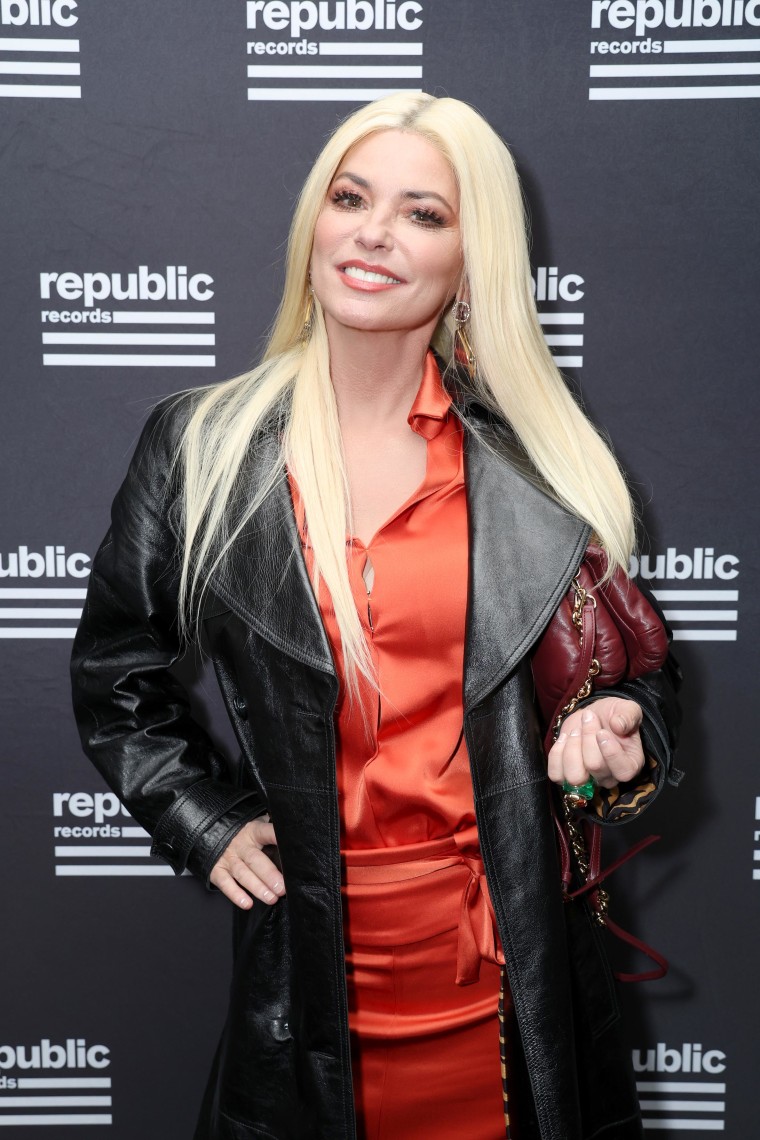 A fiery redhead:
And then days later, she transformed herself into an eye-catching redhead for the 2023 Grammy Awards.
The singer wowed fans by donning a campy polka-dot suit with a matching hat that would have looked just right in the pages of a Dr. Seuss book.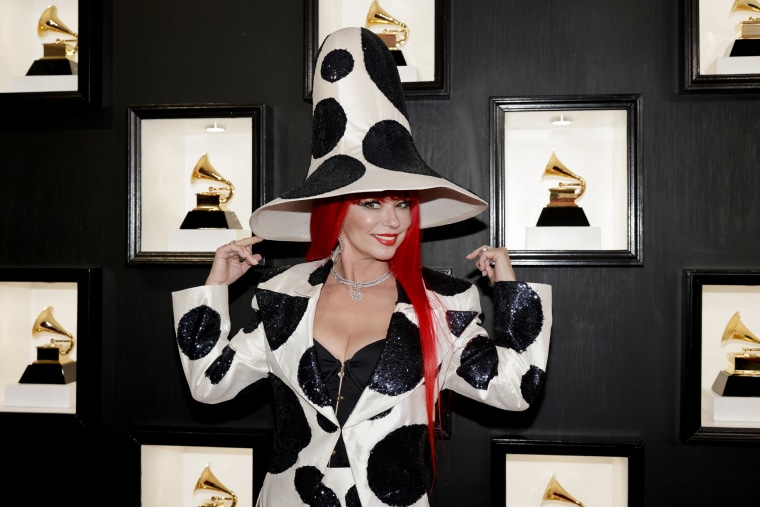 Twain shared a video of her ensemble on Instagram. In her caption, she explained that she dressed with fun in mind. "I came out to play and have fun on the @recordingacademy #grammys red carpet," she wrote.
Briefly brunette: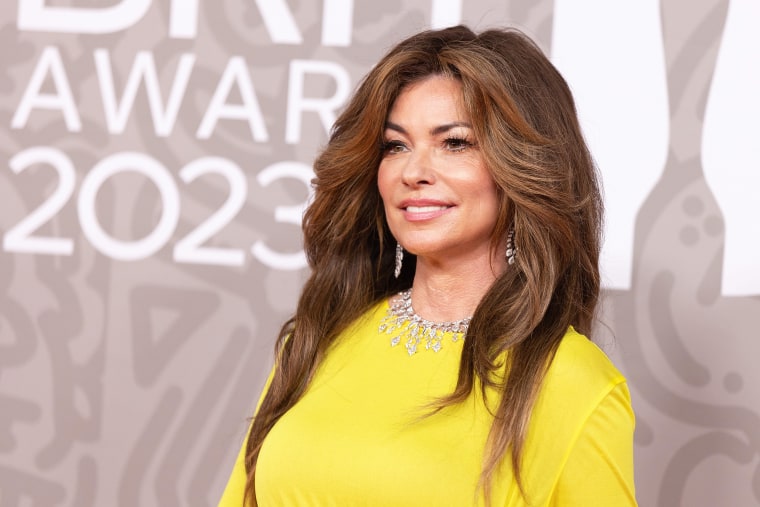 Twain briefly hit the pause button on her headline-making hair colors on Feb. 11 when she showed up to the Brit Awards in London sporting brunette locks.
Repeat red:
By April, Twain was back to red hair again, albeit in a slightly more auburn hue, at the CMT Music Awards.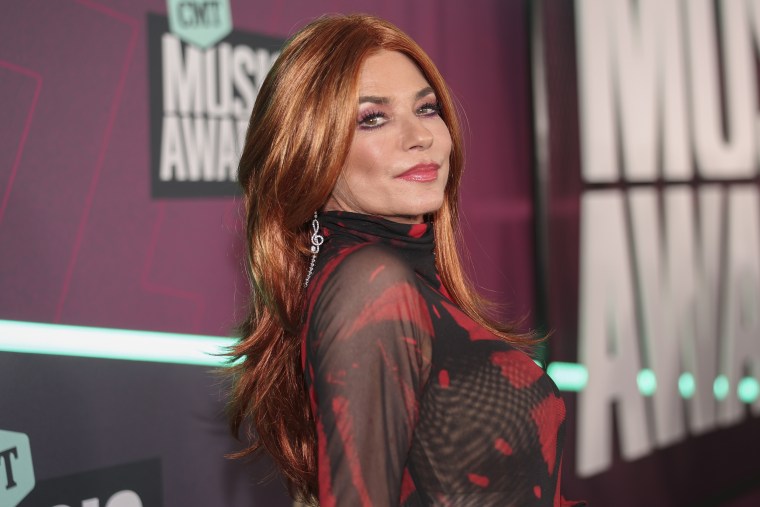 Now that Twain is on a roll, we can't wait to see what hair color she chooses next!
Related: