Ryan Gosling is sporting a new look.
It's been a while since the actor has been spotted in public and most recently, he's been seen with his platinum blond hair in the "Barbie" trailer.
But on April 20, Gosling showed off a shaggy, brown look — complete with highlights — while attending the TAG Heuer Carrera 60th anniversary party at The Outernet in London.
The tanned 42-year-old star posed on the red carpet wearing a navy pinstripe suit with a coral button-up shirt.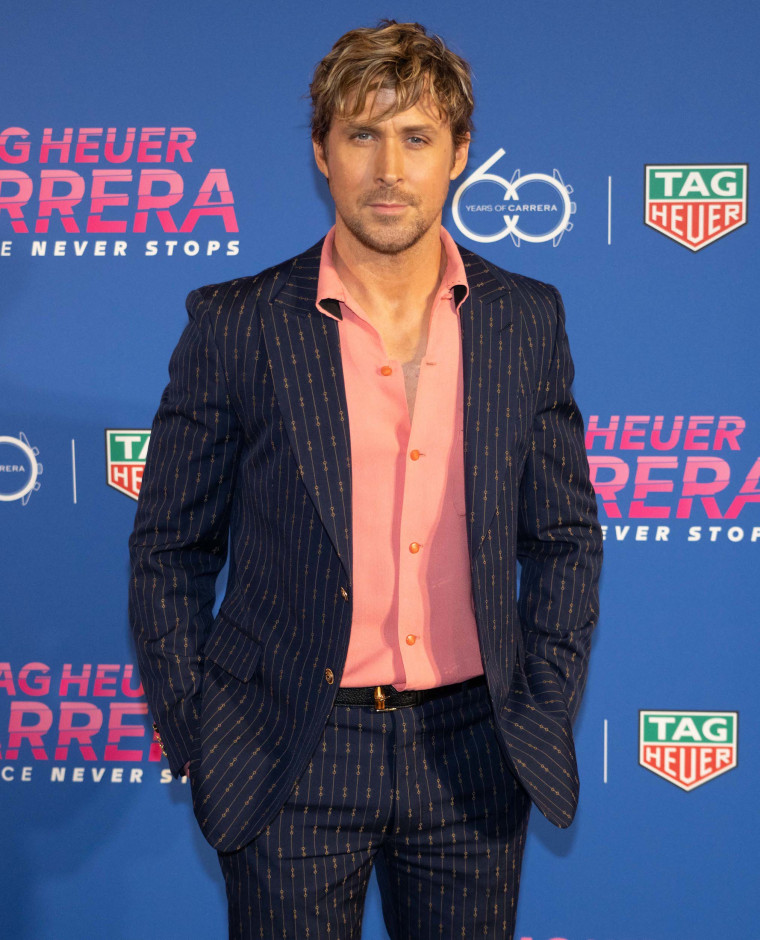 The "Gray Man" star is a brand ambassador for the luxury watch company and debuted his new short film, "The Chase for Carrera" to celebrate the 60th anniversary of TAG Heuer's Carrera timepiece.
Directed by Nash Edgerton, the five-minute film shows Gosling in his new hairstyle filming a commercial before it turns into an intense chase scene.
Gosling sported sported a much brighter hair color while filming "Barbie" last year. The actor co-stars as Ken alongside Margot Robbie as Barbie.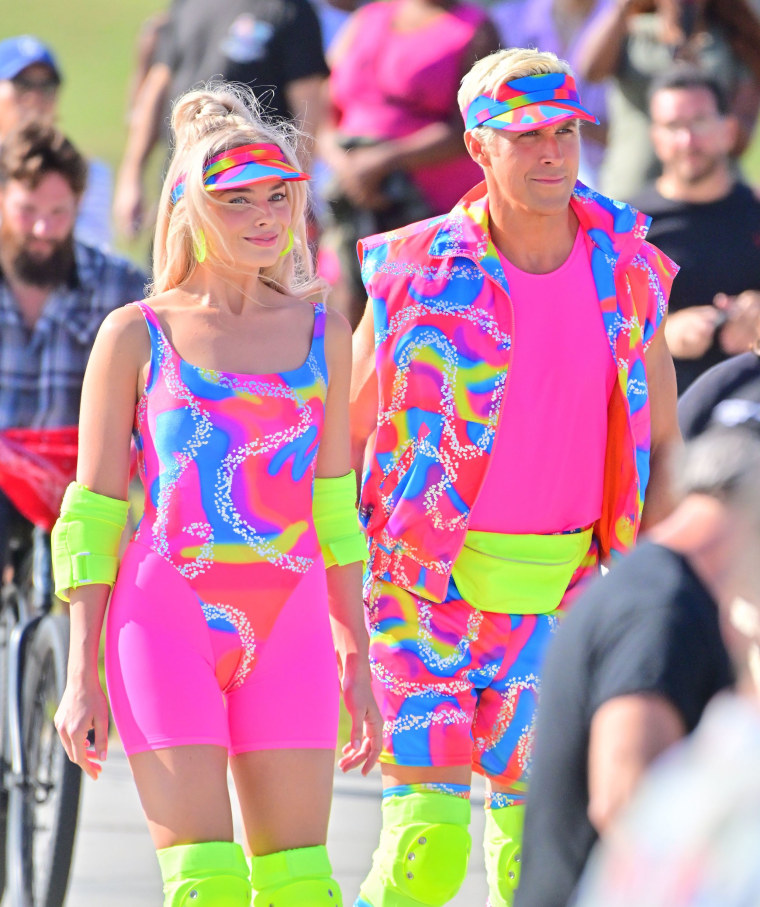 The first official trailer for Greta Gerwig's highly anticipated "Barbie" film was released on April 4 and showed the iconic dolls come to life. It also introduced a slew of Barbies, portrayed by Dua Lipa, Issa Rae, Alexandra Shipp and more.
Aside from Gosling, Simu Liu, Kingsley Ben-Adir, Scott Evans and Ncuti Gatwa are also playing Kens.
Gosling told Jimmy Fallon last year that it was the "best script I've ever read."
Meanwhile, Goslings' longtime partner Eva Mendes recently opened up about why you won't be seeing her at the "Barbie" premiere with him. The couple started dating in 2011 and share daughters Esmeralda and Amada.
When a fan commented that they hope to see the couple on the red carpet together while he does press for the film, Mendes replied on her Instagram, "We don't do those things together. Like these photos I've been posting, I'm only comfortable posting because it's already out there."
She added that they only "were on the red carpet together once" when promoting their 2012 film "The Place Beyond the Pines."
"By 'not comfortable,' I mean exposing our very private life that we value," she further clarified. "I'm still dying to do another movie with him though."
CORRECTION (April 23, 2023 at 9 p.m. PT): An earlier version of this story incorrectly named the director of the Carrera short film. It is Nash Edgerton.