Rihanna is shocking people left and right with her surprise appearances — and equally fashionable looks.
In her latest public outing, the pregnant singer and entrepreneur proved that no one can pull off denim and diamonds quite like her. Rihanna attended Paramount Pictures' presentation at CinemaCon in Las Vegas on April 27 in a complete denim acid washed ensemble.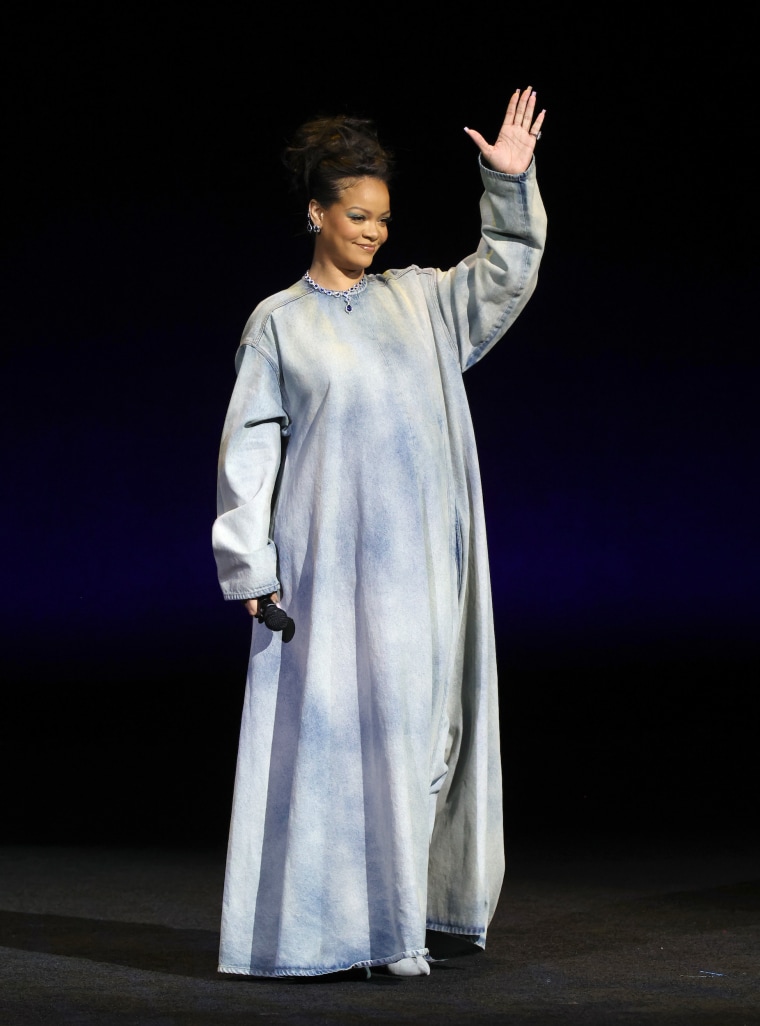 Designed by Y/Project for its 2023 fall/winter collection, the outfit consisted of an oversized stonewash long-sleeve dress and what appears to be jeans and matching hip-high heeled boots.
Rihanna — who is expecting her second child — leveled up the look with a set of diamond and sapphire accessories that includes a necklace and earrings by Bayco, and a similar ring and bracelet.
At the event, the "We Found Love" singer announced that she will be voicing Smurfette in the new live-action hybrid film "The Smurfs Movie." Rihanna will also write and record original songs and produce the film, per Variety.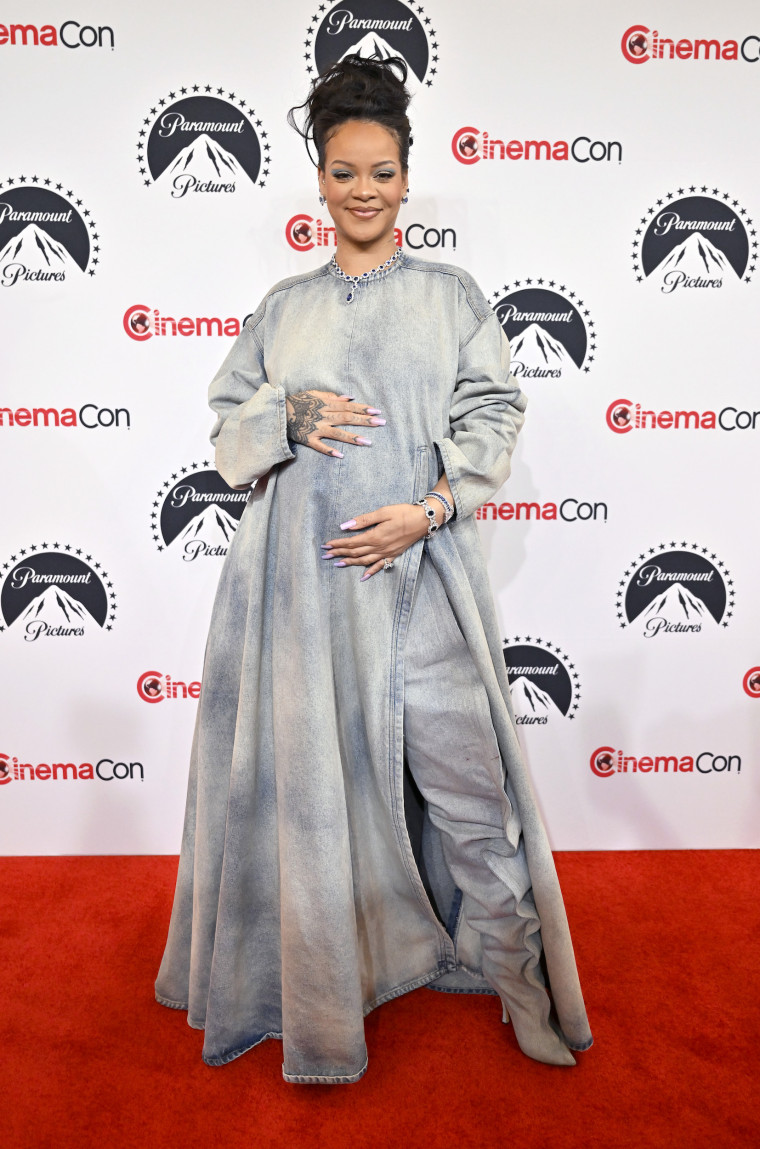 "I tried to get the Papa Smurf role but it didn't work out," the singer joked onstage at Caesar's Palace Hotel and Casino, per Variety.
She also confirmed that she is in her third trimester of pregnancy, the outlet reported.
Rihanna last surprised her fans and shoppers when she visited an Ulta Beauty store also in Las Vegas on April 11. Just like her latest appearance, she rocked a one-color look, that time opting for a white turtleneck with white jean jacket and maxi skirt.
Rihanna revealed that she and A$AP Rocky were expecting their second child together during her 2023 Super Bowl halftime performance.
The couple are already parents to an almost-1-year-old son who was born in May 2022. They have yet to reveal the baby's name.
However, Rihanna has posted a handful of photos and videos of her little one on her Instagram.  
Earlier this month, she shared a too-cute clip of her baby interrupting her workout and posted photos from their first Easter together.
Most recently, the soon-to-be mom of two showed off her "troublemaker." In the Instagram snap, her baby boy is standing up, facing the wall and is seen wearing a mini Fendi jacket that reads "Trouble" on the back.
In the March 2023 issue of British Vogue, Rihanna reflected on her son's birth, calling "beautiful" and that she felt "blessed" by the experience.