Olivia Wilde had people doing a double take with her 2023 Met Gala look — but for a specific reason.
The "Don't Worry Darling" director arrived to the May 1 event at the Metropolitan Museum of Art in a Grecian-looking white gown designed by Chloé.
As more guest arrived and posed on the museum's long stairs, people noticed that Wilde's dress was similar to Vogue China's editor-in-chief Margaret Zhang's gown.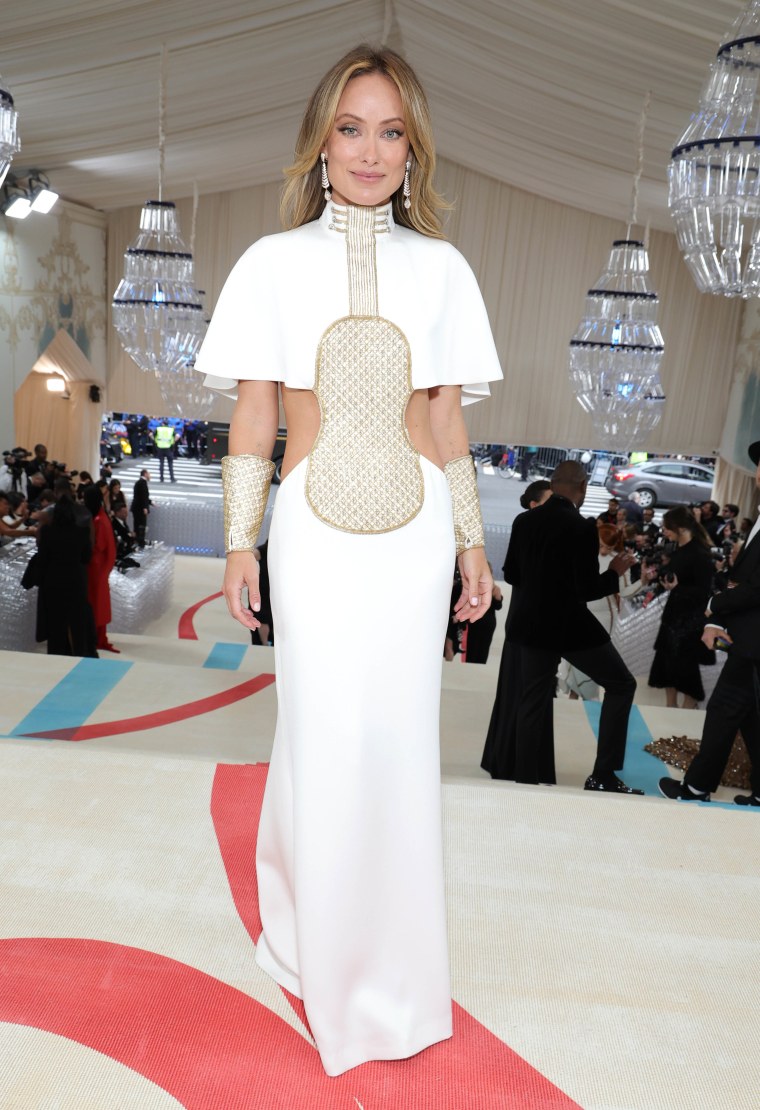 The theme for the 2023 Met Gala is "Karl Lagerfeld: A Line of Beauty," paying tribute to the legendary German designer, who died in 2019 at 85. People in attendance were expected to follow the dress code, which is "in honor of Karl."
Wilde's white backless dress included a draping cape with a high neck, side cutouts with gold violin or guitar-shaped embellishment in the body of the dress. She also had matching gold cuffs.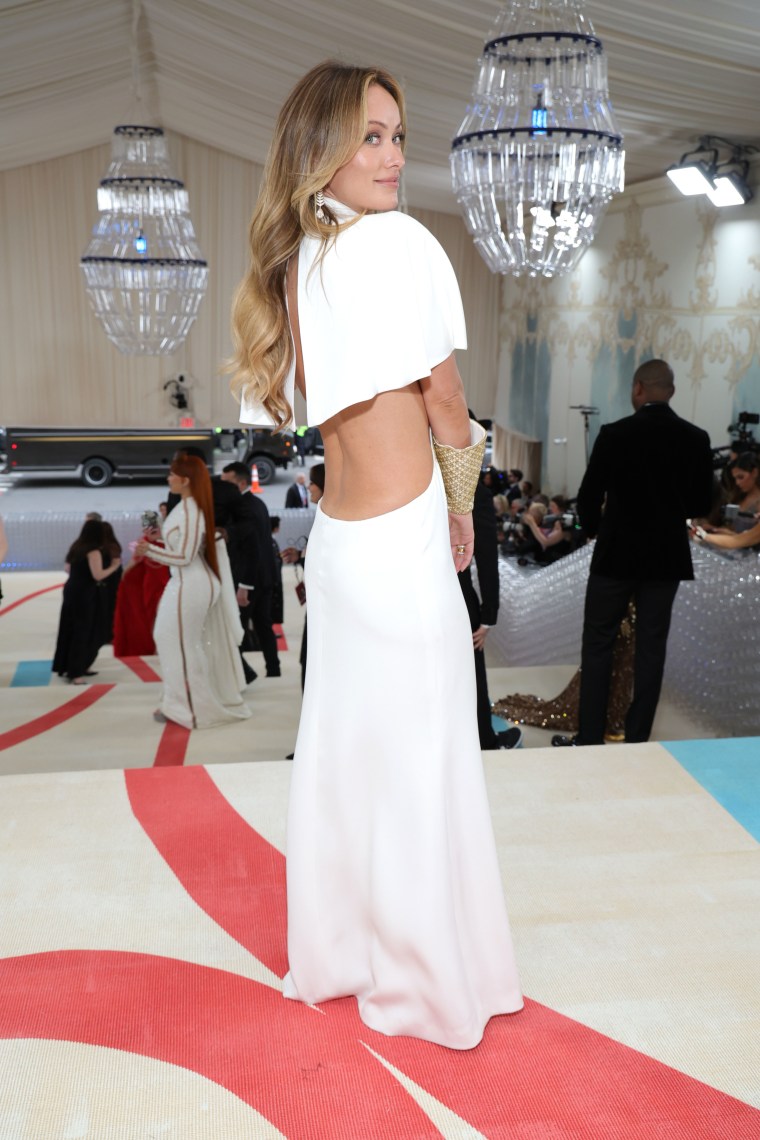 As for Zhang, the journalist and filmmaker opted for the same silhouette in the opposite color scheme.
Zhang wore a black design, which had the similar gold embellishment on the bodice and side cut-outs. However, Zhang had a full cape and a fuller skirt that included embellishments on the hemline.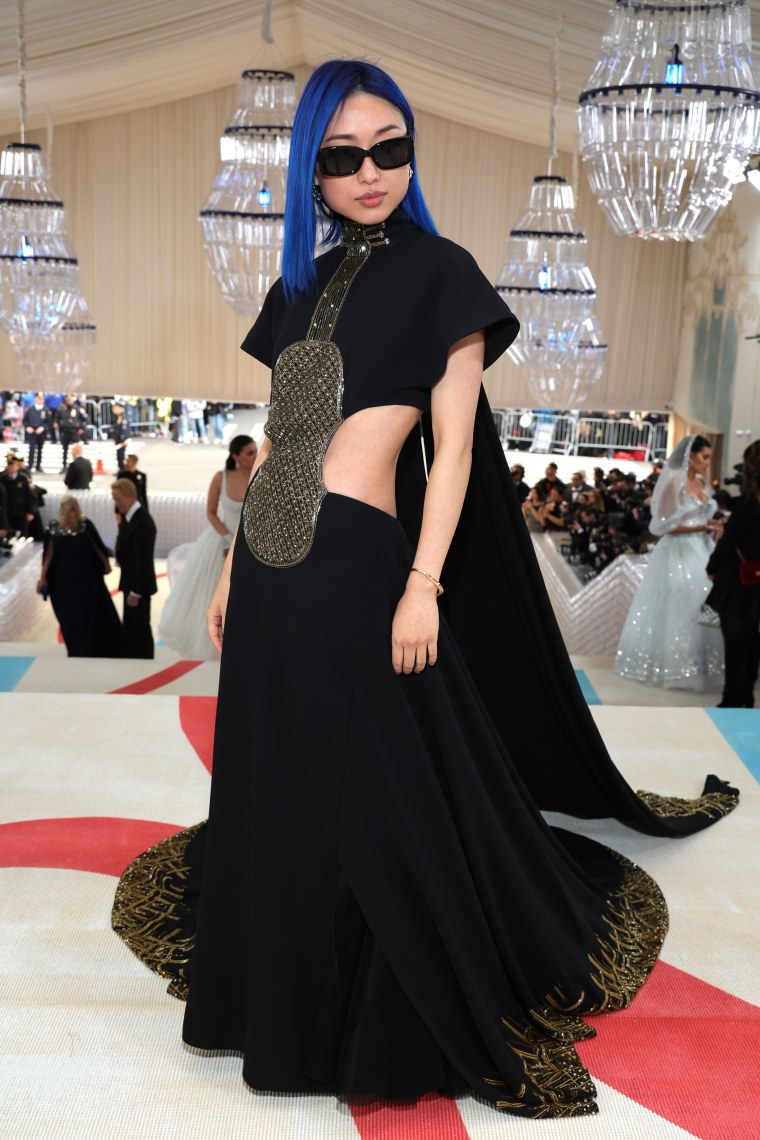 There's a reason why they wore a similar look: Both were in conversation with the same Lagerfeld design. Specifically, Lagerfeld's 1983 violin dress, which he designed for the French fashion house.
"What I loved about the original design was the musical inspiration of it, and the surrealistic touch on it," Chloé's designer Gabriela Hearst told Vogue. "There was something quite timeless that we could bring back to the Met Gala in 2023." 
Chloë Sevigny wore a violin dress in 2013.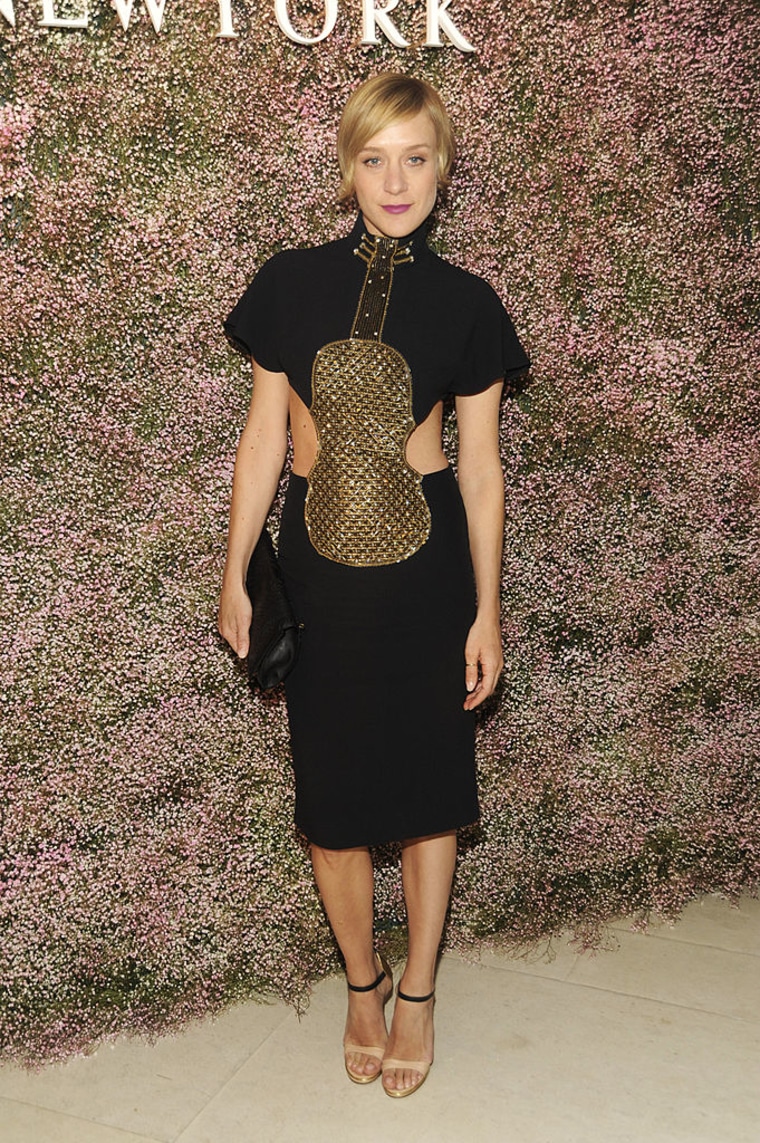 The late Lagerfeld had a close relationship with Chloé. The designer had a tenure at the French luxury fashion house between 1963 and 1983, as well as 1992 until 1997.
A sketch that had similar designs as Wilde and Zhang's violin-shaped outline was included in Chloé's Instagram reflecting on Lagerfeld's legacy at the fashion brand.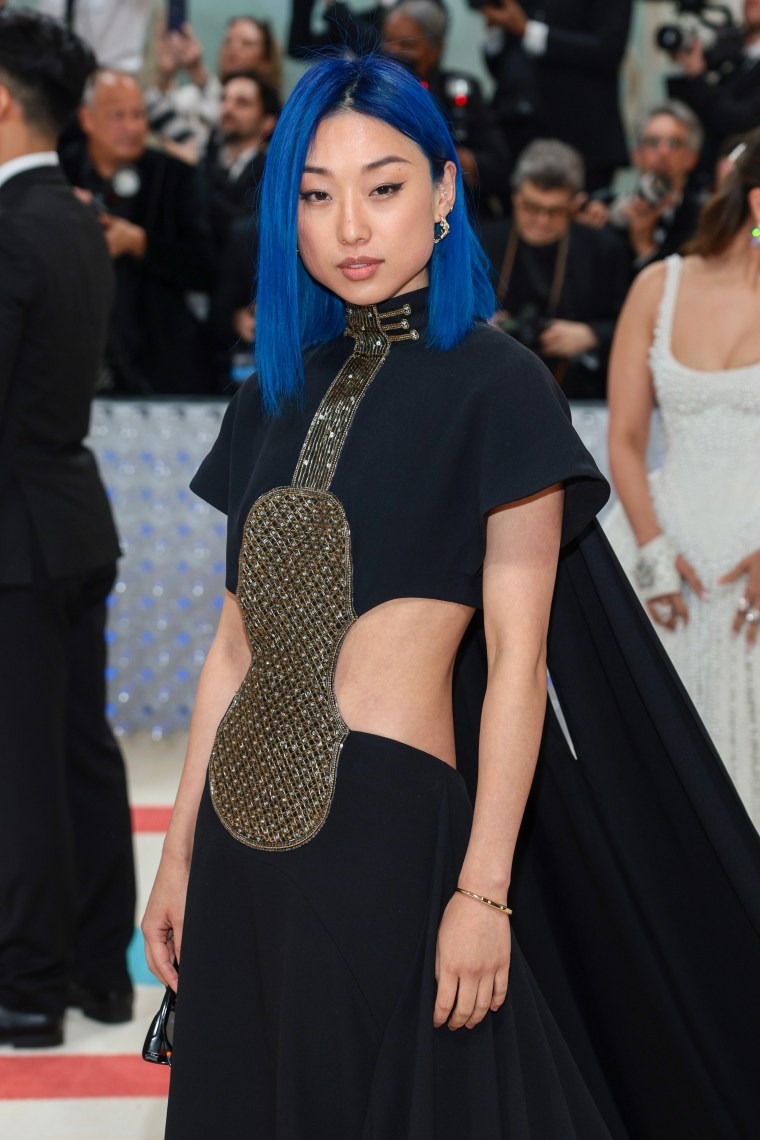 Lagerfeld's Chloé designs will be exhibited alongside his sketches at. the Met.