Martha Stewart looked regal at the Sports Illustrated party, so much so that she exuded Catherine, Princess of Wales, vibes.
The culinary icon wore a shimmering gold gown by Jenny Packham to celebrate her historic cover for the magazine's Swimsuit Issue.
For the event, held at Hard Rock Hotel Times Square in New York City on May 18, Stewart wore the long-sleeve bedazzled dress with Prada heels and Harry Winston "bling (she) borrowed from my daughter," as she wrote on her Instagram, showing off the look.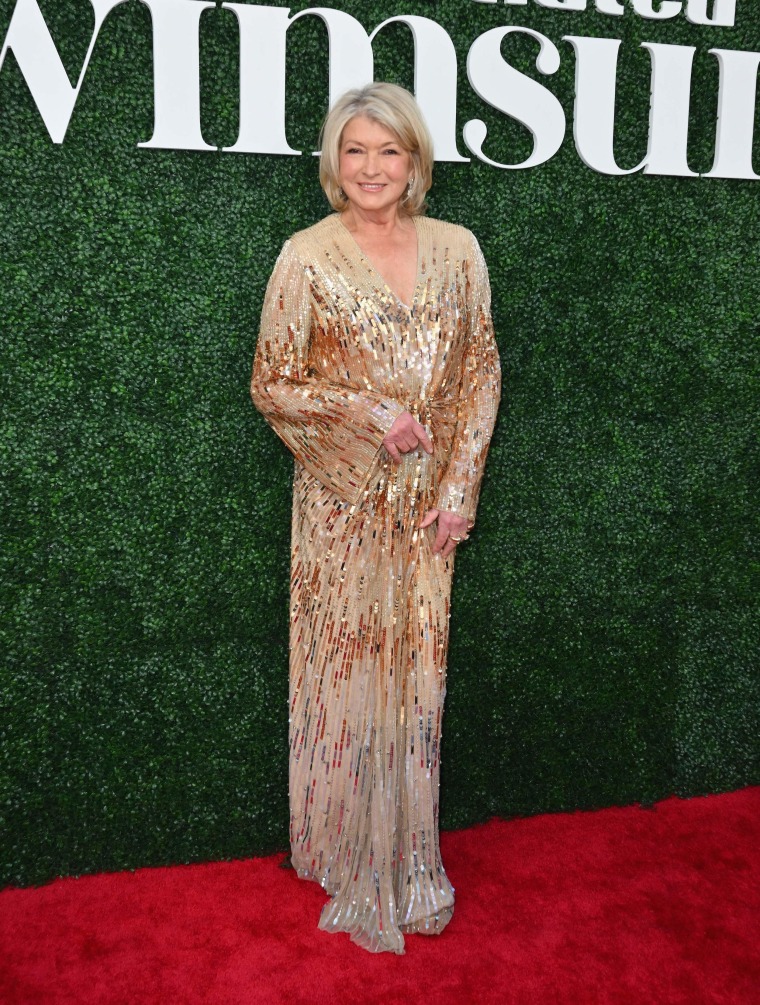 The look was reminiscent of the caped gold gown that the former Kate Middleton wore almost two years ago.
The 41-year-old royal wore a Jenny Packham-designed dress for the "No Time To Die" premiere at Royal Albert Hall on Sept. 28, 2021 in London, England. While Stewart and the princess' looks are similar in the detailing and lining of the golden sequences, Kate's look features a long cape that draped over her shoulders.
Both women, however, kept their accessories to a minimum, letting the sparkled frock speak for itself.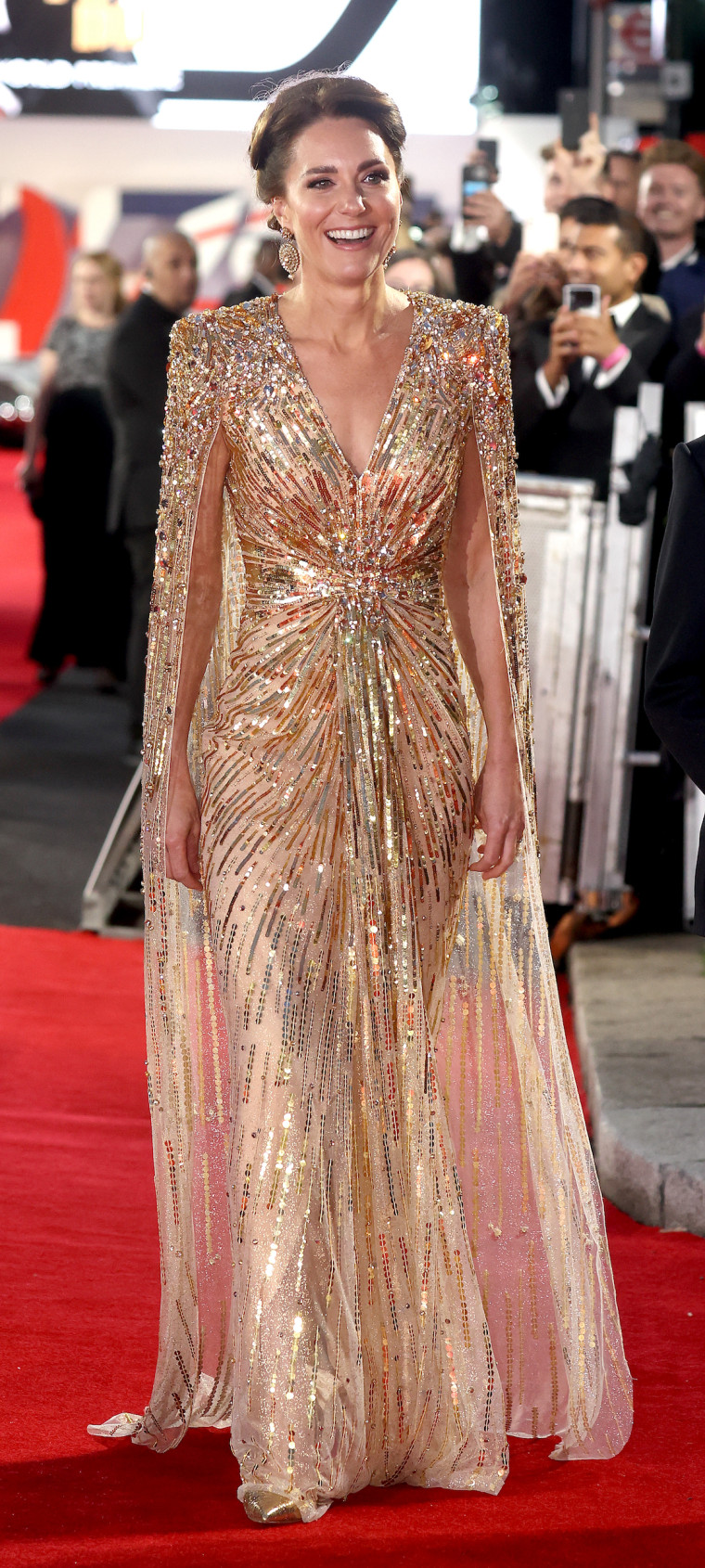 Stewart made history when she became the oldest model to grace the latest Sports Illustrated Swimsuit Issue at age 81.
"To be on the cover at my age was a challenge. I think I met the challenge," Stewart told Hoda Kotb and Savannah Guthrie while unveiling the cover on TODAY.
She shared that to prepare for the photo shoot, she did Pilates and avoided bread and pasta.
"I'm still going to Pilates every other day because it's so great," Stewart says, adding that she "didn't starve herself." "I live a clean life anyway — good diet, good exercise and healthy skin care and all that."
In an additional behind-the-scenes clip, the entrepreneur also spoke about what it means for a woman her age to be front and center of the iconic magazine.
"I want other women, especially women to feel that they could also be on the cover of Sports Illustrated," Stewart said. "I don't think about age very much, but I thought that this is kind of historic."
Since the unveiling of her cover, many celebs and people online have praised Stewart. "Shark Tank" star Barbara Corcoran even re-created the cover.