Kylie Jenner was the queen of the jungle at Paris Fashion Week.
The youngest Kardashian/Jenner sibling turned heads in a huge fabricated (but realistic) lion head draped over the shoulder of a black velvety dress. Jenner completed the look with a high ponytail and faux bangs.
The 25-year-old thanked the designer label for her "beauty and the beast" look on Instagram Jan. 23.
"Thank you @danielroseberry and @schiaparelli for such a special morning," she captioned the post. "Wow, I loved wearing this faux art creation constructed by hand using manmade materials. Beautiful, beautiful."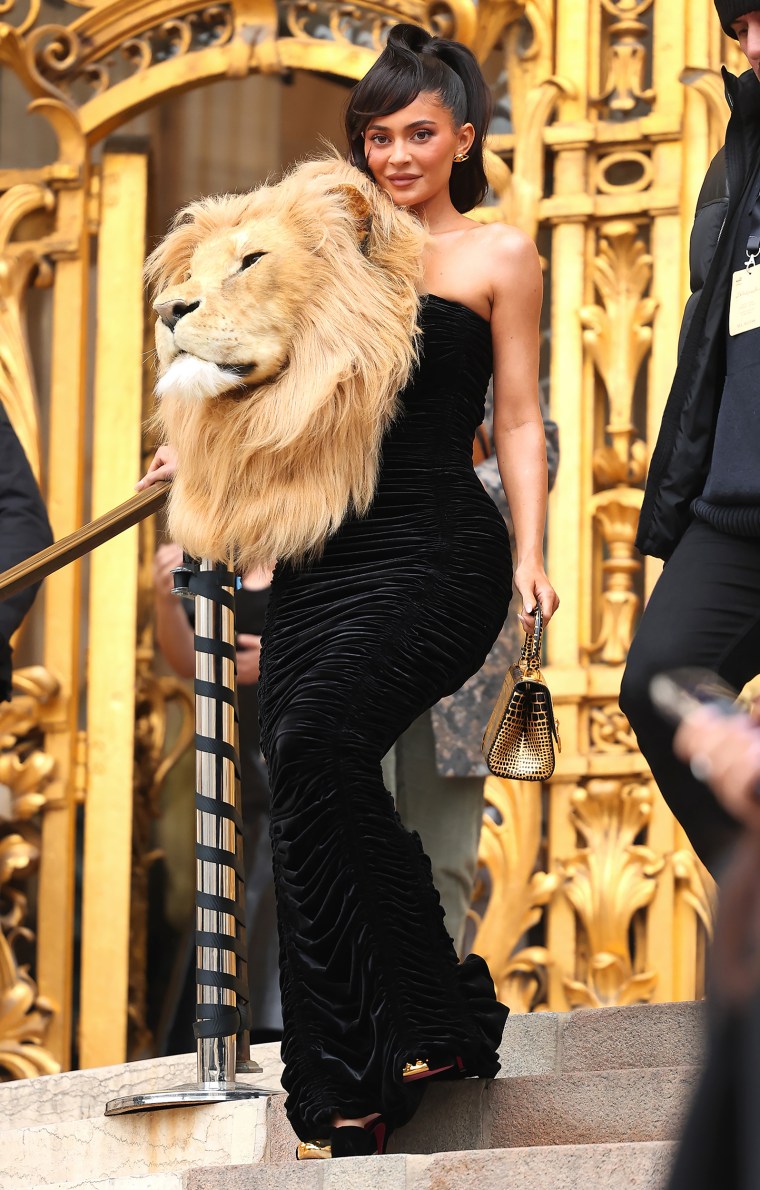 In an Instagram post, the designer explained how they created look the wild look.
"Leo Couture Embroidered Lion in hand sculpted foam, wool and silk faux fur, and hand painted to look as life-like as possible, celebrating the glory of the natural world," the caption said.
The piece Jenner wore was a part of Schiaparelli's three-part Inferno Couture collection of a lion, a leopard and a she-wolf. Models Shalom Harlow and Naomi Campbell wore the latter two on the runway while Irina Shayk donned the lion dress. Schiaparelli shared on Instagram that each of the three animals represented a different deadly sin.
"The leopard, the lion, and the she-wolf — representing lust, pride, and avarice in Dante's iconic allegory," the caption said.
Fittingly, Jenner recently revealed that the name of her almost 1-year-old son is Aire, the Hebrew word for "lion of God," according to Nameberry.com. Jenner, who shares Aire with Travis Scott, previously her son Wolf but two months after his birth, they announced they were changing it. Aire turns 2 on Feb. 2, one day after his sister Stormi's birthday on Feb. 1.