Kourtney Kardashian Barker is taking a trip down memory lane.
In a March 19 Instagram post, the 43-year-old reality star recalled meeting with her designers, Domenico Dolce and Stefano Gabbana of Dolce & Gabbana, one year ago to start designing the dress that she would wear during her Italian wedding to Travis Barker.
Kardashian Barker shared behind-the-scenes photos of her fitting, design meetings and sketches of the unique lace and satin corset mini dress. She also shared how a music video was the inspiration for the look.
"The first inspiration for my dress was when Travis and I were watching Guns N' Roses November Rain video one night before we were even engaged, and we said to each other 'this has to be our wedding,'" the Poosh founder wrote.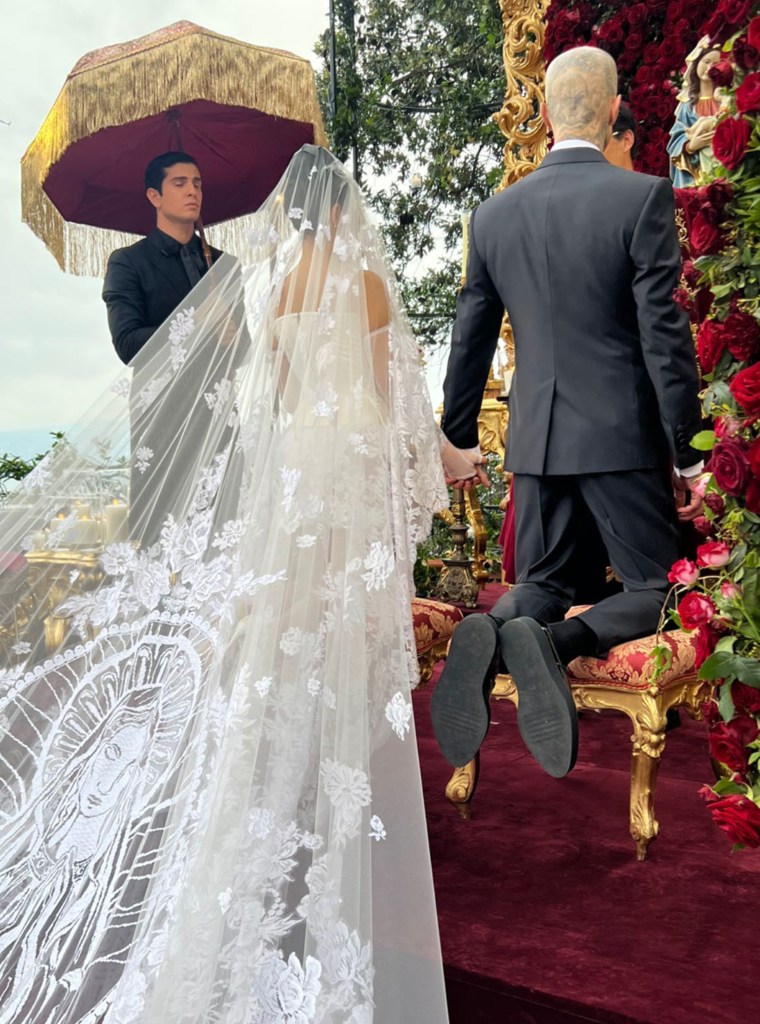 "She was wearing a short dress and I thought to myself 'I need a short dress!'" she continued. "I had more visions inspired by some 1990s campaigns of Monica Bellucci shot by Helmut Newton for Blumarine."
Kardashian Barker wrote that when they knew they were going to have their ceremony in Portofino, Italy, "it also influenced the vibes and feeling of the dress."
"I also just wanted to feel like we ran off to Italy and got married and wanted the dress and wedding to feel that way!" she detailed, before sharing how one of the drummer's tattoo designs was put on the veil. "When @dolcegabbana suggested putting Travis's head tattoo of the Virgin Mary on the handmade lace veil with the words from his tattoo: family, loyalty, respect underneath, I got chills and knew how special that felt. (And my little mini veil I wore to dinner ☺️)"
The mother of three concluded by noting that they planned every detail and the designers made her "dream come true all so so quickly and I'm so grateful to everyone who put their all into making it all happen!"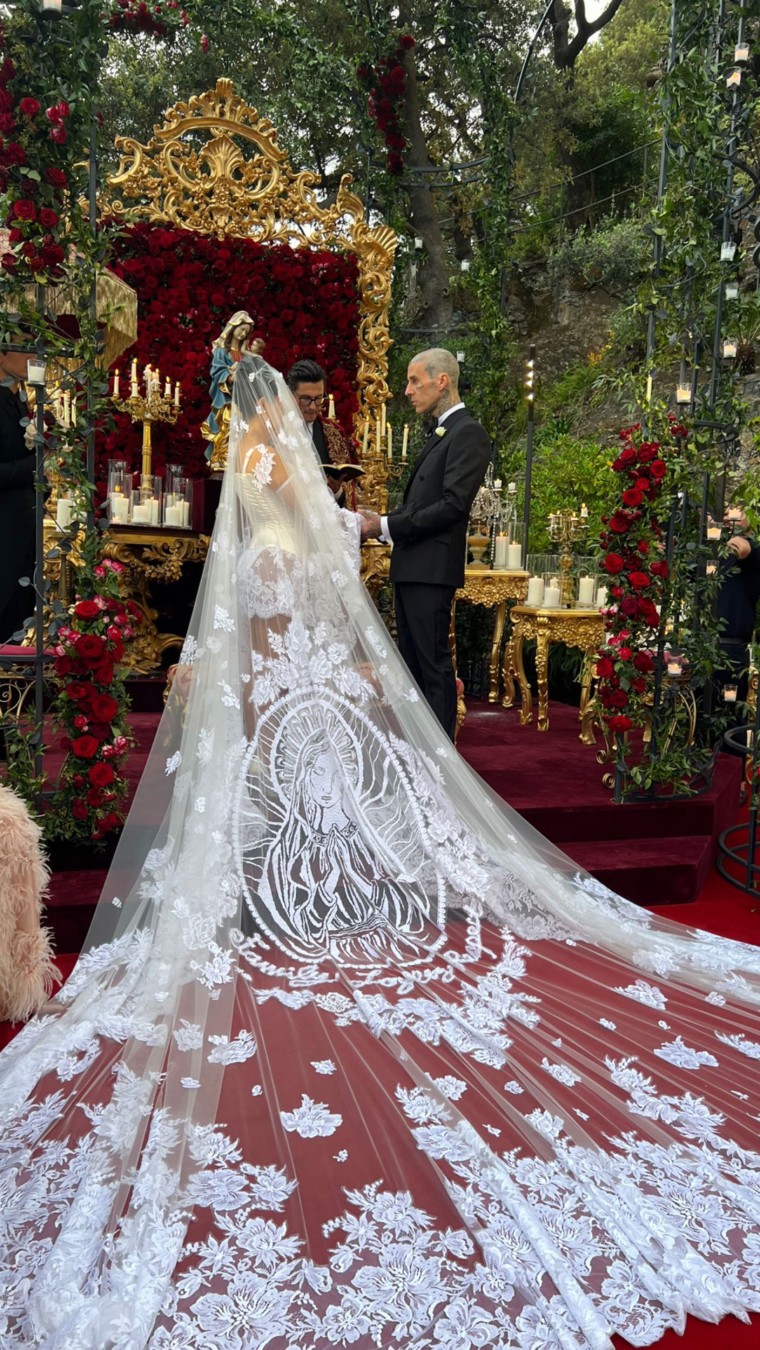 Kardashian Barker's first time seeing her wedding dress and fitting were documented in a November 2022 episode of "The Kardashians."
The couple first had a wedding ceremony in Las Vegas after the 2022 Grammys. However, they did not get legally married that day.
They would go on to officially become husband and wife at the Santa Barbara, California, courthouse on May 15. The newlyweds shared photos from the day, which included the bride's grandmother, Kris Jenner's mom, Mary Jo "MJ" Campbell.
The Barkers later traveled to Italy and held their ceremony on May 22.