Jennifer Lawrence is putting comfort on the top of her red carpet priority list — and looking classy while doing so.
While attending the Cannes Film Festival in France on May 21, Lawrence wore a gorgeous red gown with a sweeping train, and as some fans noticed, black flip-flops underneath.
"She got her flip flops on under the dress plsss," one fan wrote on Twitter.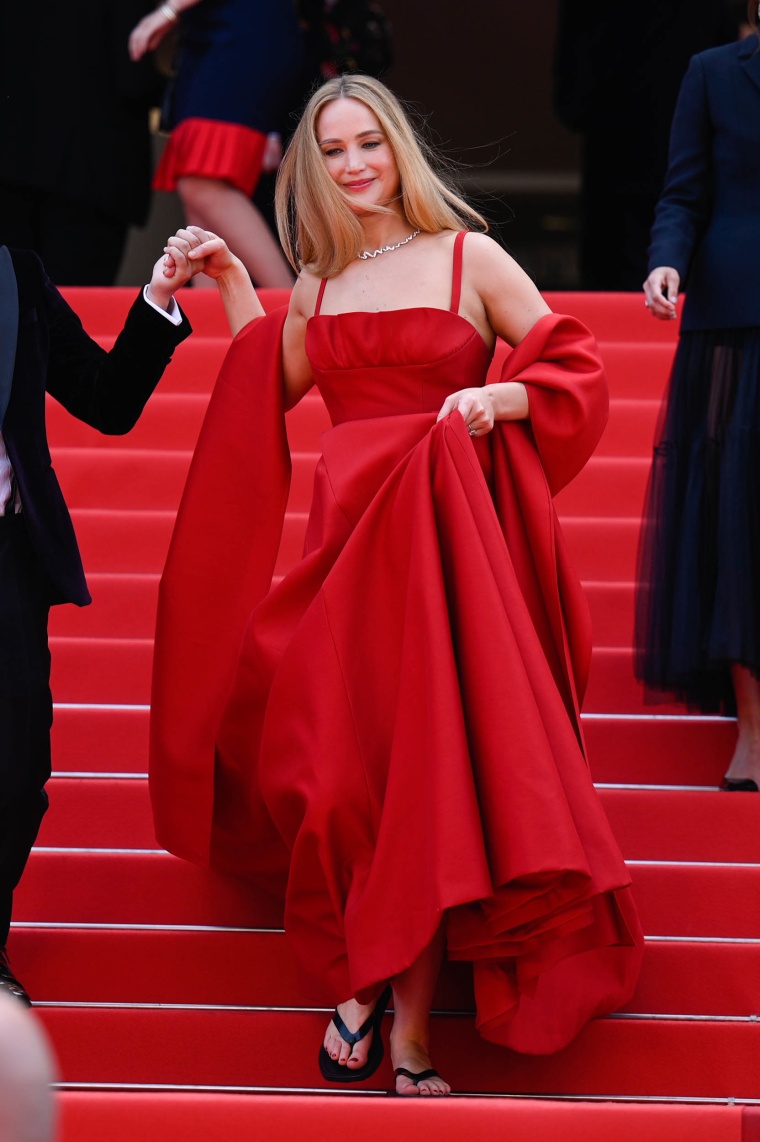 Other fans noted how she's "so real," "so right," "such an icon" and "a diva" for her footwear choice.
Another fan summed it up: "Queen of comfort and style."
The "Hunger Games" actor was attending a premiere of "Bread and Roses," a documentary she produced about the experiences of Afghanistan women under the Taliban.
She wore the red dress, envisioned by Christian Dior's Maria Grazia Chiuri, along with a sparking diamond necklace and wedding ring, according to Vogue.
Earlier in the day, Lawrence wore a chic gray knitted sheath dress, also designed by Dior, with a deep V in the back exposing parts of her satin bra and briefs underneath, according to Vogue.
The actor married Cooke Maroney, an art dealer, at a ceremony in Rhode Island in 2019. The pair welcomed a son, Cy, in 2022.
"The morning after I gave birth, I felt like my whole life had started over," she previously told Vogue of becoming a mother. "Like, 'Now is day one of my life.' I just stared. I was just so in love."