Hailey Bieber is kicking off the new year by embracing a throwback look. 
The 26-year-old model showed off her recent haircut in a TikTok video uploaded on Jan. 21. 
In the clip, Bieber zooms in on her shoes and her backyard before flipping the camera and revealing her new 'do. 
Since her fans last saw her, Bieber has chopped off her brown locks into a chin-length cropped haircut.
She shook her shorter tresses a couple times before smiling for the camera and ending the video. In the caption, she simply wrote, "Oops," and included a knife, chef and haircut emoji. 
One fan predicted in the comments that Bieber would start a trend with her updated look. 
"Literally every girl is gonna go cut their hair now lollllll" the TikTok user said. 
Another suggested, "Now go full blonde. BRING HAILEY BALDWIN BACK," referring to the lighter hair color Bieber sported in past years. 
Multiple fans gushed about how much they loved her hairstyle.
"Omg??!? i love it! you look so GOOD," one person wrote.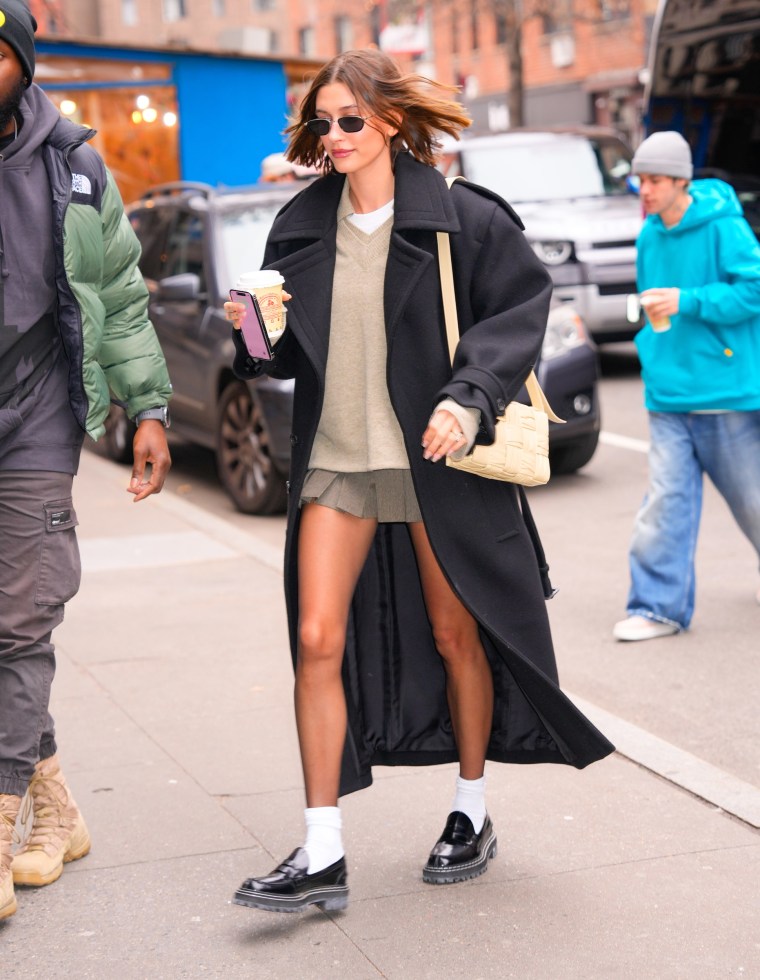 The entrepreneur has a history of trying out new colors and styles. 
Last year, she appeared on the cover of Allure's May issue with a pink bob.
She follows a couple other celebrities who have decided to change their signature looks in 2023.
On Jan. 17, Idina Menzel posted a short clip to Instagram to debut a short bob similar to Bieber's. 
"So this happened today," she captioned the video before tagging celebrity hairstylist Paul Norton. 
The Broadway star posed from multiple angles in the video as she scrunched her loosely curled hair. 
Model Bella Hadid seemed to temporarily ditch her longer locks and pay homage to Marilyn Monroe by donning a curly blond wig. 
Last week, Hadid shared an Instagram video of her touching up the shorter look with some hairspray before she stared at the camera and said, "I think I'm done. What do you think?"
It's early, but so far 2023 is turning out to be the year of the bobbed haircut.