Like many women, Christie Brinkley isn't quite sure if she wants to embrace her gray roots or fend off the silver strands for a little bit longer. But her son certainly thinks they look "cool."
The supermodel, 69, shared a relatable post on Instagram this week and revealed that she's still debating how she wants to handle the patch of gray at her roots.
"Grey sky! Gray hair! The second you see gray hair it raises the question, just like when you cut bangs ..to keep or not to keep? Thank goodness both are just a personal preference or a fun change of pace," she captioned the post.
In the first photo, Brinkley dons a big grin as she sits on the beach. Her gray roots are slightly visible as the wind whips around her hair.
The mother of three might not be sure how to feel about the look, but she said one of her children, 27-year-old son Jack, is encouraging her to rock her grays with pride.
"My son thinks it looks cool, but I think I may want to wait till it's more like the silver whitecaps than the grey wave itself! The verdict is still out!" she continued.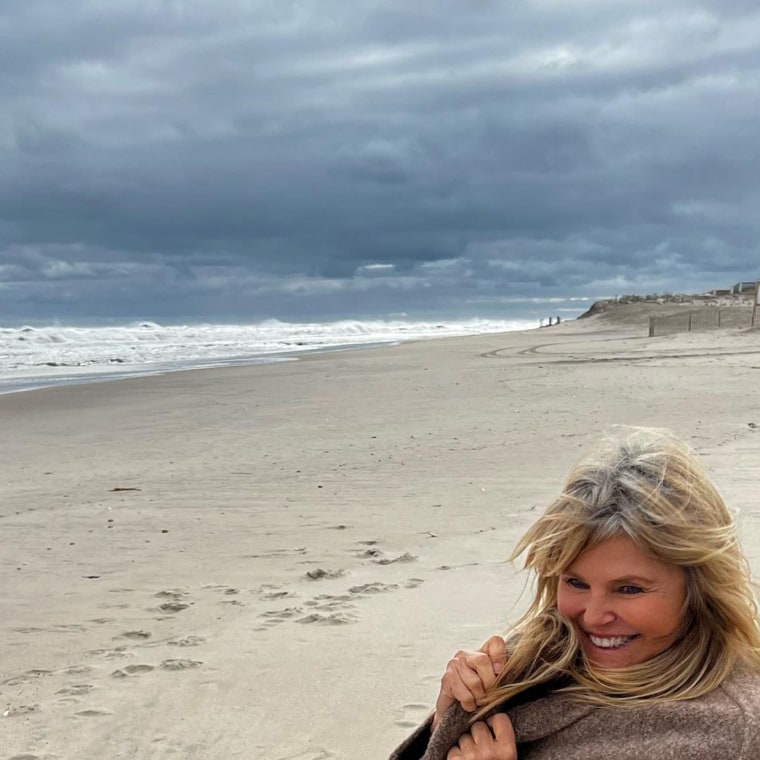 Brinkley's Instagram followers seemed to be mixed in their opinions, with some suggesting that she go gray and some saying she should hold on to her blond locks for longer.
"Stay blonde! It suits you," one wrote. Another commented, "You're gorgeous regardless, but I think you should remain a California blonde!"
On the opposite end of the spectrum, some folks thought it was refreshing that Brinkley was considering making the big leap to gray hair.
"Gray is the new blonde…you would look stunning!" one Instagram user said. Another shared the following advice: "My vote is to embrace the natural beauty of your hair! Since I stopped colouring my hair I was surprised to discover I got more compliments on it than I have ever had before."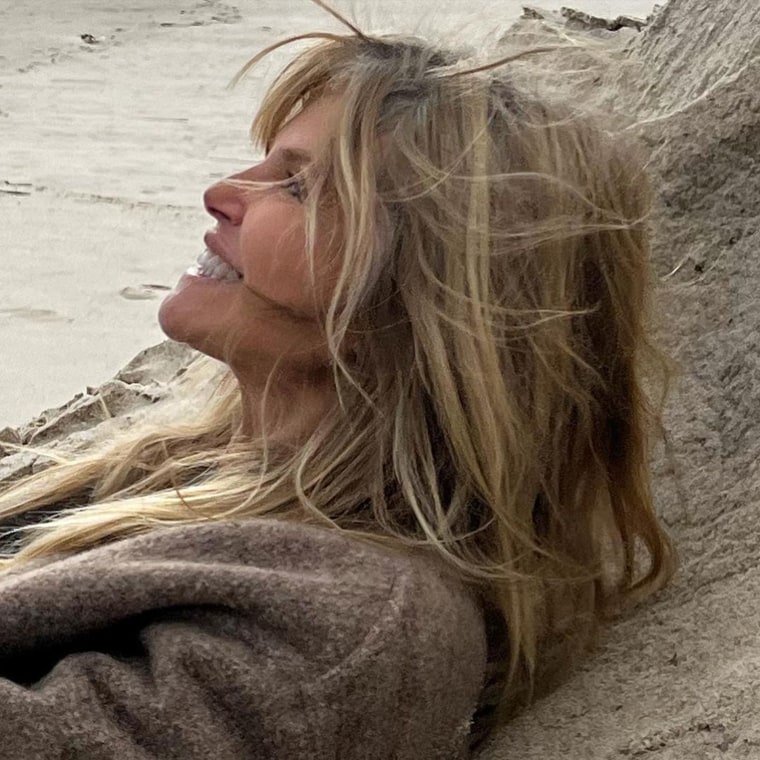 One social media user summed it up best with this comment: "Personal choice… gray hair is just a color. Bottom line is that you're beautiful no matter your hair color. Hair color does not indicate beauty nor youth. It's irrelevant!"
This isn't the first time that the supermodel has flirted with silver strands. In 2020, she shared photos of her gray roots and explained that she decided to skip one of her coloring appointments.
"I was scheduled for color before I left NYC 3 weeks ago but decided I would go easy on my hair and just do it when I got home ... as a result I have gone back to my roots … and boy was I ever surprised to see my 'nature's highlights' are more silver than gold!" she wrote before asking her fans if they prefer her with blond or gray hair.
The modeling icon has also been open about other elements of aging in recent years and revealed that she was diagnosed with glaucoma in 2021 and underwent surgery to treat the eye condition.
The same year, Brinkley also announced that she had undergone hip replacement surgery to help her treat pain from a past injury.
Related: