Brooklyn Decker said bye, bye to her long locks.
The "Grace and Frankie" star was ready for a change when it came to her hairstyle and decided to chop off her blonde tresses. In an Instagram post shared on June 2, the actor showed off her new bob hairstyle, as well as video of the process.
"Yesterday at 3:38 we made a decision and at 5:30 we did a thing…" Decker, 36, captioned her post, which included a before photo, video of hairstylist Dhiran Mistry cutting her hair, and cute photos of her freshly cut bob.
There's also a photo of her riding in the car with husband Andy Roddick and a text exchange between her and Mistry confirming her haircut.
The timestamp on the text shows 3:38, which she noted in the caption, and then Mistry confirming to go over to the salon at 5:30.
Mistry also shared a time lapse video of the haircut on his Instagram. In the comments section, Decker wrote, "I'm so so so so so so so beyond happy" and added a smiley face.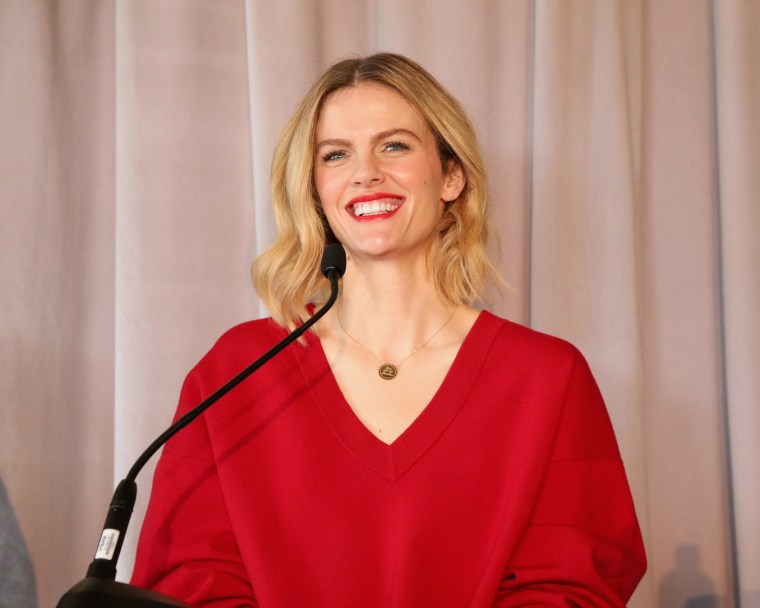 Decker had been sporting long hair past her shoulders for the last couple of years. The last time she had shorter locks was back in 2019. In March of that year, the "Just Go With It" actor also had a tousled bob.
It appears many stars are going shorter as the weather gets warmer. Just a couple days before, Katharine McPhee Foster debuted her chin-length bob with blonde highlights.
"Mad Men" alum January Jones opted for a dramatic pixie hairstyle, Mandy Moore also showed off her fresh cut and it reminded people of her "This Is Us" character's look. Tia Mowry embarked on a new chapter in her life by saying goodbye to her hair and hello to a shortly-cropped haircut that is slightly longer in the front.