Blac Chyna turned heads at the 2023 Grammy Awards.
The model and reality star appeared to channel "Black Swan" for her red carpet look at the Crypto.com Arena in Los Angeles on Feb. 5. Blac Chyna, 34, was decked out in a black feathered leotard featuring an array of beads and sequins.
The look was amplified with feathers surrounding her upper body, and her hair was covered as she wore a black bedazzled head cap. She completed the look with black tights and single-strap heels.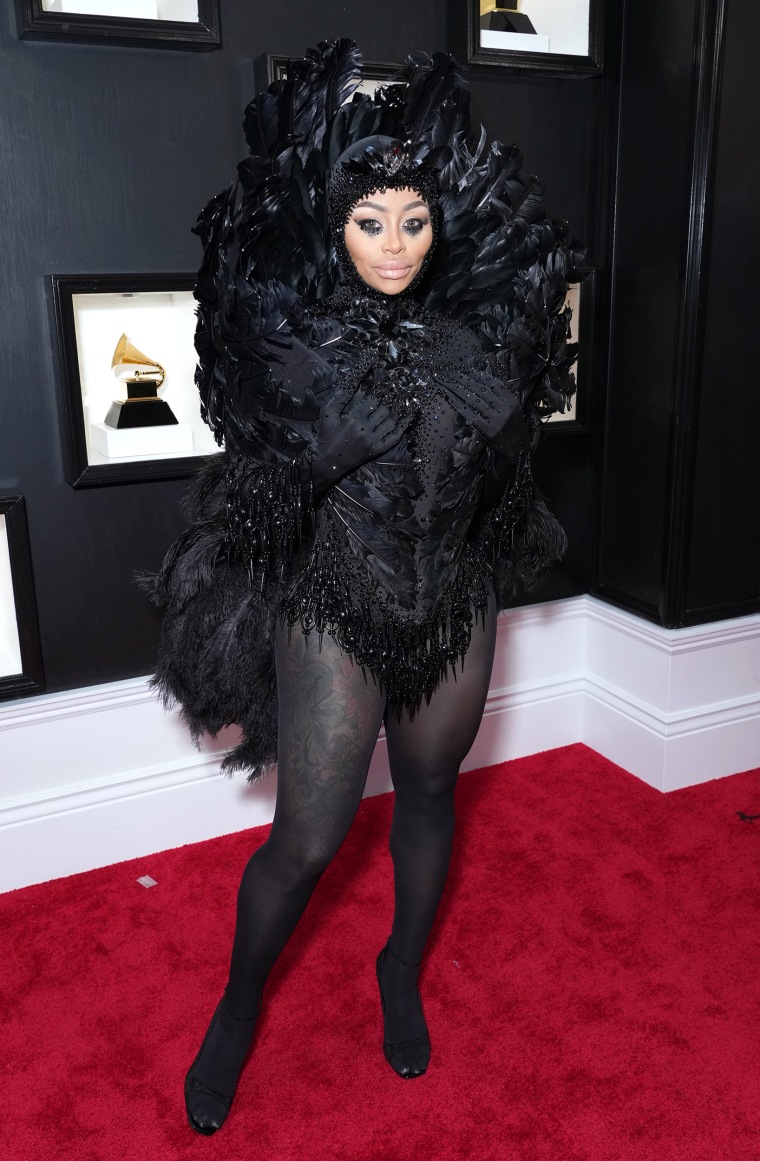 The last time Blac Chyna attended the ceremony was at the 2020 ceremony, where she arrived in a red glittery gown.
This year, there are plenty of noteworthy red carpet looks, including Lizzo, Sam Smith and Bebe Rexha, among many others.
Hosted by comedian and former "Daily Show" host Trevor Noah, the 2023 Grammys are broadcast live from the Crypto.com Arena in Los Angeles at 8 p.m. ET/5 p.m. PT. They are available to watch on CBS and various streaming platforms.
Beyoncé leads the list of nominees with nine nominations, with stars like Harry Styles, Adele, Bad Bunny and more also up for awards. Performers include Styles, Lizzo, Bad Bunny and more.
Follow TODAY.com for complete Grammys coverage, including this year's winners, unexpected moments, and can't-miss performances from the biggest names in music.