By InStyle.com
Ever the hair chameleon, Rihanna changed up her 'do again! The just-blond star stepped out in dark strands with a shaved side at the "Battleship" press conference in Japan. (Officially, that makes three dramatic color changes — chestnut to blond to dark sable — in 2012 thus far.) 
Instyle.com: Rihanna's Transformation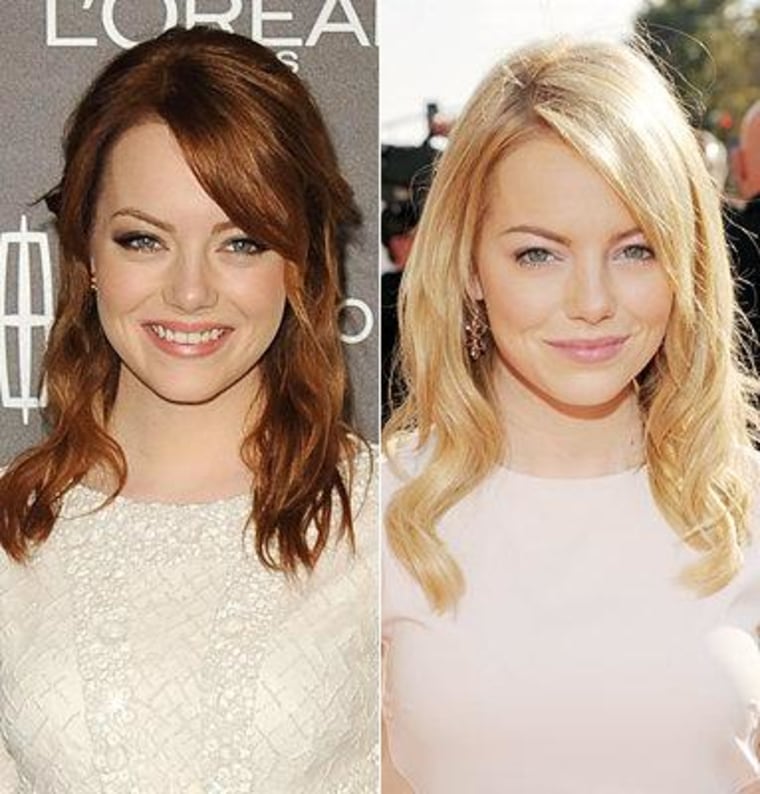 Meanwhile, Emma Stone debuted honey blond strands at the 2012 Kids' Choice Awards, a departure from her signature cinnamon shade. This isn't the first time Stone has lightened her locks — she also worked a pale blond hue while filming "The Amazing Spider-Man", out July 3rd. Tell us: Do you like her new style? Let us know in the comments!
More from Instyle.com: Emma Stone's Transformation
See 43 More of the Biggest Celebrity Hair Makeovers of 2012
Kids' Choice Awards 2012 Red Carpet: What Everyone Wore!