It wouldn't be the Grammys if music's biggest stars didn't dress a bit controversially. Here are the 2017 red carpet looks we can't stop talking about.
CeeLo Green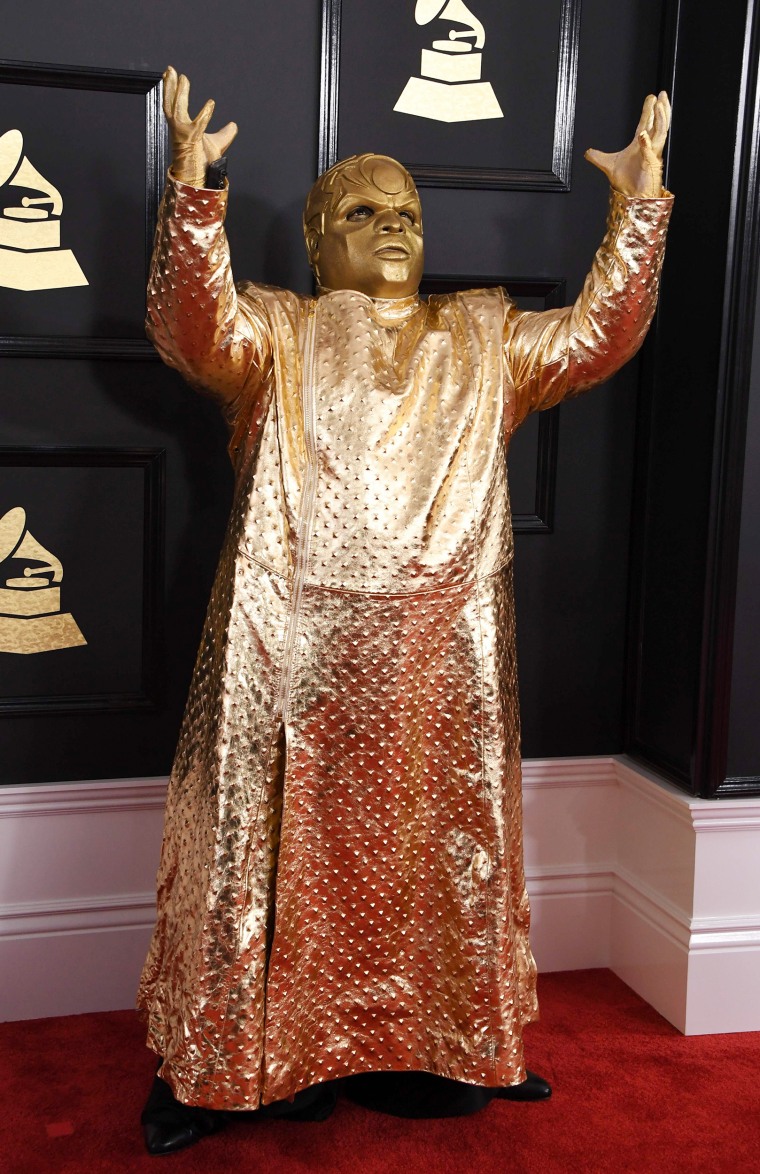 CeeLo Green channels his alter ego, Gnarly Davidson, on the red carpet.
RELATED: See the best-dressed stars at the Grammy Awards 2017
Girl Crush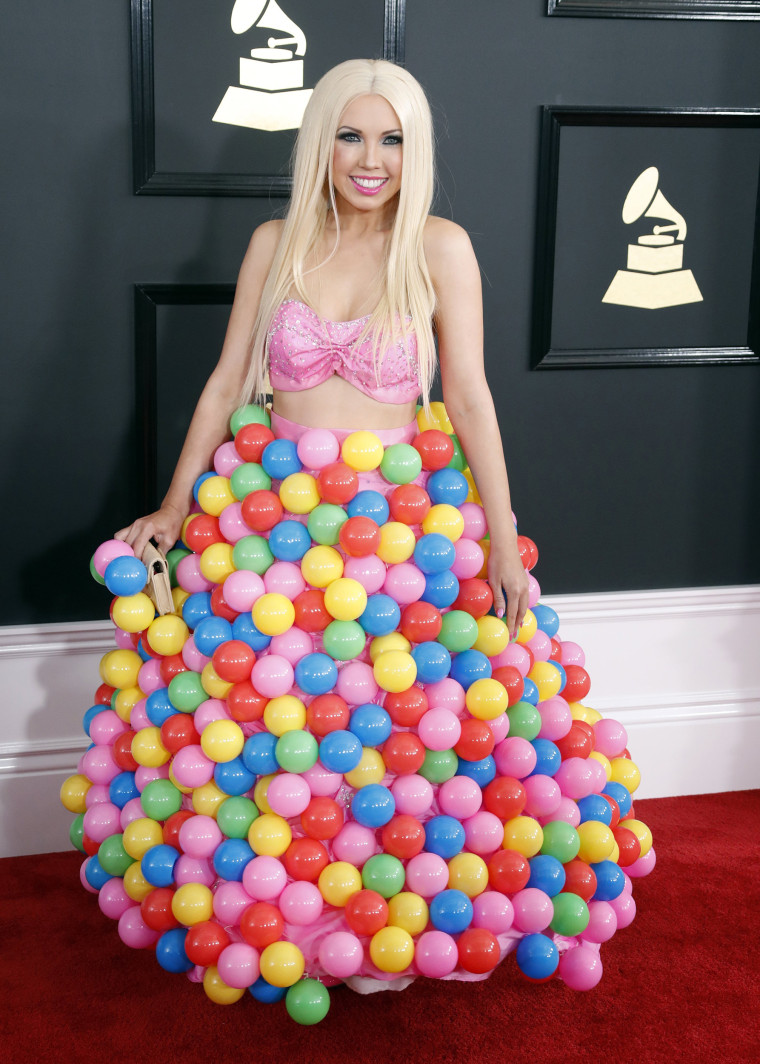 This up-and-coming pop star is making a name for herself on the red carpet in this fun look. Is it inspired by a ball pit or a gumball machine? Either way, the Grammys is the right place to wear it.
Joy Villa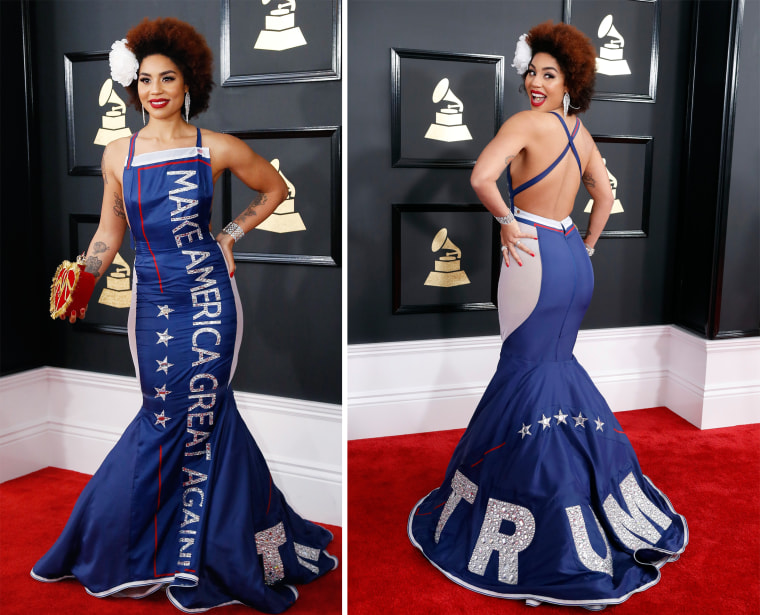 Joy Villa doesn't need an interview to make her views known. The singer's red, white and blue gown had "Trump" and his slogan, "Make America Great Again" written on either side.
Rose McGowan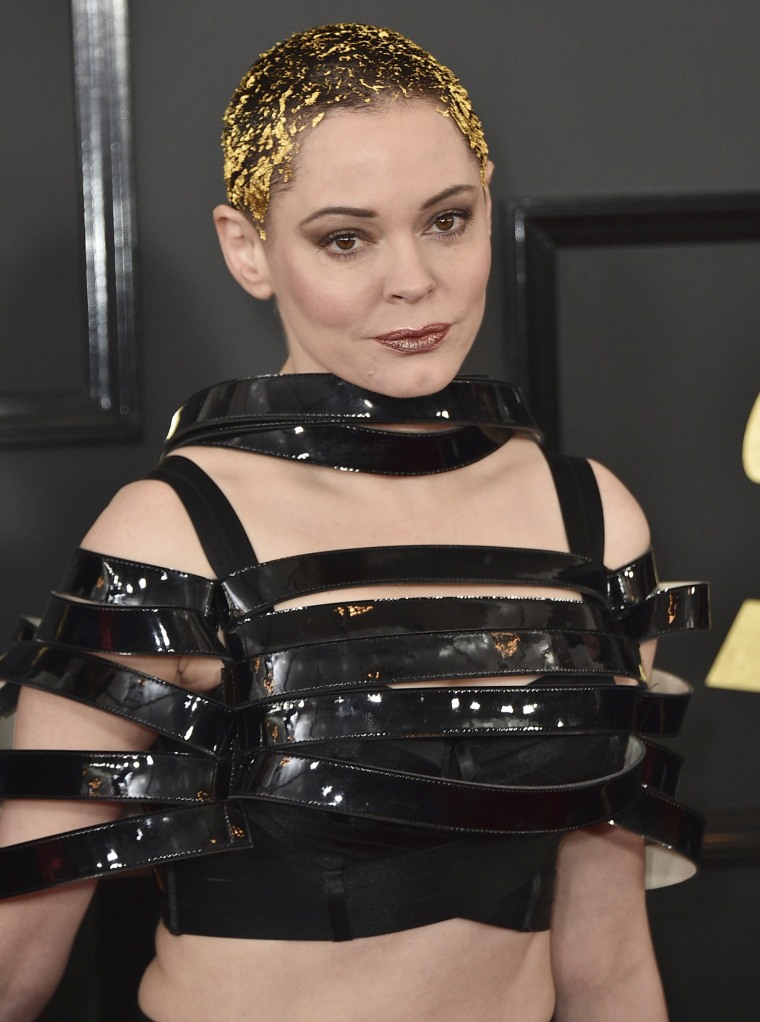 With gold foil in her hair and black pleather wrapped around her shoulders, Rose McGowan channels her younger self in this punk rock look.
RELATED: What you didn't see on TV: Stars share behind-the-scenes Grammys photos
Lady Gaga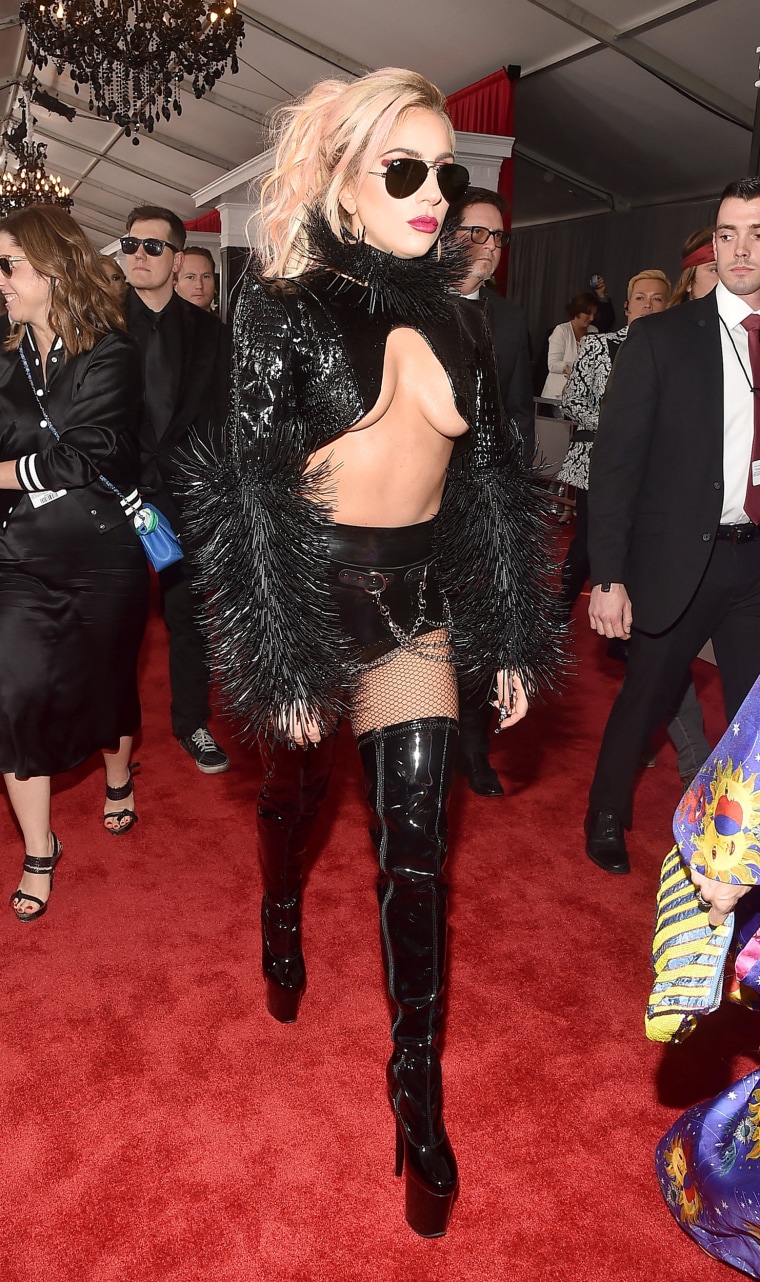 While it's not exactly a meat dress, Lady Gaga is looking as scandalous as we've seen her in recent memory.
Jacqueline Van Bierk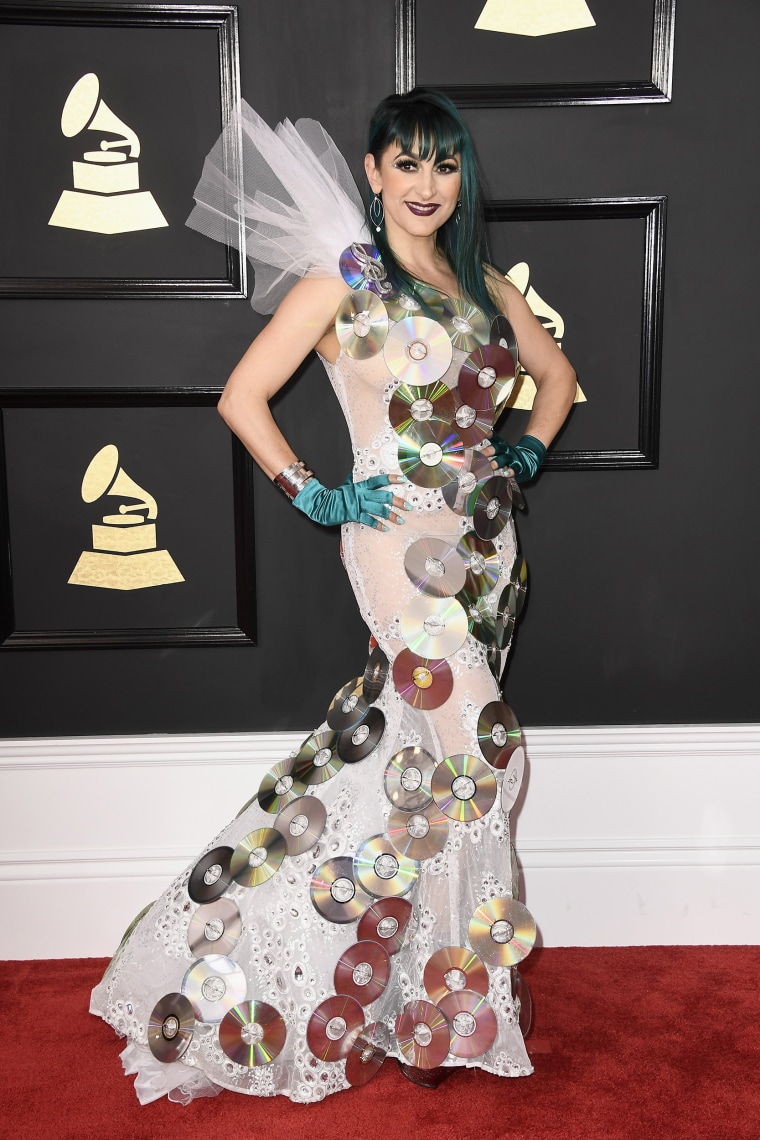 Electronic music star Jacqueline Van Bierk wears a showstopping dress covered in CDs. Remember those?