Carrie Underwood is known for being a force in fashion, but at the 2017 CMA Awards, she really outdid herself.
From cobalt blue gowns with dramatic plunging necklines to sparkly ruby bodysuits — the singer and host just might have stolen the show.
Here's a look at all of Underwood's looks — get ready to fall in love!
1. Bright blue on the red carpet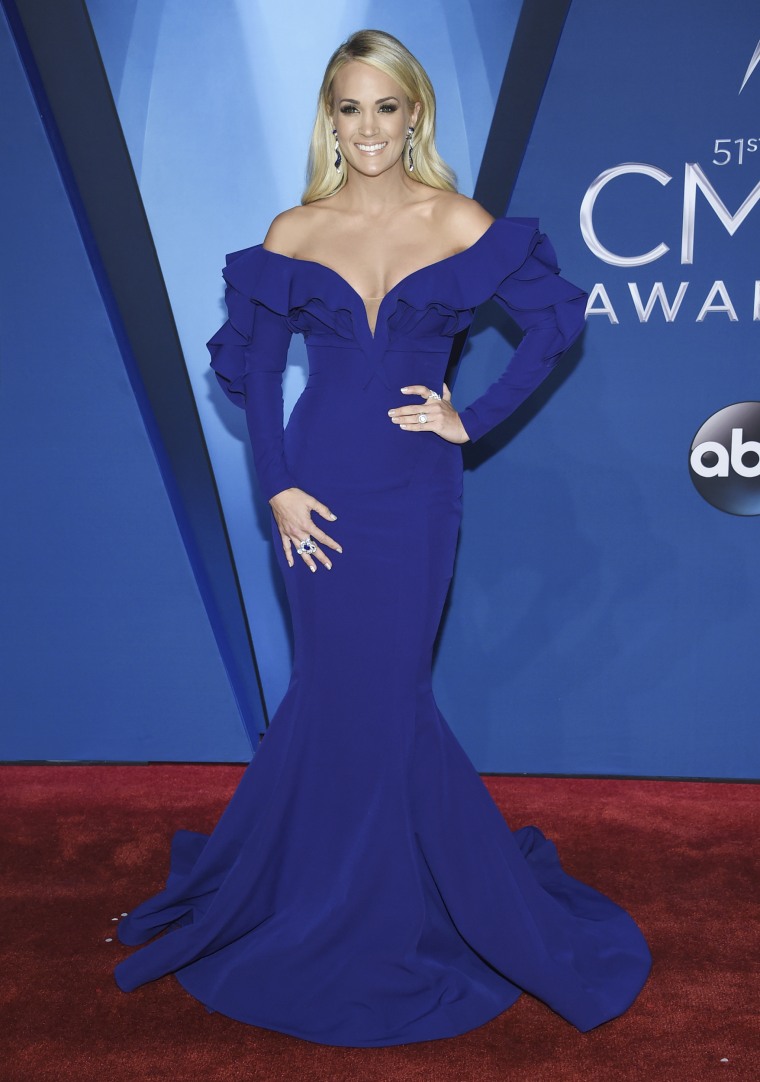 This dress would have been a showstopper anywhere, but it really was a stand out on the red carpet. Underwood wore her hair down and straight, but brushed it behind her shoulders to show off the gorgeous plunging neckline.
2. The long sleeved, embellished princess gown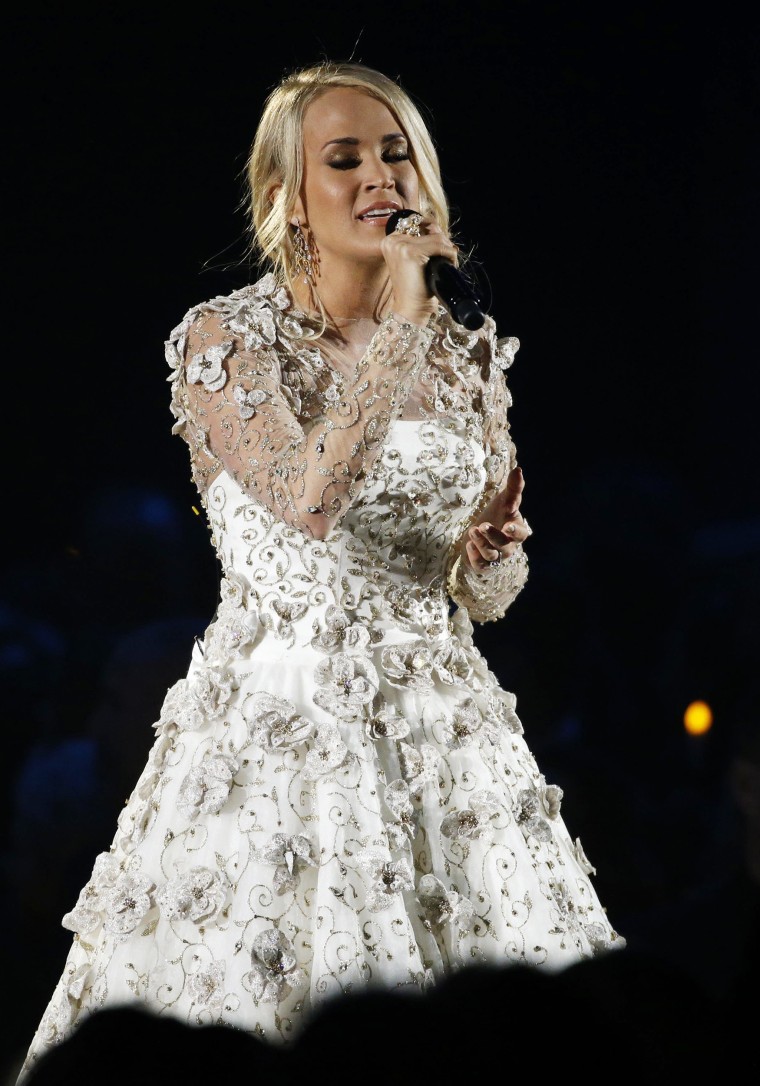 To call this gown stunning wouldn't do it justice: it's absolutely breathtaking. The gown featured sheer long sleeves, a princess cut and glittery flower embellishments. It's so special, this dress looks like a dream wedding gown!
3. Pink mini dress with crystal blue heels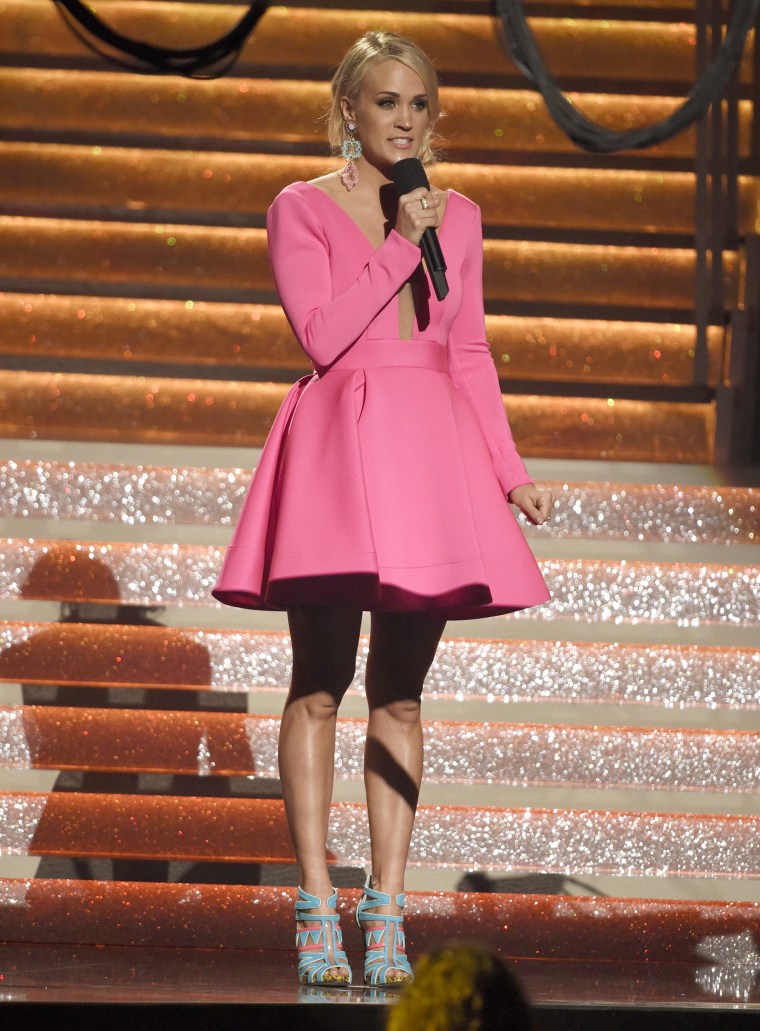 This look was definitely Underwood's most fun of the night. It featured a hot pink A-line dress with long sleeves and a plunging neckline (sensing a theme, anyone?). The best part? The singer paired the dress with crystal blue sky-high heels and matching chandelier earrings.
4. Ruby and "red-y" to party!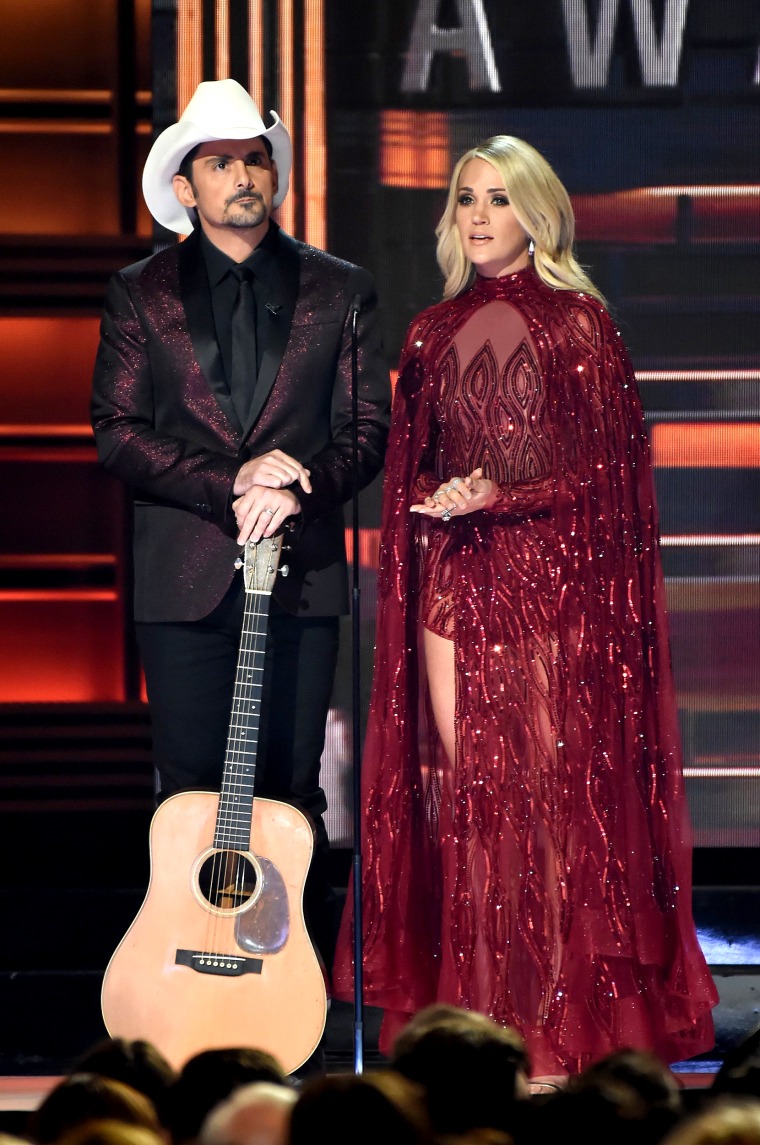 This look was the epitome of a dramatic stage look. The form-fitting ruby red body suit with a matching cape made quite an impact when she strode on stage.
5. The flower-filled jumpsuit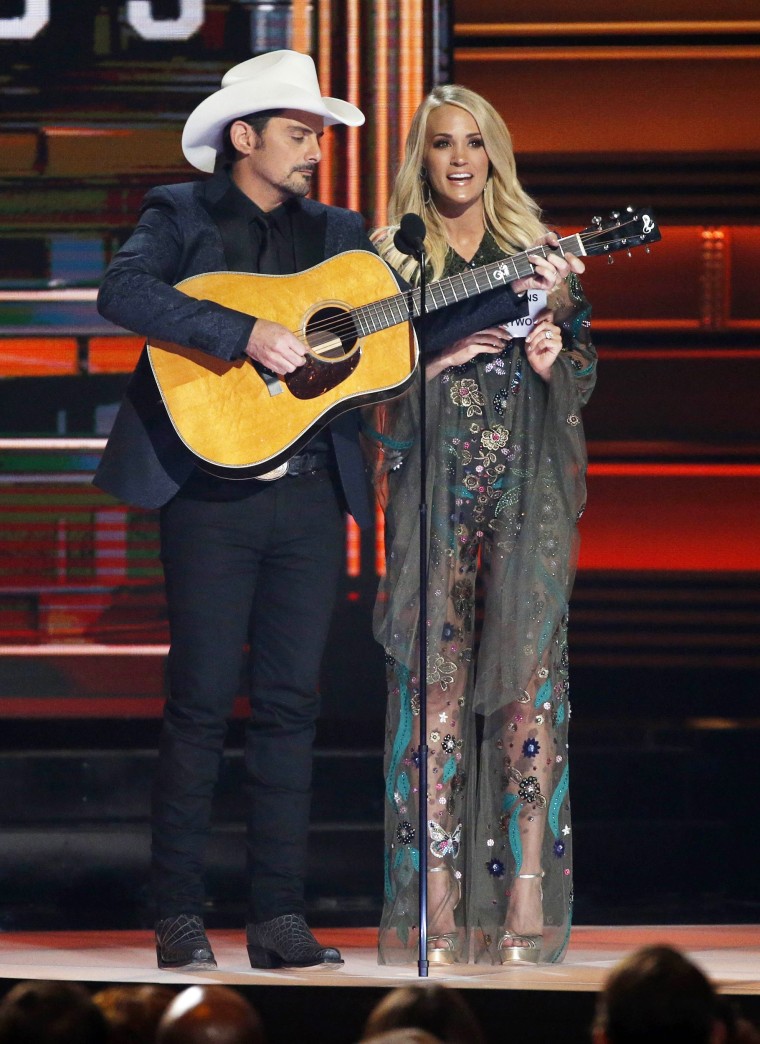 The most unique look of the night had to be Underwood's sheer jumpsuit, which was embroidered with multicolor flowers.
6. The metallic mini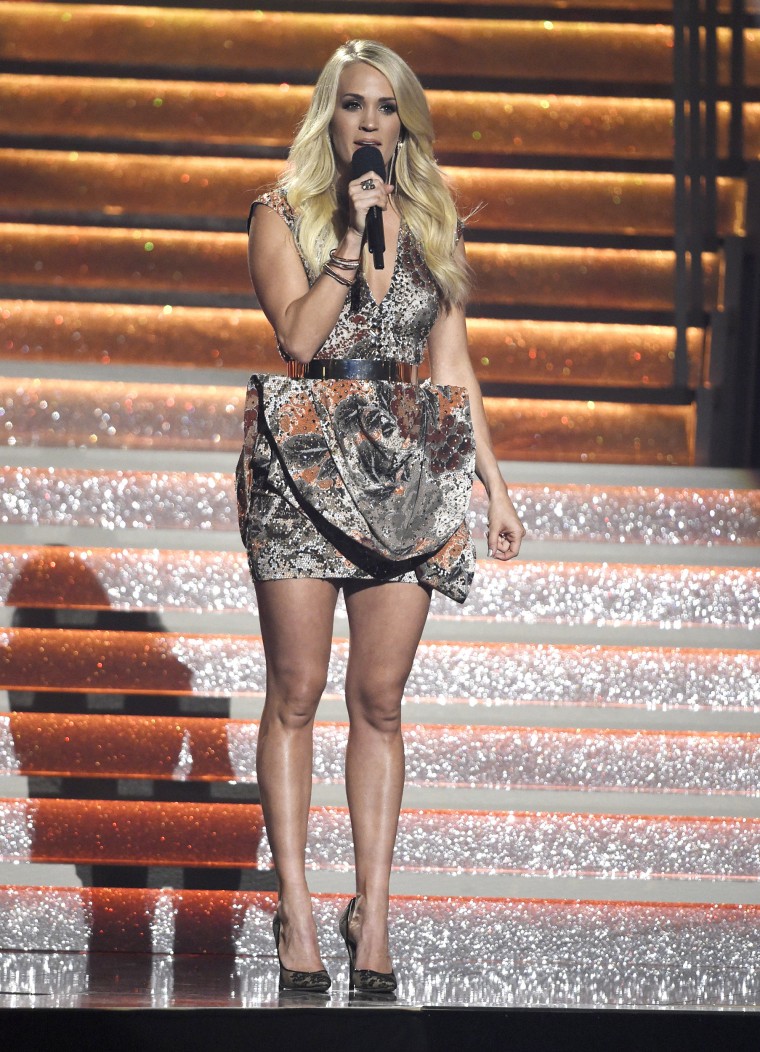 Underwood kept the stage shining with a metallic mini that featured a shiny gold belt. She paired it with bangles and similarly shiny heels.
7. Fairy tale-worthy black-and-white ballgown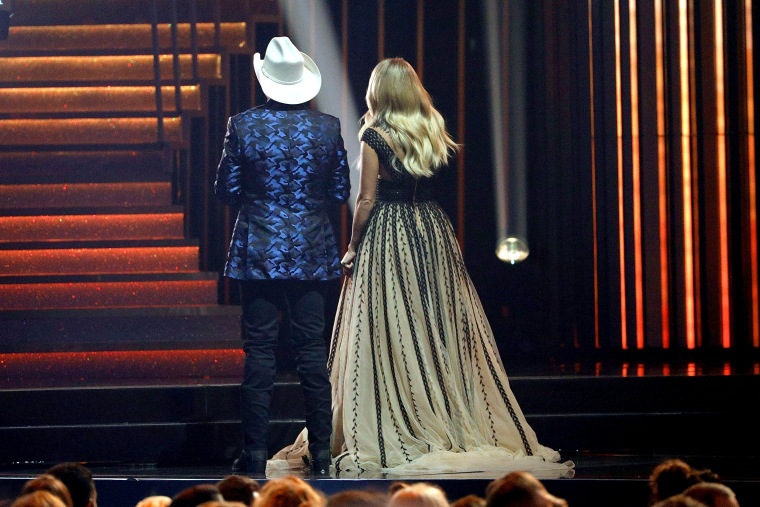 After a few flirty looks, this sweeping black-and-white ballgown certainly made a statement. Fitted on top, the gown fell into beautiful black-and-white striped organza skirt on the bottom.
8. Backless, sheer and gold all over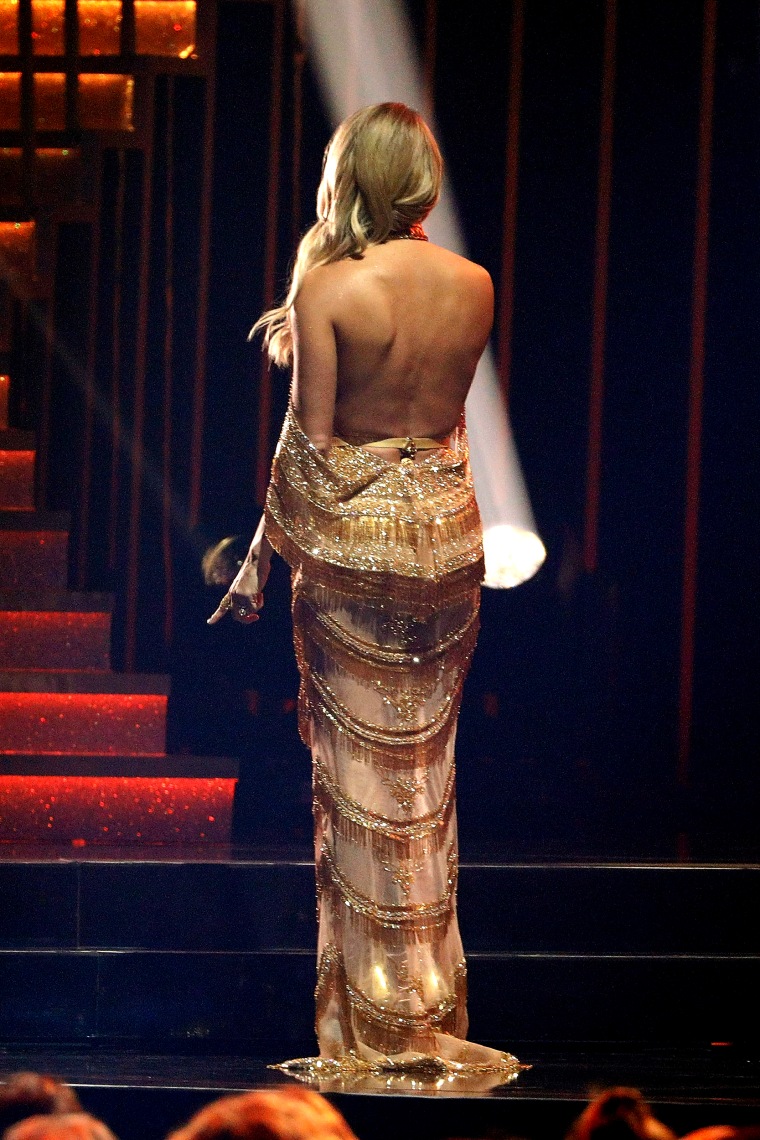 Underwood looked statuesque in this sheer gold gown. To accentuate the beautiful backless number, the star wore her hair wavy and pulled to the side.
9. The white-and-nude romper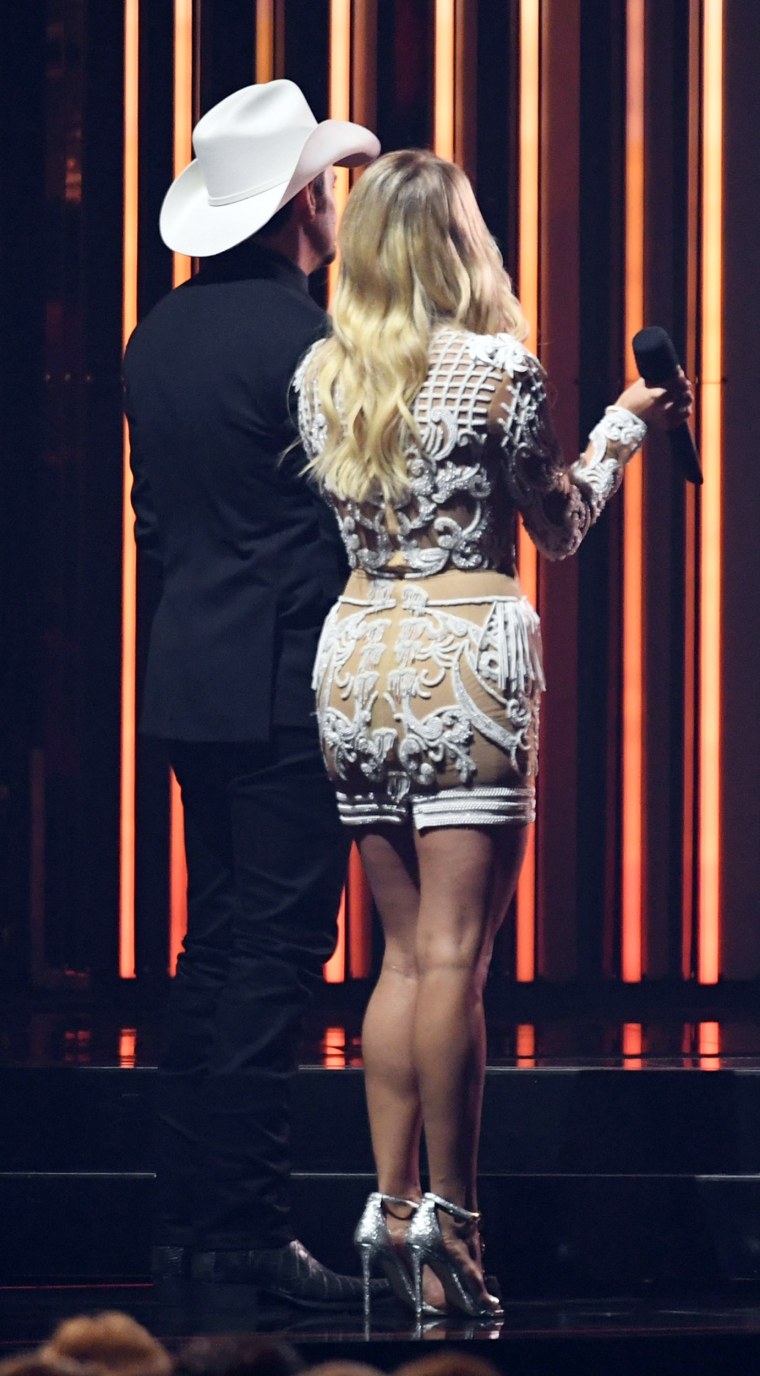 This look was ready for a party — which the host definitely delivered! The fitted white lace jumper was paired with glittery silver heels.
10. The lilac sweetheart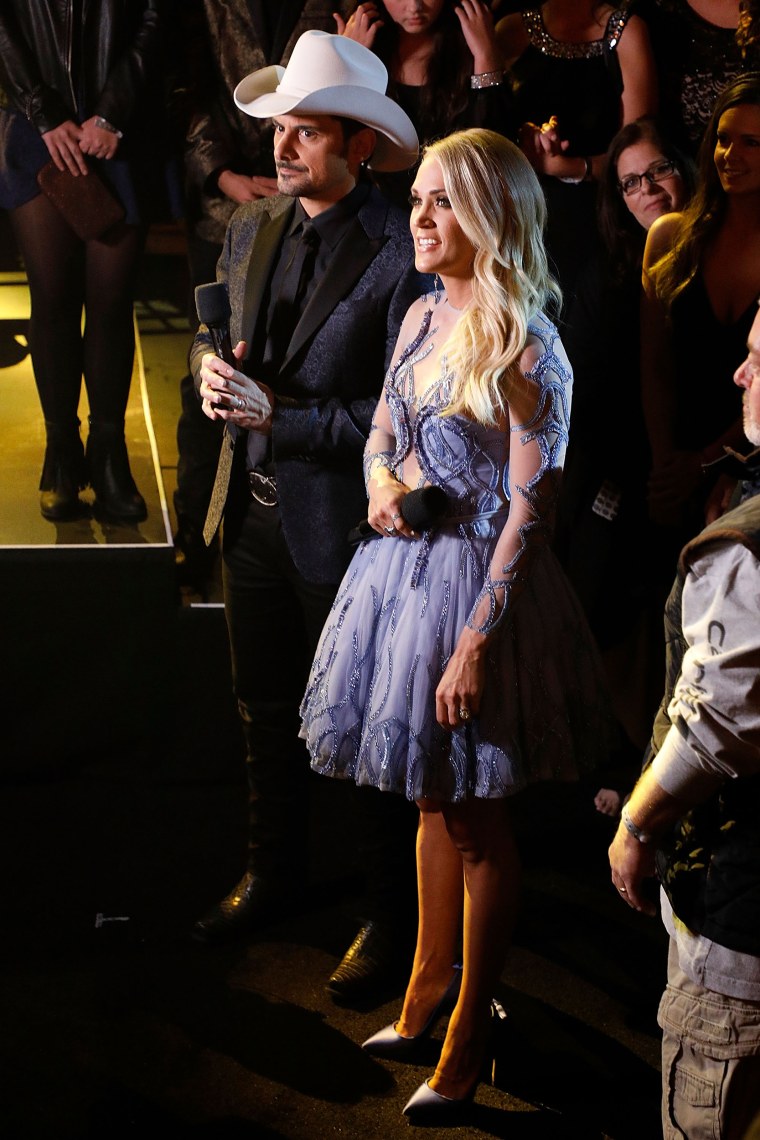 Lilac is such a unique color that's rarely incorporated into red carpet fashion, but Underwood pulled it off perfectly with this embellished darling. She even had heels that matched!
11. The nearly nude jumpsuit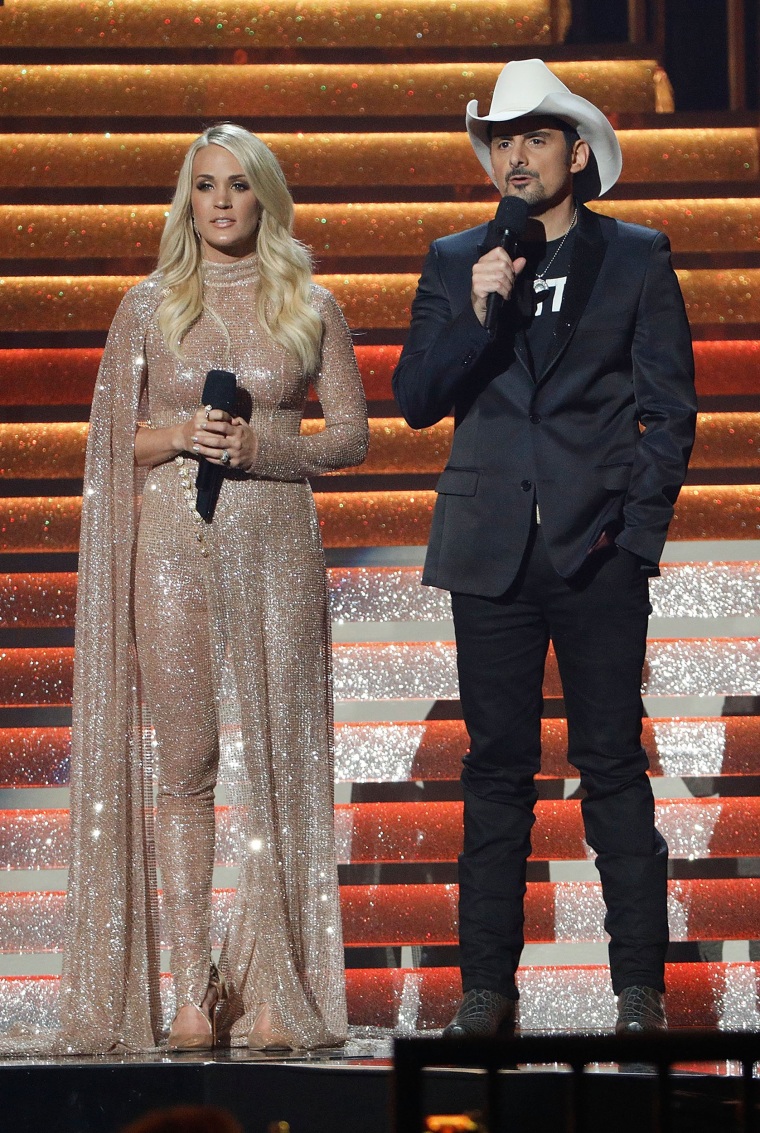 This gorgeous, glittery nude jumpsuit features a cape over the right shoulder, and a skirt over the left hip. That only sounds weird until you see it on Underwood — she, of course, rocked it!