When Susie Lello and her fiancé Miles Osei first planned their July 30 wedding, they weren't out to impress anyone with "the biggest" or "most lavish" ceremony.
They were going to "make it real" — with a one-of-a-kind neighborhood block party in Lello's hometown of Mt. Prospect, Illinois.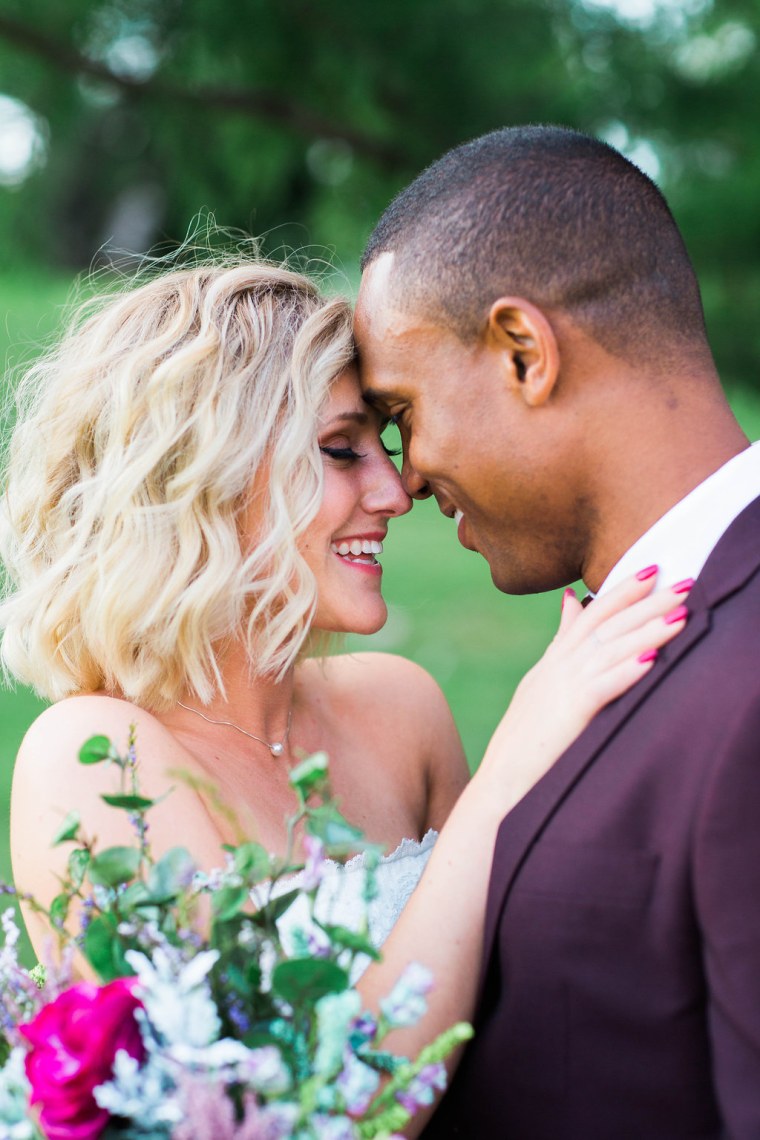 "Having a huge venue and spending a lot of money just wasn't our thing and being 'uptight' is just not our style," Osei told TODAY.com. "We knew we wanted to make it meaningful to us, to really enjoy our wedding with family and friends."
The couple eschewed the traditional wedding venue and decided to hold their ceremony and reception right in the middle of the street in the bride's beloved hometown.
"It made sense to do something special in the place we felt most at home. And that was right at home," Lello shared with TODAY.com.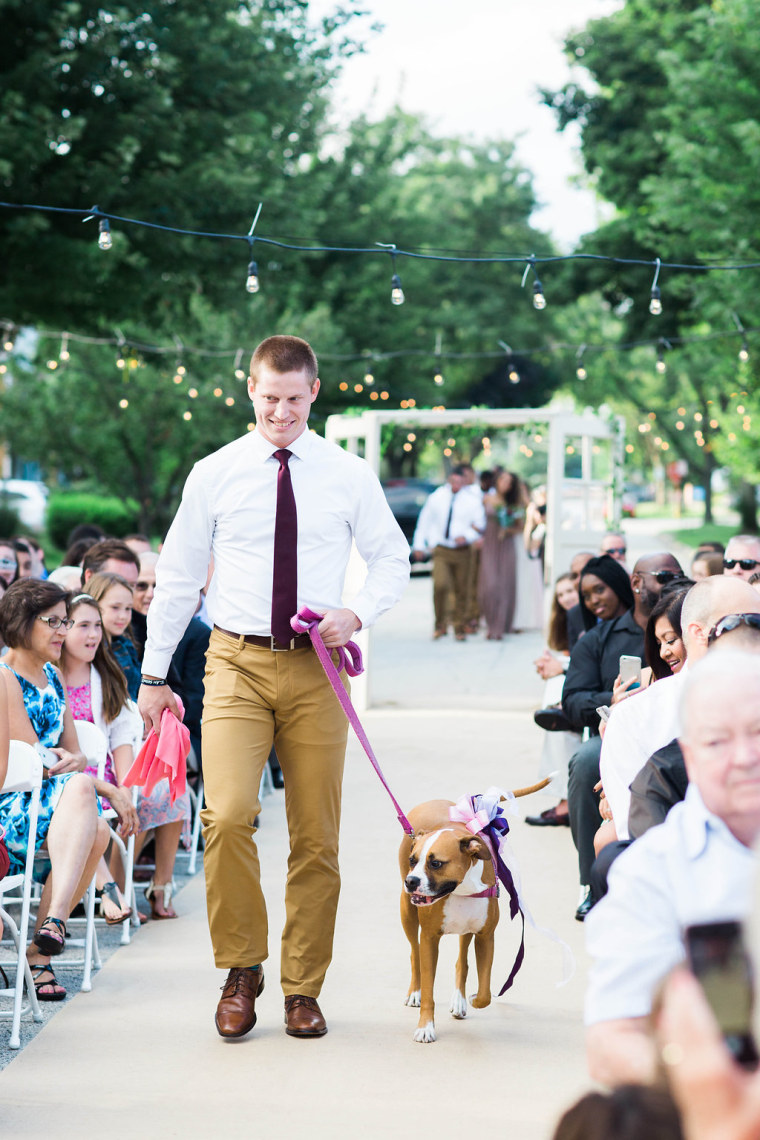 At first, Lello thought she could handle all the planning, but soon found herself unable to keep up. "I thought I'd do everything and it was feeling overwhelming," she said.
Then, something magical happened: The block party wedding became a true neighborhood production.
"All kinds of people came out to help and it was extremely humbling," said Osei.
"Suddenly I didn't have to ask anyone," Lello added, as neighbor after neighbor stepped up.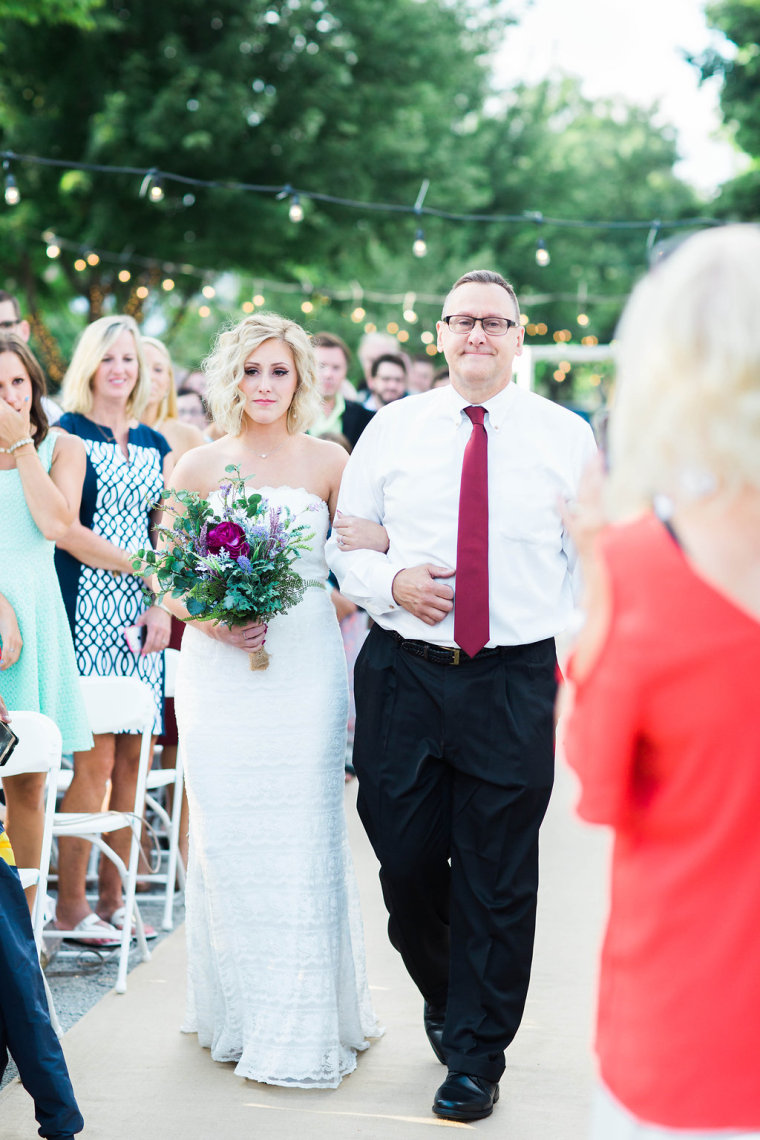 Her dad, Anthony, and neighbors made lists and timelines and traded tasks, she said.
"One ironed 100 feet of burlap for a ceremony aisle runner. Another group scrubbed and soaked more than 400 forks and knives to remove tarnish, and others hung street lights. Neighbors tied twine around napkins, set up chairs and tables, shot wedding video, provided music, bussed the dirty dishes and even little sisters of my friends scooped ice cream."
Another friend took 200 mason jars bought for favors and embellished them with ribbons and pictures of the blissful pair.
"These are just the kinds of selfless people I'm surrounded by," Lello said.
Her dad earned the title "Dad Mom," she said, crafting centerpieces with a next-door neighbor who cut hydrangeas growing between their two houses. He also fashioned outdoor "welcome doors" so guests felt like VIPs.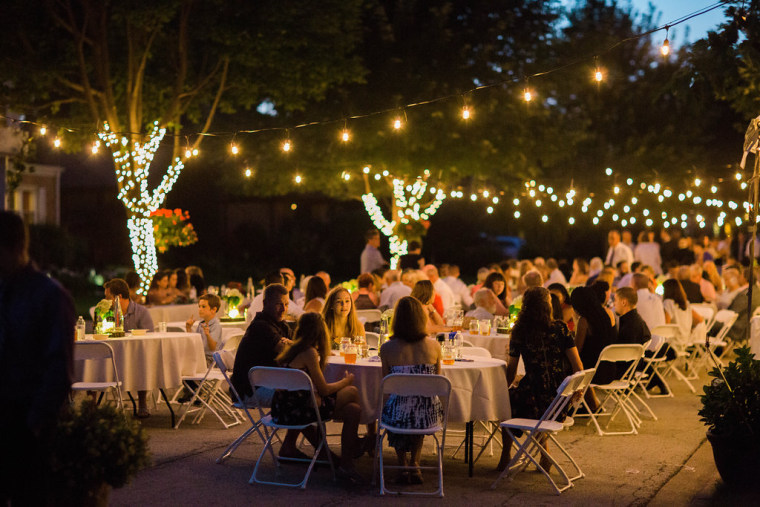 They posted their preliminary invitation online with hashtags #ComingToABlockNearYou and #OseiYoullMarryMeAlready.
For those accepting, the RSVP email was NotAPartyUntiliShowUp@gmail.com, while guests sending regrets were directed to email YoureGoing2RegretThis@gmail.com "to let us know why you're making the biggest mistake of your life."
Guests were warned they "must be prepared to dance in a way that you'll most likely regret the next morning."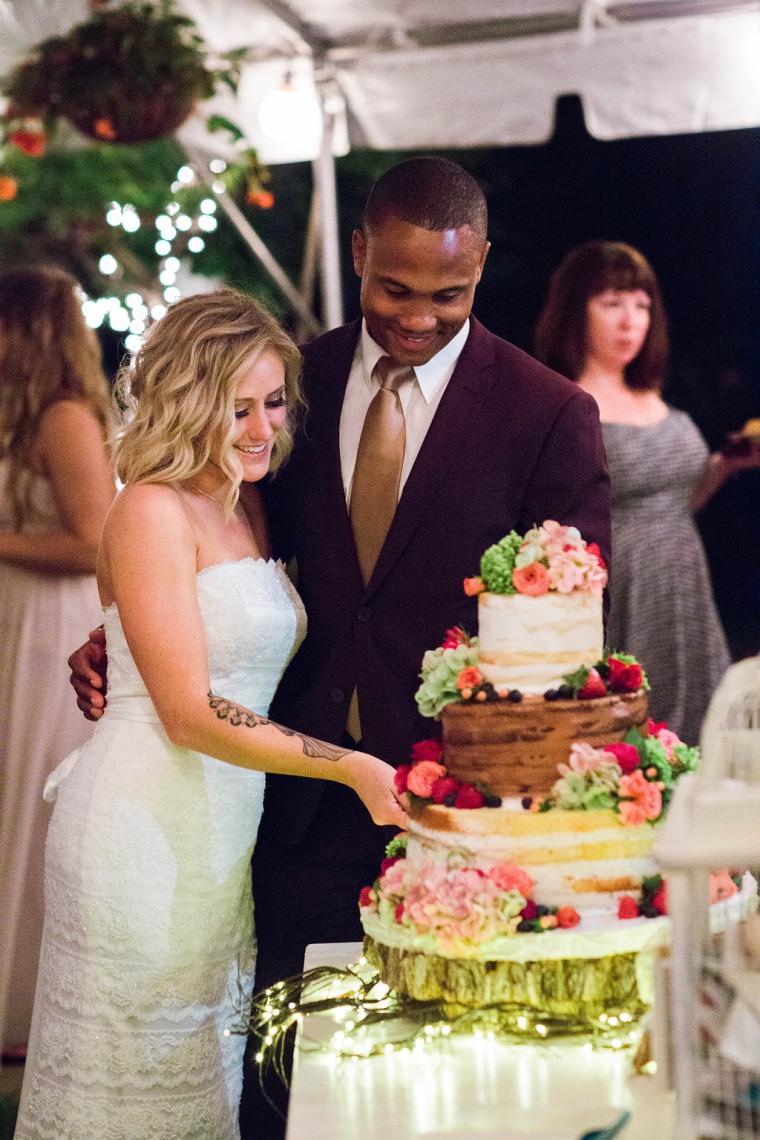 The bride's three brothers, Andrew, 30, David, 29, and Danny, 27, were sibling superstars. Andrew Lello, who is ordained, officiated at the ceremony. David Lello helped find friends who brewed craft beer for guests. Danny Lello also escorted his sis and mom to the bridal gown fittings.
"Danny even helped me zip up my dress when I couldn't reach it," Susie Lello said.
The couple got engaged in January but because Lello's mother, Susan, had been diagnosed five years earlier with early-onset Alzheimer's disease, the two moved up their wedding date. Making the event something extra special was particularly important because of her health.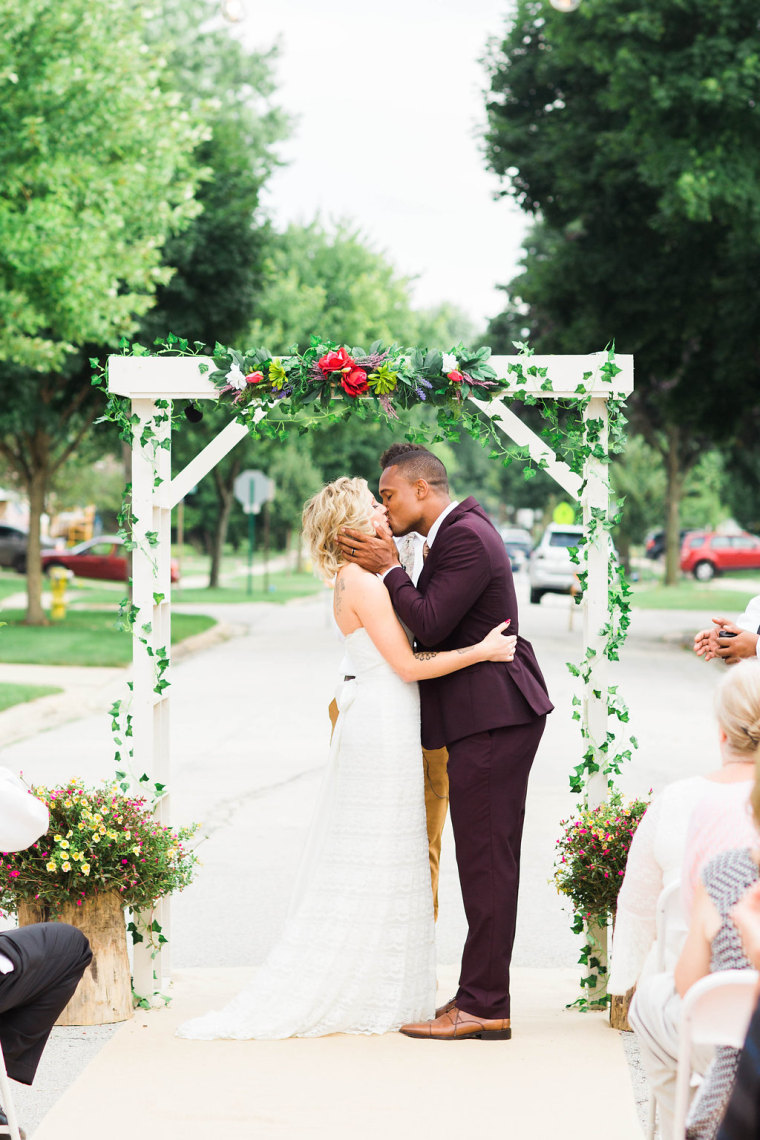 "I wanted to help my sister and involve our mom in all aspects so she could enjoy everything before and during that event," Danny Lello told TODAY. "I wanted to be there physically, mentally and emotionally for both of them, a safety net if anything went wrong. We all love each other very much and we are so fortunate."
He also said his mother's experience has changed the way he looks at the world. "I don't take anything for granted," he said, and wants to encourage support of and donations to the Alzheimer's Association.
Danny Lello said his father left work two years ago to be their mother's full-time caregiver. "He's my hero," he said. "We all got to see Mom laugh and smile, in such good spirits at the wedding. Her best friends from childhood flew in or drove in and it really lifted her up. They danced with her and kept her in great company."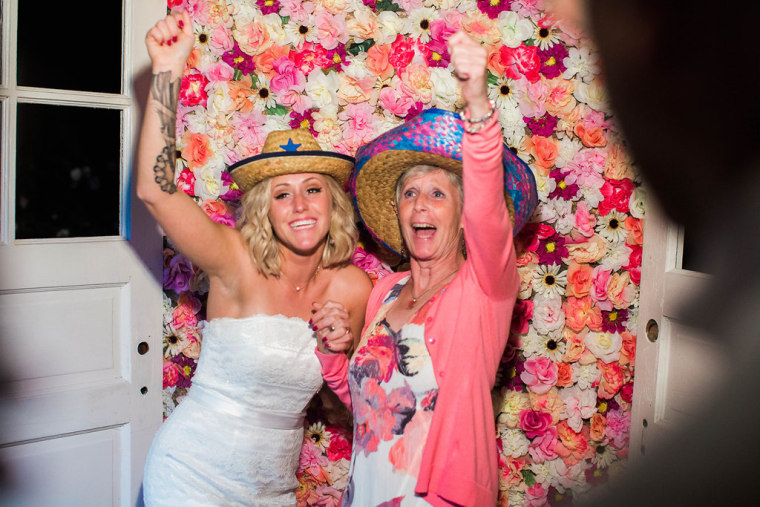 "It was a perfect night and I learned something important," said Osei. "Don't try to make an event like a wedding something that's not really you."
RELATED: Watch the full TODAY wedding — from dress to kiss!
The newlyweds want to thank Lindsey Kay Photography for the use of their wonderful wedding photos in this TODAY.com story.