Award-winning actress Candice Bergen has been impressing us with her killer sense of style for decades. Whether she's dressed up or down, the sitcom star and new author, who stopped by TODAY on Tuesday, has always been the picture of class.
WATCH: Candice Bergen in new memoir: 'I am fat'
Here's a look back at some of Bergen's big screen appearances and her most stylish moments: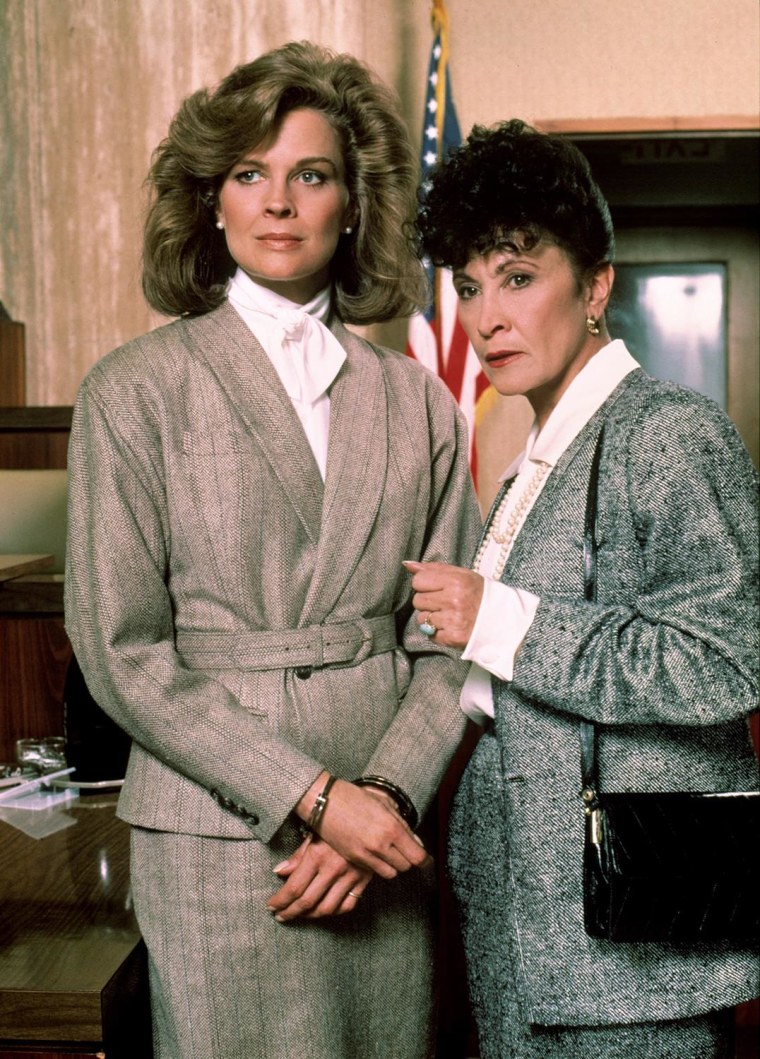 It's not just her outfits that pushed the envelope — her acting roles did, too. Here, Bergen makes office wear look chic in the 1987 film, "Mayflower Madam," in which she played a socialite running a high-end escort service.
WATCH: Candice Bergen: 'I often act like my characters'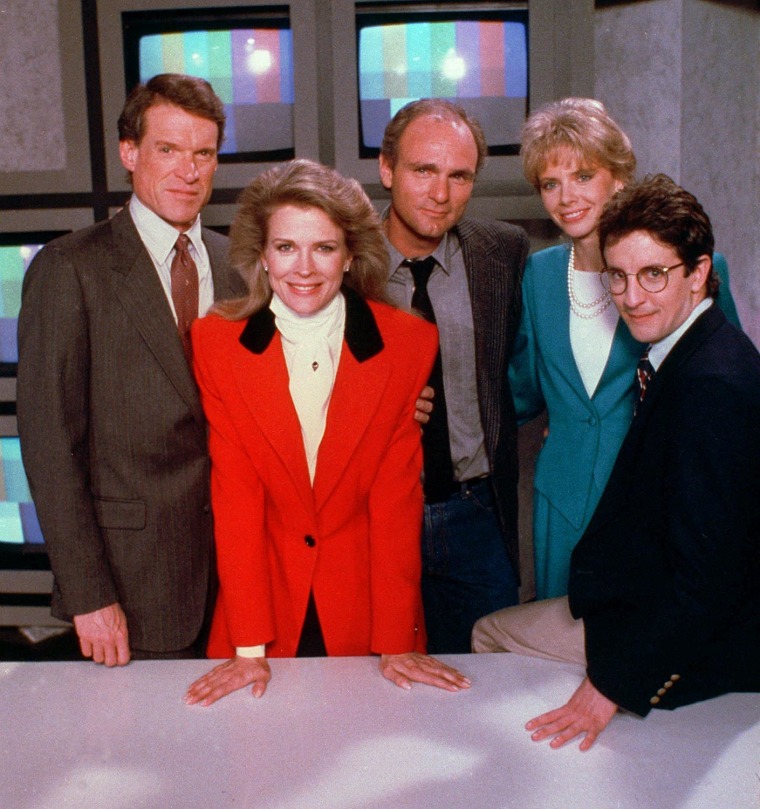 Bergen stands out in a bold red jacket with a black collar (read: color-blocking ahead of the times!) with the cast of "Murphy Brown," the CBS sitcom that made the former model a star.
The show premiered in 1988, and Bergen played the title character, a determined TV reporter, for the series' decade-long run.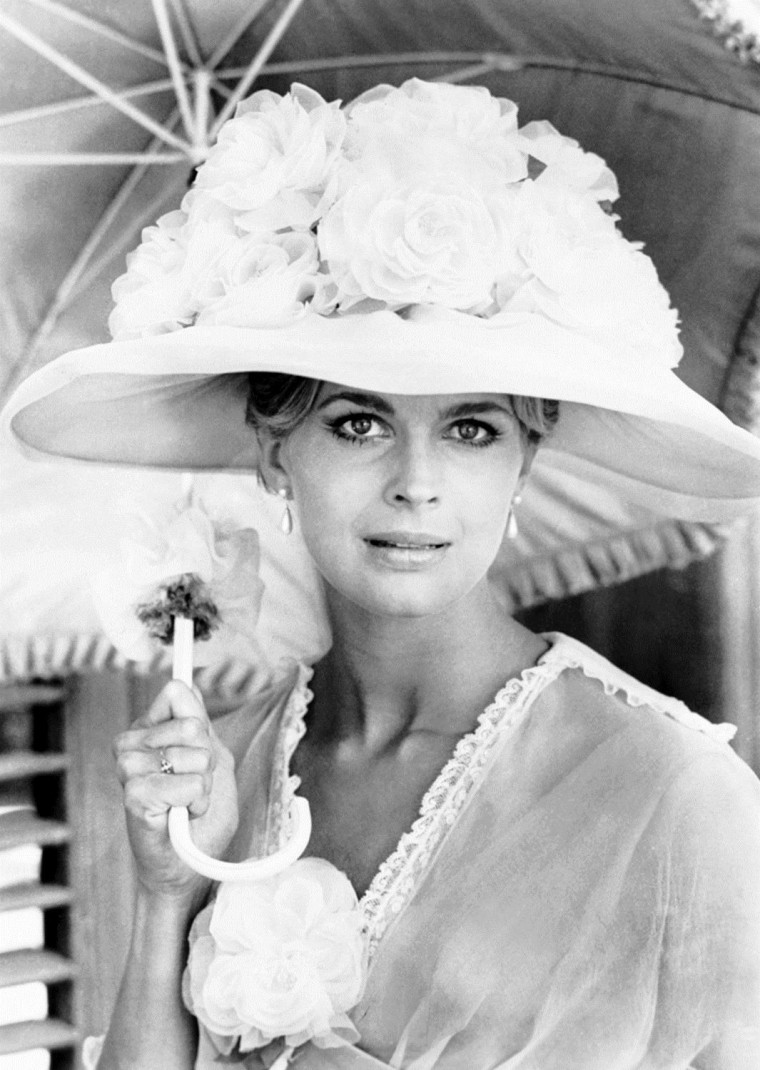 Bergen's wardrobe wasn't all power suits. Here, her look in the 1968 film "The Magus" is all about elegance, from a wide-brimmed hat adorned with flowers to a matching umbrella.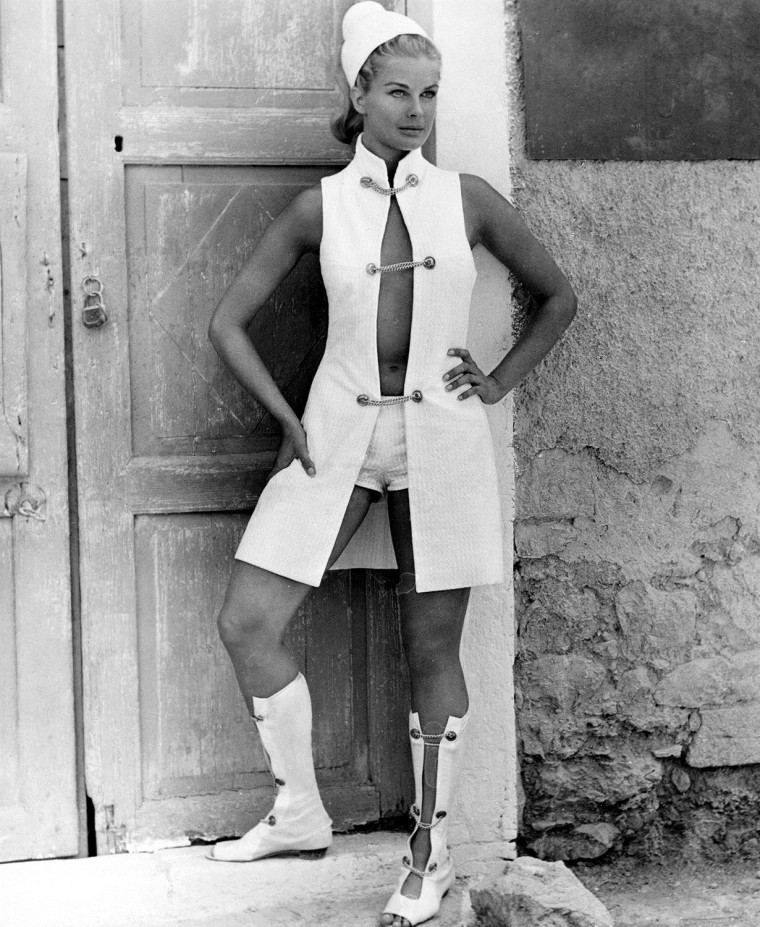 Bergen was a blonde bombshell in the 1967 film, "The Day the Fish Came Out," turning heads in a scandalous, skin-baring white dress.
It was one of the actress' first films, and she played a seductive archaeologist's assistant named Electra Brown.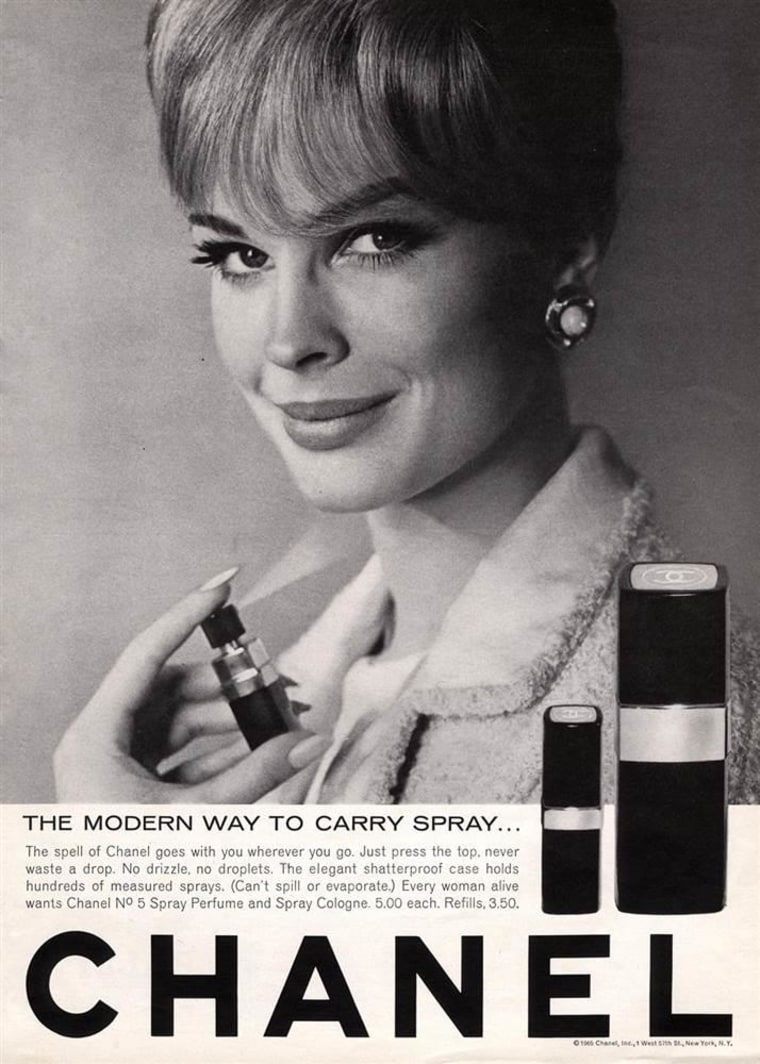 Bergen worked as a model in the 1960s, posing for major magazines like Vogue and representing brands like Chanel. Here, she appears in one of the beauty brand's perfume ads.
The actress rocks a monochrome look in the 1982 film "Gandhi," in which she starred alongside Ben Kingsley, who played the namesake character.
Bergen, with a camera in hand, played the role of real-life photographer Margaret Bourke-White.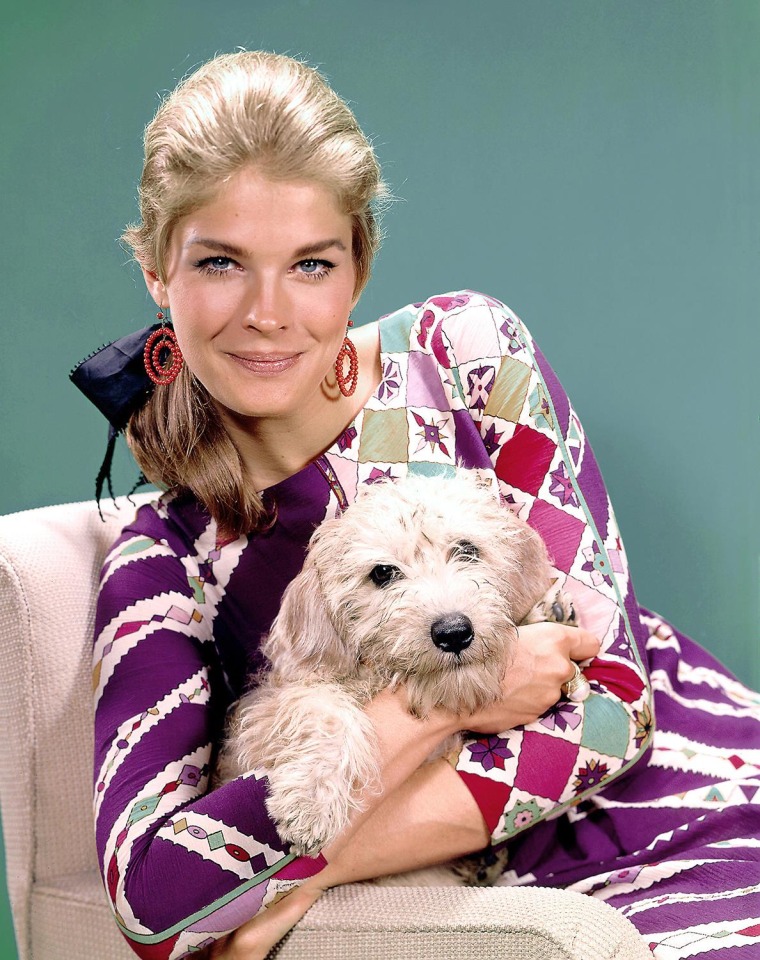 And here she is posing with a furry friend in a chic, printed dress and a sleek, on-trend ponytail.
Appropriately dressed in layers of pearls and pastels, Bergen played a ruthless pageant director in the 2000 hit comedy, "Miss Congeniality."
If we're talking about style, we can't leave out that time Bergen was the editor of Vogue magazine. OK, so maybe that was only in "Sex and the City," but her recurring role as Carrie Bradshaw's tough editor is hard to forget. Ironically, Bergen's daughter Chloe Malle is currently an editor at the fashion monthly.