Deanna Pai was just 23 when she got the devastating news: She had liver cancer.
"I went for a typical check-up with my gynecologist," the New York City beauty editor told TODAY. "She pressed on my abdomen and felt a lump. I thought it'd be a good idea to ignore it and hope it went away, but she insisted I get an ultrasound and then referred me to a liver specialist, who eventually diagnosed the cancer."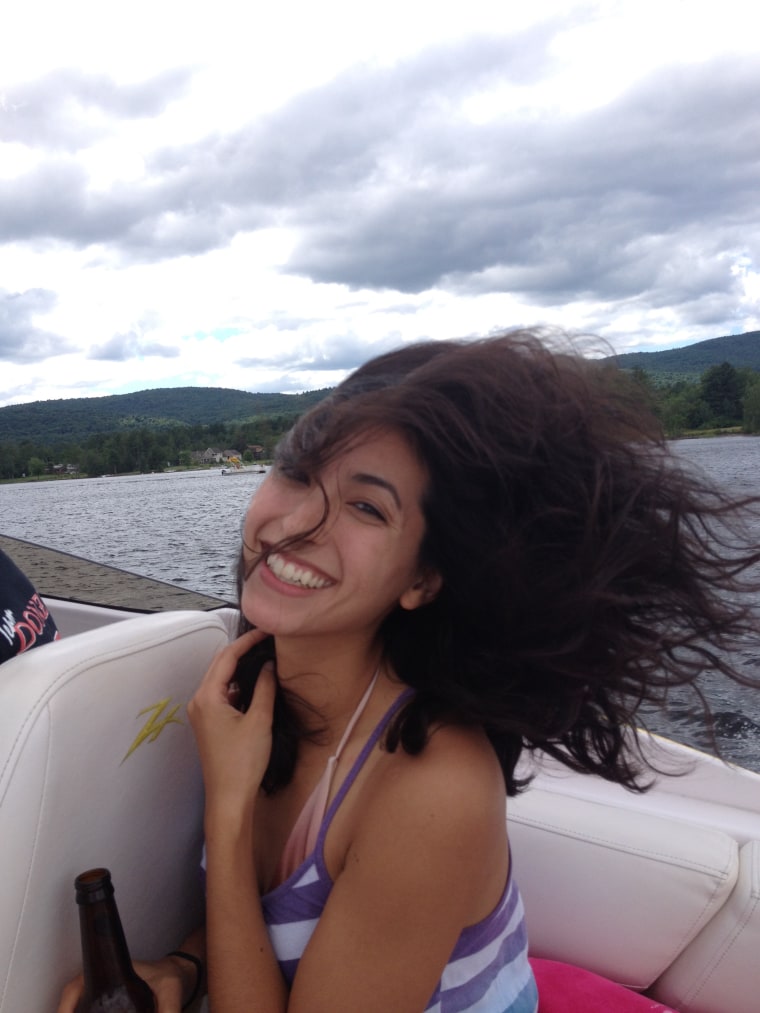 Since her diagnosis, Pai has endured three surgeries, an experimental immunotherapy drug (which didn't work) and six rounds of chemo with tough side effects.
RELATED: Shannen Doherty begins radiation treatments in breast cancer battle: 'I hate it'
"I lost my hair, of course, stopped getting my period and experienced very slight hearing loss, nausea, neuropathy in my feet and overall weakness," the now 27-years-old Pai said.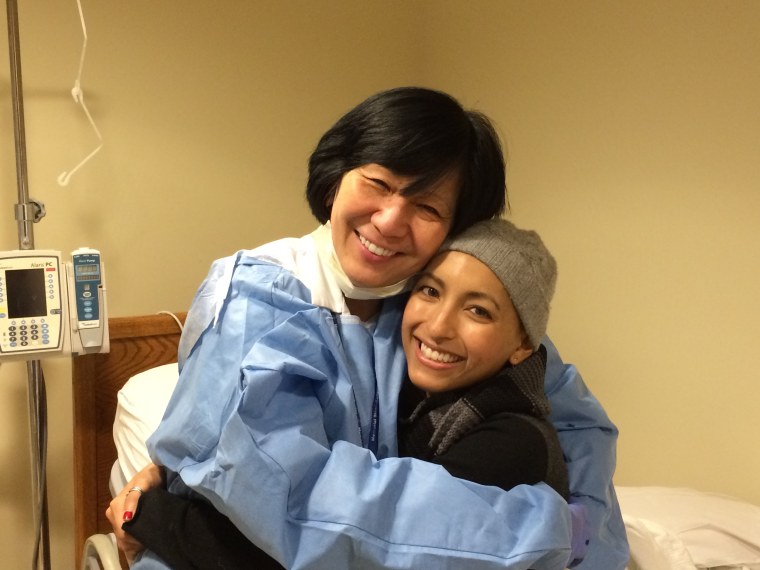 "I couldn't stand up for more than a few minutes," she continued. "I had to sit in the bathtub when taking a shower because standing up the whole time was too exhausting."
While Pai anticipated the loss of her hair, which fell out in one large clump during her second round of chemo, she didn't consider that she would lose her eyebrows as well.
RELATED: Makeup artist offers free makeovers to cancer patients
"I noticed it four rounds into chemotherapy. I'd see loose brow and lash hairs on my cheeks when I washed my face, but I didn't think much of it ... It wasn't until I saw a photo of myself that I realized that my eyebrows had gone MIA."
"I've always been on really good terms with my eyebrows, so it was really tough to lose them," Pai continued. "They change your whole face and without them, you kind of look like a half-human version of yourself."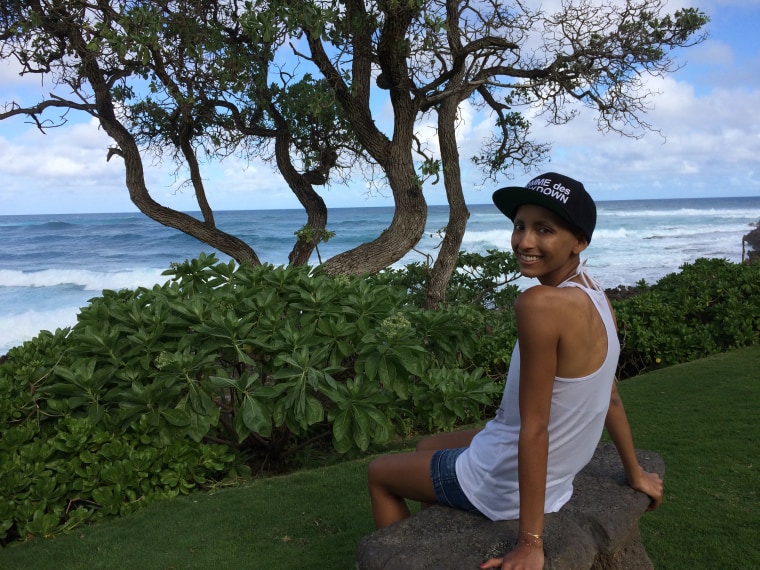 Pai relied on tinted brow gel to recreate brows where her natural ones had once been, but quickly realized it wasn't realistic looking and wore off in as little as 10 minutes. So when Volition Beauty, a company that crowdsources ideas to create innovative beauty products, reached out to collaborate on replacement brows, she jumped at the opportunity.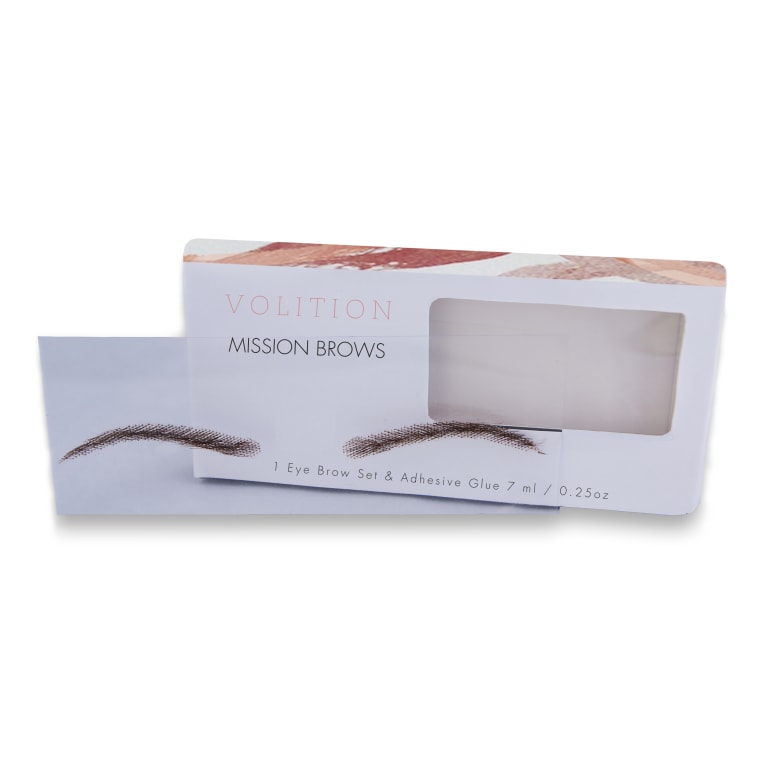 It was imperative to Pai that the brows looked natural, moved with the face and in Pai's words, "wouldn't fall off in the middle of a thunderstorm."
From there, she and the Volition team tested several prototypes to get the product just right. They landed on 100-percent human hair in various shapes and shades to closely match each individual's original brows. And as for staying on in the middle of a thunderstorm, the team discovered lash glue does the trick.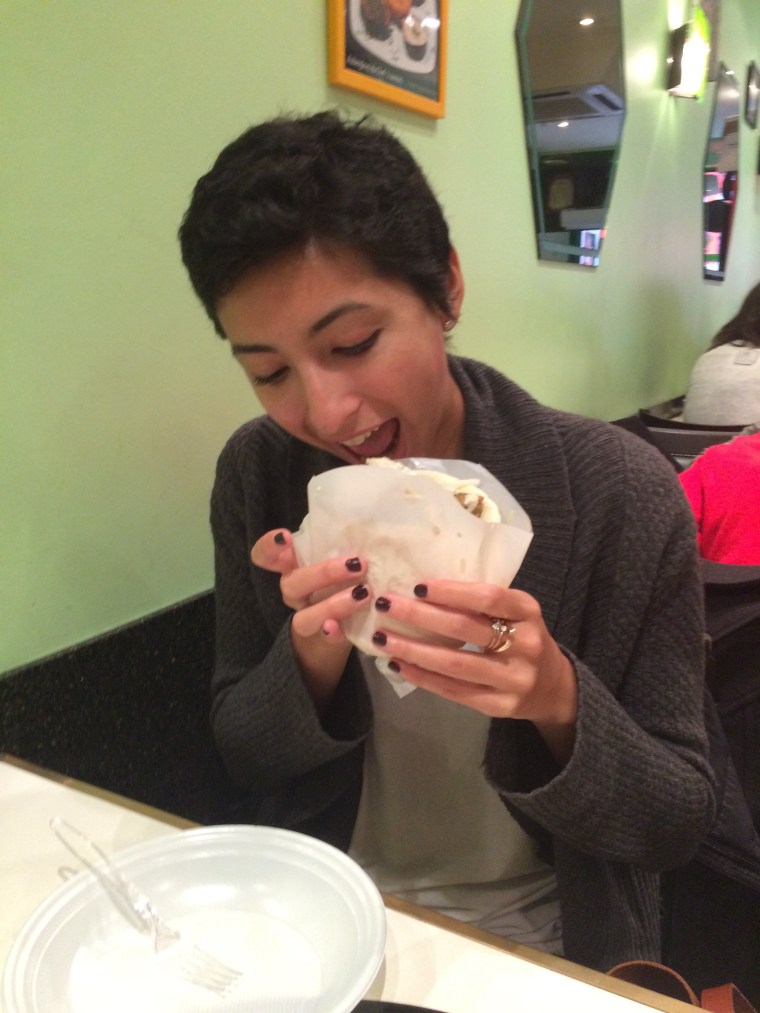 Pai, who received a full liver transplant in August and now is in remission, hopes the brows give other women going through chemotherapy treatment one less thing to worry about.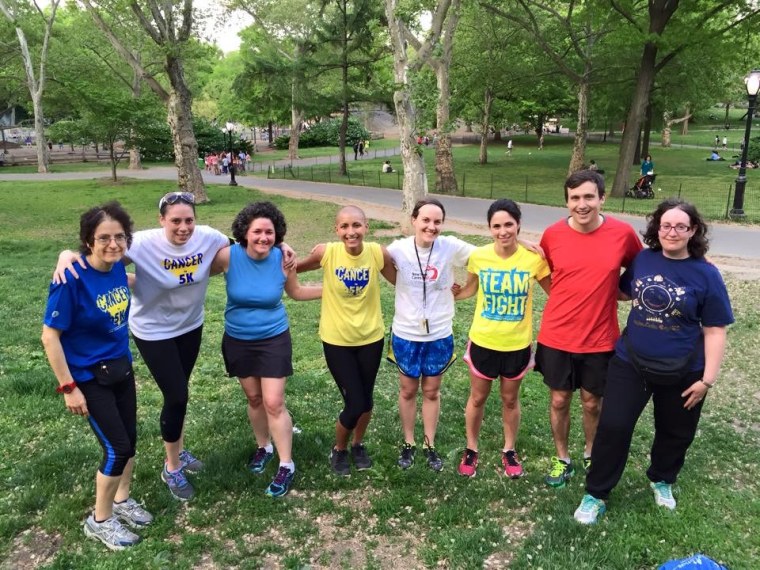 "They can look in the mirror and at least recognize their face, if not their hair."