She's still fighting cancer, but Scintilla Capalla feels like a million bucks thanks to a recent makeover.
Kansas City hairstylist Kat Collett gave the young woman a glam session earlier this month, and a photo of the gorgeous makeover went viral. But any newfound internet fame can't compare to the look on Capalla's face that day, Collett said.
"She loved it," Collett, 26, told TODAY Style. "She was shaking and was kind of in shock. She's never seen herself with a new, exciting color like that!"
"I'm almost in tears talking about it," Collett continued. "That moment I saw her look in the mirror and see her face light up..."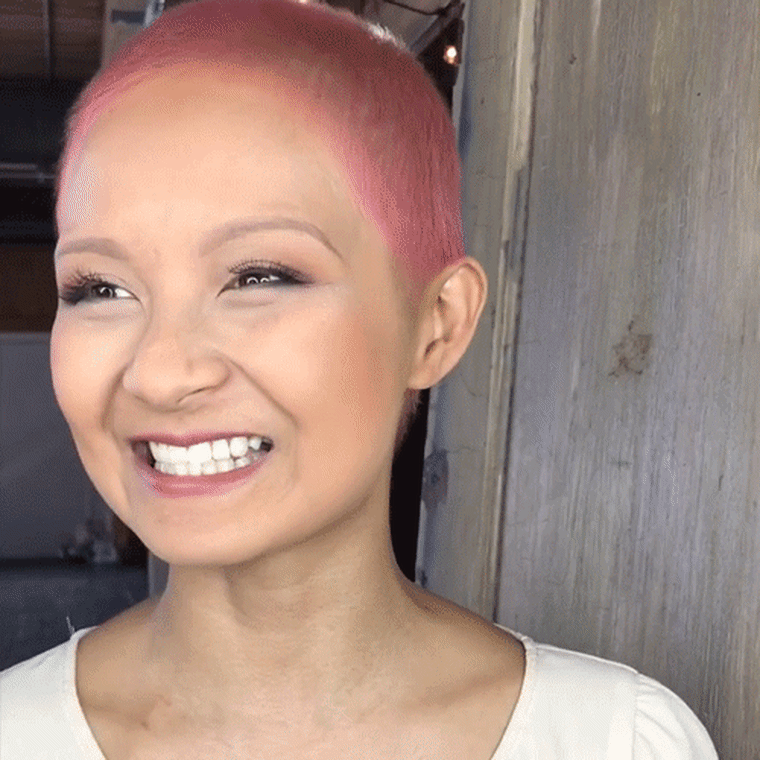 For years, Capalla has wanted to experiment with her hair color, but she couldn't — she's been undergoing various treatments and dealing with related hair loss, so she felt any investment in her hair wouldn't be worth the cost, Collett explained. She was first diagnosed with bone cancer in 2011 and relapsed late last year, and she's currently doing chemotherapy.
Collett and Capalla met earlier this year at a photo shoot for a local clothing brand run by one of Collett's friends. Both women were there as models, and Collett offered to help out by doing the makeup. When she finished doing Capalla's makeup, she was shocked to see how much it affected the young woman.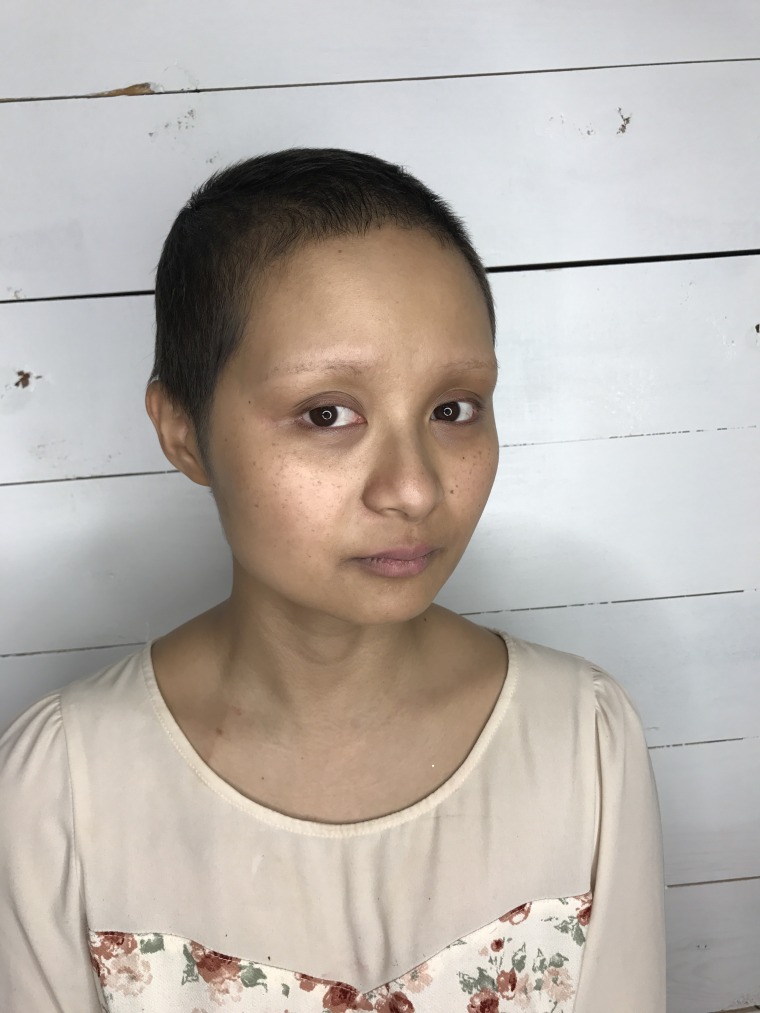 "I had to grab tissues for her because she almost cried it all off," Collett said. "To see the spark in her face ... she could see the beauty I saw her."
A few months later, she reached out to see if Capalla would be interested in a complimentary makeover.
"I was like, 'Please let me do this for you,'" she said. "Please let me make you feel like a million bucks."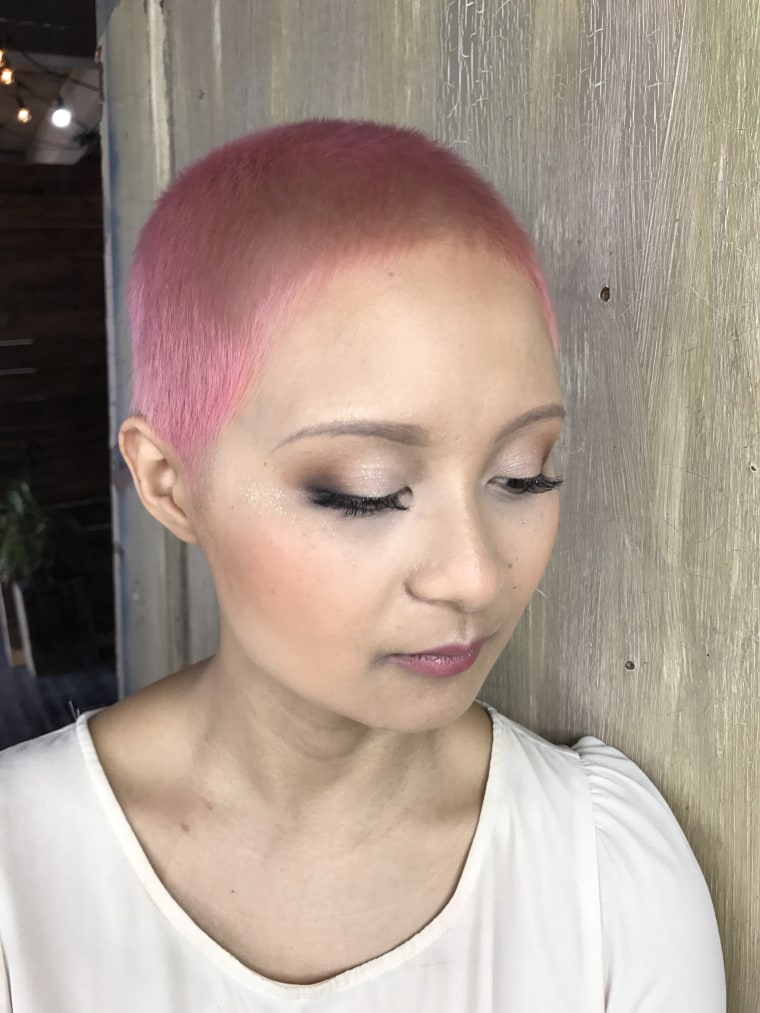 In a post shared on Collett's Instagram page, Capalla said she's "eternally grateful" and that the new look has given her "all the strength and hope to hold on."
Now Collett is determined to help other women like Capalla.
"Doing hair and makeup, that's what I feel is my God-given talent," she said. "But I know my true passion in life is giving back and helping people. So to see all that come together ... it's everything I ever could have dreamed of."
She plans to start offering complimentary makeovers to women in need on a monthly basis, and maybe more frequently in the future.
"I just want them to feel the most beautiful they possibly can," Collett said. "I truly do believe that everyone is beautiful and I just want them to see that."