Viewers will see the usual swimsuits and evening gowns when they tune into the Miss USA pageant this weekend. But the glamour did not always come easy for some contestants on stage, even with the help of professional hair and makeup.
Gabrielle Neilan suffered severe intestinal distress, gained weight, and underwent radiation treatment during her battle against thyroid cancer just months before the contest. The 22-year-old Miss Oregon learned her disease was in remission just two weeks before flying out to Las Vegas for the Miss USA competition.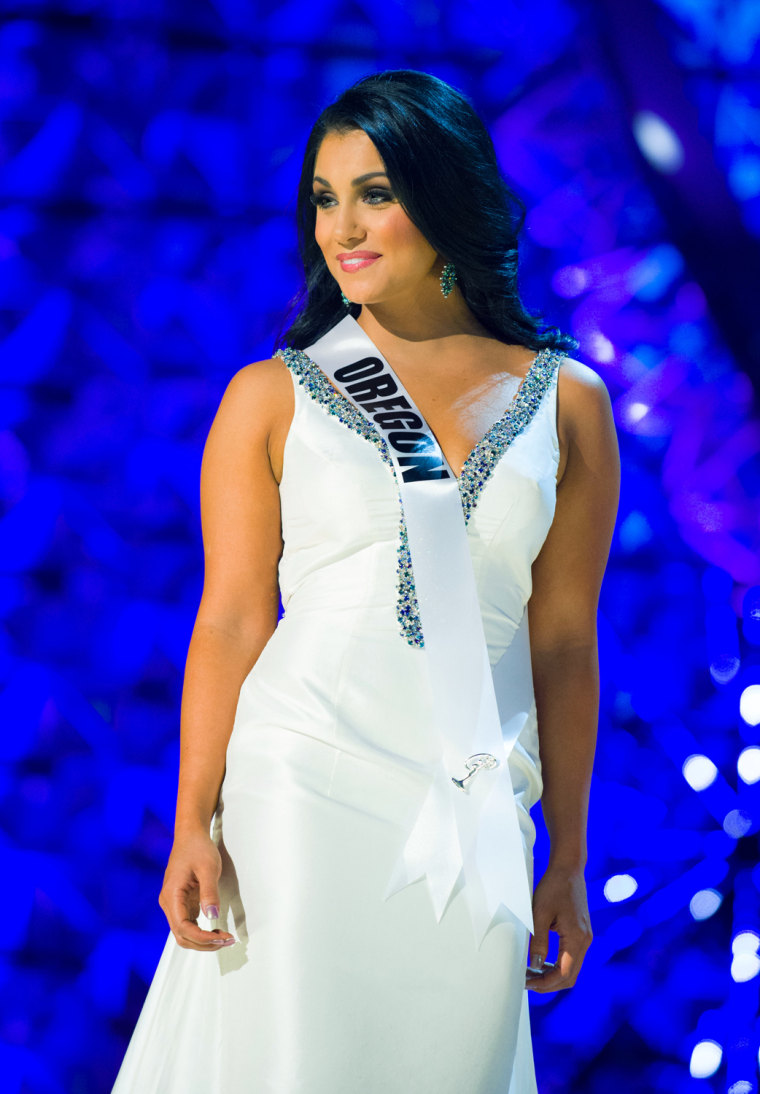 "The timing was super ironic," she noted, recalling her constant fatigue and need for at least 12 hours of sleep every night during her treatment.
"To be here, going nonstop and getting only five hours, six hours at most, at night? It's encouraging and it inspires me to keep going to show others that cancer doesn't have to define us."

For Melissa McKinney, vying for the Miss USA crown will be a cakewalk compared to recovering from malaria — five times. She caught the disease while working in Sudan, where the 26-year-old Miss Alaska ran several charities she created to help children and curb infant mortality. McKinney said she found similarities between her third-world work and pageantry life.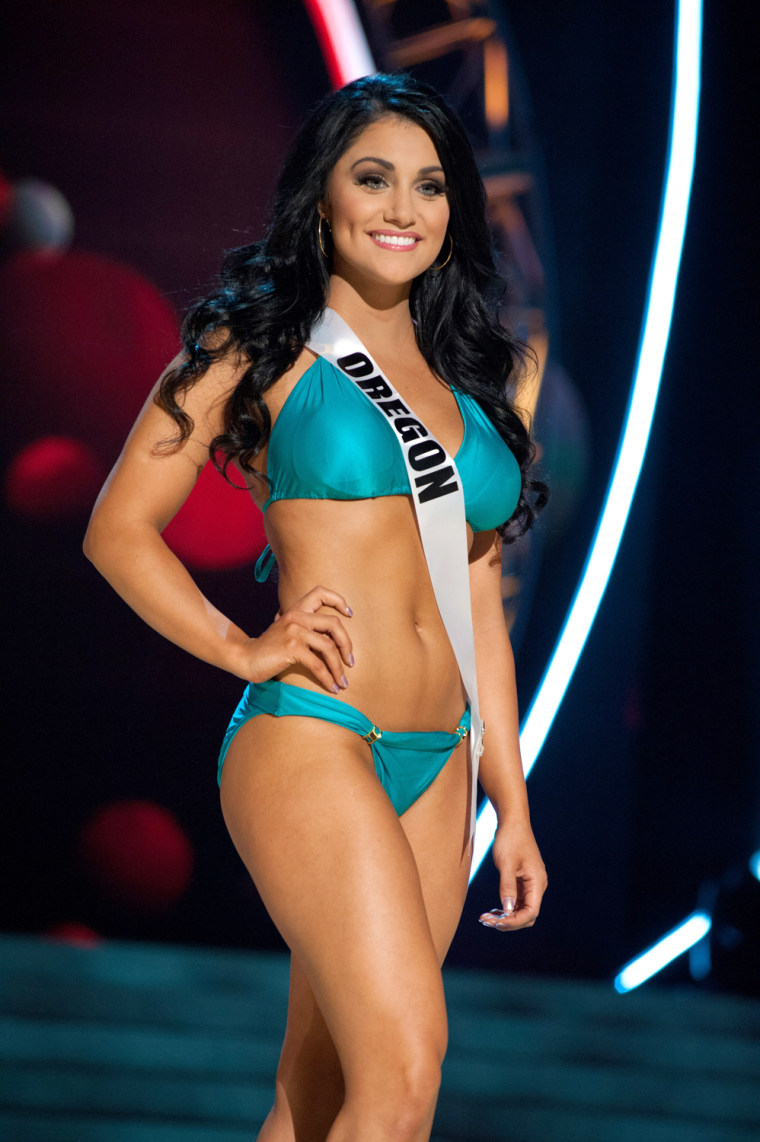 "There are so many mental games you play with yourself. You're not really competing against others — I'm really competing against the best version of me," she said. "It was the same situation in Sudan and other countries I've been to where, when you get up in the morning, you have to be your best self and bring your A game."
Both Neilan and McKinney will be among 51 contestants representing every state in the country and the District of Columbia when they compete Sunday night at Planet Hollywood Resort & Casino in Las Vegas. They will be vying for the 2013 Miss USA crown, succeeding the current holder, Nana Meriwether. The winner will also go on to compete in the Miss Universe contest to be held later in the year.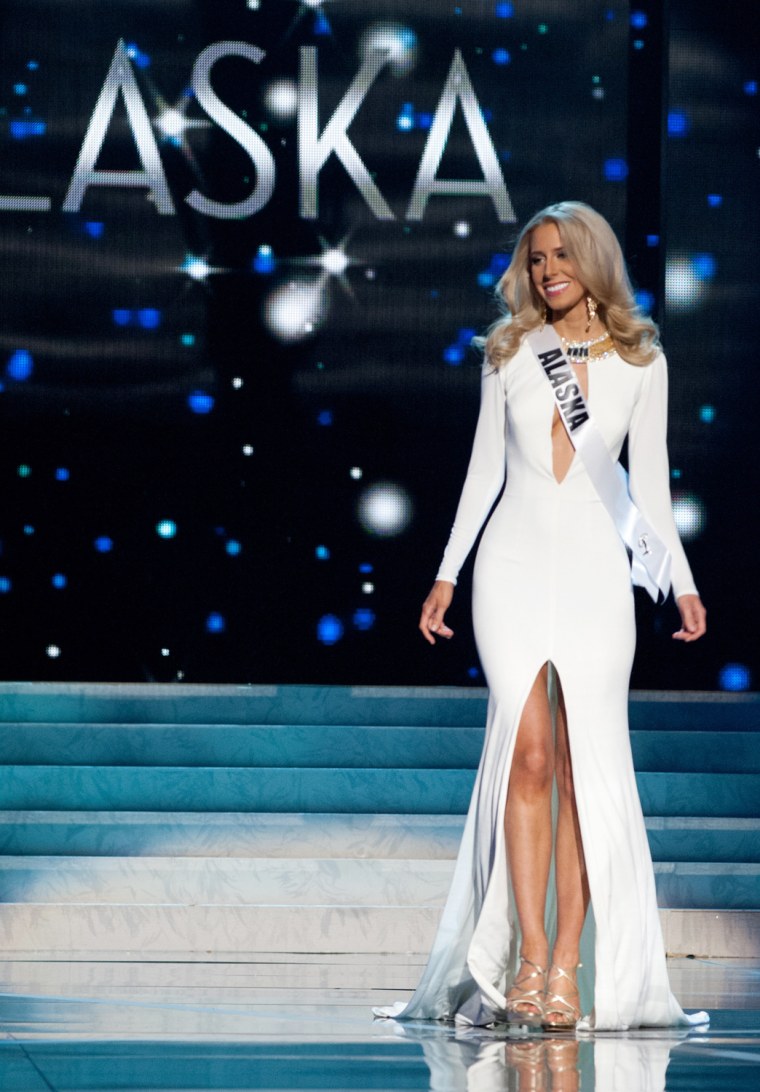 Singer Nick Jonas and Giuliana Rancic of the E! network will host the competition. Judges will include fashion designer Betsey Johnson, "Biggest Loser" trainer Bob Harper, comedian and author Mo Rocca, and Arizona Cardinals wide receiver, Larry Fitzgerald.
On Friday, Rancic addressed the controversy over keeping the swimsuit portion of the competition, which was eliminated in the Miss World pageant. The next Miss USA will compete for Miss Universe, a competitor to Miss World.
"They really, really work hard at being healthy and being fit and they're proud to be in a bikini, so why not," Rancic said on TODAY.
She also emphasized that Miss USA contestants get to show off their brains in addition to their physical beauty: "They're just a total package and that's why people tune in."
For some contestants, the pageant is a real-life fantasy.

"I've always wanted to compete here," said Kristen Girault, also known as Miss Louisiana. "It took me five tries to get to this point. I've spent lots of years preparing myself and training."
Some of those years included a few bumps along the way — like the one she gave the car ahead of her during a 2009 fender bender. The accident led to the discovery of Girault's narcolepsy, a sleep disorder which she now treats with medication.
Landing a spot in the Miss USA pageant led Girault to forgo a fourth year as a cheerleader for the New Orleans Saints because of scheduling conflicts.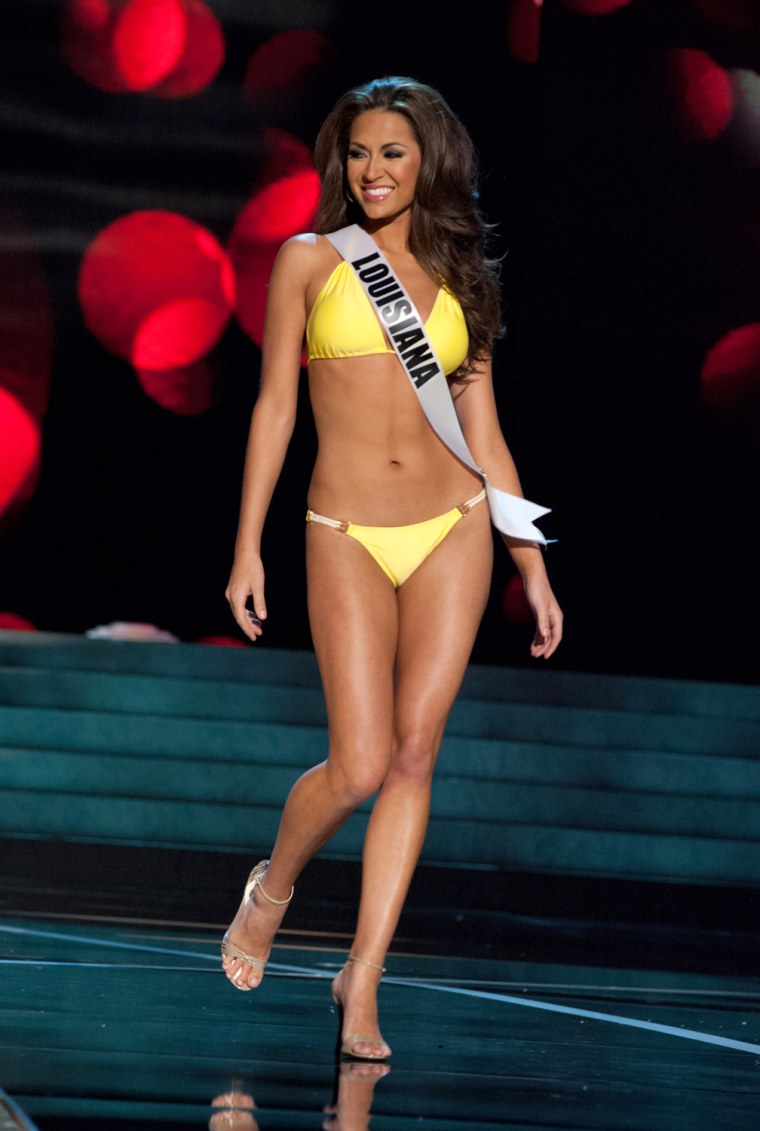 "There was no question. This really has been a life-long dream," she said.
McKinney would also like to win the crown, but admits her sights are set further down the road on a future as a foreign diplomat or ambassador.
"Ultimately, I always joke around, before I die, I have every intention of being secretary of state," she said.
Just like the last one who stepped down, former first lady Hillary Clinton?
"Well, I rock a pant suit," McKinney said, referring to Clinton's famous wardrobe staple. "I'm wearing one right now."