You've probably heard of fortune tellers divining secrets using tea leaves, palms and tarot cards, but what if the key to understanding those secrets was sitting in your makeup bag?
That's where Beth Bongar, a fortune teller who specializes in lipstick readings, finds her answers. You read that right, a tube of lipstick could be the key to unlocking the hidden depths of your personality.
The process is simple. You apply your favorite lip lacquer and plant a big kiss on a piece of paper, leaving behind a Rorschach-style imprint. Bongar, who's trained in Chinese face reading (the art of deciphering a person's facial features to gain insight into their health and personality), takes one look at the card and tells you what traits are most prominent in your personality.
We gathered five TODAY staffers to try out this makeup trick for ourselves. When Bongar entered the room, her energy was palpable! With a quick wit and plenty of laughs, she made the experience festive and entertaining.
Instead of predicting our futures, she offered insight into our present.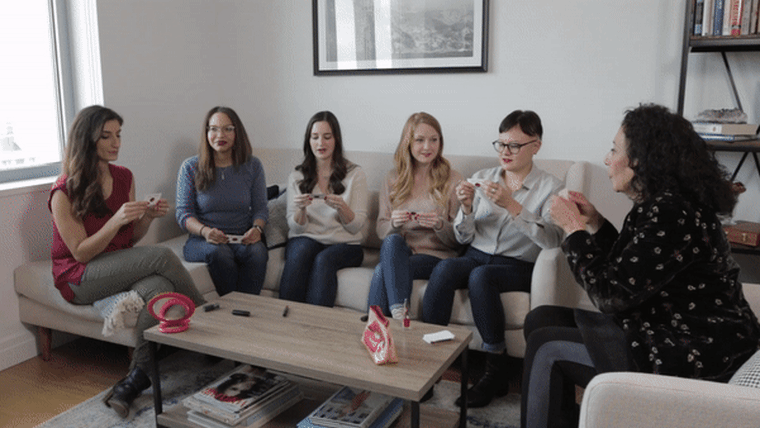 "This is just your personality traits and how you process information and what's going on with you right now," Bongar told TODAY Style.
We each had different traits that stood apart, including romantic love, the travel bug, a big heart and ... a shopping addiction, but you'll just have to watch our video here to see for yourself.
Most of the readings were spot on, but even the skeptics felt like they'd do it again with their mom, sisters or girlfriends for a fun party activity.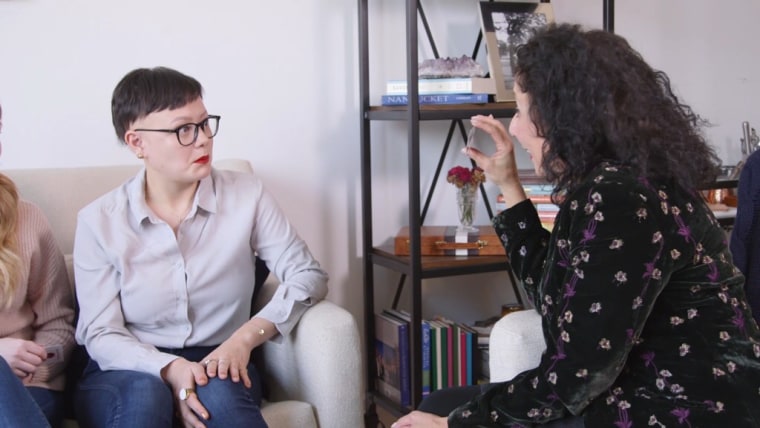 While you might not be able to have Bongar come to your home, you can channel the experience and try out some of our favorite lipstick shades below!