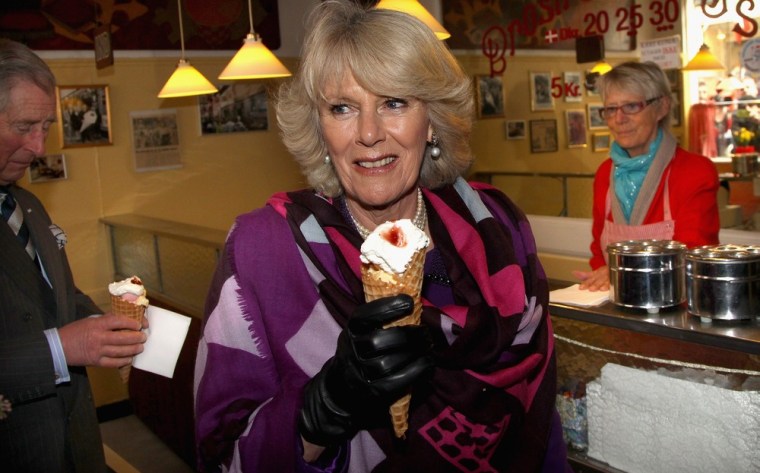 The Duchess of Cornwall might be on royal business this week in Denmark — part of the Diamond Jubilee Tour — but her official outings are far from stuffy.
Camilla spent the week with her husband Prince Charles doing a host of seemingly enjoyable activities, including aiming a gun at a royal.
(No, don't worry, Duchess Kate is fine — it was Denmark's Crown Princess Mary cowering in fear.)
Actually, Camilla was touring the set of the Danish TV thriller "The Killing," and was given a fake firearm to play with. (Royals, like babies, need toys). In jest, she mockingly aimed it at the princess and gave the British press a feast of ridicule fodder before moving on to see a shooting of the series. "I'm an addict (of the show)," Camilla said, according to Sky News. "I'm so excited by this."
The duchess was also gifted some chunky knitwear by the series' lead actress Sofi Grabol, which Camilla promptly handed to an aide with precise directions: "Don't lose it."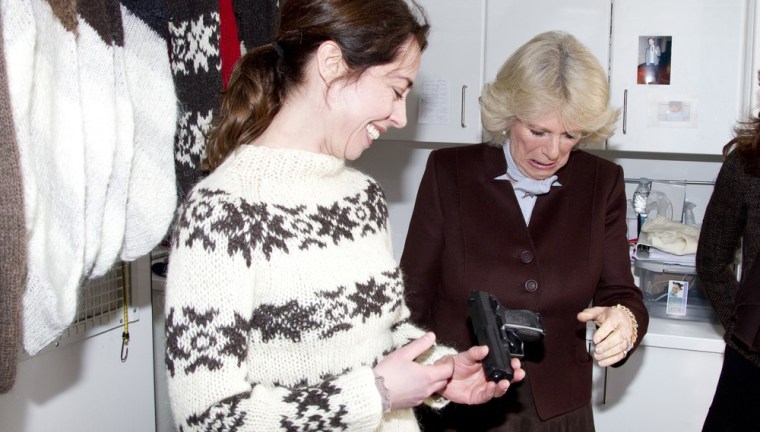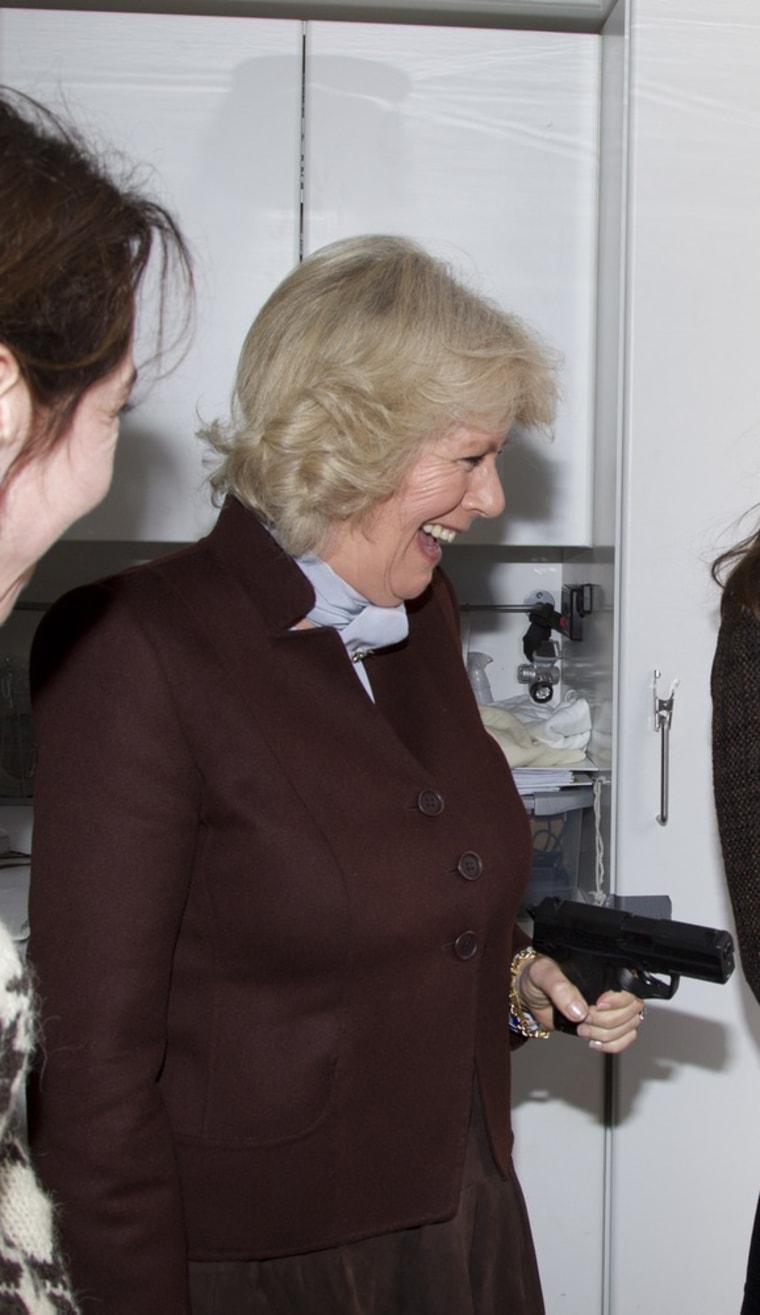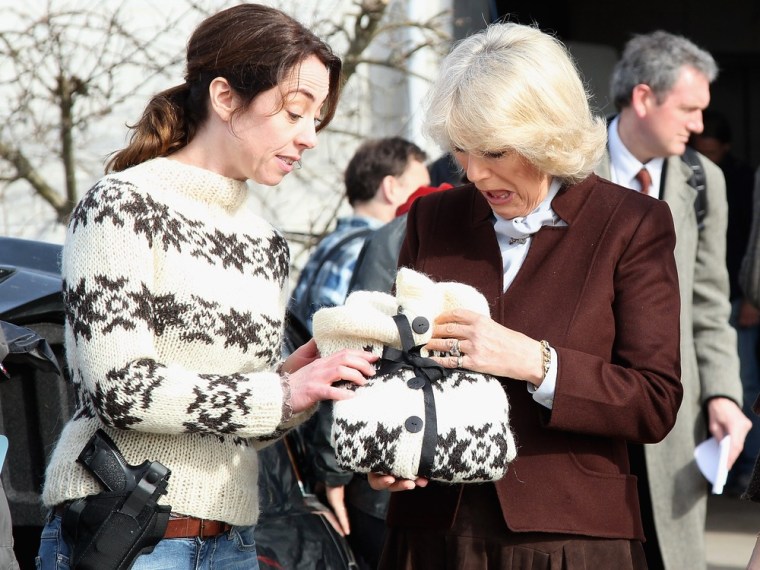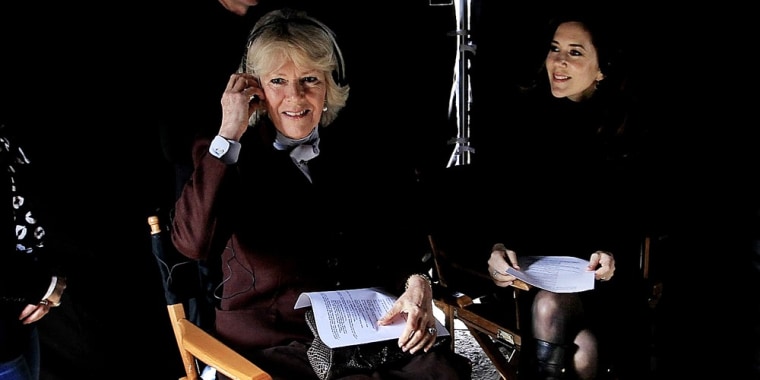 Is it me or is Camilla becoming unintentionally hysterical? C'mon, she's getting interesting, no?
During their stay, Camilla and Charles also made sure to take in some culinary treats, as they visited the oldest ice cream store in Denmark on Monday. Like a hungry superhero, Camilla clutched her abnormally big waffle cone with only the chicest black leather gloves. It was very Anna Wintour meets Willy Wonka.
Along with displaying her sweet tooth this trip, Camilla also showed off her regal fashion, particularly with busy, furry hats and royal purple hues — signature British monarchy style. Take a look at a few of her memorable highlights from her splashy Danish adventure: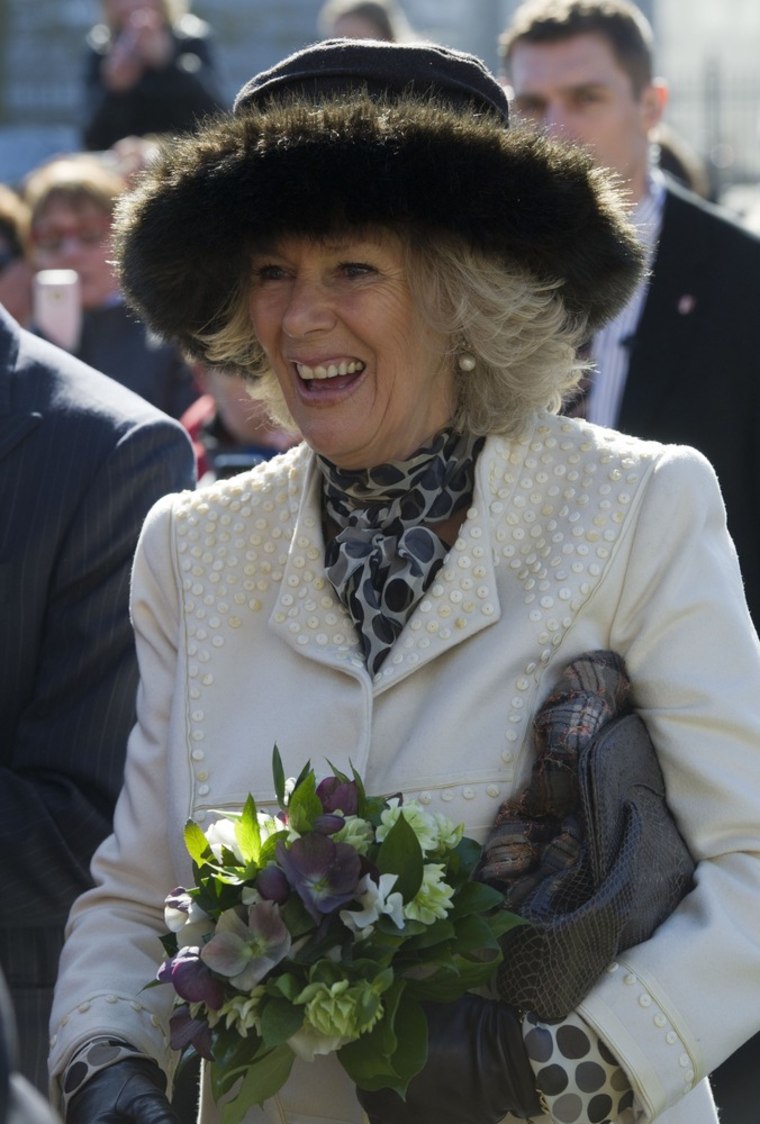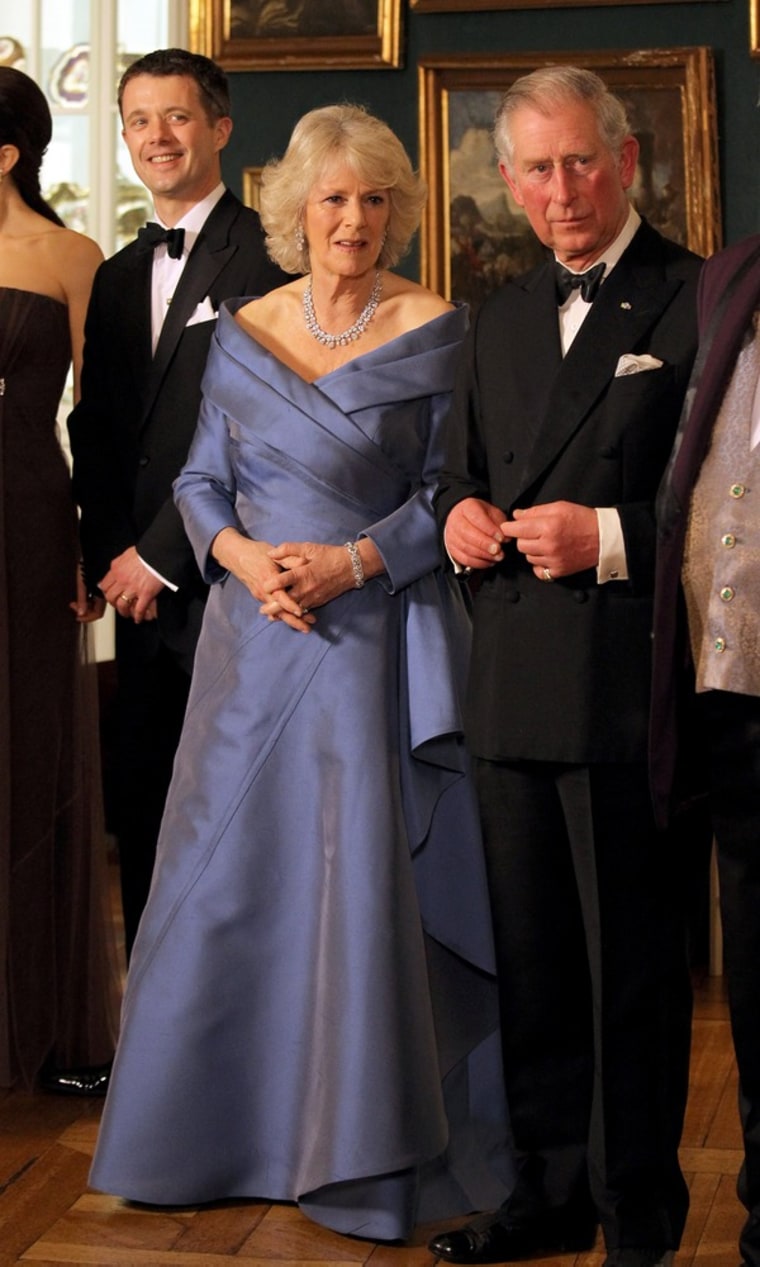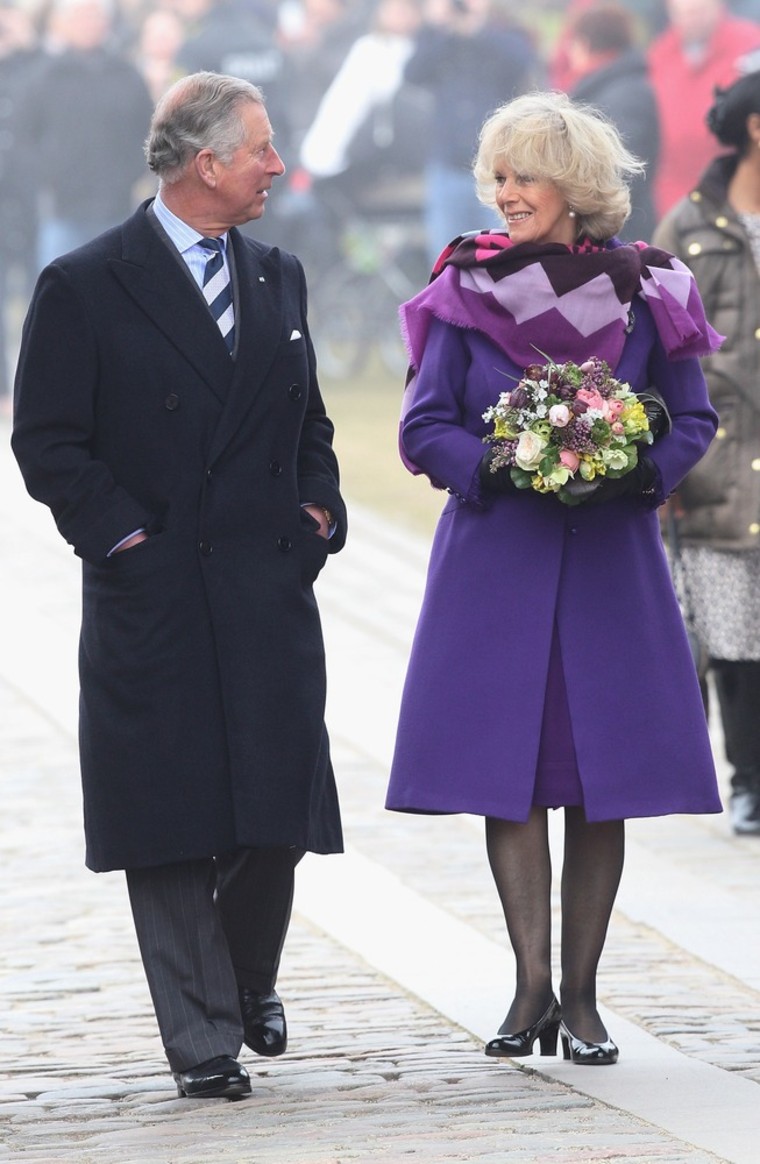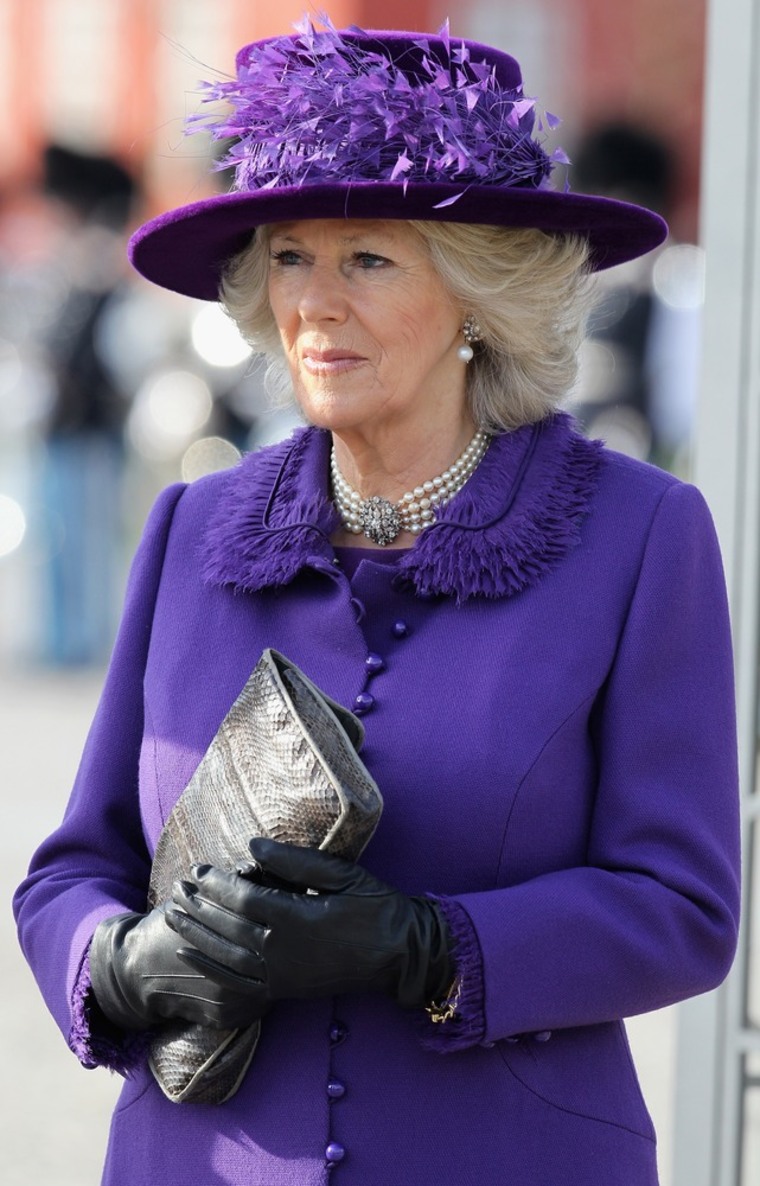 Rina Raphael is a TODAY.com editor who is still waiting for Camilla to star on "The Real Housewives."
More:Royal faux pas? Camilla dons Diana's jewels
Camilla pulls a Kate, dons an affordable (mail-order) dress