A California high school that requires its students to sign a contract before they can attend prom has unknowingly instigated the latest dress code drama.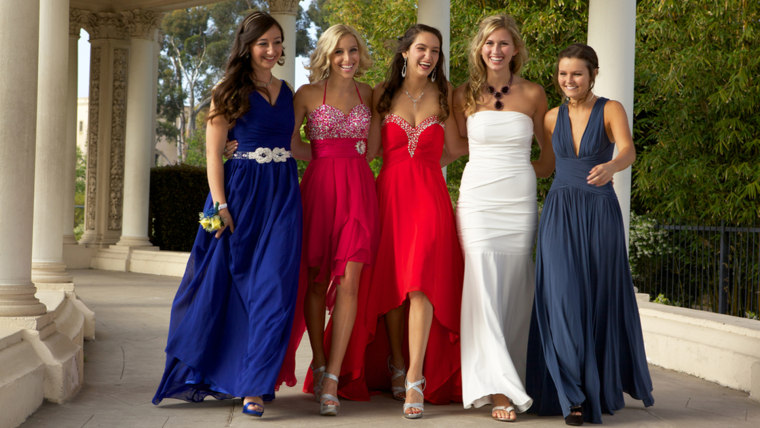 Nada Abdo, a senior at Ceres High School, is speaking out against a specific part of that contract — the dress code. She told CBS13 in Sacramento it targets female students, explaining that last year she was nearly kicked out of prom because her dress had a sheer back.
But Jay Simmonds, assistant superintendent for Ceres Unified School District, told TODAY the prom dress code applies to all students, regardless of gender. It also includes restrictions on shorts and denim, for example.
RELATED: Students protest crackdown on prom dresses days before dance
"You would be astounded at what some of these ladies have worn to prom," he said. "I think a lot of parents respect what we're doing here."
Simmonds added that each school in the district gets to develop its own process for screening questionable prom attire. He also said Abdo hasn't complained directly to the school, as far as he knows, and that there's an "appeal process" in place for students.
RELATED: School requires preapproved prom dresses, angers parents
Dresses should not be low-cut, backless, expose the midriff or have too high of a slit, according to the dress code.
The form students must sign doesn't only apply to dress code. It also covers dancing, specifying that "back-to-front dancing" is not allowed, Simmonds said.
Ceres High School, whose students are currently on a week-long break, holds its prom on April 16. The school is hardly the first to face controversy over what students can wear to prom. Many schools now have processes in place for students to get dresses approved before the dance.