Halloween is right around the corner and there's at least one controversial costume being sold that has Caitlyn Jenner laughing: the one reproducing her famous Vanity Fair cover.
"I'm in on the joke. No, I don't think it's offensive at all," she told TODAY's Matt Lauer in an exclusive morning program interview Wednesday. "I know the community does, and they've gotten a lot of criticism for doing it. I think it's great."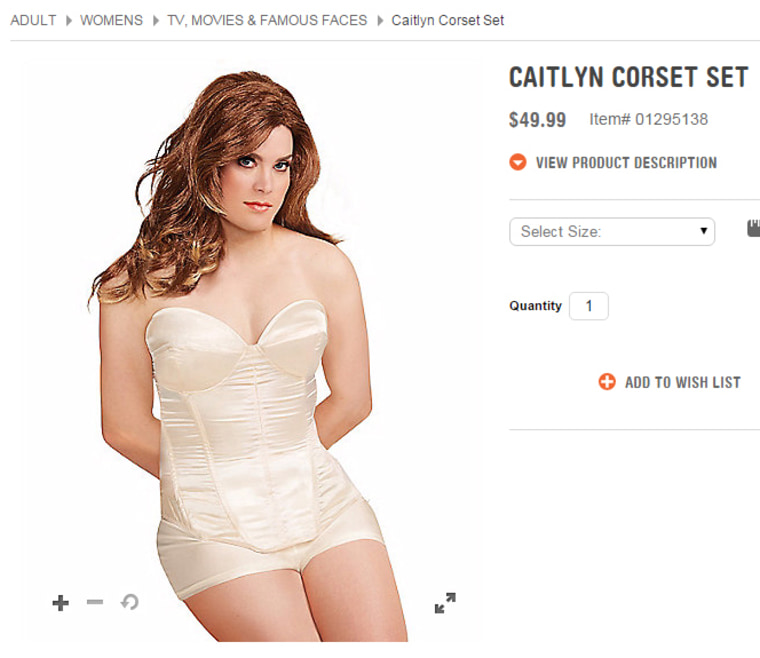 But while Jenner finds humor in the "Caitlyn Corset" costumes being sold, on some sites for $50, she takes issues with their quality.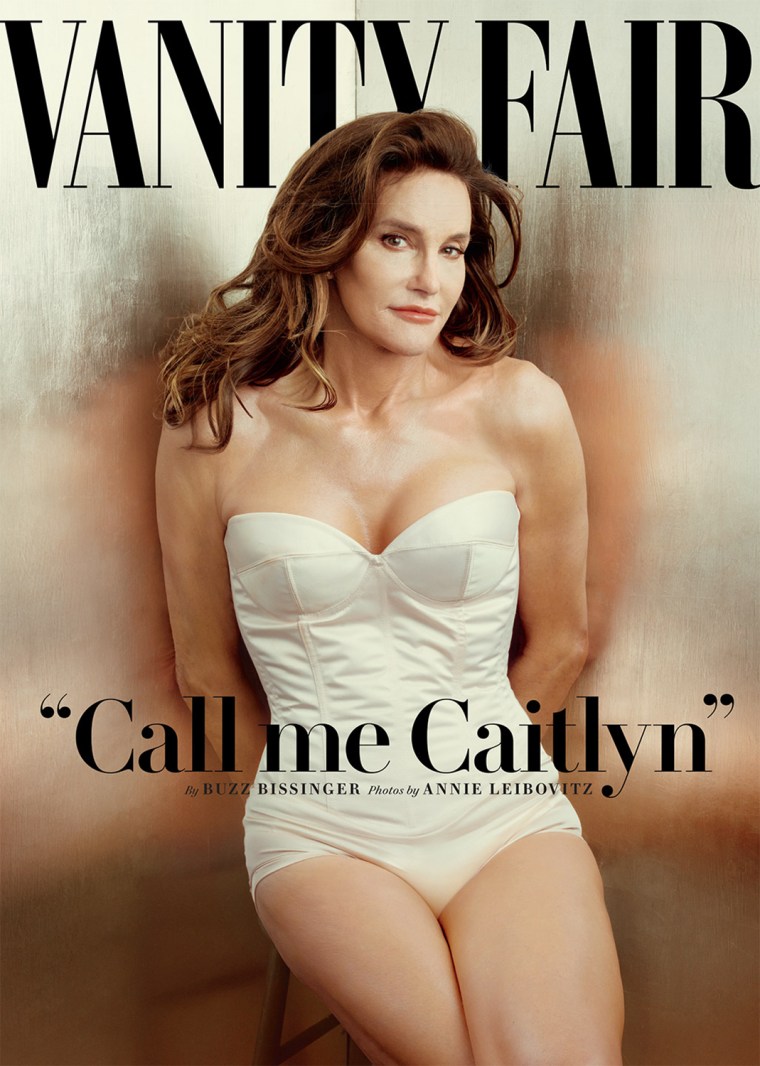 "To be honest with you, I think it's great — except they could have a better-looking outfit for them," she said with a laugh.
"I mean, that was a serious bustier on the cover of Vanity Fair. I mean at least get some good clothes," she said. "You've got to enjoy life. Life's too short. I can't get too upset about that type of stuff."
Jenner spoke to Lauer as the pair played golf at the Woodland Hills Country Club outside of Los Angeles. Besides the Halloween costumes, Jenner also spoke about more serious topics, include her role in a car crash earlier this year that left one person dead, and what the last several months have been like as she transitioned into a woman.
"I think about my life — and where I'm at in my life right now," Jenner said. "What a tremendous experience this is. Hardly nobody gets to live two genders in their life."
The second part of the interview airs Thursday.