Are you getting tired of wearing the same oversized flannel or boring, old button-down? There's no need to shop for a new item; simply transform it into a dinner-worthy wrap blouse with this quick trick.
Don't believe us? Try it out for yourself by following the steps below. You'll never look at your button-downs the same way again.
Step 1: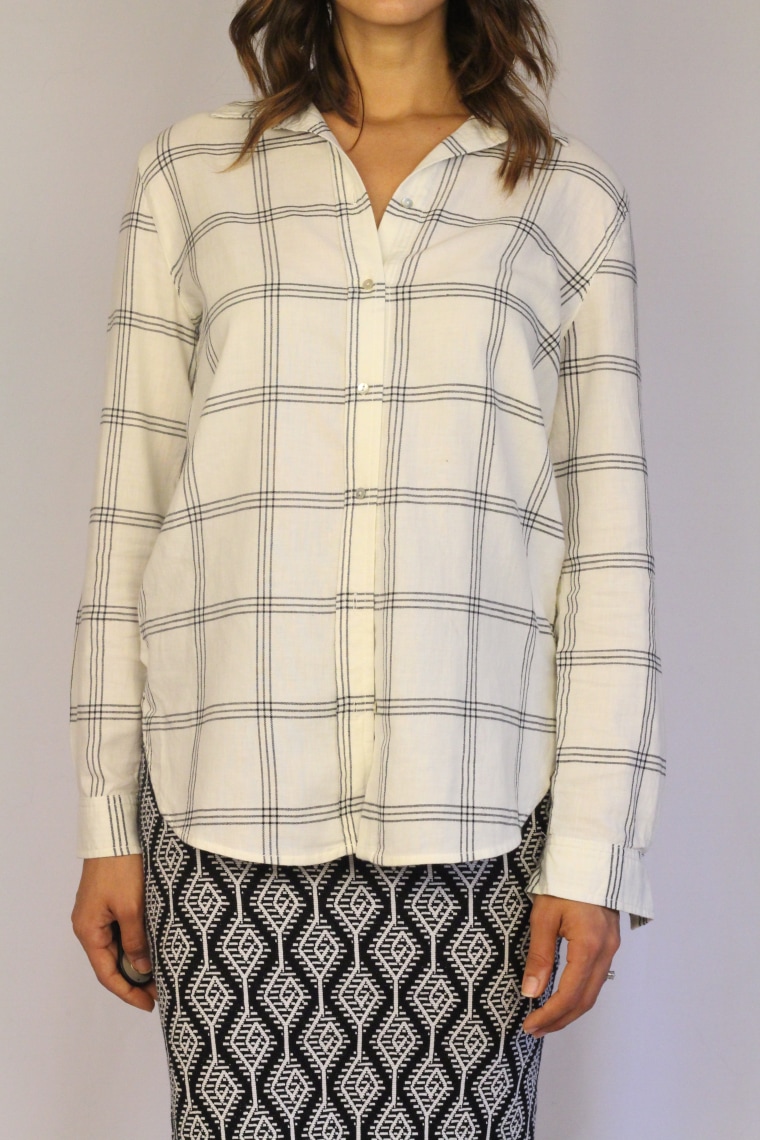 Pick your favorite button-down and pair it with the bottom of your choosing — whether you're sporting a pencil skirt, jeans, pants or even a cute jumper. Don't be afraid to mix patterns!
Step 2: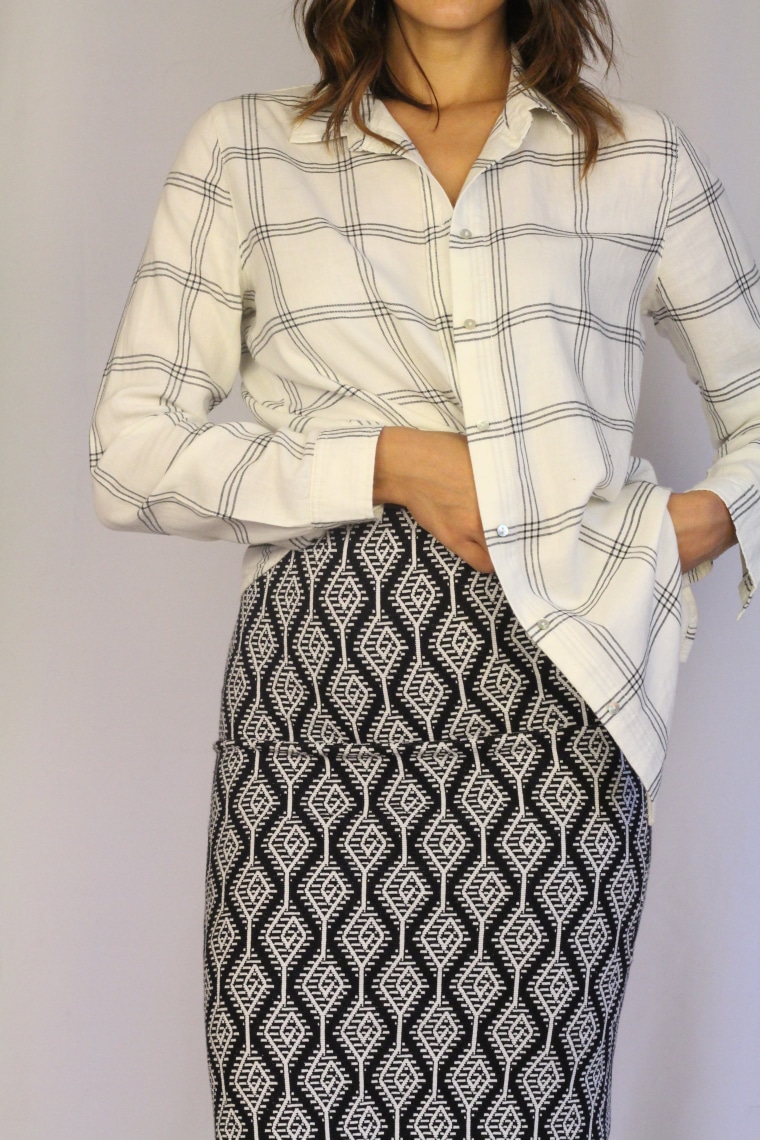 Take one side of your unbuttoned shirt and wrap around your body, tucking it in to the opposite side of your bottom
Step 3: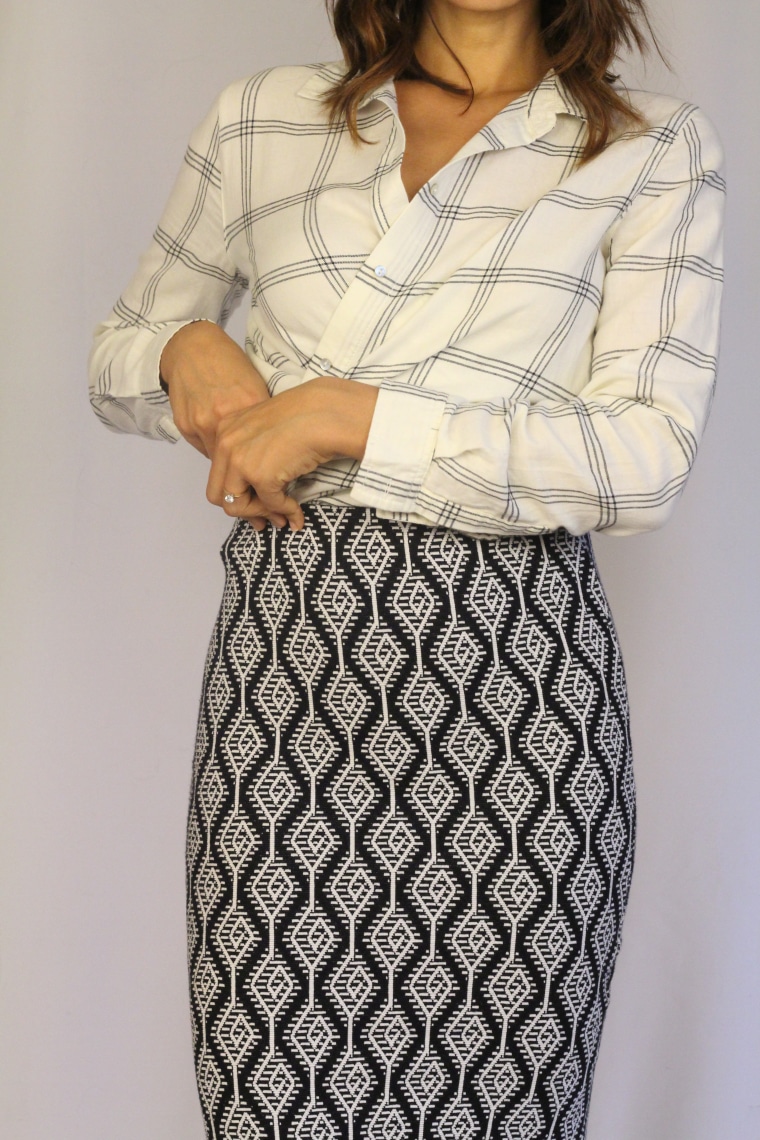 Repeat with the other side, wrapping it over the initial tuck. And there you have it!
Step 4: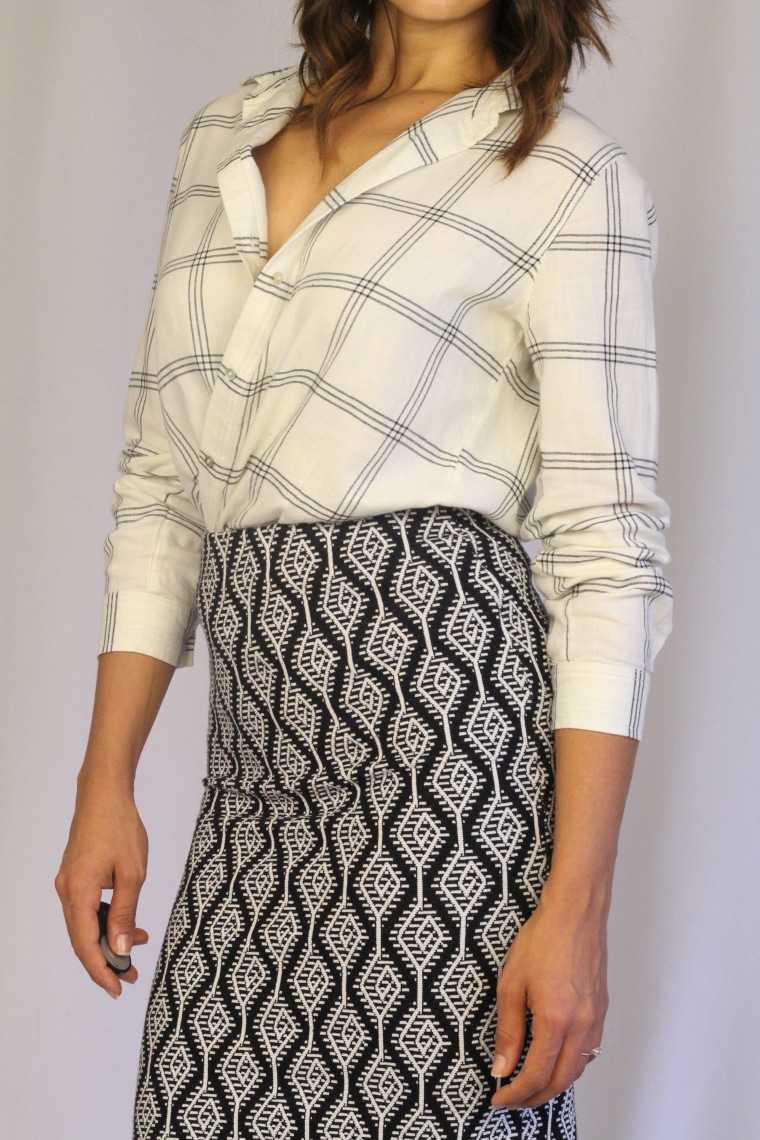 For added security, you can safety pin each side directly to your skirt, and/or pin the "V" intersection in the front. You can also fasten one of the top buttons to prevent any wardrobe malfunctions.
Forget red lipstick, this is how you loosen up for happy hour!
Credit: H&M Flannel Shirt, $24.99; skirt model's own
Love this idea? Share it with your friends on Pinterest.