Spring has sprung, and it's almost time to step into skirts and sleeveless dresses, but before you do, check out these ideas that may give you an extra boost of confidence.
Shaving WandFor anyone who struggles to bend and shave in the shower (expectant moms with belly bumps, people with arthritis, back pain, or just a small bath space), the Giraffe is a handle that extends the length of your razor an additional 15-20 inches.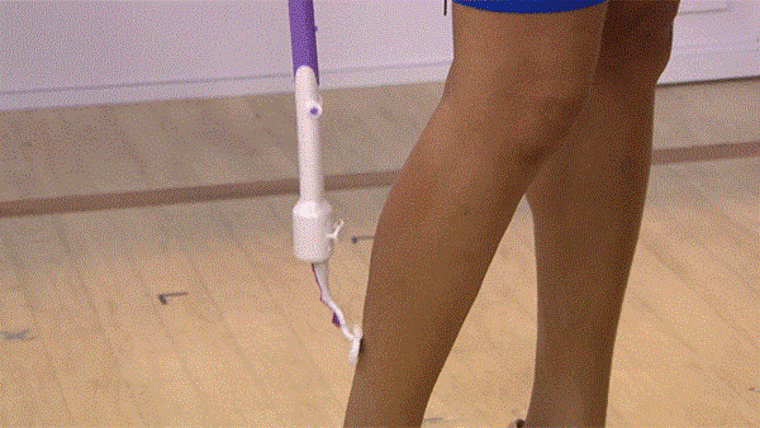 The clever contraption, which accommodates almost any size razor, also features a pivoting head that rotates to different angles, helping with those hard-to-reach areas ($29, GiraffeBathandBody.com).
2-in-1 shower gel and shave foamRituals' multitasking body wash utilizes a unique gel to foam technology that not only offers a skin-softening clean but also doubles as a moisturizing shave cream. Infused with Ayuverdic ingredients and aromatherapy benefits, choose from options like Zensation, Happy Buddha, and Yogi Flow ($12-$15, us.rituals.com).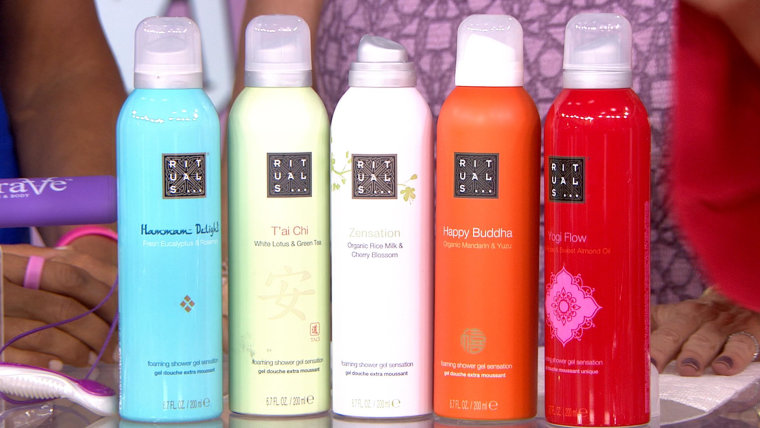 Buff on bronzersWhen it comes to sunless tanning, lotions may first come to mind. However a backstage beauty secret (and my go-to for a fast faux glow) are pressed bronzing powders. Also called baked bronzers, these options offer an easy, non-sticky solution that can quickly conceal flaws and even contour curves.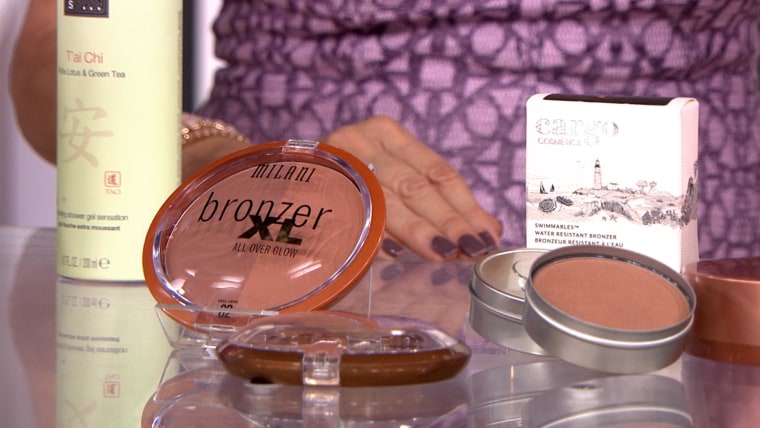 Brush onto your chest, along arms, or sweep over your legs for a soft, sun-kissed touch. Cult favorites include Wet N Wild's Color Icon, Milani's Baked Bronzer (available at drugstores), Cargo's Water Resistant Swimmables Bronzer and Laura Geller's Baked Body Frosting in Tahitian Glow.
Our resident Style Editor and author of The Power of Style, Bobbie Thomas shares the buzz about beauty, fashion, and more here on TODAY and at Bobbie.com. Consider her your go-to girlfriend, style MacGuyver, and wikipedia for women who you've seen in her underwear. Follow her on Twitter, Facebook and Instagram.