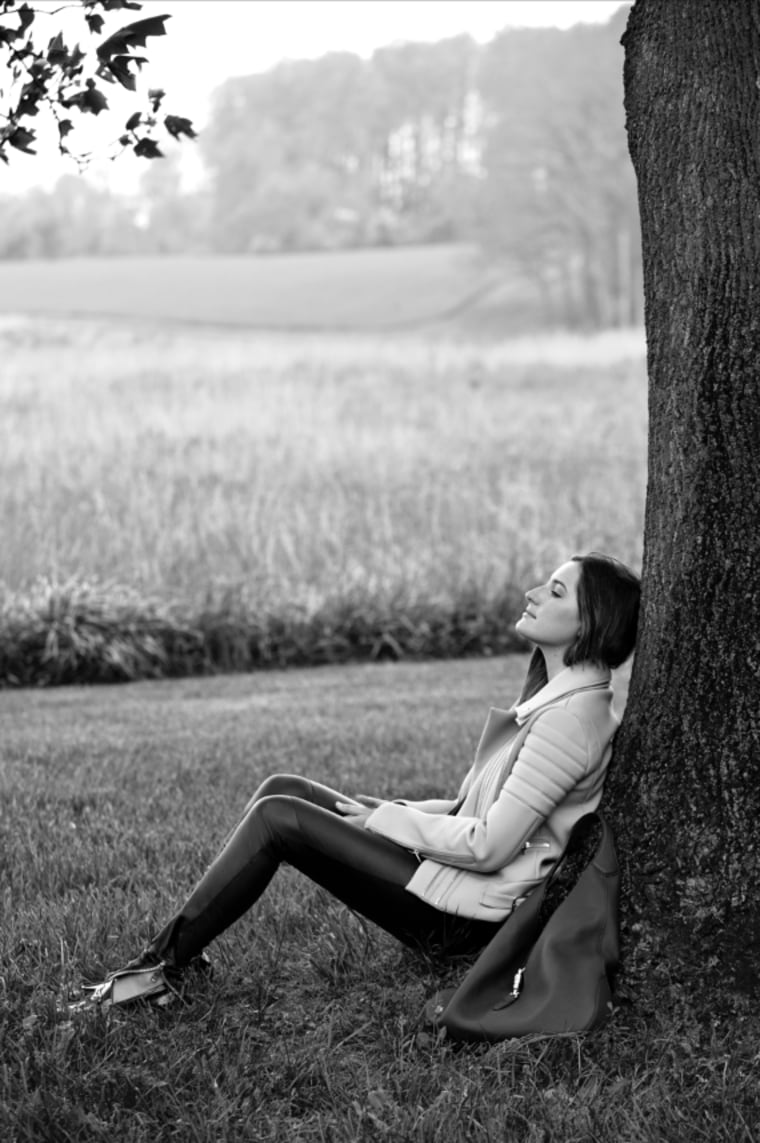 She may have been born in the U.S.A, but she's posing for Italy.
Like many celebrity offspring before her, Jessica Springsteen — daughter of the legendary Bruce Springsteen and singer-songwriter Patti Scialfa — has launched her modeling career. The aspiring professional horsewoman and Duke University graduate, 22, is now Gucci's equestrian ambassador, a title she celebrated in Editorialist magazine with a photo shoot on her family's 300-acre horse farm in New Jersey.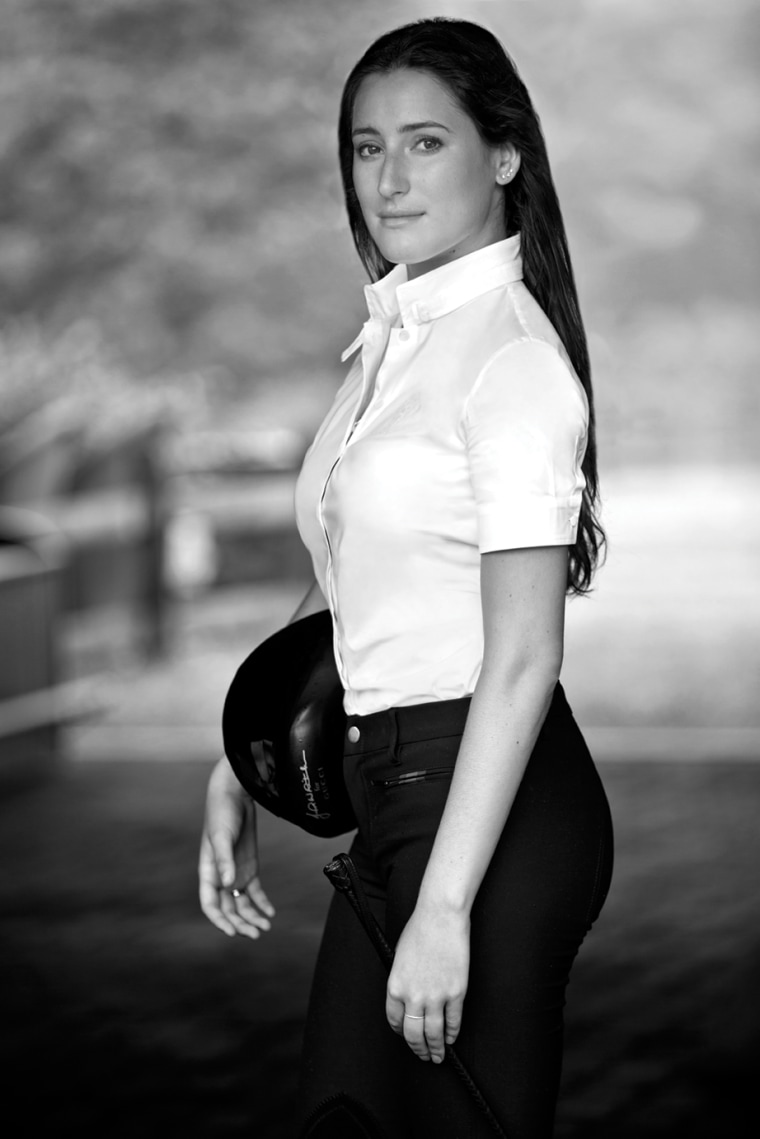 The young fashionista got a little help on set — from her parents. On a break from their High Hopes tour, the couple encouraged their daughter with a few motivational shout-outs.
"You're a tiger, Jess," Mr. Springsteen (er, Mr. Boss?) crowed teasingly while she posed in a mini mod Gucci shift. "You're a bird!" On a biker jacket look, the "Glory Days" crooner nodded approvingly. "She's bringing the rock."
Gucci creative director Frida Giannini said the company chose Jessica because she is "a great horsewoman," who "brings the elegant, dynamic spirit of Gucci alive." As for her involvement, Jessica said Gucci is "all about strength and confidence... Those are the two most important characteristics as an equestrian."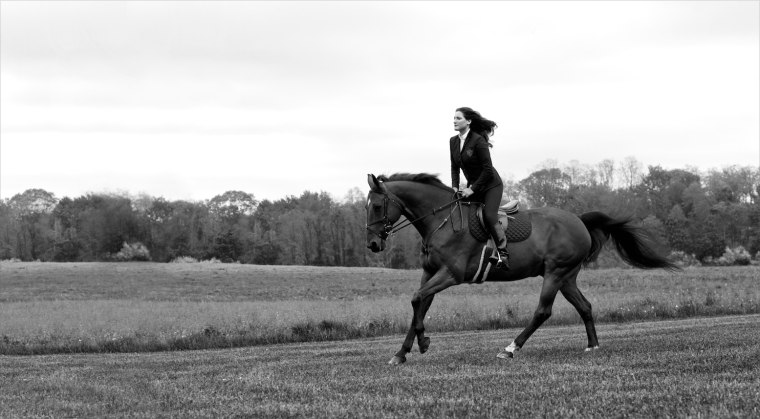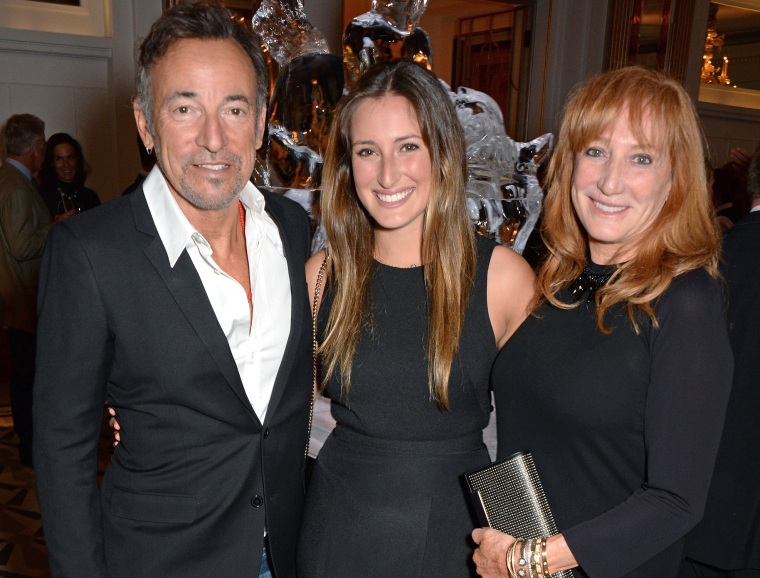 Jessica also admitted to a long history of trying to steal her mother's Gucci wardrobe, bemoaning how Scialfa would resort to hiding the luxury goods.
"It's Gucci," Scialfa quipped. "She can borrow it, not have it."