A British personal trainer who had his leg amputated at 16 years old is set to make history as the first male amputee to walk the runway at New York Fashion Week.
Jack Eyers, 25, has been selected by fashion designer Antonio Urzi to model his creations at Sunday's runway show at Lincoln Center.
"It all feels so surreal - I can't believe this is actually happening,'' Eyers told Caters News in a release. "To be the first male amputee model on a New York Fashion Week runway feels amazing - it feels like such a big deal. I just want to show that having a disability doesn't need to hold you back. I want people to see me, and to realize that there needs to be more disabled models walking the runway."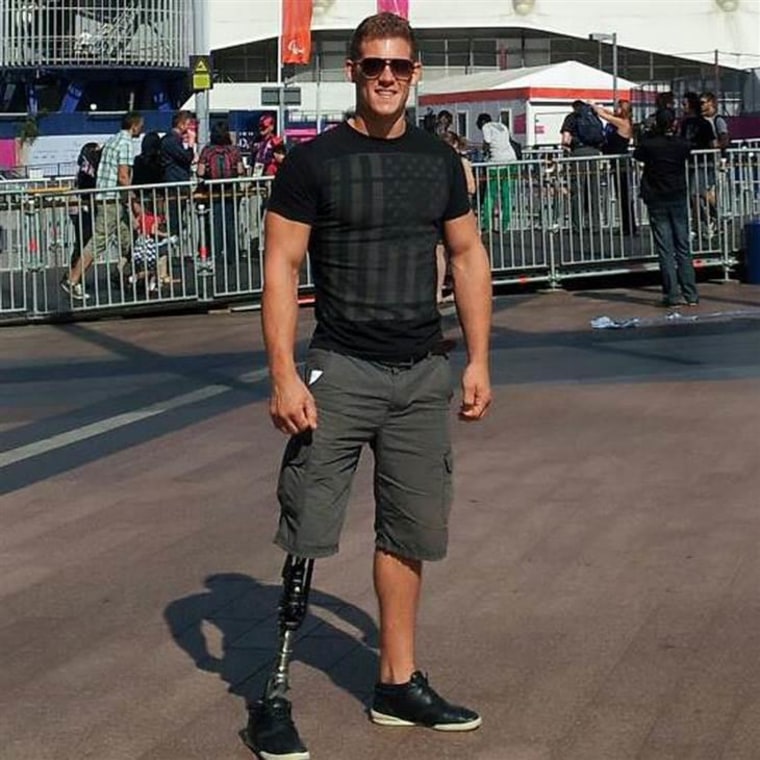 Eyers was born with a condition called proximal femoral focal deficiency in his right leg, stunting the growth of the leg. He finally decided to have it amputated as a teen due to constant discomfort.
"Growing up with the deformed leg was really hard — I had no muscle structure or knee joint and I walked with a really pronounced limp,'' he said. "At primary school I was really into sports but it was hard to join in, and I would get bullied. I remember at the age of around 7, saying I wanted to have it amputated, but I needed to wait until it stopped growing - it felt like this devil attached to me."
"When I finally got it removed it felt like I'd been reborn," he added.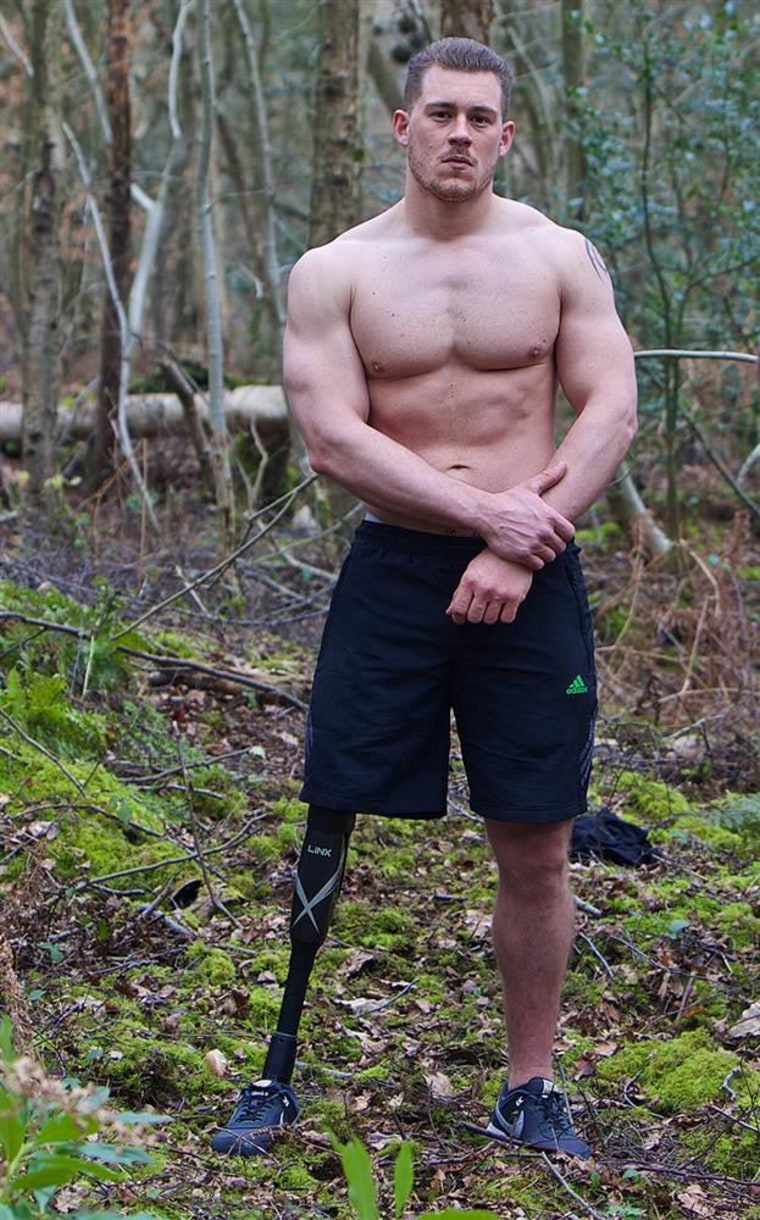 Eyers dedicated himself to fitness after having his leg amputated. Realizing that trying to join the fire department as an amputee would not be possible, he decided to get into modeling. He saw an article about the company Models for Diversity, which aims to promote diversity in the industry by using models of color, those with disabilities and older models. Urzi, whose designs have been worn by Lady Gaga, Beyoncé and Britney Spears, is working with the campaign.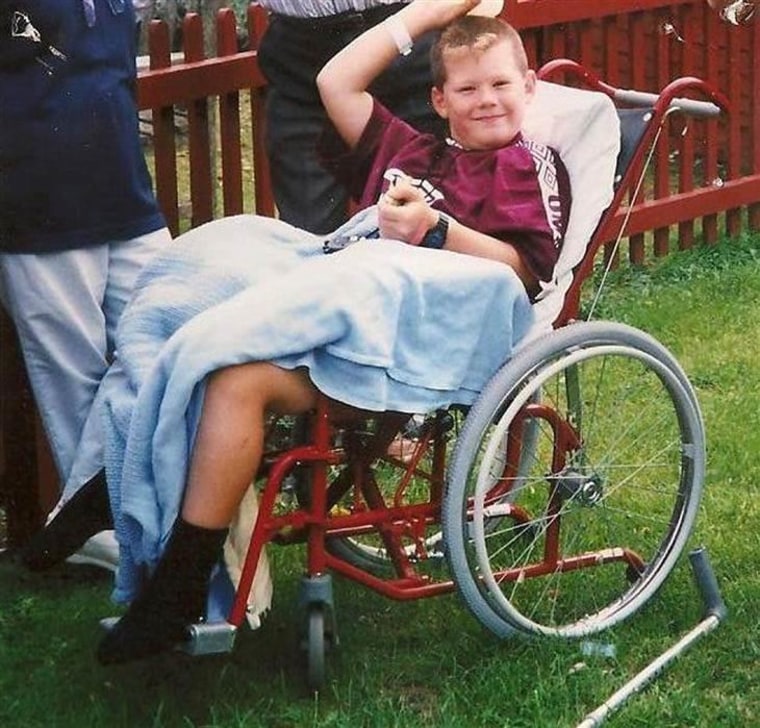 "For me it's just an honor to be able to work on this amazing project," Urzi told Caters News. "We are so proud to have the opportunity to enhance the amazing skills of these professional Models of Diversity models.''
Eyers is excited to make a small piece of history next week.
"It's such a massive step for me and the modelling industry,'' he said.
Follow TODAY.com writer Scott Stump on Twitterand Google+.
This story was originally published on Feb. 13 at 3:50 p.m.