He beat out Luke Evans.
He beat out Eddie Redmayne and Idris Elba.
He even beat out — gasp! — David Beckham.
So, who's British GQ's pick for the coveted title of "Best-Dressed Man in Britain 2017"? Zayn Malik.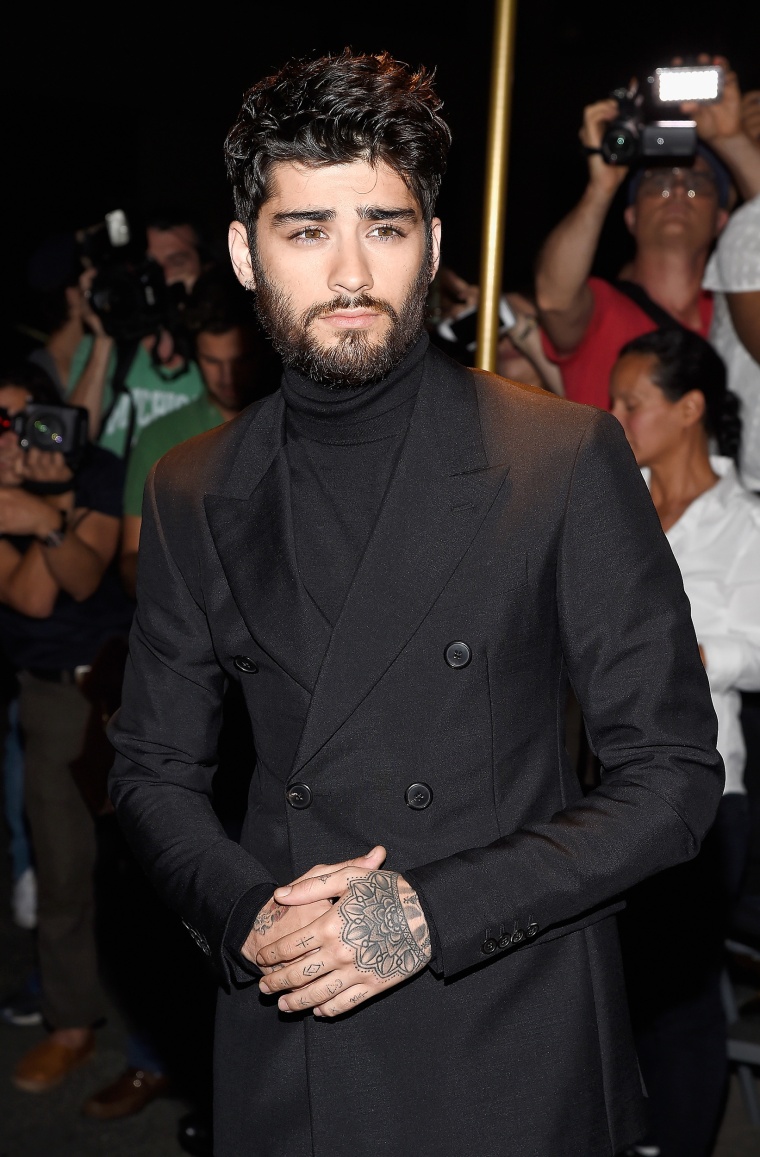 "With 30,000 ballots cast, Zayn Malik has won our first-ever Readers' Play-Offs," the magazine wrote in a post announcing the selection.
A controversial pick, certainly, but a justified one. After all, Malik beat out the other contenders one after another in a bracket-like vote, fair and square. The 23-year-old former One Direction member isn't just a fashion icon, of course. He's garnered plenty of attention as a solo artist — not to mention as supermodel Gigi Hadid's arm candy.
Still, ever since he angered his bandmates and many fans in 2015 when he left One Direction, Malik has definitely played the "bad boy" role.
RELATED: Gigi Hadid apologizes for Melania Trump impression at AMAs after backlash
"Malik's style is one that's as experimental as it is smart, making him a man who can do streetwear slickness just as effortlessly as red carpet suiting," the magazine continued. "We would say it's the kind of cool approach to outfitting that would rub off on any man dating one of the world's most famous supermodels, but Malik's dress sense was there way before Gigi."
As for Gigi (Hadid, that is), Malik's 21-year-old girlfriend, she's been in the news this past week, too, after she found herself in hot water for making fun of Melania Trump's RNC convention speech at the American Music Awards (though many viewers rushed to her defense).
"I removed or changed anything in the script that I felt took the joke too far, and whether or not you choose to see it, what remained was done in good humor and with no bad intent," she said in a handwritten apology, a photo of which she tweeted.
So, what's next for this star couple? World domination? Only time will tell.