The "first look" before a wedding is always a special moment — but it doesn't usually look like this.
Before her wedding, Erin Reilly of Scottsdale, Arizona, came up with a plan: Instead of wearing her wedding gown for the pre-ceremony photos, she would wear her favorite outfit for hanging out at home, a pair of raggedy sweatpants and an oversized cat T-shirt she bought as a joke at a Walmart several years ago.
"It's one of those things, like, ugh, she's wearing the cat shirt again," Reilly, 25, told TODAY Style. "It's just that old outfit I wear to bed all the time."
During the shoot, Reilly's now-husband Ean Goldberg, 31, was expecting to turn around and see Reilly in her white gown, not knowing about the prank.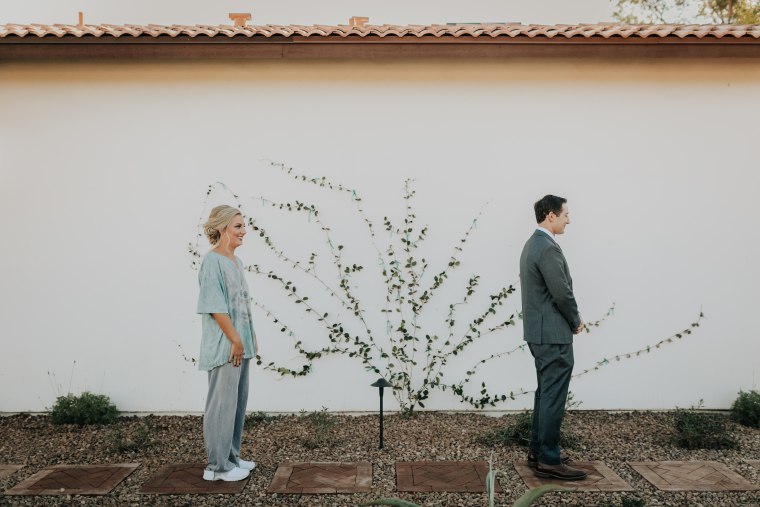 "I don't dress up a lot and he was so excited to see this gorgeous outfit and my hair and makeup," she said. "I just wanted to mess with him."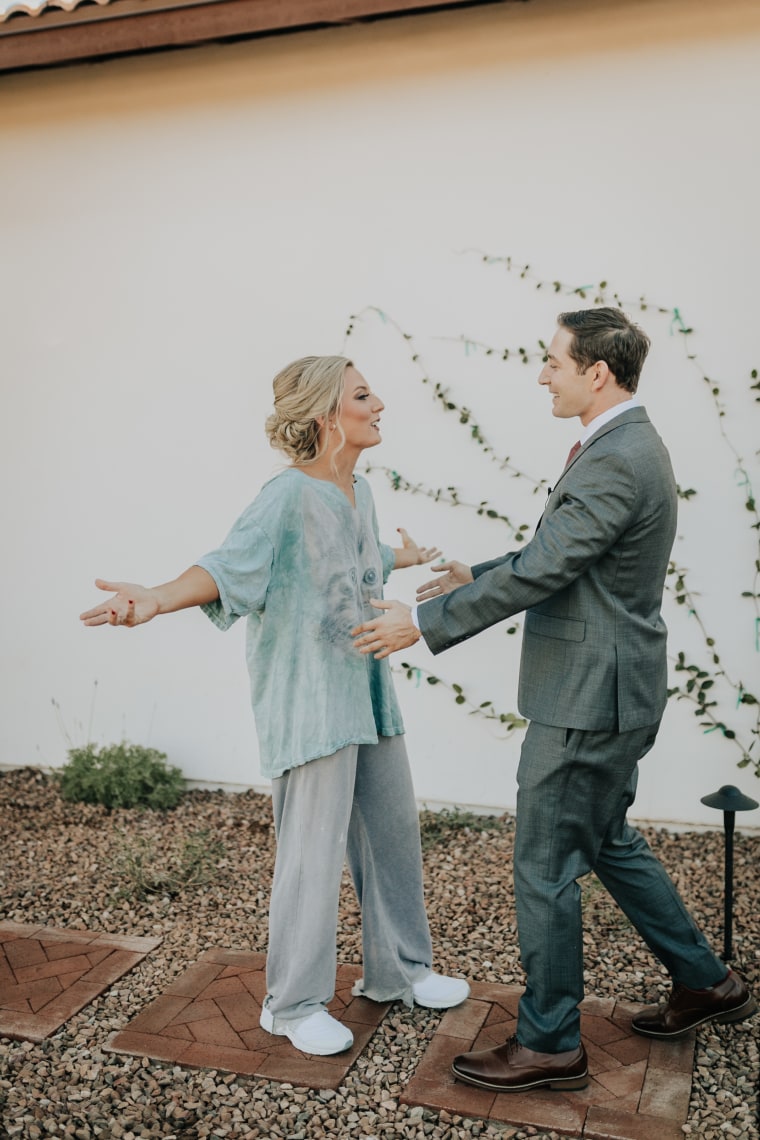 She added that the wedding planning had been particularly stressful for Goldberg, and she wanted to lighten the mood before they tied the knot in front of family and friends on Nov. 11.
"There was so much pressure on him ... he just wanted it to be so perfect for me," Reilly said. "He had been handling so many wedding tasks throughout the week, so he was so worried about everything being perfect. He was so stressed. And then it was this huge sigh of relief when he turned around. Like, it's still just the two of us being our normal, dorky selves. He thought it was great."
Photographer Molly McElenney captured the hilarious reveal and shared the photos online.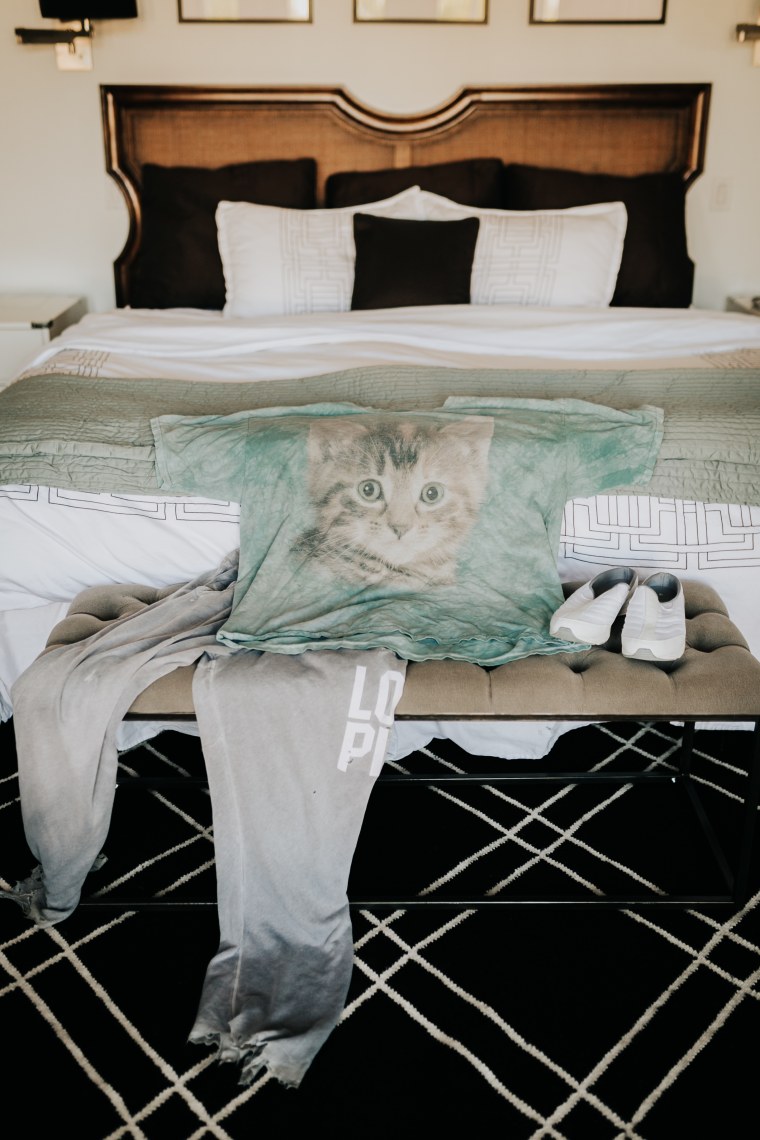 Of course, Reilly later changed into her real wedding gown for more photos. Yet it's the ones of her in the cat T-shirt and sweatpants, with her groom anxiously waiting to see his bride, that have gone viral — and for good reason. Reilly said she's shocked but pleased that so many people find them as funny as she does.
"I think that I'm funny and Ean sometimes thinks that I'm funny," she said. "But my normal audience is myself, or my sister. I did it for my friends, to laugh and to get a good kick out of it. So it was really interesting to see how many people think it's funny."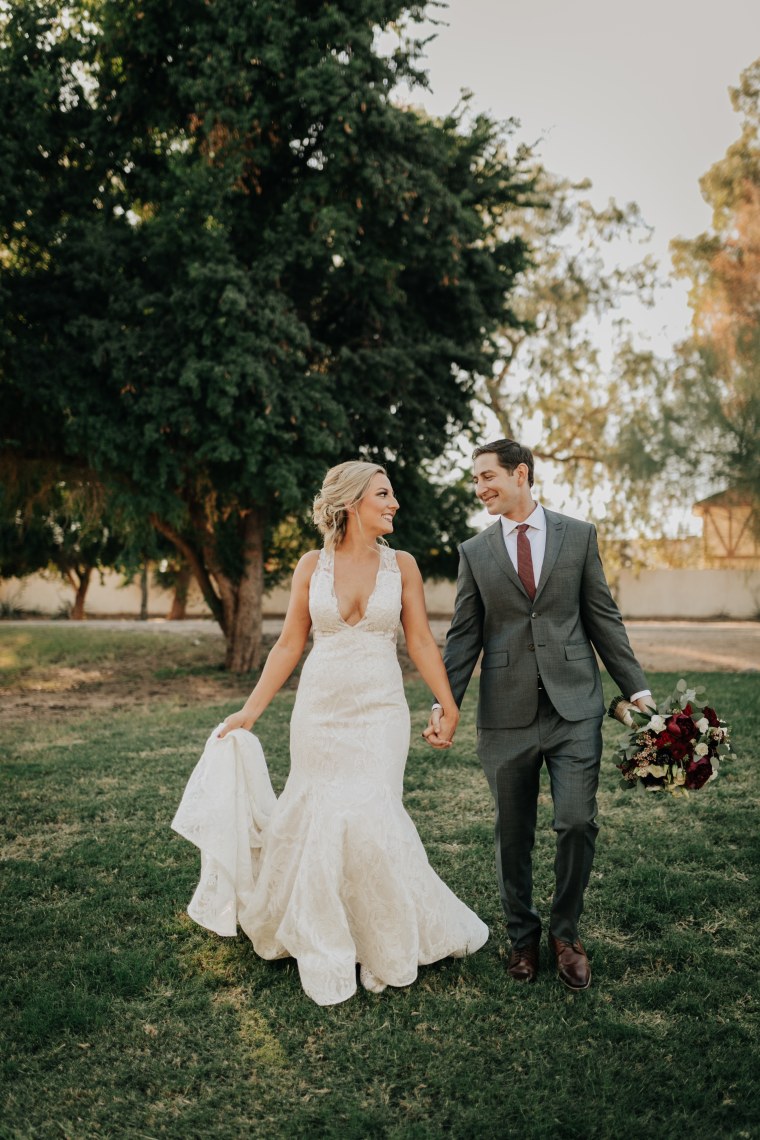 She also wants to clear up one common misunderstanding she's been reading about herself: She's no "crazy cat lady."
"I don't have cats," Reilly said. "I like cats. But I don't have them. Ean is really allergic to cats. It's just really funny to see people's reactions."