/ Source: TODAY Contributor
An Idaho bride walked down the aisle in the wedding gown of her dreams, one that was infused with the legacy of a family love story, yet almost got sent to the donation pile.
Jordyn Cleverly had tried on more than 30 gowns as she searched for a dress with an antique feel, but "couldn't find anything that made me feel and look like a woman, and not a 12-year-old boy," said the petite 23-year-old bride.
Luckily her dad had saved her grandmother's 1962 long-sleeve, lace gown. Cleverly thought it was beyond repair, but she was thrilled to find a seamstress willing to take on the months-long job of restoring and modernizing it.
Cleverly kept the undertaking a secret from her grandmother, Penny Jensen, 74, until two days before her Sept. 23 wedding in Boise, Idaho. Cleverly slipped out of the rehearsal dinner and into the gown to surprise Jensen during an intimate, emotional and tear-filled photo shoot.
"I think the light bulbs started going off when she saw me going toward her," Cleverly said. "You don't forget what your wedding dress looks like."
Her grandmother, who became a widow a few years before the bride was born, was speechless.
"She was completely still with her hand over her mouth and she couldn't talk by the time I got up to her," Cleverly said. "The only words that came out of her mouth were, 'Wow' probably 35 times and the number '1962.'"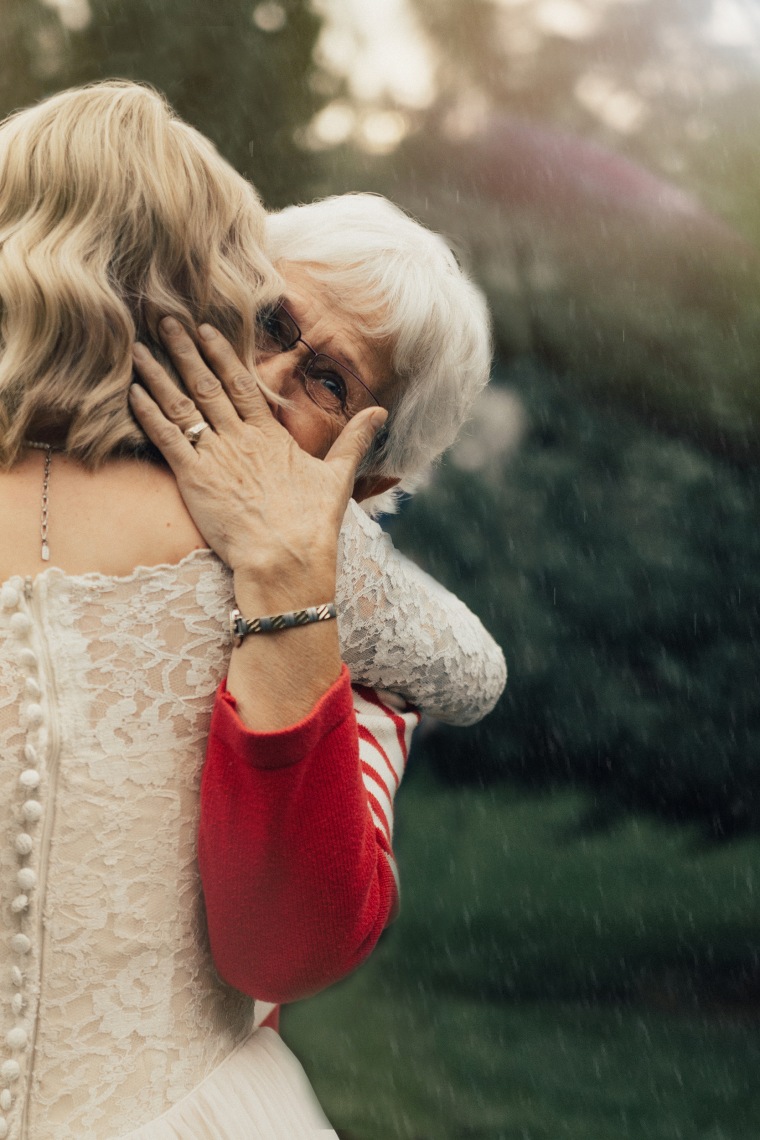 They sobbed as they marveled at the restored gown. Rain began to fall, adding more heaviness to the moment.
"It was just the most emotional roller coaster that I've ever experienced," Cleverly said. "Part of it was feeling that time lapse of my grandma. I could tell she was just being flashed back to her wedding day and all of the experiences and emotions she was feeling. I felt like I was going through that same little time lapse with her.
"When I finally didn't want the photographer to catch any more ugly crying, I hugged (her) and she whispered, 'I married my high school sweetheart in this dress,' and she paused for a second while she caught her breath, and said, 'now so will you,'" Cleverly said. "It was awesome."
Cleverly, who began dating her future husband in eighth grade, says her grandparents "were definitely a power couple" who were admired by everyone in the family. "They're very honorable," she added.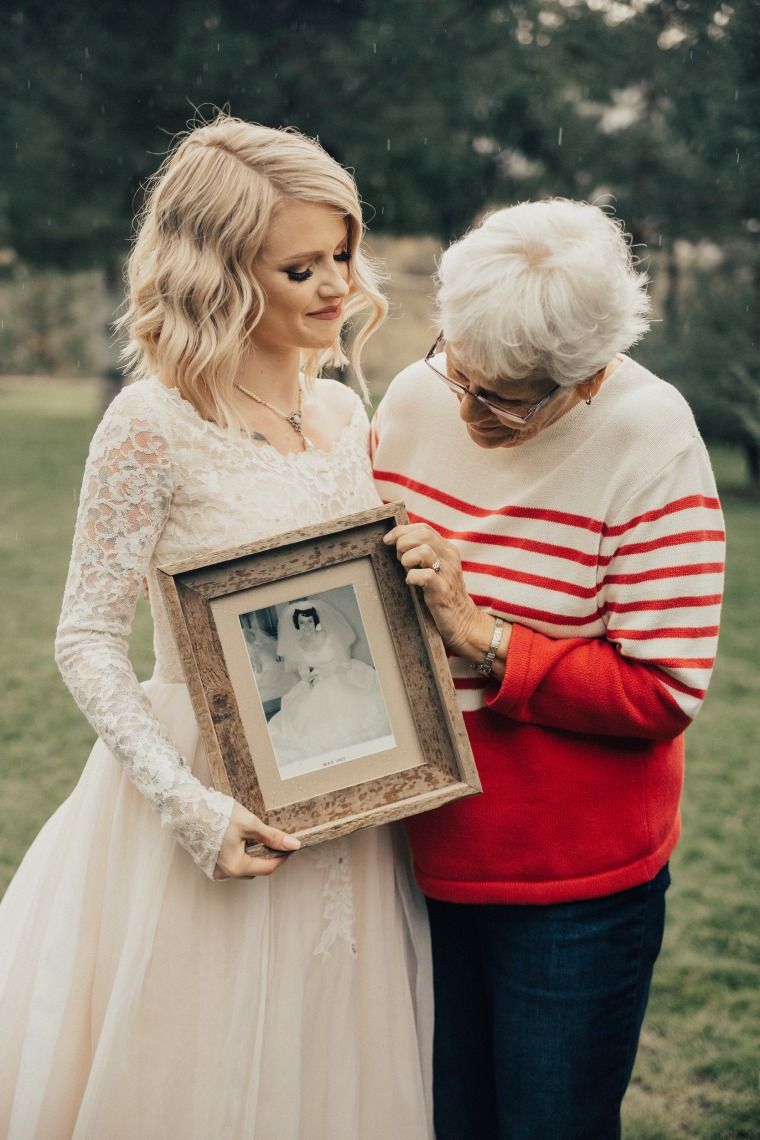 "It's just how happy and special their marriage was and the success of their love story and to be a part of that just by simply wearing it," the bride said of wearing the gown that belonged to Jensen.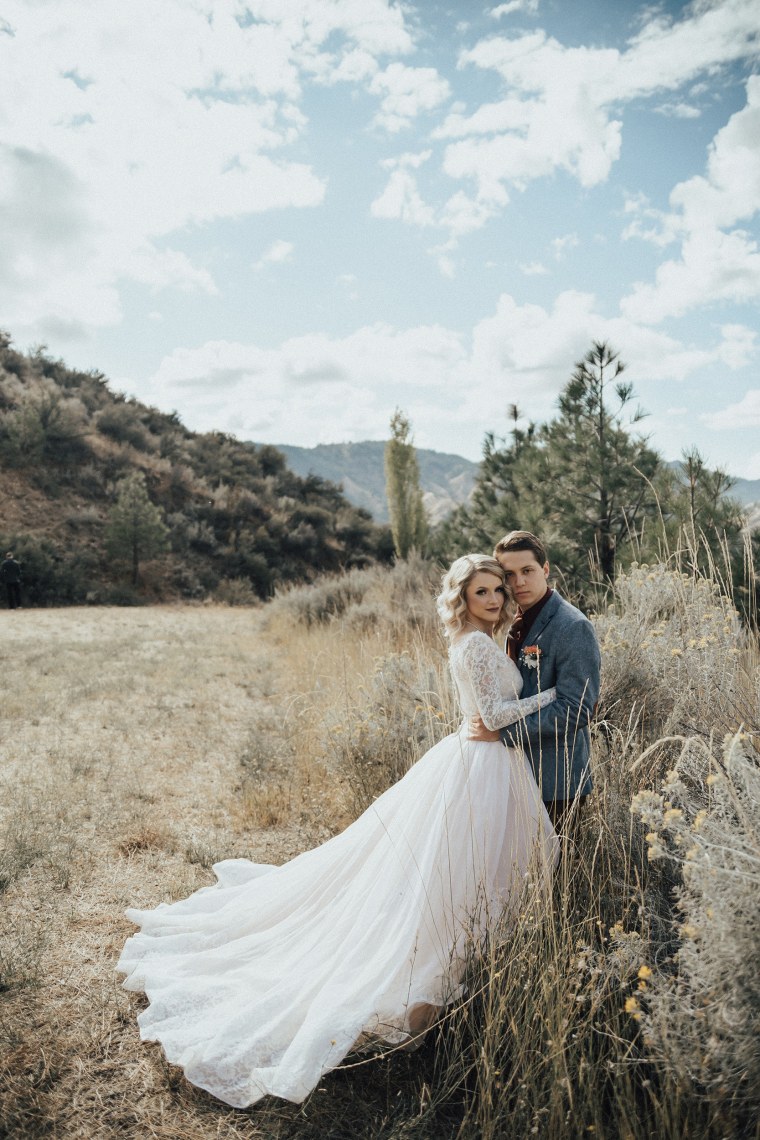 "She gave me the gift of an opportunity to honor the family and everyone that her and Opa had impacted, but also she set us up for a happy, successful marriage," Cleverly said.
On the day middle school sweethearts finally tied the knot, Jensen helped her granddaughter into the gown she wore so many years ago.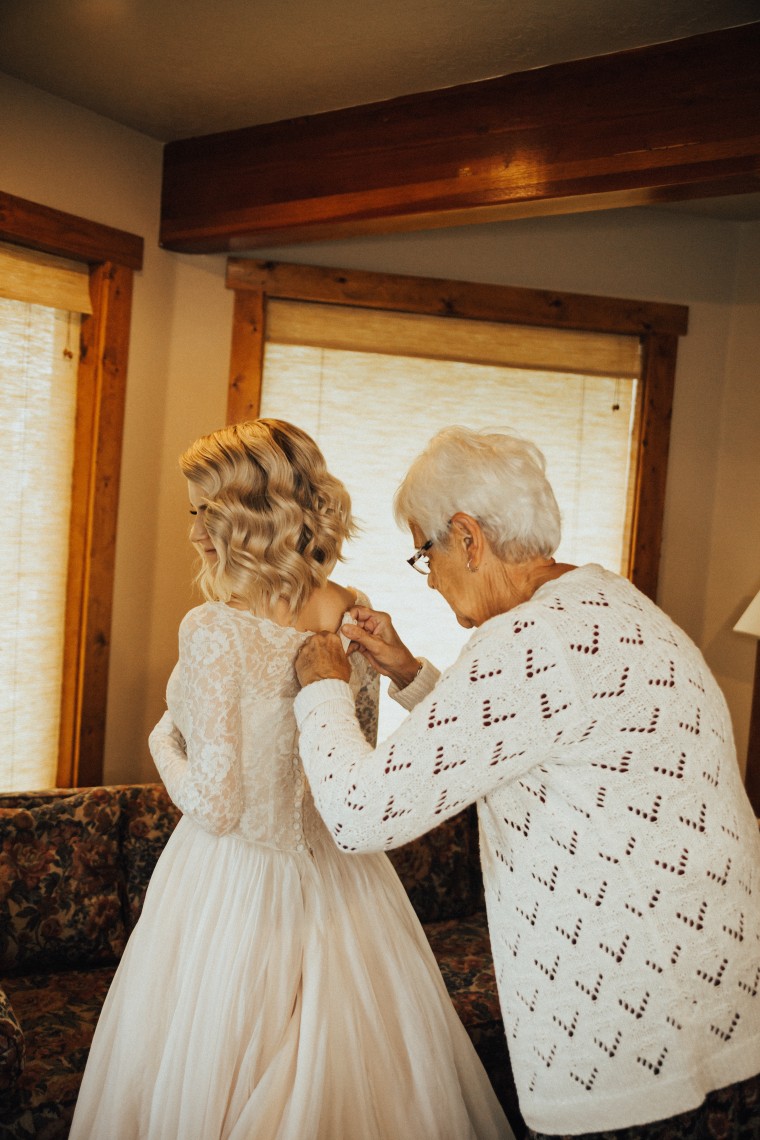 "I couldn't have picked anyone better," Cleverly said. "No one else was more deserving."
The dress almost left the family before Cleverly got engaged. Jensen had called the bride's father — her son — and said she was going to donate the gown.
"She was going to drop it off at Salvation Army or a thrift store unless my sister or myself wanted to take it for scraps or do what we wanted with it," Cleverly said. "My dad said, 'Absolutely, we'll take it.'"
Cleverly is so glad he did.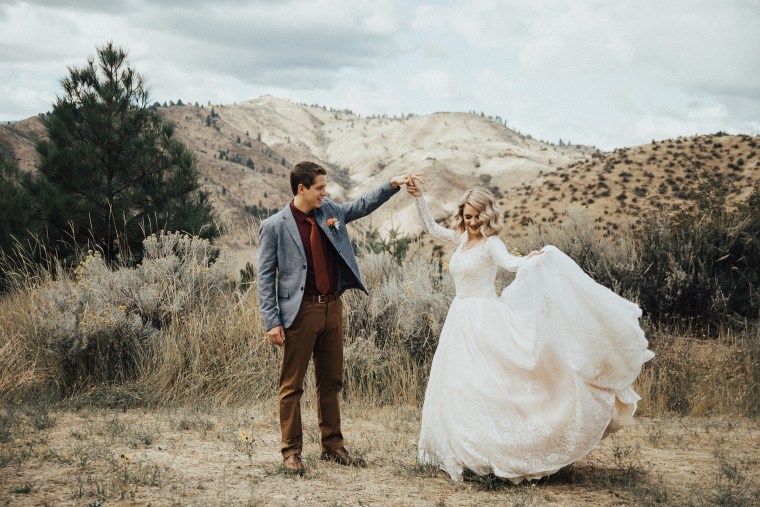 "It was way more meaningful than buying a designer dress but it looked like a designer dress," she said. "I felt very lucky to be able to wear the dress and honor it. It was was just going to get tossed, so I felt like it deserved to have recognition one last time."
TODAY.com contributor Lisa A. Flam is a news and lifestyle reporter in New York. Follow her on Twitter and Facebook.