Shelby Sander planned to shop for wedding dresses with her mom, but they never got the chance.
Her mom lost her five-year battle with metastatic breast cancer in March 2016, shortly before their appointment.
"I knew that she was getting more and more sick and that our time together was coming short," Sander told TODAY Style in a phone interview. "So I wanted to go wedding dress shopping with my mom even though Scott and I weren't engaged at the time ... I wanted to have that special moment there with my mom. And I knew Scott was going to be my husband one day. There's no doubt about that."
When Sander and her longtime boyfriend, Scott Rogers, did get engaged in the fall of 2017, she decided to do something creative to honor her mom's memory. "After she had passed, I was like, 'OK, this is going to be super hard,'" she said. "I wanted my mom there. So I just kind of had the idea that I would take photos in my mom's wedding dress."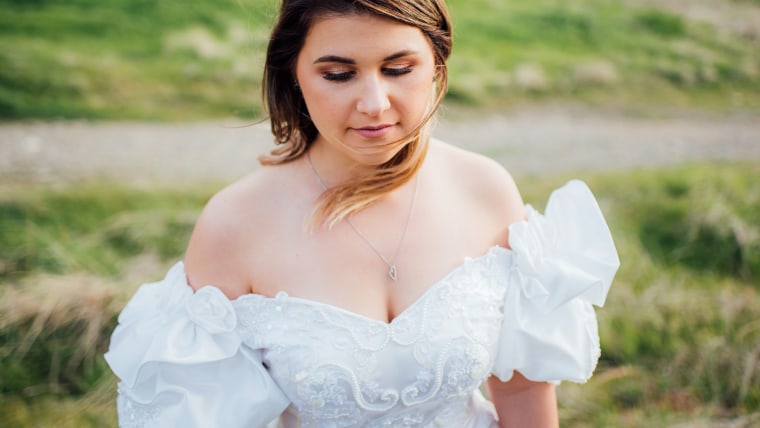 Sander planned to capture the photos before her engagement shoot and surprise her dad, who had no idea she'd taken the dress from the attic, with the prints. When she arrived at the shoot, there was just enough time to secretly take the photos before her dad and fiance arrived.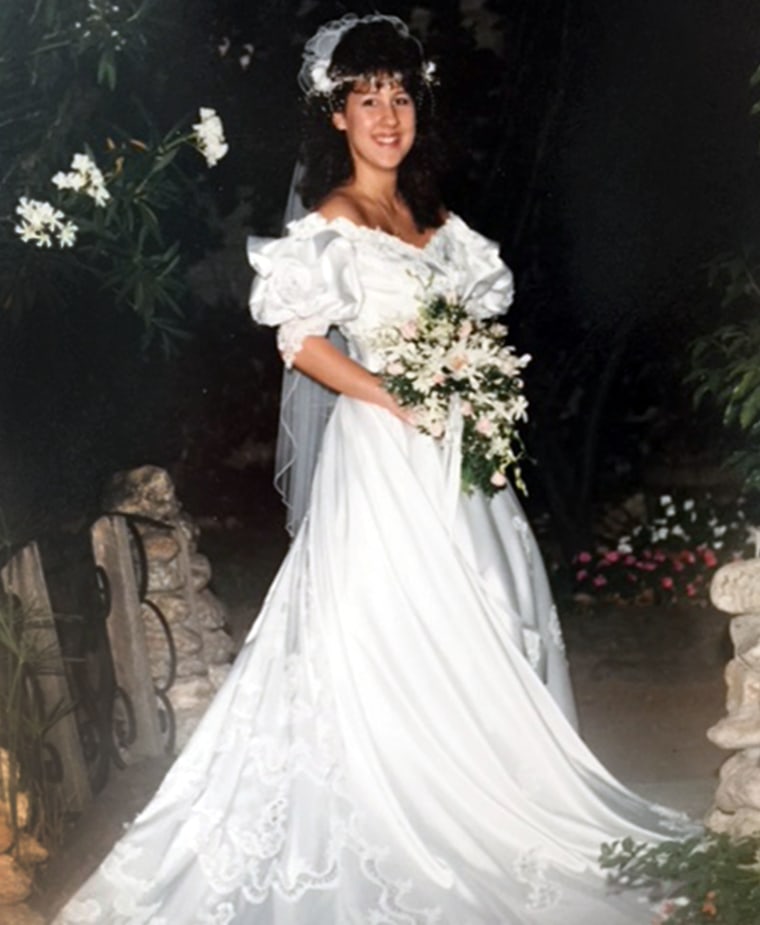 Her photographer, Taylor Rubio, was in on the plan.
"So we ran over to a tree and I held up a blanket for her to step into the dress. She kicked off her shoes, I helped zip her up and we were amazed because the dress fit her perfectly," Rubio said. "It was as if the dress was built just for her to wear on that day.
"It was the most perfect day, too. The sky had lots of beautiful clouds and the wind was blowing her dress around, so the photos were pretty dramatic and emotional. We were cracking up at the puffy sleeves and truly in awe of how perfectly it fit her."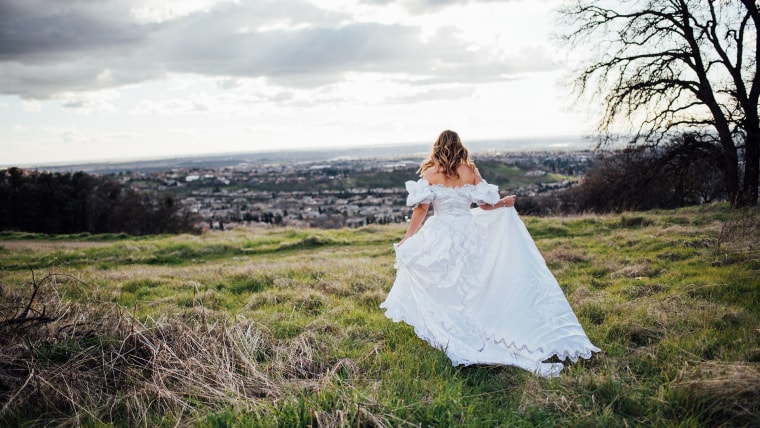 As if that weren't enough, there was one more special coincidence.
"It wasn't until after the shoot that I made the connection that the location we had chosen for her engagement shoot was called 'Heaven,'" a mountain region in El Dorado Hills, California.
Sander had planned to surprise her dad with the photos on her wedding day, but when she saw them for the first time, she was too excited to wait. She decided to publish them alongside a beautiful tribute to her mom on Love What Matters.
"It brought back a lot of memories," her dad, Curt Sander, said. "It was really incredible to see the dress fit as well as it did. It's been a long time since my wife wore it. Just to see her in her mom's dress in that setting, it was incredible.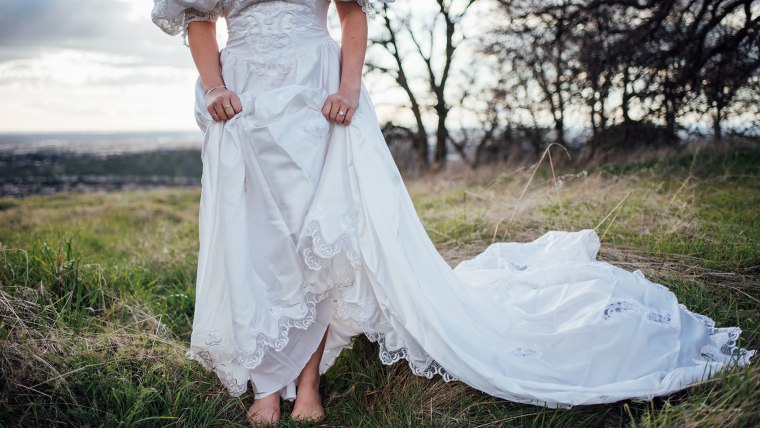 "That's really the only way that I could really incorporate something that I had planned with my mom into my big day," she said of the dress. "We didn't really talk much about what our wedding would be like. We knew that it would be fun and a huge party, but there was nothing really that my mom and I had talked about as far as planning goes and stuff besides the wedding dress thing. So this was a really cool way to honor her."
Sander's parents had been together for 29 years before her mother passed, so she thinks there's a lot of good luck in that dress. But that wasn't the only lucky token of good fortune that was passed down to the young couple. When Rogers proposed in September, he used the same box that Sander's dad had used to propose more than three decades earlier with a note that read almost the exact same words.
"They remind me of me and Anj," said Curt Sander of his late wife. "I know that they'll make it."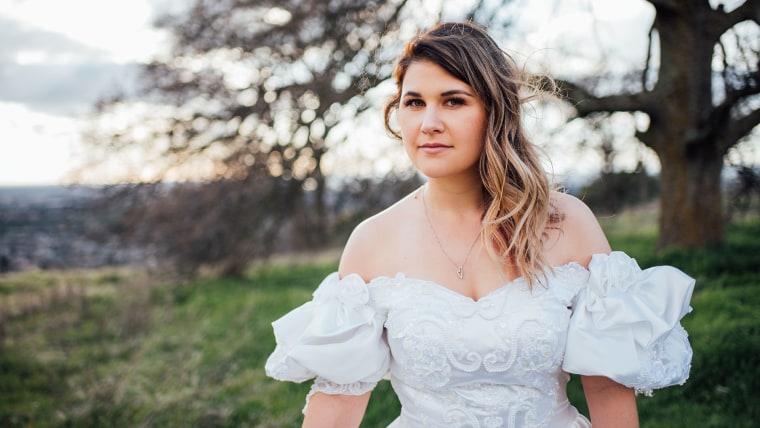 While Shelby doesn't plan to wear the dress on her big day, she's found a different way to incorporate it into her wedding: "I'm going to cut out the shape of a heart and then sew it to the inside of my dress over my heart so I have a little piece of her with me as I start this new journey."