Amie Murphree had already gone through her wedding ceremony, yet her heart was pounding faster than it had all night when it came time to throw her bouquet at her reception on May 5.
The 21-year-old bride tied the knot with her husband, Colter Calhoun, 20, but that was just half of the big night for her family because she played a key role in a surprise engagement.
About a week earlier, she and her younger brother, Matthew, 19, had planned that instead of throwing the bouquet, she would turn around and hand it to Matthew's girlfriend, Savannah Gore, 19, as a setup for him to get down on one knee and propose.
"I think I was more nervous that something was going to go wrong or that I was gonna mess it up than I was about saying my vows, honestly,'' Murphree told TODAY.
The reception at Country Paradise in their hometown of Somerville, Alabama, kicked up a notch as Gore happily accepted while the crowd cheered. The moment was watched more than 4 million times after Murphree posted it on Twitter.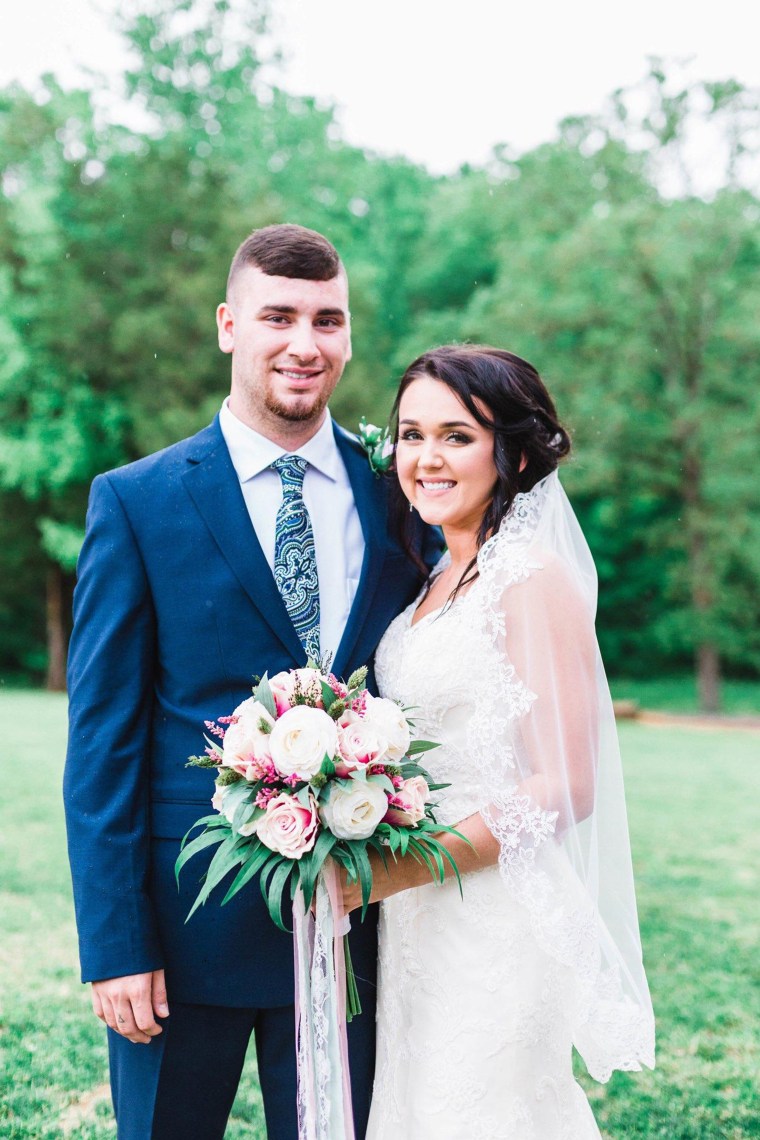 "It felt like I was dreaming, honestly,'' Matthew Murphree told TODAY. "I was like, 'This is it.' This is what I've been waiting on."
"My dad was like, 'I don't know if I have any more tears left, but if I do, I'll be crying them,''' Amie Murphree said about the moment.
While many brides might not be too happy about sharing the spotlight on their big day, that wasn't the case here.
"I didn't see it like that at all,'' she said. "I feel like it made it better."
"Words can't really explain how much that meant for her to share her day with me like that,'' her brother said. "It shows what kind of a person she really is."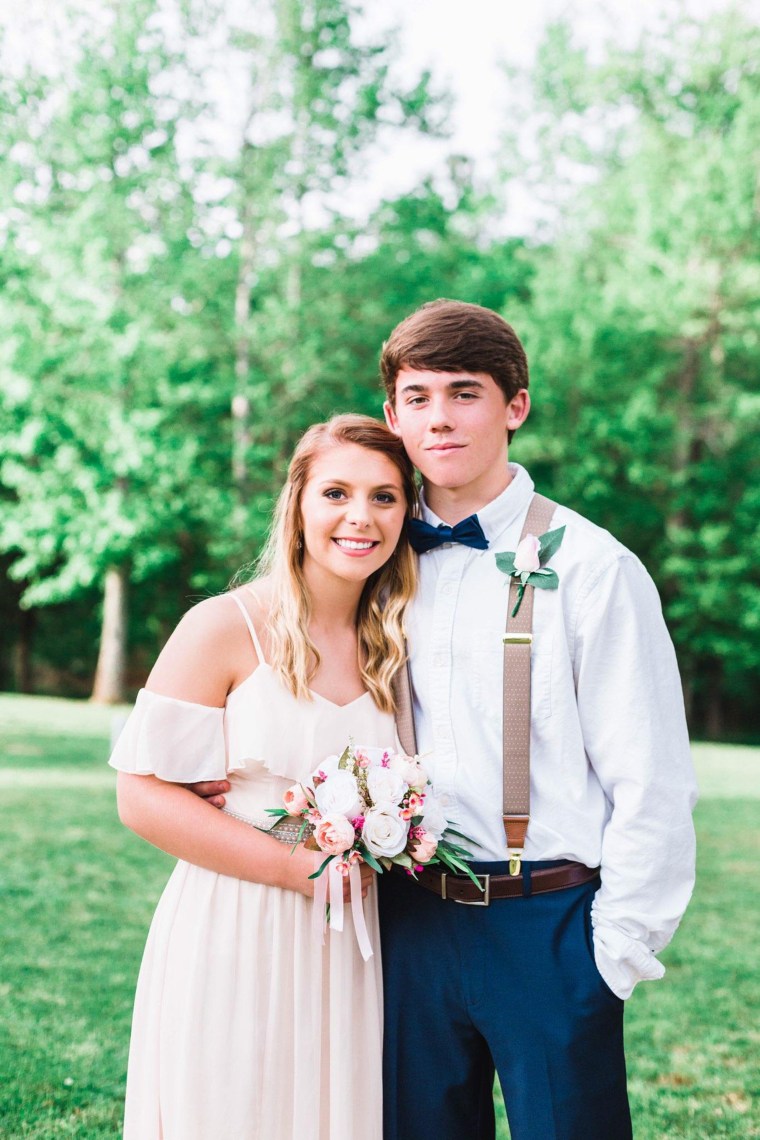 Amie Murphree had two of her bridesmaids make sure that Gore was positioned in the front when it came time for the bouquet toss. She also didn't throw it because her friends that didn't know about the surprise had all told her they were going to be the ones to catch the bouquet, so she didn't want to risk it.
They also skipped the garter toss because the younger Murphree's pocket was bulging with the ring box and they were afraid Gore would notice.
"I didn't want to take any chances that it got messed up,'' Amie Murphree said. "I think Savannah stayed in shock for the rest of the night."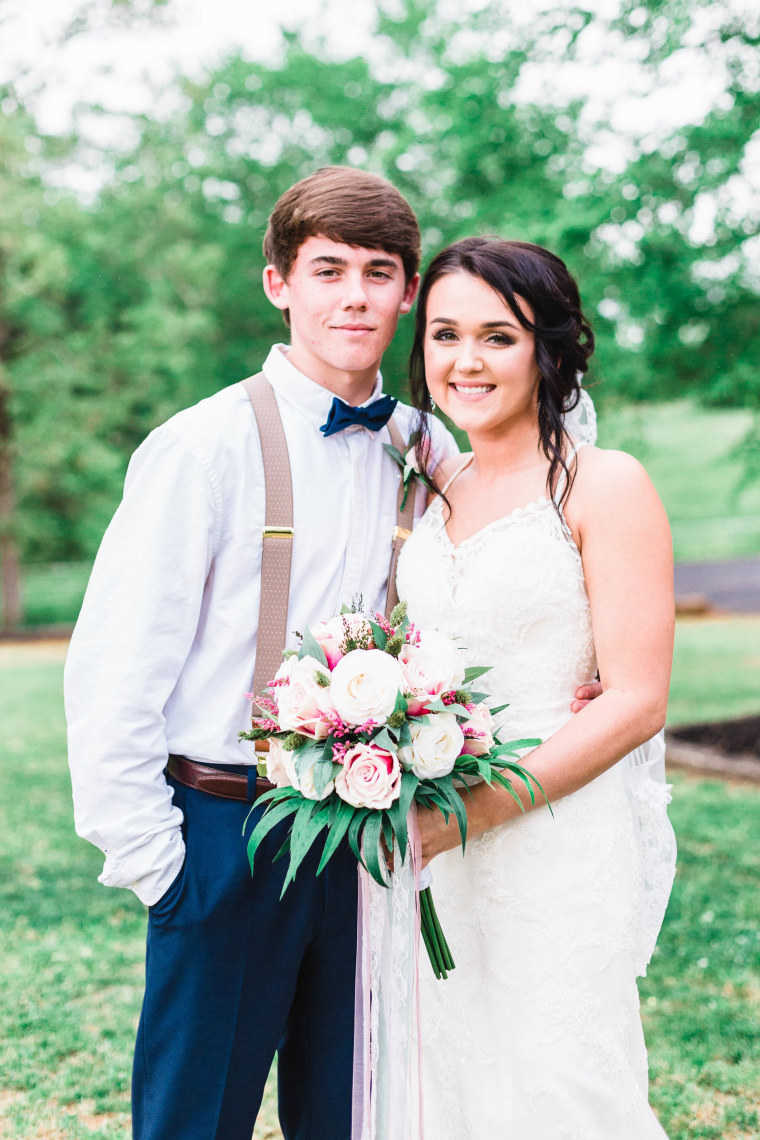 The unfortunate damper on the moment is that cards and wedding gift money were stolen out of a cage-like box on the other side of the banquet hall during the proposal, the siblings said. They are trying to track down the thief, but half the money the couple had banked on for their honeymoon was taken.
Matthew Murphree and Gore, who will be attending Calhoun Community College together in the fall, are planning on getting married next spring.
Will there be any engagements at that reception?
"Not that I know of,'' Murphree said. "Yet."
Follow TODAY.com writer Scott Stump on Twitter.