Andrew Wright will never forget his first look at his bride on their wedding day.
He had his back turned as she slowly approached in her dress for the special moment, and then he turned around to gaze right into her ... stubbly beard and hairy arms.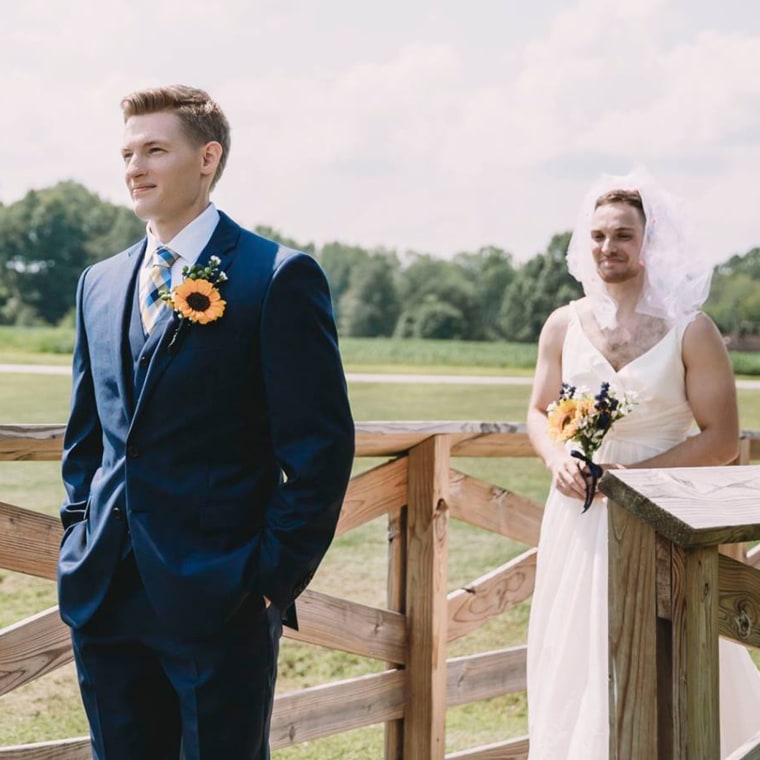 Wright's bride, Nicole Smith, 24, decided to have a little fun with him by having his best man, Kye Stachowski, 24, put on a wedding dress and give him a "first look" to remember ahead of the couple's wedding on Aug. 4 in Spencer, Indiana.
Smith is about half a foot shorter than Wright, so when he turned around, he initially looked down, straight into Stachowski's hairy chin.
"My first reaction to seeing Kye was complete confusion," Wright told The Indianapolis Star. "For a solid second, my brain was processing what was going on."
Wright was wondering why Stachowski had disappeared in the midst of the "first look" photo shoot in which he would see Smith in her dress ahead of their big day. He turned his back and prepared for the big moment.
"That was the first time I'd worn a dress," Stachowski told The Indianapolis Star. "But I wanted to do it."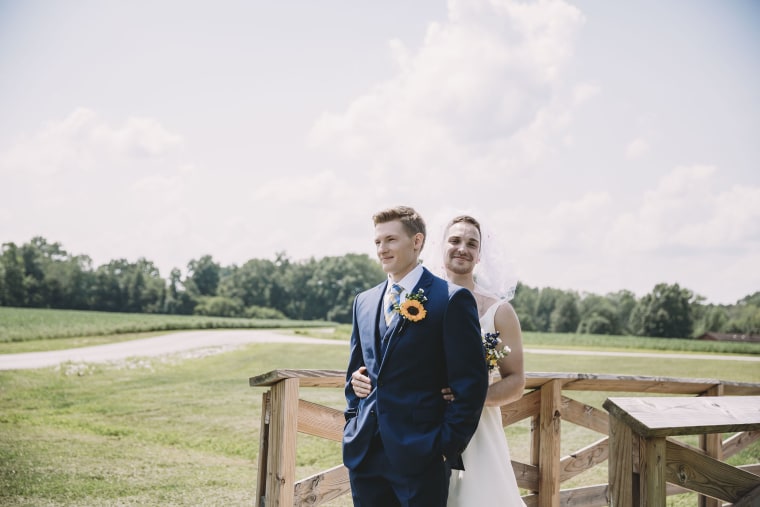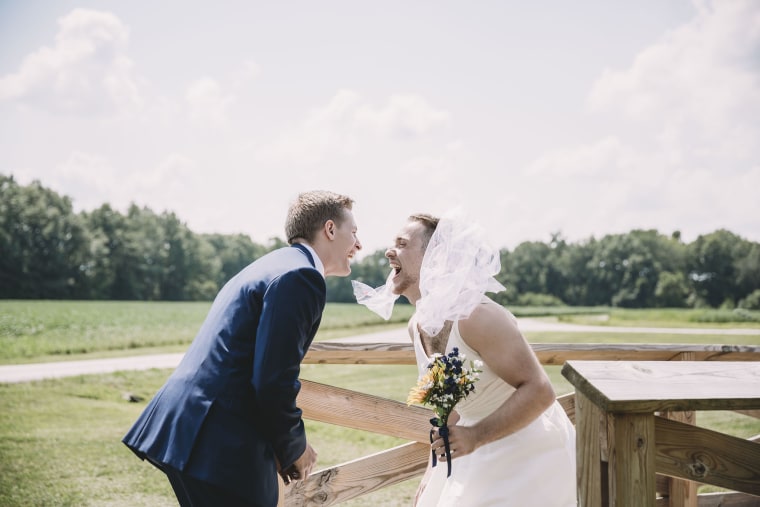 "I kept calling Kye 'Nicole' when (Wright) had his back turned, like, 'Nicole, you look beautiful, now drop your shoulders,''' photographer Belinda Russell, who captured the hilarious moment, told TODAY. "They were laughing for a good two or three minutes when he turned around."
Smith helped orchestrate the moment, including securing her sister's wedding dress for Stachowski to wear because he was not going to be wearing hers.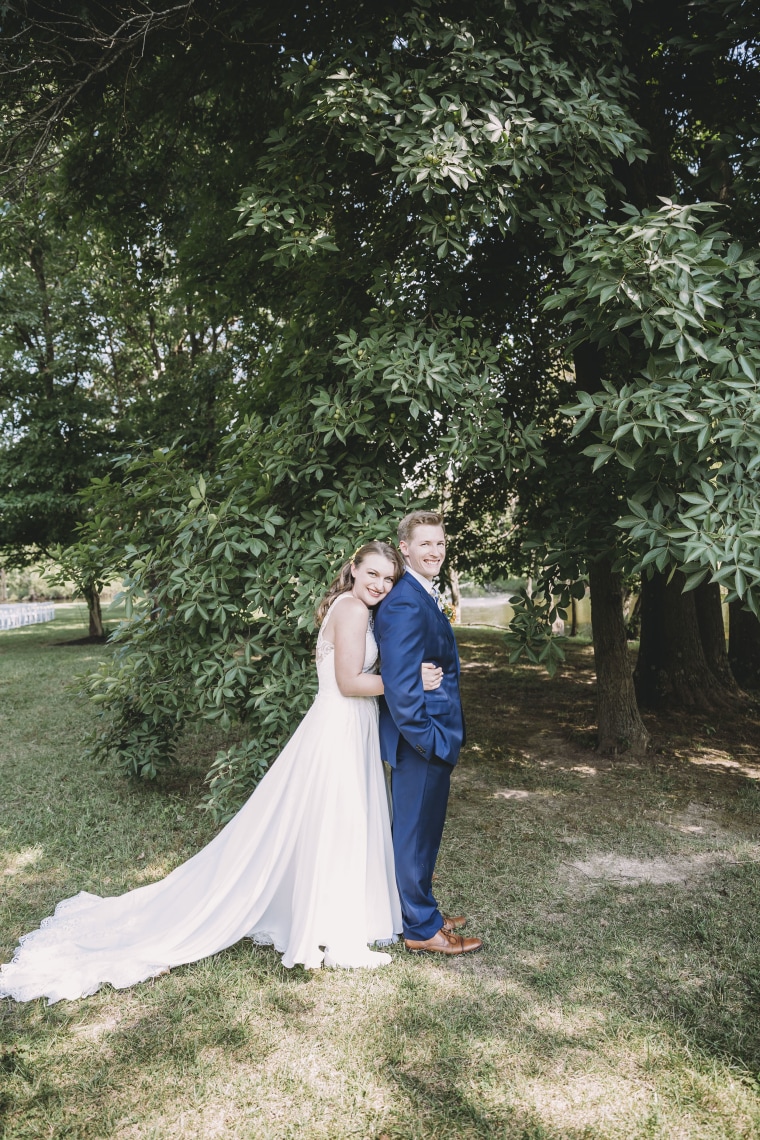 Wright, 25, and his bride are high school sweethearts who have known each other since eighth grade. They have traveled the world together and are currently both students at universities in Germany, where Wright is working toward a doctorate in molecular neuroscience and Smith is pursuing a master's degree in applied environmental geoscience.
"They had a lot of fun with it,'' Russell said. "With the 'first look,' they wanted a private moment before the wedding is rushed and full of people, and it was a way to make it funnier and that much better."
Follow TODAY.com writer Scott Stump on Twitter.