When TODAY posted a story about a bride's viral defense of her $130 engagement ring after a saleswoman deemed it "pathetic," TODAY fans responded in full force. They took to Facebook to share supportive messages for the newlywed couple, share their own stories of marital commitment and prove, once and for all, that love doesn't have a price tag.
See some of their incredible stories below and visit TODAY Style's Facebook page to share your own tale.
Make something out of ...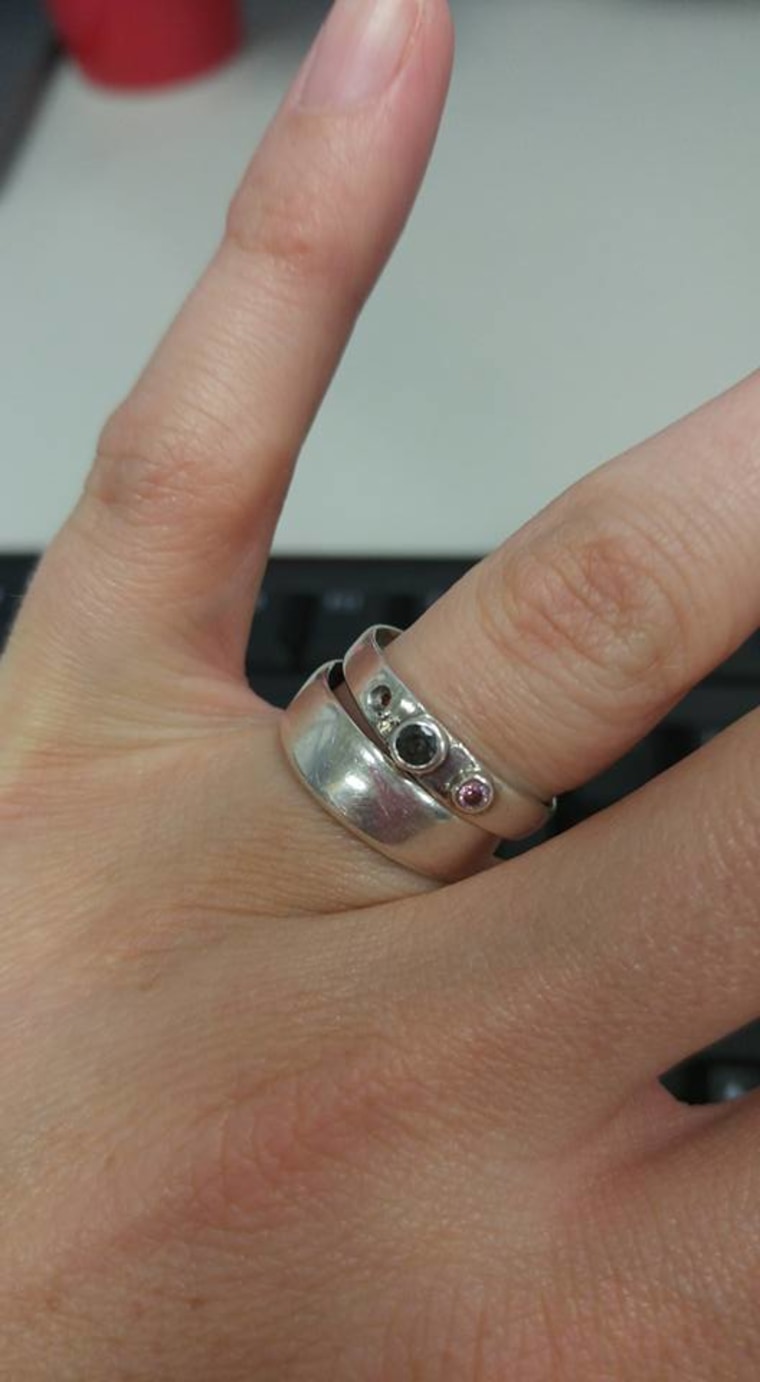 "My husband made mine out of two silver quarters. It didn't matter to me because I love him so much and I wanted to get married to my best friend. We have the money now to buy the things we want, but I would never trade my rings for anything. They are worth more to me than any diamond," wrote Jessica McDonald on Facebook.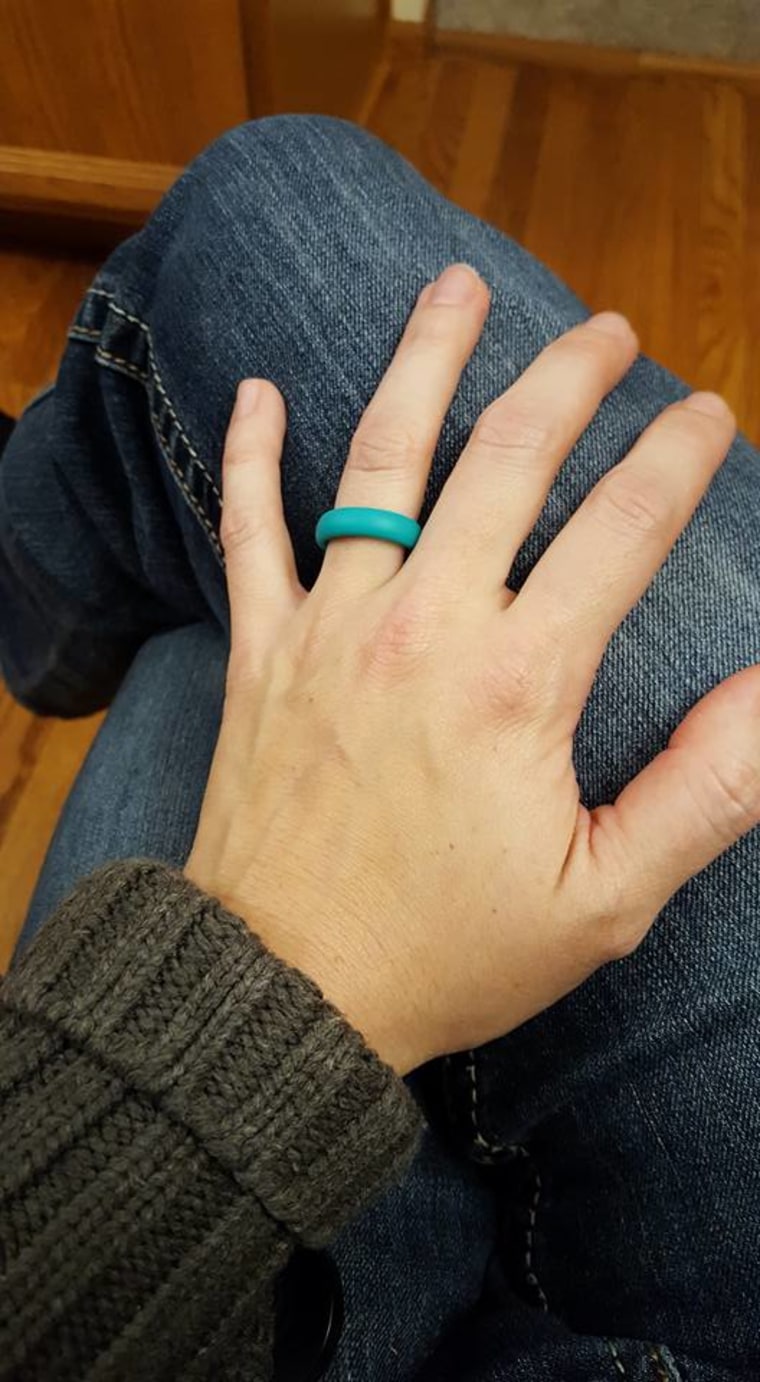 "My $12 silicone wedding ring (hubby has the same one, but camo print). It's the love that matters!" wrote Rachel Sparkman on Facebook.
RELATED: Woman defends $130 engagement ring that store employee called 'pathetic'
Custom-made doesn't have to be expensive ...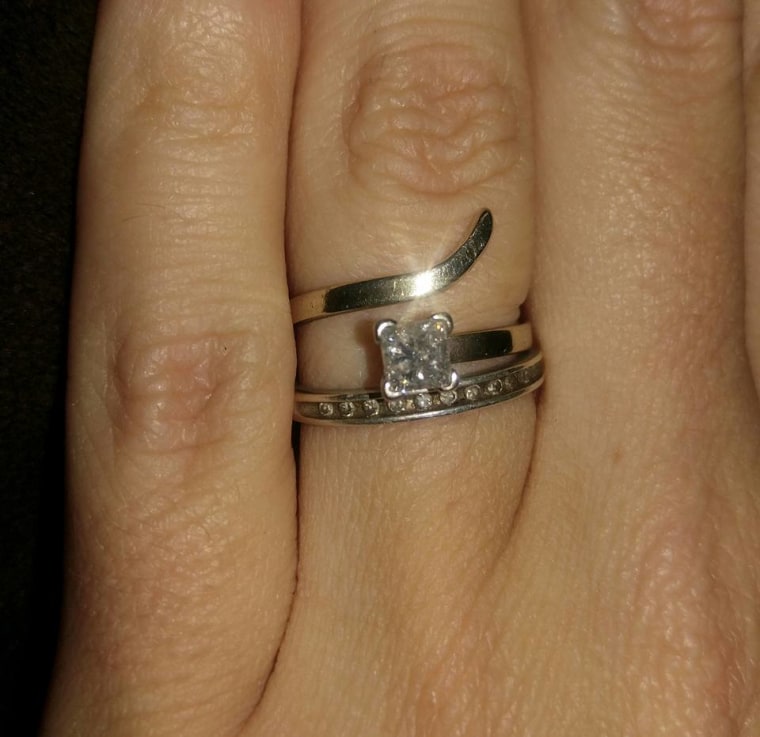 "I love my ring. I saw one online for thousands that I fell in love with. We had a ring to trade or sell that was given to us by his parents. My husband and I went to a local jeweler and had mine designed. For under $300, I got my dream ring custom-made for me," wrote Victoria Mason on Facebook.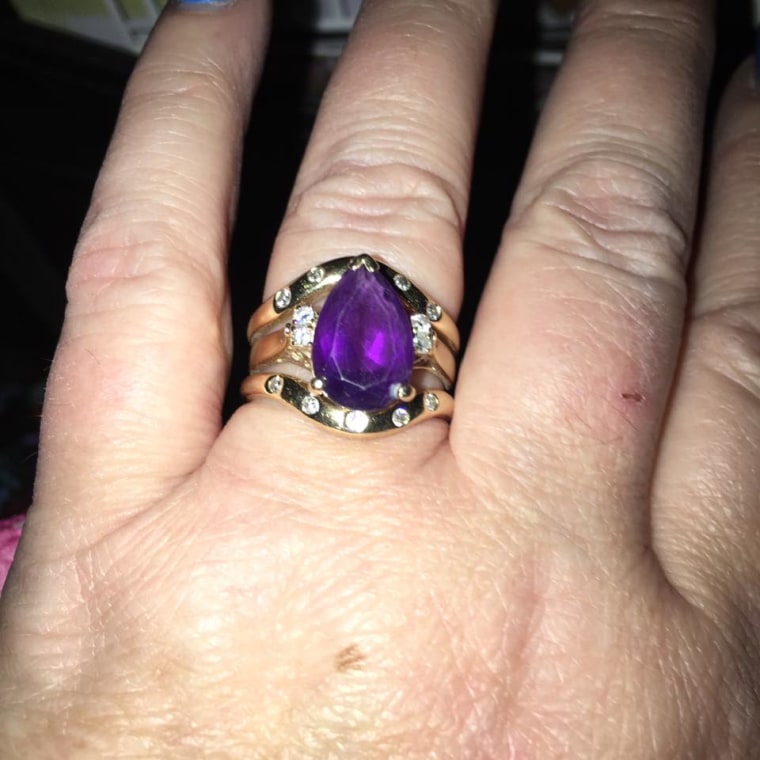 "I have an amethyst engagement ring that cost $150. I knew my husband didn't have money — I told him I didn't need a ring but he said he wouldn't ask me to marry him without one. I told him I didn't want diamonds. I love my ring. For my wedding ring, we found two small bands $100 each and the jeweler, who we became good friends with, formed the rings around the engagement ring to make it like an interlocking ring. It's beautiful in my eyes and the whole ring cost $350," wrote Mary Rosado on Facebook.
Heirloom jewelry is worth more than money ...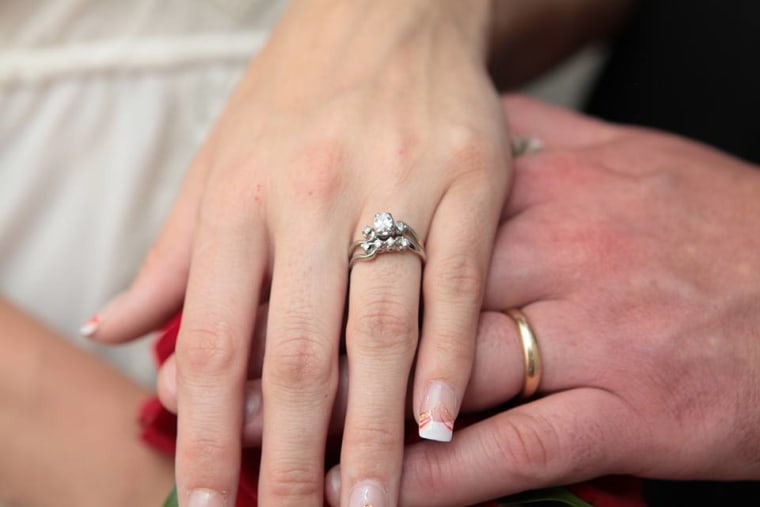 "My husband and I have grandparents' ring set. I love it. What better way to start a new marriage than with the rings of two lovers who wore them for 60 years? Eventually, I will get a matching band on the bottom to signify our marriage," wrote Holly Dykstra on Facebook.
Love matters more than price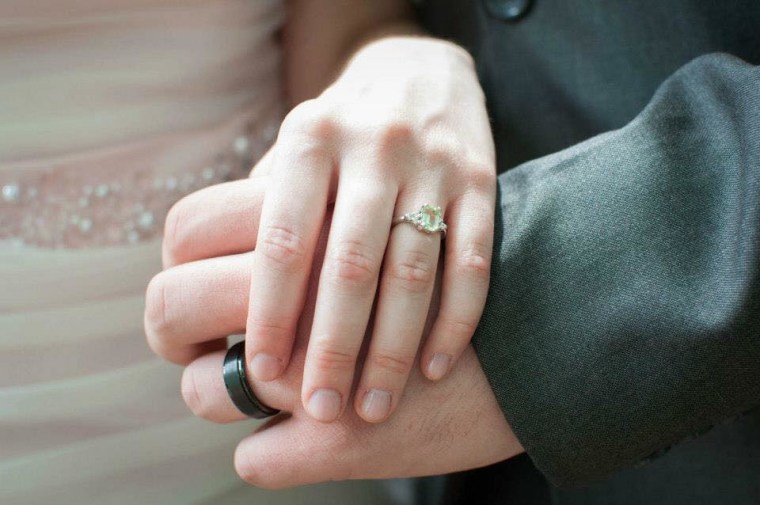 "My engagement ring was about $400. The center is an inexpensive, light green stone. I have no desire for a wedding band. I love my ring the way it is. My husband bought his ring for $20 on Amazon," write Bryn Snyder on Facebook.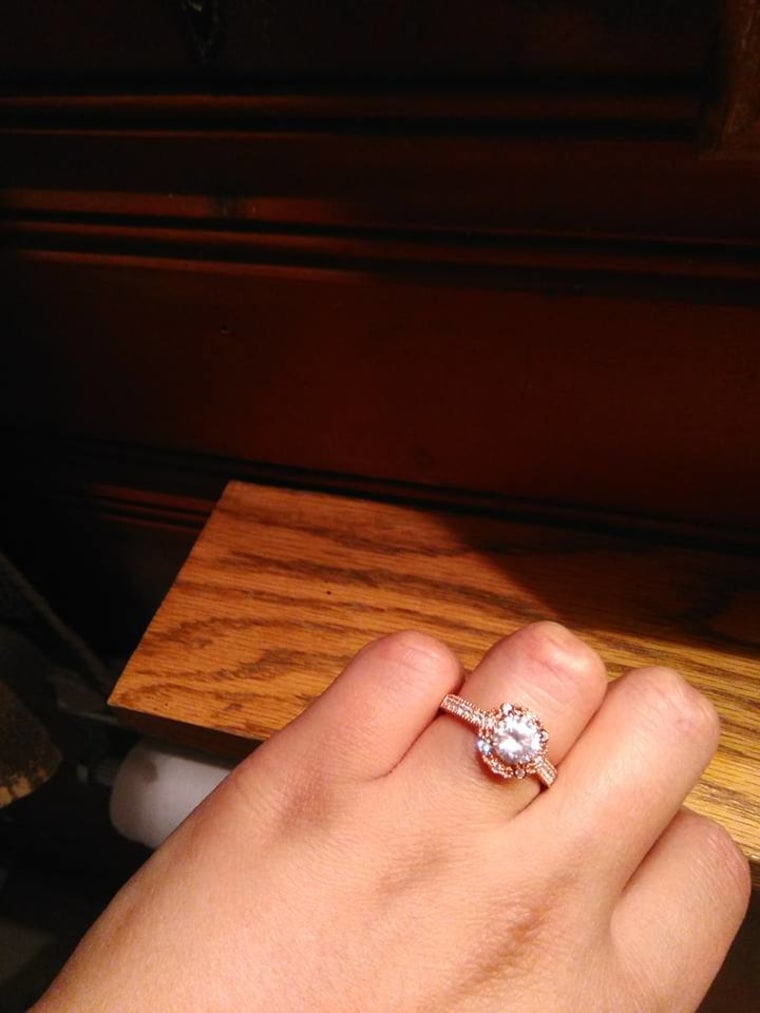 "My fiance and I have been together for six years with a baby on the way. I have never been the type to wear jewelry, so a diamond worth thousands isn't worth more than the love we have for each other. My engagement/wedding ring cost less than a hundred bucks and I love it!" wrote Ivette Cruz on Facebook.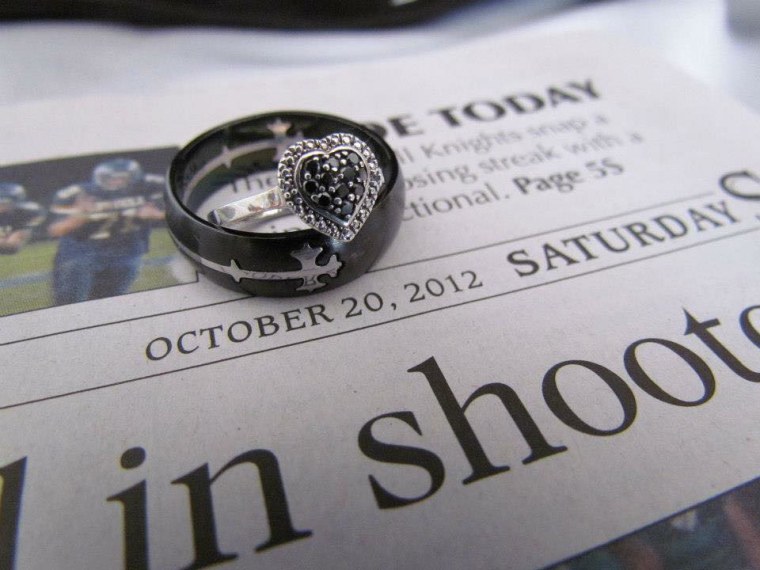 "My wedding band was $4. My engagement ring was around $100 on sale. I'm happy with both. :) The picture is my engagement ring and my husband's wedding band. My wedding band is just silver," wrote Jessica Girardot-King on Facebook.
RELATED: Woman responds to wedding ring shamers: 'Your love is bigger than your ring'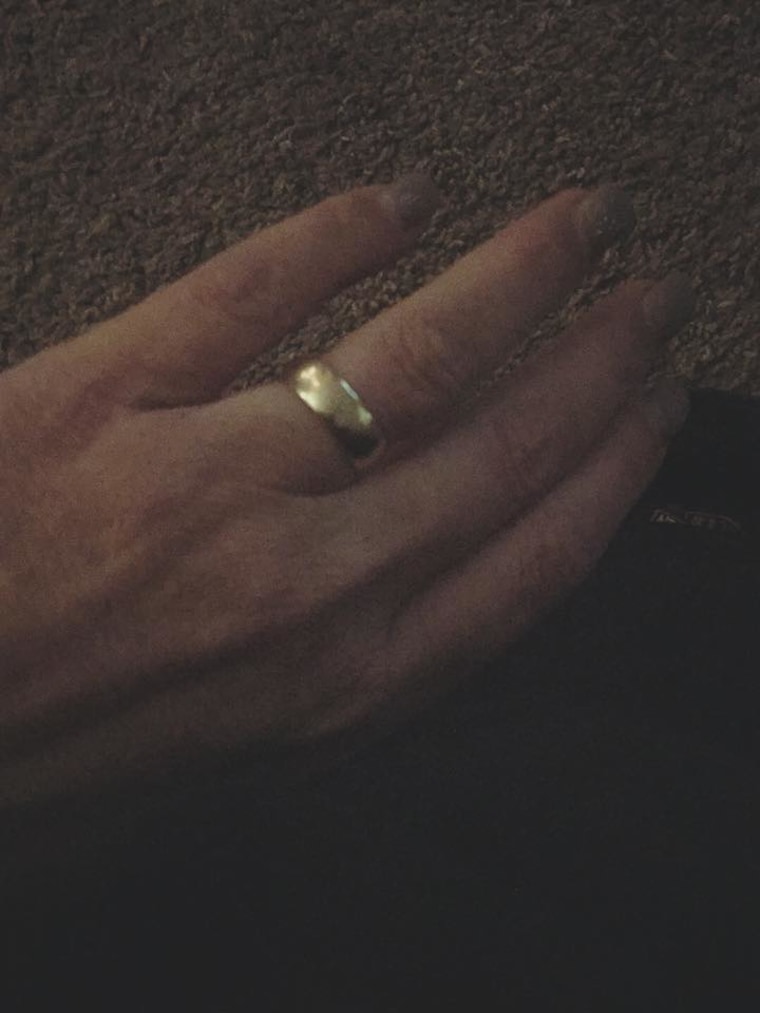 "My husband and I didn't have anything when we got married. His best friend and best friend's wife bought our wedding set for us (a grand total of $110 for both rings — including tax!!) and the next day, we went to the courthouse. I didn't get an engagement ring and I still don't have one after 21 years. This is the only ring I need or want," wrote Emily Vigo Lariviere on Facebook.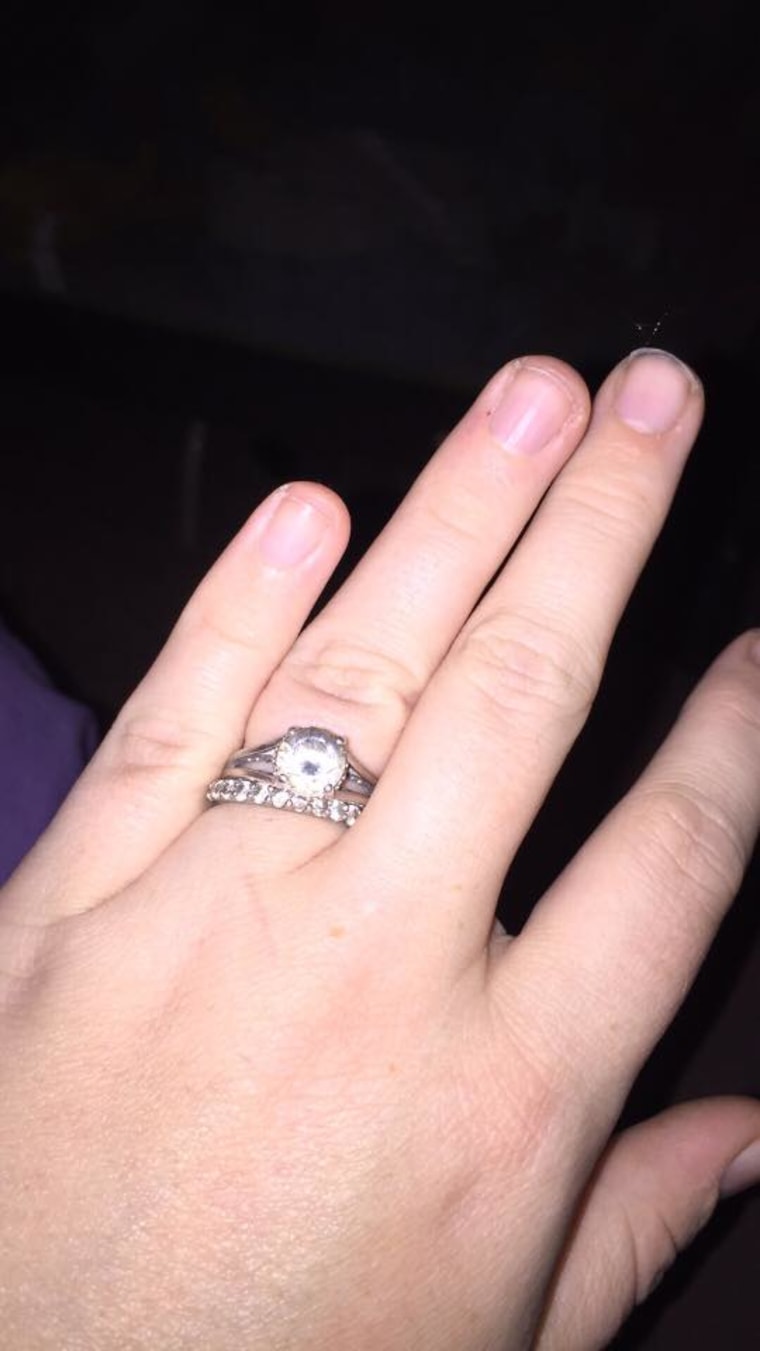 "My husband spent $129 on my set. We've been married almost four years and I wouldn't change it for the world. I love the meaning behind it. Doesn't matter the cost," wrote Rebekah Hensley on Facebook.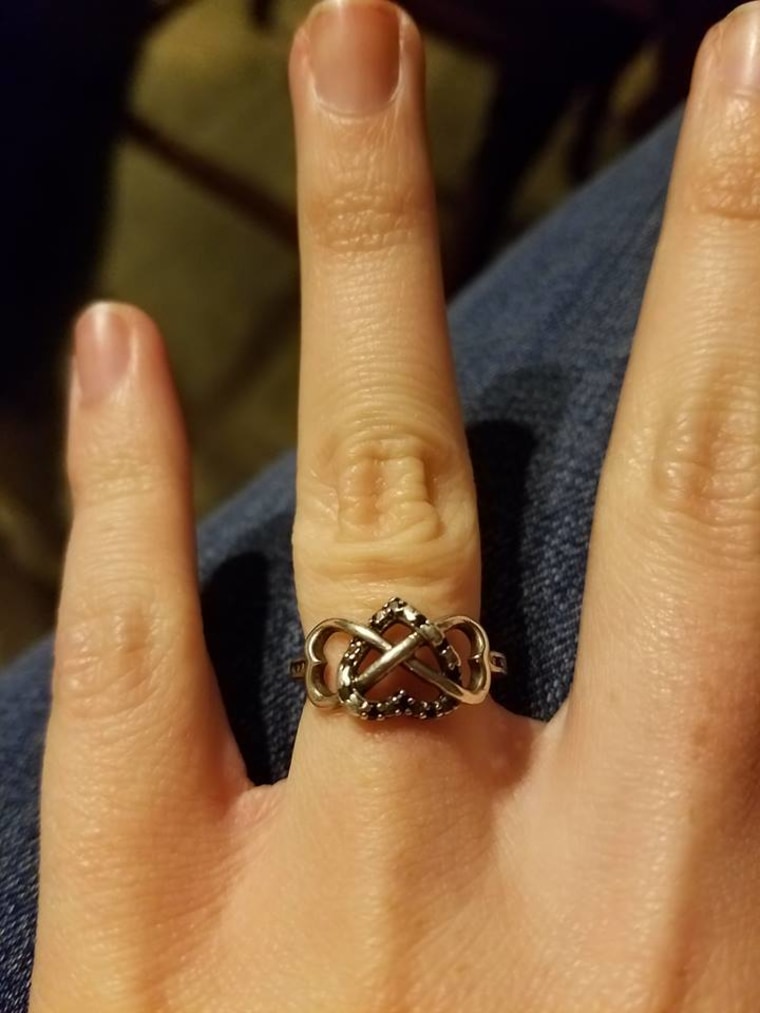 "My ring cost about $80. It is my absolute favorite piece of jewelry. It's not about the money to us and it never has been. We love each other and that's all that matters," wrote Jessica Mignone on Facebook.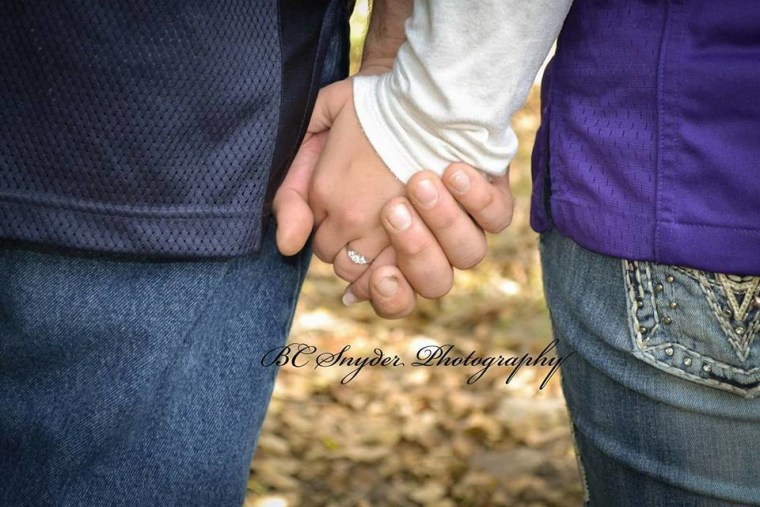 "My fiance bought my engagement ring at Walmart for maybe a little more than $100. The wedding band that I will be wearing was passed down to me from my Grandma, who sadly passed away about nine years ago. No need for fancy or expensive. He proposed with my Irish claddagh ring and I have never been happier. We get married in October 2017!" wrote Michele Wangen on Facebook.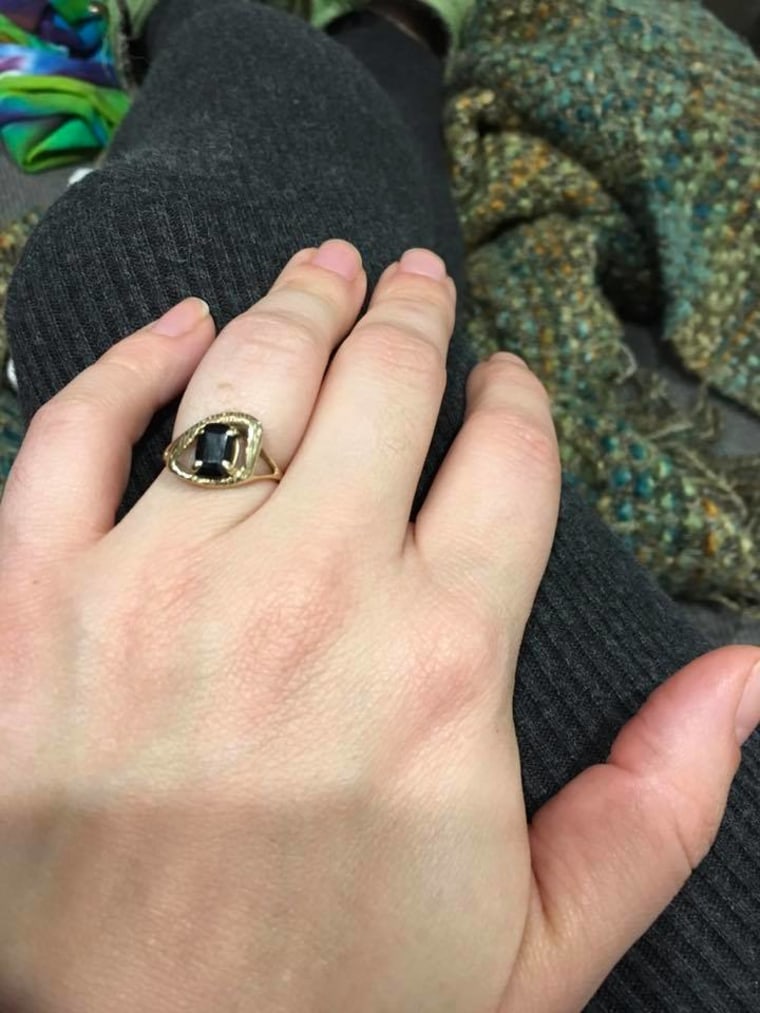 "Here is my ring. A beautiful Art Deco, vintage sapphire. My husband bought it for me on our 12-year anniversary. It was about $250 and is the most expensive one I have had yet. I have no problem committing to the man I love for the rest of my life but one piece of jewelry ... that's just nuts. Lol. Congrats to you! Love is all that matters," wrote Kristen Johnson Taylor on Facebook.