The man bun is back!
Bradley Cooper went for a stroll recently with his newborn daughter, Lea de Seine (with model Irina Shayk), and showed off his new look.
The new dad, understandably, shielded his baby from view of the paparazzi, but something else was on full display: his truly impressive man bun.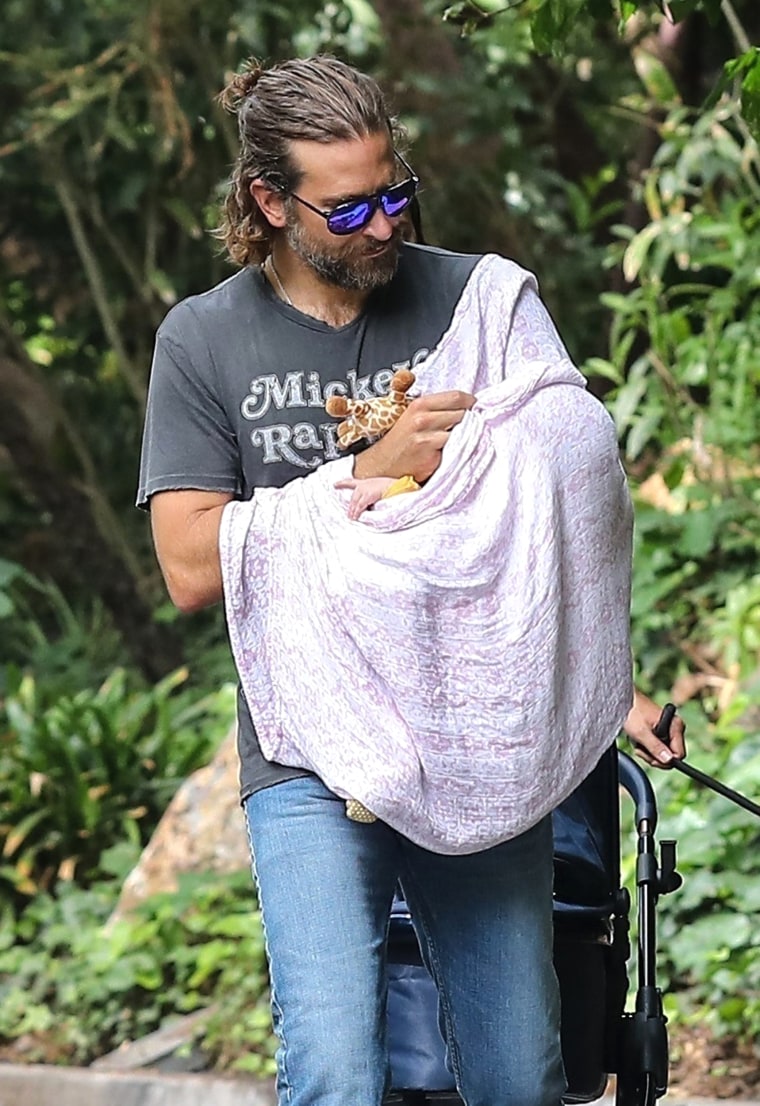 The actor, 42, scraped his shaggy, chin-length hair into a half-topknot and made the look even more rugged with a full beard and shades.
Cooper has rocked a man bun in the past, but it's been a while since we've seen the style on the actor. We are definitely on board with his new dad-on-duty look, and we're wondering if this could signal the Return of the Man Bun in 2017.
Man buns were huge a few years ago, when topknots and half-ponytails started popping up actors like Orlando Bloom, Leonardo DiCaprio and Jake Gyllenhaal.
The style has weathered its share of controversy since then, but Cooper's new look reminds us that sometimes we're in the pro-man bun (dad bun?) camp.
Cooper may be trying to set a new trend, or he could have just discovered what many new moms have known for ages — pulling your hair back just makes life easier!
Check out some of our other favorite man buns over the years:
From Leonardo DiCaprio to Jared Leto, see our favorite celebrity man buns.