Boston Marathon bombing survivor James Costello and Krista D'Agostino, a nurse who cared for him during his rehabilitation, tied the knot on Saturday in a wedding donated by local businesses.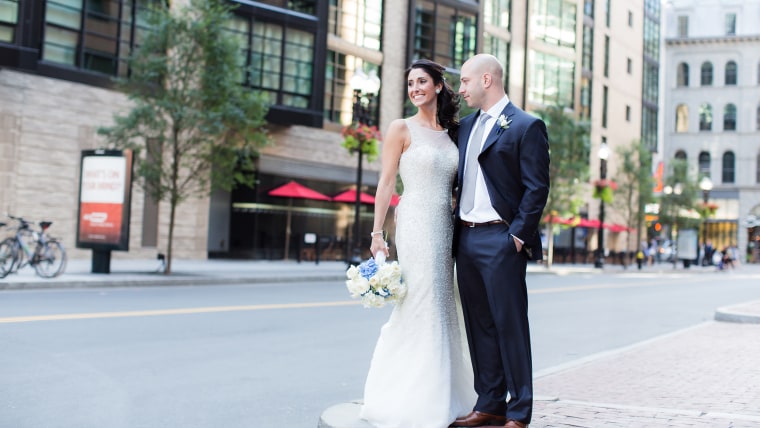 In an appearance on TODAY in December, Costello said that being injured in the bombing was a blessing in disguise because it led him to meet D'Agostino, who was working a six-week temporary stint as a traveling nurse at Spaulding Rehabilitation Hospital.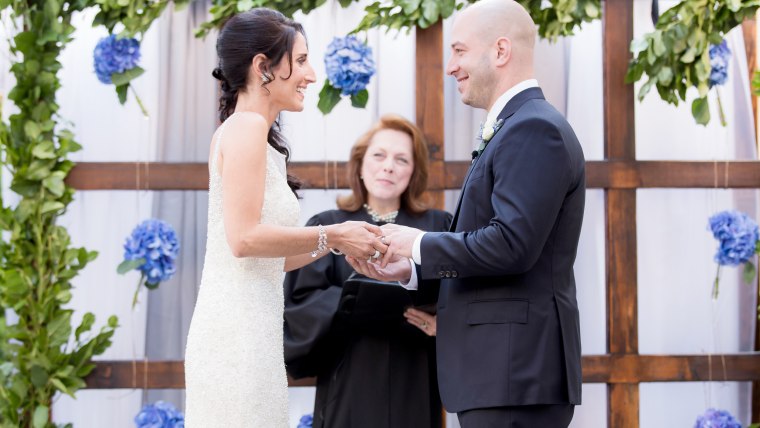 Costello had been transferred there after undergoing multiple surgeries at Massachusetts General Hospital following the bombing on April 15, 2013. It led to a romance that resulted in their engagement during a 10-day trip to France in December. 

"One thing that she hates that I always say is I'm actually glad I got blown up,'' Costello told Savannah Guthrie on TODAY in December. "I wish everyone else didn't have to, but I don't think I would have ever met her if I didn't, so I'm pretty happy."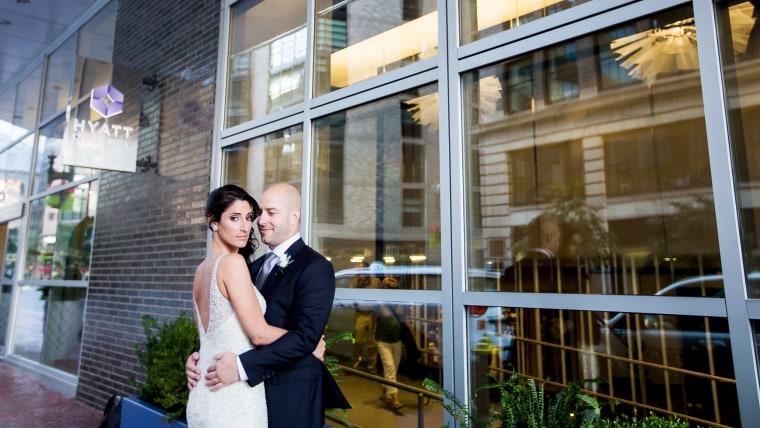 Hyatt Regency Boston donated use of its location for the wedding, and wedding planner Rachael Gross donated her services to organize the event that included 150 family members and guests. The photography, flowers, video, and cocktails were all donated, and D'Agostino was resplendent in an Allure Couture gown encrusted with Swarovski crystals that was donated by Bella Sera Bridal Boutique in Danvers, Massachusetts. Costello's Brooks Brothers suit and the attire for the wedding party was also donated.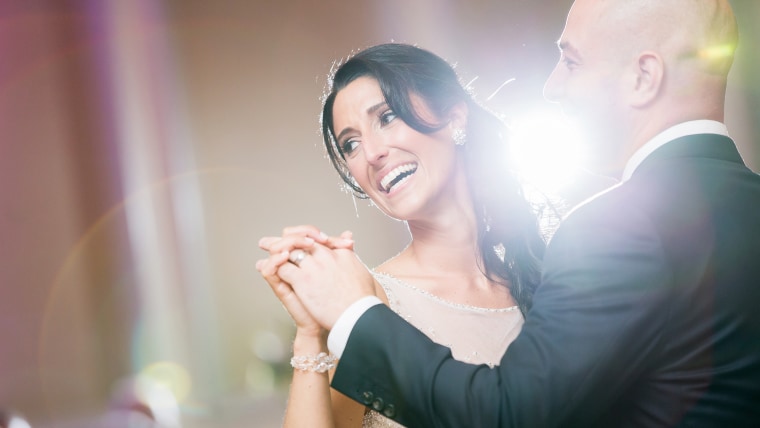 Costello was the subject of one of the most widely-viewed images in the wake of the blast. A photographer captured Costello staggering through the streets with his clothes shredded and his legs burned. Less than two years later, he beamed as he and D'Agostino made their first appearance as husband and wife. The two are now on their honeymoon in Hawaii.