Ever since she took a tumble on the TODAY plaza, Savannah Guthrie has been sporting a not-so-fashionable boot to protect her ailing ankle. But should she give up on fancy footwear just because she suffered a sprain?
She shouldn't — and now she doesn't have to!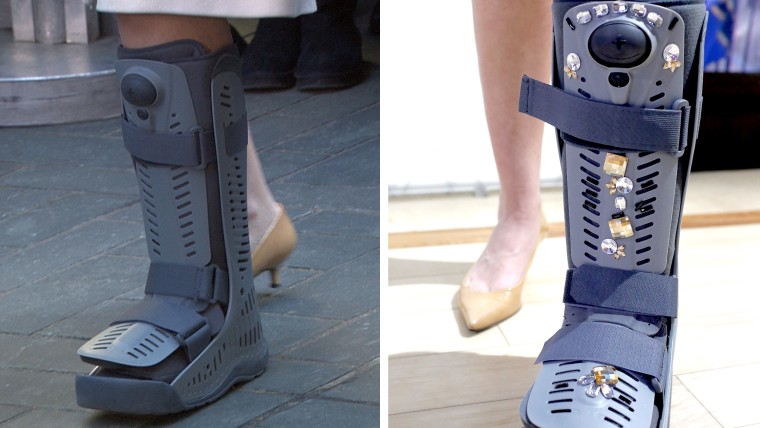 Thanks to DIY guru Erica Domesek of P.S. — I Made This, Savannah's boot has been bedazzled into glittering and anything-but-boring footwear with the help of an array of brilliant Swarovski crystals.
MORE: 'Three-inch heels kill': Savannah jokes with fans after nasty plaza tumble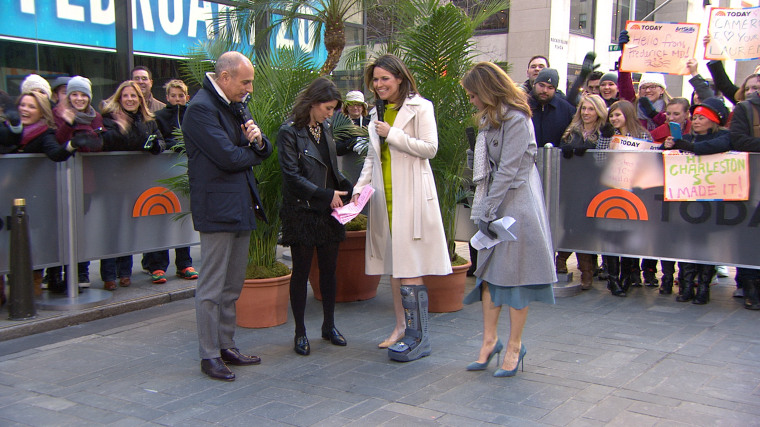 "I love it," Savannah said of her tastefully crystal-embellished boot. "I think it adds a little special something."
She then turned to reveal a bejeweled "S" on the back. "Everyone needs a little monogram in their life," Erica explained with a smile. "It's now functional and fashionable."
If you're among the many who wear a similar brace — or if you'd like to add a bit of sparkle to just about anything — Erica has some transformation tips for you, too.
MORE: Savannah Guthrie discusses her sprained ankle
For this project you'll need Swarovski crystals, craft sticks and a permanent craft adhesive (like the popular E6000 glue).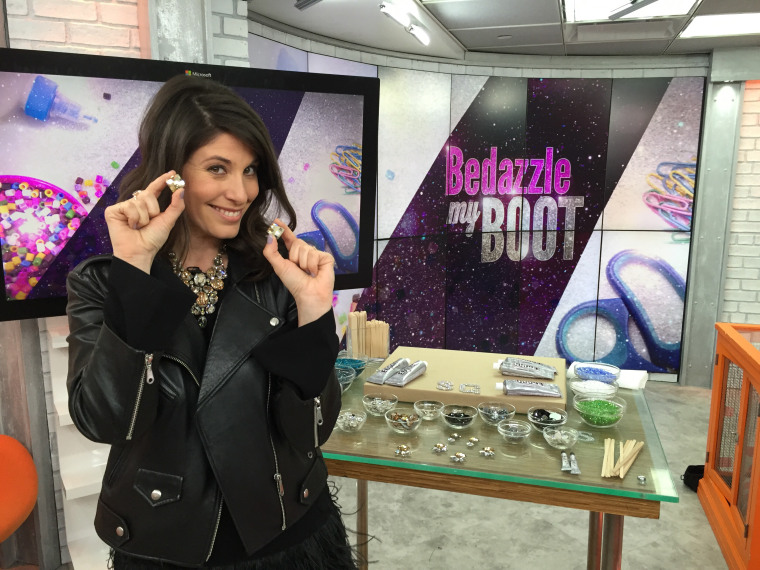 Once you've got your materials, just follow these steps from Erica:
Mock up your design either on paper or digitally. I chose to mock up a few versions for Savannah in Photoshop, so she could see what she liked and have it feel more real than a sketch.
Adhere each crystal to the boot by applying a small dab of glue to the back of the jewel and spreading it evenly with a craft stick.
Repeat until you achieve the desired look.
Let dry and sparkle away!
Follow Ree Hines on Twitter.