Boots are susceptible to a lot of problems, from slippery soles to unsightly salt stains. TODAY style editor Bobbie Thomas of Bobbie.com shares some smart solutions for all your winter boot dilemmas.
Hidden heels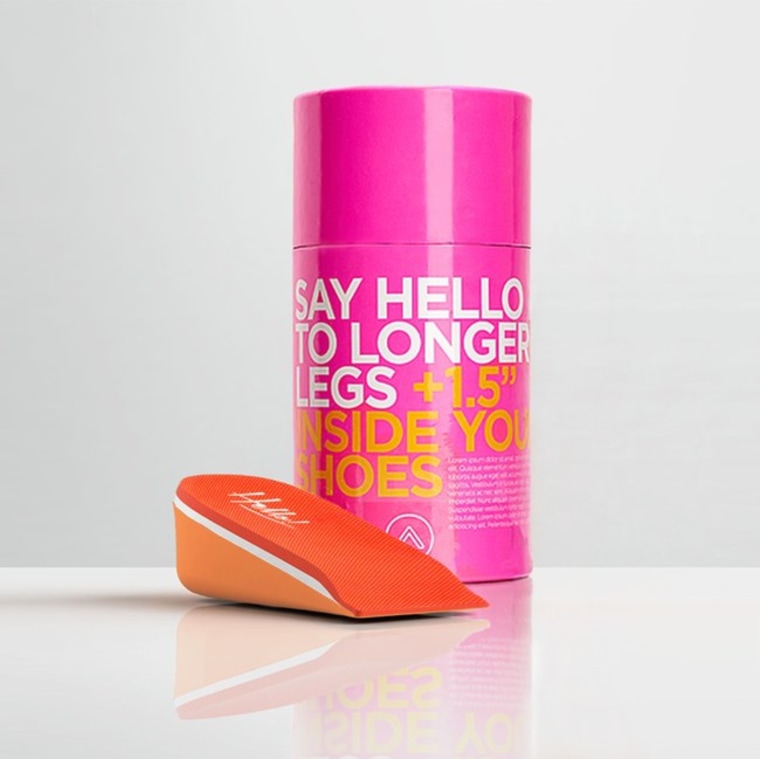 I've long been a fan of Lift Kits adjustable footwear insoles for men and women, which can add up to 1.25 inches to your height just by placing them inside your shoes ($26.95 & up, myliftkits.com). Now, there's a new kid on the block. Launched in the U.S. this December, "Say Hello To Longer Legs" invisible heels add 1.5-inches to your natural height with the help of memory foam. ($19, invisibleheels.com)
Bandless boot socks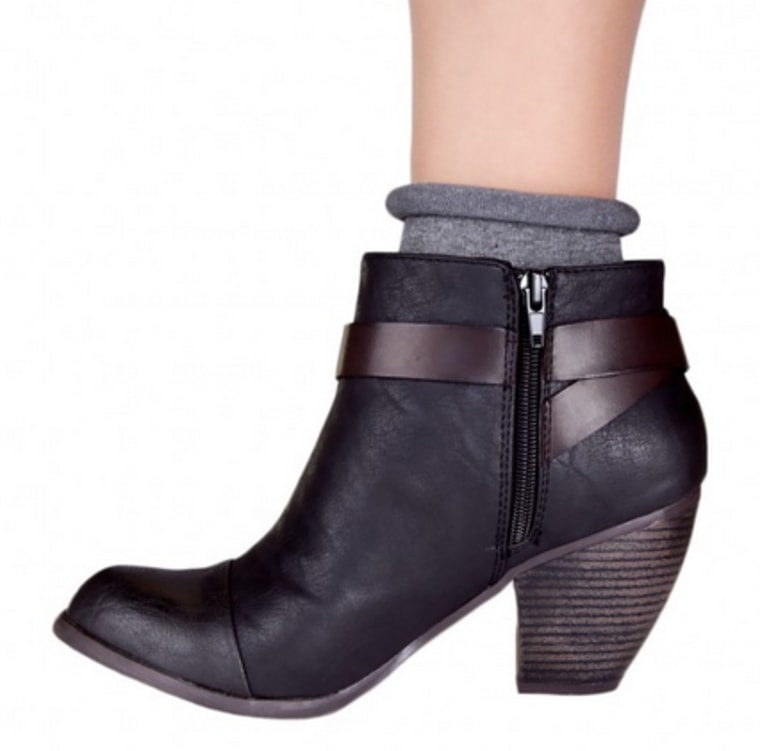 Sock company Sheec now offers a new kind of bandless sock designed to fit your feet snugly without any tension (i.e. no elastic). They can also be rolled up or down based on the style of shoe you're wearing. ($5.25, sheecs.com)
No slip solution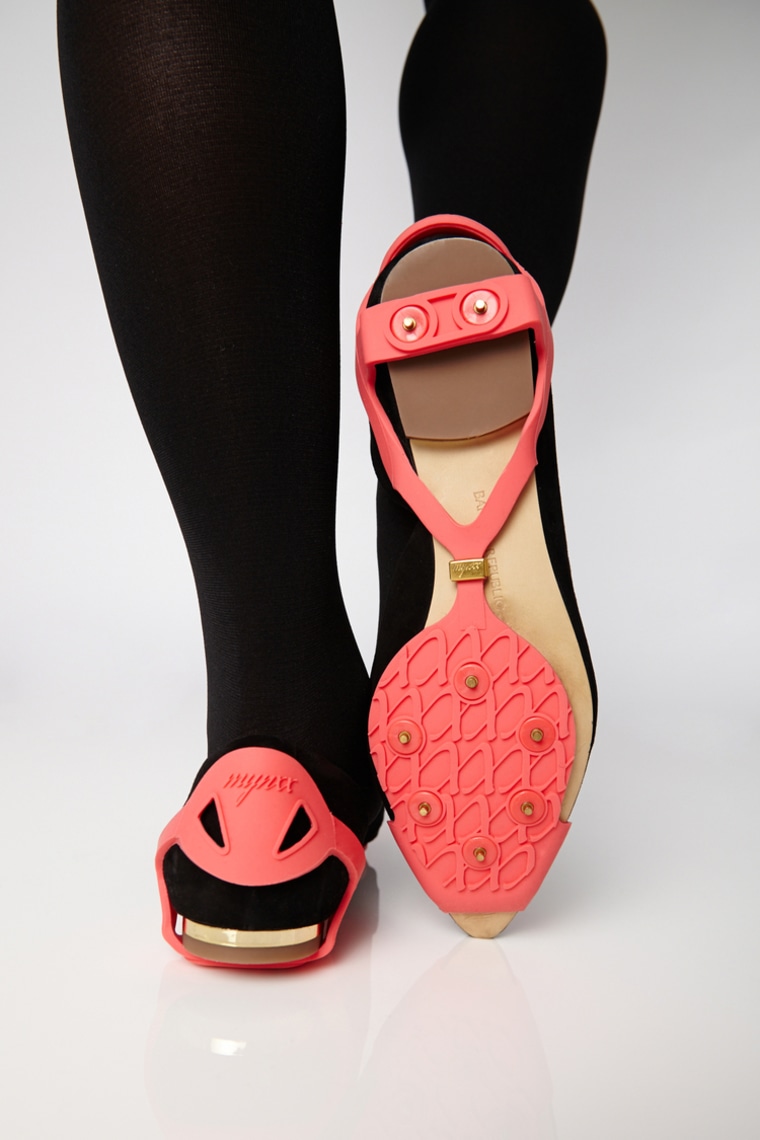 During icy winters you have 2 choices: ruin a chic ensemble with clunky snow boots, or wear pretty shoes and risk slipping. That's why one woman invented Mynxx, rubberized ice grips that you slide on to the bottom of riding boots, ballet flats or any other slim shoe style. They have tiny, stainless steel spikes for traction and come with a carrying case so you can pop them off and store in your handbag when you get inside. ($38, shopmynxx.com)
Boot rescue kit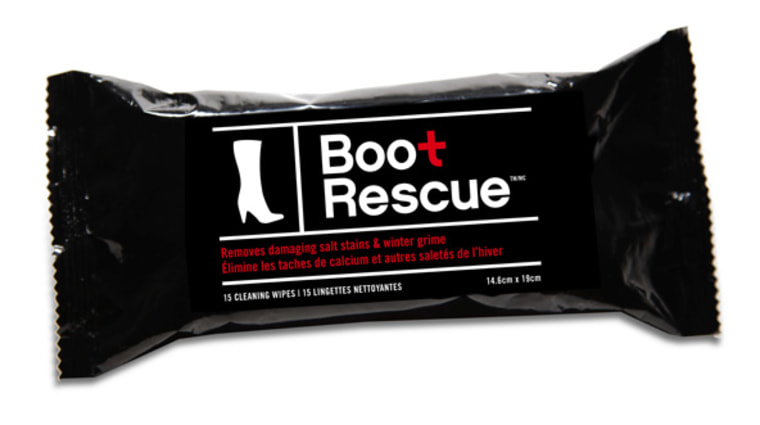 These specially formulated cleaning wipes remove dirt and damaging salt stains from suede boots, leather boots, etc. ($6.99, bootrescue.ca )
Portable boot dryer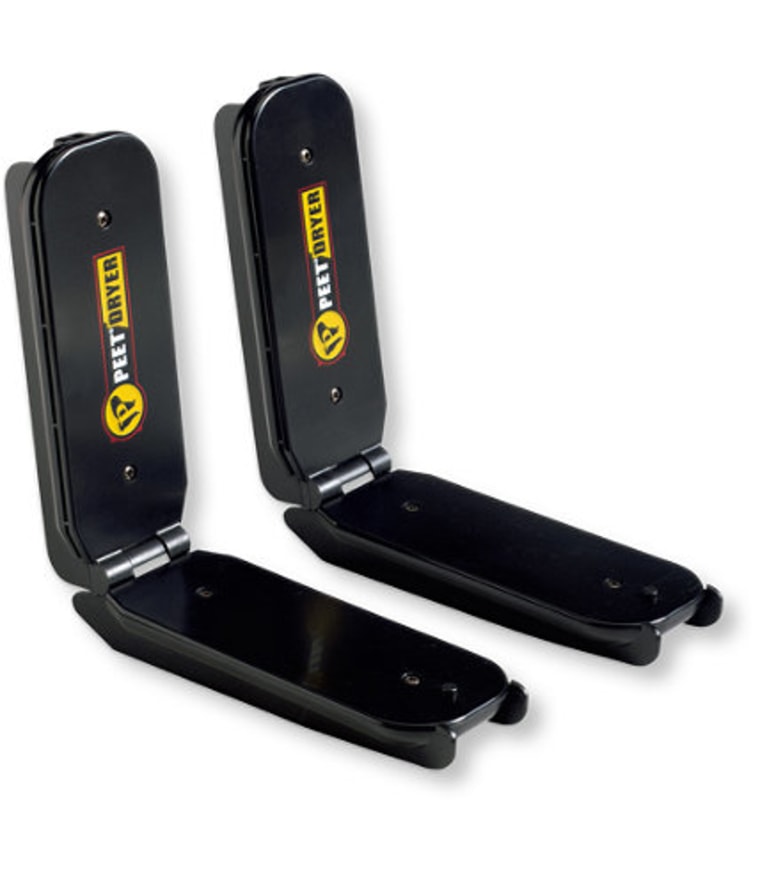 Whether it's a rainy commute, a ski vacation or just a walk in the snow, soaking wet boots that never seem to dry are an all too common winter weather problem—especially if you're traveling and only have one pair with you. Remedy the situation with portable boot dryers. Take them on vacation with the family, leave in your foyer or mudroom for house guests or even leave them in your office. ($39.95, llbean.com)
Our resident style editor and author of "The Power of Style," Bobbie Thomas shares the buzz about beauty, fashion and more here on TODAY and at Bobbie.com. Consider her your go-to girlfriend, style MacGuyver and wikipedia for women who you've seen in her underwear. Follow her on Twitter, Facebook and Instagram.